United Nations Association Film Festival
Watch Documentary Films Around the Bay Area
NOTE: On December 6, San Francisco (and a few surrounding counties) will once again be on a stay-at-home order. This will last indefinitely. Click here for more information.
The United Nations Association Film Festival (UNAFF) features documentary films on important topics from around the world. This year's festival theme is SCALES OF JUSTICE.
The films shed light on topics including human rights, the environment, population, migration, women's issues, refugees, homelessness, and more.
The 22nd annual event is October 17 - 27, 2019 in Palo Alto, East Palo Alto, San Francisco, and Stanford University.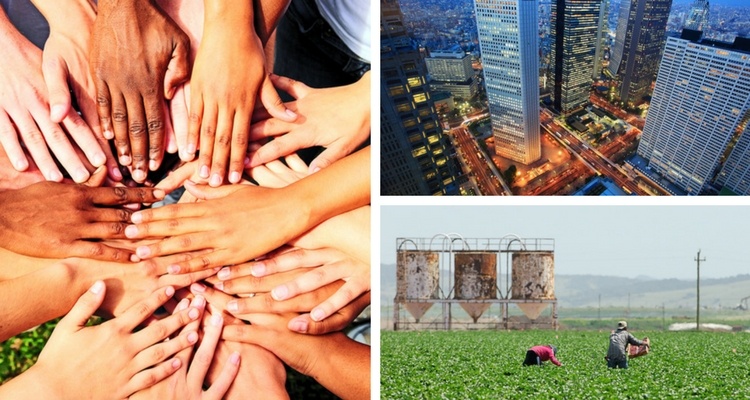 Every year, the UNAFF screens more than 60 films. In addition, it includes several panel discussions on these important global themes.
It's an amazing event for those looking to learn more about today's pressing world issues.
Click here for this year's full schedule.
Tickets for the United Nations Association Film Festival
You can either pick up your tickets in advance or at the door. Tickets for the 2018 United Nations Association Film Festival are $10 per session for general admission. Each session is around 1.5 to 3 hours long depending on the films in that session.
If you are interested in several sessions, then you might also want to look into the film festival pass available for $180 per person. It includes access to all sessions, but excludes the opening and closing night ceremonies.
If you plan to pick up your tickets at the door, each venue will open 30 minutes before the session.
More Venue & Film Festival Details
The United Nations Association Film Festival is one of the oldest film festivals dedicated to documentaries. It was founded by Jasmina Boji, a Stanford educator and film critic. This is why you will find the majority of the films shown in Palo Alto and on the Stanford campus.
Every year, a panel of critics views more than 600 entries. So far, seven of the films shown at this event have received Academy Awards. Almost 30 have been nominated.
At the conclusion of this event, five awards are given to the top filmmakers in the following categories.
UNAFF Grand Jury Award for Best Documentary
UNAFF Grand Jury Award for Best Short Documentary
UNAFF Youth Vision Award
UNAFF Award for Cinematography
UNAFF Award for Editing
This event has been so popular that they also now have a traveling festival that goes all the way to Paris, New York, Denver, and Slovenia.
More Top SF Film Festivals
International Film Festival: One of the largest film festivals in SF is the International Film Festival. This event takes place every year in April or May, offering 150+ movie screenings all around SF. Click here for details.
International Festival of Short Films: Another top film festival in October is the International Festival of Short Films. It offers mixed-genre films and music videos from all around the world. Find the full schedule here.
SF Human Right Festival: Another festival that focuses on human rights around the world takes place at the University of San Francisco. This free event also includes the best films from USF students. Click here for details.

Other Top Events this Month
Halloween: The biggest celebration of the season is Halloween! This year, you will find dozens of events from 21+ parties to family-friendly festivals. Check them all out here.
SF Open Studios: If you love art, then check out this month's Open Studios event. For four weekends in October and November, local artists open their working studios to the public. You can talk to the artists and buy their pieces directly from them. Click here for dates and to learn more about this year's event.
Savings Tip: The best way to save on tours, events, and other popular activities in San Francisco is through Goldstar. They offer dozens of event and activity tickets at up to 50% off! Check out their selection today!
San Francisco Wharf Fest: One of the biggest street festivals this fall is the San Francisco Wharf Fest. Located in Fisherman's Wharf, this festival includes live music, arts and crafts booths, a chowder competition, a Segway obstacle course, and other fun family-friendly events. Learn more here.

Follow SFTourismTips on Facebook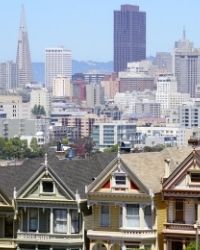 On my Facebook page, you will find more great information about planning your San Francisco vacation.
It includes tips, must see attractions, and other fun details.
Click the link below to check it out. If you enjoy the page, give us a like.

More Event Information