Thursday in San Francisco


by Jill Loeffler  •

Updated: January 18, 2023
Are you looking for something fun to do this Thursday in San Francisco? This list of events features fun activities every Thursday such as free guided walking tours from the SF Public Library, wine tastings at K&L Wines and extended hours for some of the top museums.

You will also find plenty to do on Thursday nights including 21+ events at local museums, concerts, Broadway theater, comedy shows and so much more!

Disclaimer: I receive a small commission from some of the links on this page.

Free Walking Tours

Every day in San Francisco, you will find almost a dozen free walking tours given by the SF Public Library. One of my favorites every Thursday morning is the Golden Gate Bridge walk.
Starting at 11 am, you will walk along and around the Golden Gate Bridge. As you walk, your knowledgeable guide offers up pieces of information about its history. You will also learn some fun facts including how often it's painted, how many cars cross every day and more.
Click here for details on this walk and other tours every day in SF.

Cruise Around the SF Bay

On a sunny day in San Francisco, there is nothing better than cruising around the Bay. You will find some great cruises every Thursday in San Francisco.
Top picks include the 60-minute Bay Cruise, which takes you under the Golden Gate Bridge and around Alcatraz. All of these cruises are narrated, so you can learn about top attractions as well as some of the interesting history of SF.
Other popular options include the Bridge 2 Bridge Cruise, the wine cruise, and the daily Escape from Alcatraz Cruise. During the summer months, you can also get a thrill on the water on the Rocketboat.

All of these cruises leave from San Francisco's Fisherman's Wharf. 

Free Self-Guided Neighborhood Walking Tours

If your entire day is free on Thursday in San Francisco, then check out these self-guided walking tours. They offer you the chance to visit all the top attractions, sample some amazing foods and try something new if you only have one day.
Click here for a list of my free, self-guided walking tours of SF top districts.
Free Admission to San Francisco Museums

You will find more than a dozen museums in San Francisco with free admission. Top picks include the Cable Car Museum, the Fire Department Museum and the Pier 24. At these free attractions, you will find everything from modern art to information on the history of San Francisco and the Bay Area.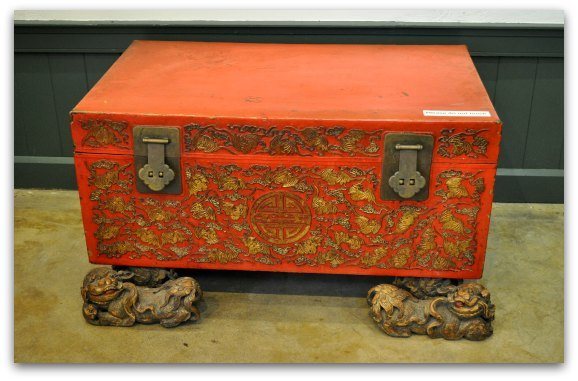 Visiting one of these free museums is always something fun to do on Thursday in San Francisco.
Click here to find a list and learn more about what to expect when you visit. 
Visit Other Free San Francisco Attractions

In addition to our free museums, another fun thing to do on Thursday in San Francisco is to visit some of our other free attractions. Top picks include Twin Peaks, the Coit Tower Murals, and the Painted Ladies of Alamo Square.
Another one of my favorites is to stroll through the Mission, North Beach and Chinatown checking out several colorful murals and our famous street art. You could stroll around each district for hours and explore the detail on each masterpiece.
Find a full list of our free attractions.
More about the Painted Ladies all around SF.
Explore SF by Bicycle

If you want to get your heart pumping this Thursday in San Francisco, then rent a bike and explore our amazing city. Many people love to go on a self-guided tour over the Golden Gate Bridge. This route takes you over to Sausalito where you can take the ferry back to SF.
You can also rent a bike to check out Golden Gate Park, the Presidio or even the waterfront. There are so many place to see, that I recommend renting the bike all day long.
Don't want to go on your own? Check out some of my favorite bike tours.

Thursday Nights in San Francisco

In addition to all of the fun things to do during the day on Thursday in San Francisco, you will also find many great things to do at night. Here are some of my top picks.

First Thursdays

First Thursdays is an art event featuring a number of galleries throughout the city. On the first Thursday of the month, you can stop by for a casual open house at participating galleries.
Most open houses are from 5:30 pm to 7:30 pm.
NightLife at the Academy

Every Thursday night from 6pm to 10pm, the California Academy of Sciences offers an interesting 21 and older event. Each week is a different theme and all events, discussions and other activities focus on this theme. Previous topics include Robots, Real to Reel and a Cosmic Nightlife. 
In addition to adult focused activities throughout the museum, you can also grab a cocktail and mingle with other like-minded individuals. Overall, it's a fun way to get to know the museum as well as a few new friends.
This is a very popular event for both visitors and locals, so I recommend buying your tickets in advance. You can buy a general admission ticket or the VIP pass, which offers you a guided tour and other behind the scenes adventures.
Click here to learn more about the California Academy of Sciences and some of their most talked about exhibits.

Evening Hours at the Exploratorium

The Exploratorium on SF's Pier 15 and 17 offers two activities on Thursday nights for those 21 and older. On the first Thursday of the month, they host a theme party called After Dark. The party includes topics that range from music, to light, to human perception topics.
You will find a cash bar as well as several small, first come, first served events related to that week's theme. 
The Exploratorium is also open the other Thursdays each month for those 21 and older. On these nights, you can visit this science and human perception museum as you would during the day, but without the crowds. 

Click here for details about the Exploratorium and pictures from my last visit.

San Francisco Giants Baseball

If you love baseball, there is no better place to be then watching the Giants on a Thursday night in San Francisco. They play from April to late September each year at Oracle Park.
The Giants play about every other Thursday throughout the season. They take on teams such as the Los Angeles Dodgers, the San Diego Padres, and the Arizona Diamondbacks.
Thursday night games in San Francisco usually start at around 7:15pm. They also have a handful of afternoon games too. Make sure to bring along a jacket as it gets cool in the park after the sun goes down.

More information on watching an SF Giants game.

Golden State Warriors Basketball
The Golden State Warriors also have several games each season on Thursday in San Francisco. You will find games against top rated teams such as the Miami Heat, the Dallas Mavericks, and the Phoenix Suns.
All games are at the Chase Center in the Mission Bay District in SF. 
>> Find their current schedule and tips for watching a game at the Chase Center
Theater, Concerts & Comedy

Every Thursday in San Francisco, you can head out on the town to see a Broadway show, catch a concert or enjoy some comedy. 
San Francisco theater offers several Broadway shows each year. In addition, you will find dozens of shows at local theaters all around town. Some offer well known performances, while others offer locally written and produced pieces. Check out the calendar.
You are also in for a treat if you love live music. San Francisco is full of medium to small venues that offer intimate experiences during the show. The biggest names place at places such as the Nob Hill Masonic Center and the Bill Graham Civic Auditorium. Local favorites include places such as the Great American Music Hall and The Independent. Find out who's playing now.

Our comedy scene is also hard to beat. You will find several performances each Thursday in San Francisco. Big name comedians perform her all the time. We also have some locals that perform several nights a week. If you love improv, we have that too. Find a full calendar of upcoming comedy shows in SF.

Here are a few of the most popular events coming up this week.

Comments? Questions? Suggestions?
I would love for you to join me in my private Facebook group! 
It's a great place to interact with me and others who know the area well.
You can ask questions, get advice for your upcoming stay, and then share your photos and advice with others when you return home. It's a great community and the fastest way to get answers to those nagging questions about your visit!