American Indian Film Festival
Discover Thoughtful Films About the American Indian Community
NOTE: On December 6, San Francisco (and a few surrounding counties) will once again be on a stay-at-home order. This will last indefinitely. Click here for more information.
This year's American Indian Film Festival runs from October 26 - November 2, 2019. Heading into its 43rd year in San Francisco, this festival highlights stories about the artists, activists, and others in this community.
The event was founded by and is still produced by American Indians as a way for them to tell others about their community, the struggles they face, and other stories of life, love, and traditions.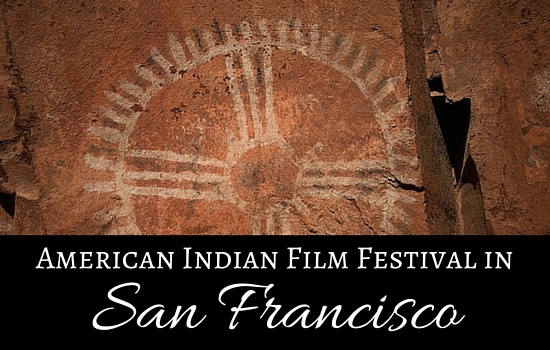 For eight days, this festival will feature short stories, documentaries, and feature films written, produced, and directed by both Indian and non-Indian filmmakers.
You will find one to two screening times a day. The matinee screenings all start at 12pm. The evening screenings all start at 7pm.
All films will show at the AMC Theater at 1000 Van Ness Street.
Click here for a full list of this year's films.
Tickets
You can buy tickets in advance on their official site (see link above) or you can buy them at the door. General admission prices for matinee programs are around $5 and include up to around 4 hours of shows. The evening programs are around $10 per person and are usually around 3 hours.
Opening and closing night ceremonies are usually about $15 more per person for each ceremony.
You can also buy a festival pass that offers you access to all performances. It includes access to all shows, ceremonies, parties, and receptions. This is usually around $130 per person and is a great deal compared to buying each ticket separately.
Tips to Get to the Theater
The AMC Van Ness Theater is in the heart of San Francisco. You can easily get here by public transit or car. There is also a large parking garage in the building, so driving is also an option.
BART: If you plan to come from the south or east bay, you can take BART to the Civic Center Station. You can then either transfer to the 19, walk a few blocks or take an Uber or Lyft to the theater.
Bus: Several buses also stop nearby. You can take the 2, 3, 38, 47, 49 and 90. All stop within a few blocks of the American Indian Film Festival.
Light Rail Train: The light rail trains also stop at the Van Ness Street Station. You can then hop on the 47 or 49 buses that will drop you a block away from the festival.
Driving: If you plan to drive, you will find parking in the same building as the theater. You enter the lot from Alice B. Tolkas, which is a smaller street between Geary and O'Farrell. There is usually plenty of parking, but I recommend arriving early to ensure you get a spot close by.
Disclaimer: I receive a small commission from some of the links on this page.
Top SF Hotels
Are you looking for a place to stay during the film festival? Check out some of SF's top rated hotels in Union Square.
***z-union-square-hotels.shtml***
Other Fun Events
Thanksgiving: Are you planning on visiting San Francisco for Thanksgiving? You will find a number of tours running, attractions open, and great places to eat this holiday. Click here for a list of fun activities in SF on Thanksgiving Day and weekend.
Savings Tip: (Ad) Do you want to do more in San Francisco? If so, stretch your dollar by buying your tickets through Goldstar. They feature tickets for almost 200 tours, festivals, and other events all around SF and the Bay Area. All are up to 50% off! Click here to check out their current selection.
Open Studios: This year's Open Studios is October 15 - November 6. Stop by the selected districts each weekend to take a peek inside local artists' studios. You can ask them questions and buy their unique pieces of work. Find a list of districts for these two weekends here.
Sports in SF: You will find a variety of sporting events from football to basketball all year long in San Francisco. The SF Giants are one of the most popular with baseball games from April to September. Another favorite is the Golden State Warriors team. Click here for details on all sporting events in SF.
SF Theater: If you love independent films, then you might also love the colorful theater calendar in San Francisco. We offer everything from Tony award winning musicals to first time productions by local writers. Click here for a calendar of upcoming shows.
---

Follow SFTourismTips on Facebook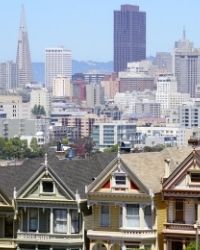 On my Facebook page, you will find more great information about planning your San Francisco vacation.
It includes tips, must see attractions, and other fun details.
Click the link below to check it out. If you enjoy the page, give us a like.

Want to save this for your trip? Pin it to Pinterest!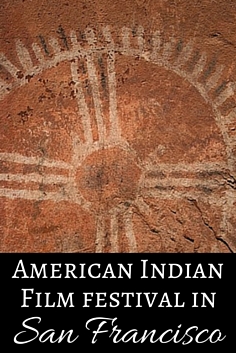 More Top Events in SF