San Francisco International Film Festival 2018
Dates, History and More About this Annual SF Event
The 2018 San Francisco International Film Festival starts on Wednesday, April 4 and runs for two weeks through April 17. This festival offers a look at more than 180 independent films by up-and-coming directors from around the world. Stories from around 50 countries are featured each year.
Heading into its 61st year, this festival is also the longest running film festival in the Americas. Every year, it attracts an audience of more than 70,000 people.
Films for this event are shown at many of SF's top theaters, including the Castro Theater, the Victoria Theater, and the Roxie Theater in the Mission District.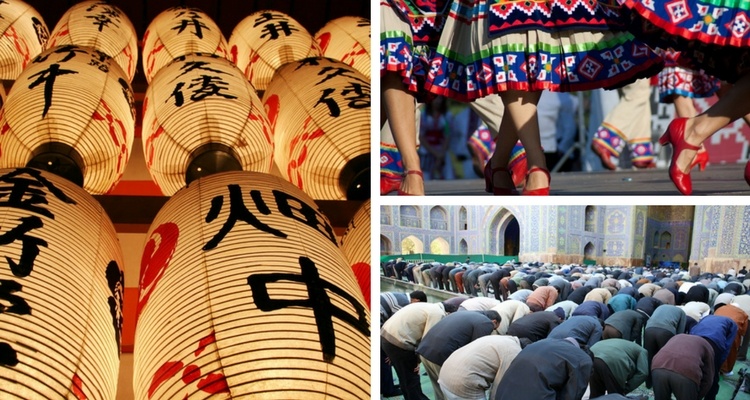 On opening night, you will get the chance to see one of this year's most anticipated films. After the opening night film, you can enjoy an opening night party with several of this year's filmmakers.
Closing night is on Tuesday, April 17. You will find several films shown this day. After the final film, you can enjoy the closing night party. It's the perfect place to celebrate the closing of this year's event and mingle with other independent film lovers.
Here are a few of the top films from last year (2017). I'll update this once the schedule is released for this year:
Landline: The feature film on Opening Night showcases a 1990s, middle-class, New York family in crisis. With the parents' marriage problems and career frustration, their rebellious college-age daughter, and another daughter apprehensive about settling down, will this family find a landline to keep them grounded? The film screens on April 5 at 7pm at the Castro Theater.


Patti Cake$: The centerpiece of this year's San Francisco International Film Festival was a breakout hit at this year's Sundance Festival. See what happens when 23-year-old Patricia Dombrowski (a.k.a. "Patti Cake$") pursues the only thing she's good at—spitting rhymes—and brings together a multi-racial motley crew to break onto the hip-hop scene. This film shows at the Castro Theater on April 12 at 7:30pm.


The Green Fog: In honor of the festival's 60th anniversary, Closing Night will feature an original commission that set out to create a "parallel universe version" of Hitchcock's classic Vertigo using a collage of Bay Area footage from films and television of the past. The screening will be accompanied by a live performance of the Kronos Quartet on April 16 at 7pm at the Castro Theater.
Click here to find a full list of films for this year along with ticketing information on their official site.
San Francisco International Film Festival Categories
The San Francisco International Film Festival offers a variety of categories of films.
The following categories include feature length films: Narrative, Documentary, New Visions (experimental films), and Animated. All of these films are a minimum of 50 minutes each.
The second group of films are shorts. They offer the following categories each year: Animated, Documentary, Narrative, and New Visions. All of these films are less than 50 minutes.
In addition, they also encourage films created by young directors. Their Youth Works category is for those that are 18 or younger.
History of the San Francisco International Film Festival
The San Francisco International Film Festival is the longest running film festival in the Americas. It's also a highly celebrated event with awards for each category. It draws in both big name starts and up-and-comers as well.
The festival started in 1957 by Irving "Bud" Levin. Levin was a theater operator in SF and thought it was time for the US to have a large, well renowned festival similar to those in Europe.
In the first two years, it was a tough sell as Hollywood and main stream actors did not want to participate. They felt that independent, international films would compete too much with their bigger budget Hollywood films. However, that changed in 1959 with the showing of Beloved Infidel, starring Gregory Peck and Deborah Kerr.
The San Francisco International Film Festival or SFIFF is programed by the San Francisco Film Society.
Top Events in April and May
Cherry Blossom Festival: One of the biggest festivals this spring is the Cherry Blossom Festival in SF's Japantown. Stop by to celebrate the blossoms and enjoy traditional music, dance, and food. Click here for more information.
SF Theater: If you love the San Francisco International Film Festival, you will also enjoy SF's top-rated theater productions. Every year, the city welcomes big Broadway productions such as Wicked, the Book of Mormon, and The Lion King. Almost every night, you will also find several smaller shows at theaters throughout SF. Click here for details and the full theater calendar.
SF Giants Baseball: The SF Giants kick off regular season play in April at AT&T Ballpark. They face teams such as the Colorado Rockies, LA Dodgers, and the Arizona Diamondbacks. Find their full schedule here.
Mother's Day: Don't miss out on spoiling your mom this year in San Francisco. The entire day is full of fun activities from shopping in Union Square to special cruises around the SF Bay. You will also find several places to treat your mom to brunch or lunch on her special day. Click here to learn more.
Memorial Day Weekend: One of the biggest holidays this time of year is Memorial Day Weekend. Spend your holiday here in SF with the Mission District's large, lively Carnaval, ceremonies in honor of those who fought for our country, and cruises that celebrate this holiday. Click here to learn more.
Places to Stay in San Francisco
If you plan to spend some time in SF during the festival, you will find several great places to spend the night. I recommend choosing a spot in either Union Square or Downtown SF so you can easily get around the city.
You will also find some great rates for your stay on TripAdvisor.com. Click here to find some additional hotel deals throughout SF.
See More Film Festivals this Year in SF
SF hosts more than 50 film festivals each year. In addition to the San Francisco International Film Festival, you can also enjoy these other top festivals each year:
SF Doc Fest: If you love documentary films, then head over to this year's SF Doc Fest. This annual event features some of the best up-and-coming documentary directors from all around the globe.
SF Frozen Film Festival: This annual festival focuses on the works of independent filmmakers, youth, and other under-represented artists. It lasts for two days every July. Click here for details.
SF International Festival of Short Films: This is another popular film festival held in October every year. It offers you the chance to watch some of the best short films of the year. Click here for more details.
All Film Festivals: Are you interested in the other film festivals scheduled each year in San Francisco? Click here to discover a full festival calendar by month.
More Fun Pages to Explore