Golden Gate National Recreation Area: Exciting Things to See & Do

by Jill Loeffler  •

Published: November 4, 2022
The Golden Gate National Recreation Area is part of the US National Park Service. However, it's unlike any other park in the system.
This recreation area covers more than 80,000 acres with attractions in Marin County, San Francisco, and south of SF in San Mateo County. You will find 37 distinct sites, more than a hundred miles of trails, and more than 1,000 historic buildings to visit.
Most of the land and attractions are in and around the Golden Gate Bridge, including the Presidio and the Marin Headlands. Alcatraz Island, Fort Point National Historic Site, and Muir Woods are a few others within this recreation area.
It's considered the largest urban park in the US, and you will find weeks worth of exciting things to see and do.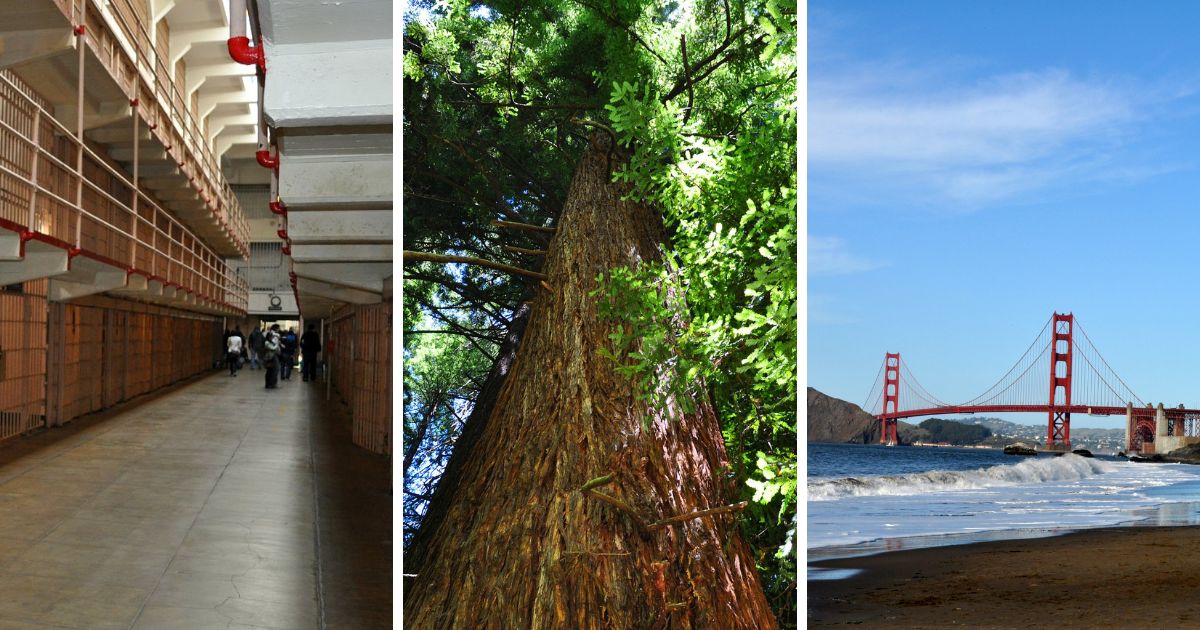 Disclaimer: I receive a small commission from some of the links on this page.

Attractions and Sites in San Francisco
Alcatraz Island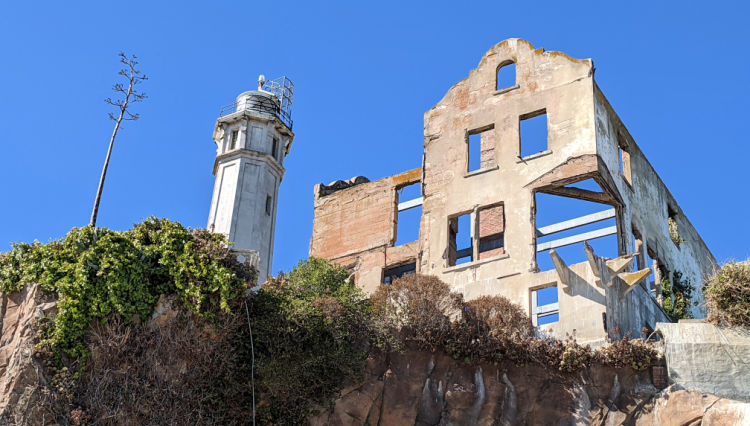 Alcatraz Island is a notorious federal prison about one mile from the shore of San Francisco. Most people don't realize it used to be a military fort and was also home to a resistance movement by Native Americans.
What it is most known for is its criminals. Some of these include Robert "The Birdman" Stroud (who didn't have birds on Alcatraz), Machine Gun Kelly, and the infamous Al Capone.
>> Learn more about the Alcatraz Prison Tours
>> Find out more about the night tour
Additional Alcatraz Tour Packages to Explore
Baker Beach
This gorgeous beach will give you a wonderful view of the Pacific Ocean. Depending on the season, it can be perfect for sunbathing and hanging out, as they have barbeques and more for your enjoyment.
It is also part of the California Coastal Trail and gives you a great starting, resting, or endpoint if you walk it. It is also home to the Battery Chamberlin, built to protect the harbor, and there is a 97,000-pound cannon that you can see when you visit here.
You will have to use the stairs to access the beach.
>> Find out more about visiting Baker Beach
Marshall's Beach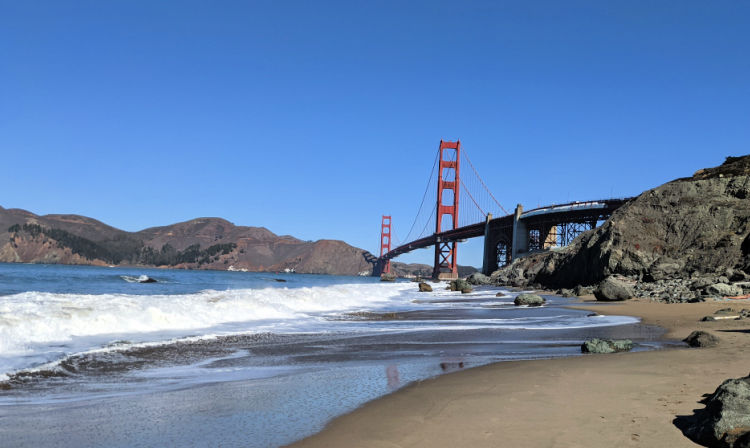 If you want a little more privacy, you'll want to check out this beach. It is just north of Baker Beach and offers amazing views of the Golden Gate Bridge and across the way to the Marin Headlands.
One of the reasons I love Marshall's Beach so much is that when you arrive, you'll feel like you have entered a different world. It is hard to imagine that the bustling City By The Bay is just behind you.
Like most of the beaches on this list, it is also a great location to do some birdwatching, and, depending on the season, you might see some seals, dolphins, or even whales.
Be prepared for the stairs to get to and from the beach.
>> Pictures and more details to visit Marshall's Beach
Battery Chamberlin
As mentioned above, the Battery Chamberlin is located on Baker Beach. This is the last "Disappearing Gun" on the West Coast and weighs in at a massive 97,000 pounds! Originally used to protect the coast from invaders, it is now a permanent display piece.
Depending on the time or date you visit, you can see demonstrations of how the gun worked and exhibits in the room beneath it. It is interesting to visit it since it used to hold massive cartridges, and you get an idea of the power of this incredible gun.
China Beach
If you are looking for amazing views of the Golden Gate Bridge, or the Marin Headlands, this is your spot. This beach has fun tide pools that kids of all ages will love and a nice picnic area.
Grills and a picnic area on the beach level let you simultaneously enjoy the gorgeous view.
If you visit during low tide, you can walk from China Beach to Baker Beach or the other way, so you'll get two beaches for one!
This is one of the few beaches with car and foot access, so it gets busy, and you'll want to plan ahead.
>> More details to help you plan your visit to China Beach
Sutro Baths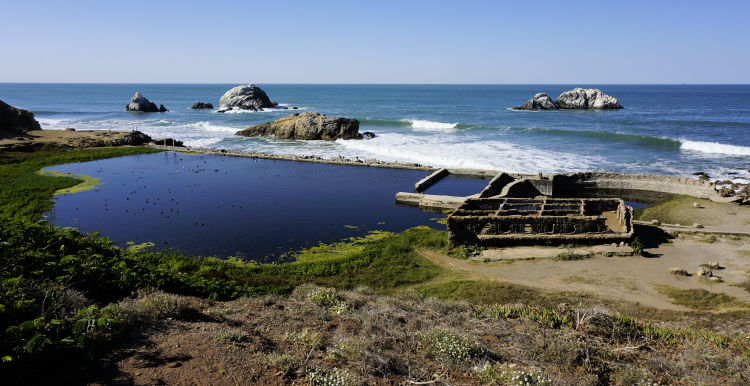 The Sutro Baths was a massive complex developed in 1894. People remember it as an array of buildings with swimming pools, but it was so much more than that. It included slides, trapezes, high dives, and other delights.
The complex was so huge that it could have over 10,000 people at once! Sadly, in 1966, a fire destroyed the baths, and all that is left is the ruins of it.
Even though the buildings are gone, it is still fun to visit here since you can get an idea of the grandeur as you look at the concrete ruins.
You also can imagine what it would have been like being in these buildings and what life must have been like during the times when the Sutro Baths were the heart of fun and frivolity for locals of the City by the Bay.
>> More about what it's like to visit Sutro Baths
Coastal Trail
The San Francisco section of the California Coastal Trail is divided into different areas, some running by the beaches on the west, one running through the Presidio, and another across the bridge.
If you love walking through nature or just beautiful views of San Francisco Bay or the Marin Headlands, you will want to check it out.
I love that you see hidden parts of the city, and artwork, that almost no one else sees since they don't know about it. It is definitely a hidden gem of our little city. Find more hidden gems in SF here.
Popular Tours Around SF
Crissy Field
This is one of our favorite locations in the city since there is so much going on and so much to see and do. Located in the Presidio, you can find hiking trails, view the bay from the beaches, have a picnic, or just hang out and relax.
Originally a military fort, the city restored this area into a park to make it more inclusive for visitors and locals. If you want to try something a little different, check out their rock climbing gym or the trampoline house.
You can visit the fort and the visitor center to learn more about the history of this area. With over 100 acres of land, you will find something new every time you visit.
>> Additional pictures and what to expect when you visit
Fort Funston
When you visit here, you'll see how Fort Funston is full of "fun!" Located further down on San Francisco's Pacific Coast, this is a bit of a more rugged beach compared to the ones listed above. You can often find some 200-foot tall sandy ridges and big-time blustery wind.
For that exact reason, this is home to some of the best hang-gliding anywhere in the country. It is also one beach that allows dogs to go off-leash, so you can let fido run around if he or she needs an outdoor break.
Fort Mason Center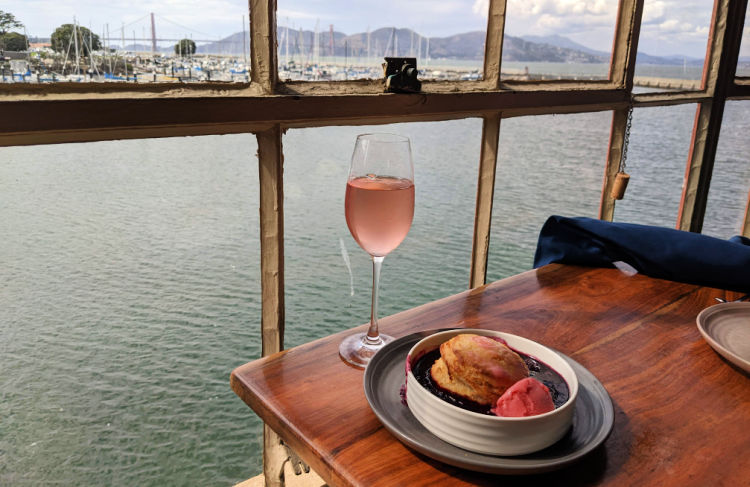 Fort Mason is an old army base with a large park offering views of the Golden Gate Bridge and several old military buildings. Over the year, the National Parks Service has transformed these old buildings into spaces for events, restaurants, and museum exhibits.
Some of the most popular stops here include:
Greens Restaurant: This high-end vegetarian restaurant opened in the mid-70s. They offer locally sourced, fresh ingredients, and most meals can also be turned into vegan dishes. They also have amazing views of the Golden Gate Bridge from several tables in their dining room.
Festival Pavilion: This large event space is home to some of San Francisco's largest festivals yearly. Find a full festival calendar for SF here.
Cowell Theater: This theater is home to several performing arts events throughout the year and the spring Ocean Film Festival.
Off the Grid: Most Friday nights, Off the Grid features an evening of food truck fun. You can sample dishes from various food trucks and listen to live music. You will find this event from 5 pm to 10 pm.
>> More about visiting the Fort Mason Center
Fort Point National Historic Site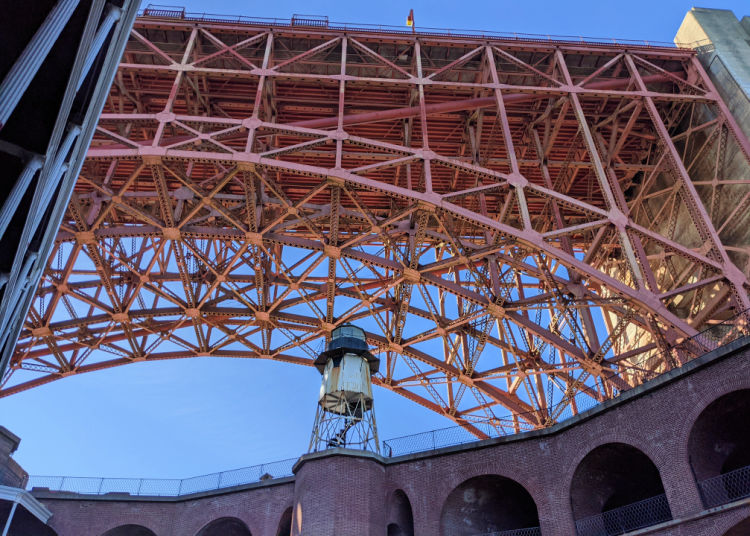 Fort Point is one of the most majestic and underrated San Francisco sites. It sits almost directly underneath the southern side of the Golden Gate Bridge and gives visitors a view of the East Bay, Alcatraz, Marin Headlands, and out to the Pacific Ocean.
It is truly a must-see when you visit here.
There are loads of exhibits, so you can learn more about the history of this magnificent fort and feel what it must have been like to be stationed here.
If you are a photographer, this is one of the best places to get shots since almost no one takes photographs from below the Golden Gate Bridge (more great spots to photograph the bridge).
>> More about visiting Fort Point
Lands End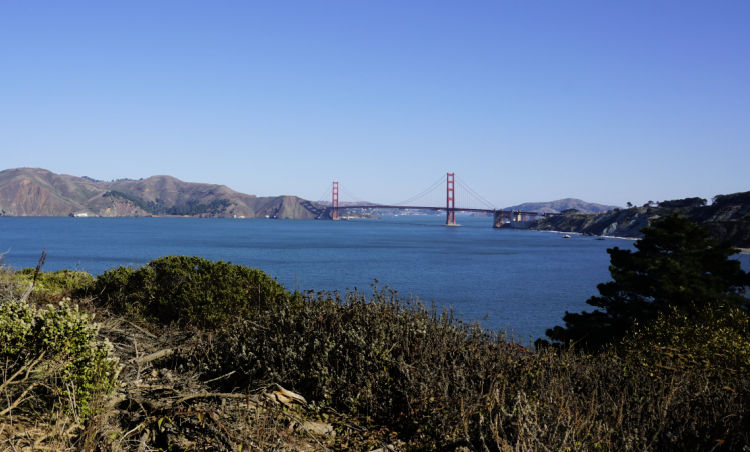 Lands End is a fantastic place to visit. This park sits at the northwest corner of San Francisco with a cliff-side trail that looks out over to the SF Bay and the Pacific Ocean.
In addition to the trail, you can also check out the U.S.S. San Francisco memorial, Sutro Baths, and pieces of ships that were wrecked here decades ago.
It's part of the larger Coastal Trail and features spectacular views of the Golden Gate Bridge and Marin Headlands.
>> More about what you'll see when you visit Lands End
Ocean Beach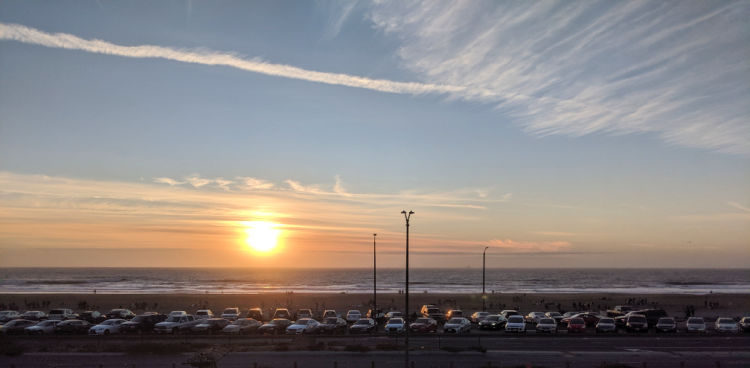 Ocean Beach is a long, thin beach on San Francisco's western coast. It sits along the Pacific Ocean and offers a quiet retreat away from the city.
You can hang out on the beach (don't forget your jacket), dip your toes in the water, or watch surfers in action.
In the 1800s, this area was a popular spot for weekend trips for San Francisco residents. It was surrounded by an amusement park, a large indoor swimming facility, and several wonderful restaurants.
Most of these attractions are now gone, but you will find some cool things to do nearby. Some of my favorites include the Camera Obscura, the Beach Chalet Restaurant and Bar (they brew their own beer, and it's tasty), and the western edge of Golden Gate Park.
>> More about what there is to see and do at Ocean Beach
Presidio
Located in the northwest of San Francisco, the Presidio is an old army base with more than 1,500 acres of fun things to do. Inside you will find walking trails, the Disney Museum, outdoor artwork by Andy Goldsworthy, and several gorgeous beaches.
You'll also find a golf course, many places to eat and drink, and dozens of events each month.
In other words, it is a perfect place to spend a day, a week, or a month since there is so much to see and do here.
>> Find a list of all activities here
Attractions and Sites in Marin County
Just north of San Francisco, you will find the beauty of Marin County. Here you will find additional attractions, hiking trails, and activities that are part of the Golden Gate National Recreation Area.
Some are near the Golden Gate Bridge, and others are up to an hour north of San Francisco. Here is a little more about each one and what to expect when you visit.
Muir Woods National Monument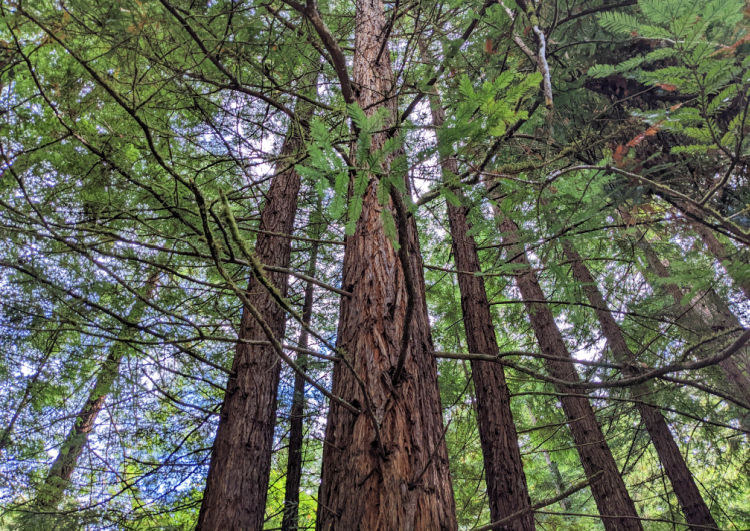 This 550-acre park is loaded with massive old-growth redwoods and is located just north of San Francisco. If you've never seen a redwood tree, the ones in this park grow to several hundreds of feet and are as majestic as anything you can imagine in the world.
However, this park is not just limited to redwoods, as you'll also get to see beautiful plants throughout the park.
This will be perfect for those who want to walk around or hike, as there are over six miles of trails. They range from a 30-minute trail to a 1.5-hour trail. You will also find a bookstore and giftshop to buy food and knick-knacks.
If you are traveling with kids, check out their "Junior Ranger" program. They will get a book, be able to fill out all kinds of information, and then teach others what they learned they get home! It is really fun.
>> More about visiting Muir Woods
Great Muir Tours from SF
Marin Headlands
The Marin Headlands features gorgeous trails, great places to have a picnic, loads of flora and fauna, and amazing views of the Golden Gate Bridge and downtown San Francisco. It's also home to the Point Bonita Lighthouse and several old army batteries.
You could spend an hour or all day exploring its beauty.
This is one of the National parks that allow dogs, so feel free to bring your fur baby along with you (just make sure to keep them on a leash).
Muir Beach & Muir Beach Overlook
Located just 3 miles west of Muir Woods, you'll find the gorgeous Muir Beach and Overlook. After you park, you'll take a 450-foot pedestrian bridge to the beach and get great views of the Pacific Ocean.
If you decide to have a cookout, there are fire rings on the beach. Dogs are allowed on the beach as long as they are on a leash. If you are there in the fall, you might see the beautiful Monarch butterflies as they migrate south.
The waves here are quite dangerous, and you won't want to go swimming, especially since there aren't any lifeguards.
Olema Valley and Bolinas Ridge
Everyone has heard of California having massive earthquakes, and if you want to see what happens afterward, this is the perfect stop for you. The area is divided by the San Andreas fault, and in certain areas, you get views of the faults and beaks caused by earthquakes.
The most popular is the picturesque Bolinas Ridge Trail, which is a 10.5-mile loop trail that starts and ends in Samuel Taylor Park.
It's a fantastic trail that is wonderful for both hikers and bikers, as you will wander through areas ranging from open views to towering redwoods.
If you get a chance, try to go and watch the sunset, as it is magnificent.
Note: It can be quite sunny here, so pack sunscreen.
Point Bonita Lighthouse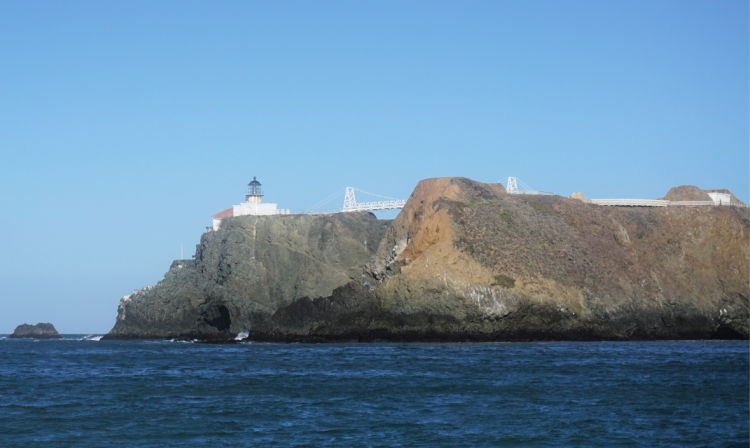 Point Bonita Lighthouse is a true treasure of northern California. It was built in 1855 and helped ships navigate the incredibly dangerous San Francisco bay. Even though it is over 170 years old, it is still a functioning lighthouse used by the U.S. Coast Guard.
The best part is that they allow visitors a few days a week.
The trail to get to it is only half a mile, but it is fairly steep. They offer both self-guided and docent leads tours. You must sign up for the docent tour in advance. They are only offered in the Summer.
Try and bring binoculars or a camera with a good lens to see seals, dolphins, or possibly whales!
Stinson Beach
Unlike many beaches in and around San Francisco bay, Stinson is perfect for swimming. It is also one of the few with lifeguards during the summers, so it is about as safe as anything here.
If you are a surfer or a windsurfer, you will enjoy this gorgeous white sand beach as the waves and winds are perfect.
There are restrooms and one shower. There is a snack bar open during the summer months. The picnic areas are nice and well-kept. The Marin Transit Bus #61 goes to it, so you don't have to drive or deal with parking.
Tennessee Valley
Tenessee Valley is another fantastic place to explore the great outdoors. From the parking lot, you can head off on several trails, including one 1.7-mile trail that takes you down to the Tennessee Valley Beach Overlook.
Depending on the season, you can see many blooming flowers like the California Poppy, golden and swaying reeds, or lush grasses. There are hawks and other amazing wildlife here too.
If you hike the trail to the beach and arrive at low tide, you might see the remains of the S.S. Tennessee shipwreck. I highly recommend it.
Another low tide event is exploring the cove. It is fun and a bit spooky!
No dogs allowed.
Nike Missile Site
This place is AWESOME! It features the most restored Nike missile site in the U.S.A. Built for the Cold War and open from 1953 to 1979, this site would have been used if needed during a world war.
It is so fun to visit here since you see the missiles up close and beside you and talk with volunteers who know the history and can give you a "real-life" experience.
The Nike Missile Site is only open a few days and hours each week, so you will want to call ahead and ensure a tour is available for your time here.
Fort Baker
Originally an army post, this 335-acre park is just north of the Golden Gate Bridge. This compound includes 25 buildings, loads of trails and paths, a few historical gems, and more.
The walks along the waterfront here also offer amazing views of the bridge, Alcatraz, and San Francisco. You can fish without a license, and there are loads of paths for cyclists.
Depending on when you visit, you may see butterflies, birds, seals, and sea lions. It is also just a short but somewhat steep walk to the gorgeous town of Sausalito.
Cavallo Point - The Lodge at Golden Gate
The only hotel at Fort Baker is Cavallo Point. It's one of only a few places to stay within the Golden Gate National Recreation Area.
This high-end resort offers a spa, fine dining at their on-site restaurant, and views of the Golden Gate Bridge.
Rooms here start at around $600 during low season and can go up to almost $2,000 a night for their larger suites.
>> Visit here to learn more about this hotel and to check current room rates
The Marine Mammal Center
Recently remodeled, this is the largest marine mammal hospital in the world! The whole visitor center has been renovated and is much more interactive.
I love going here because I get to see the volunteers making up meals in their "Fish Kitchen," watch as they feed the animals, and get to check out behind-the-scenes exhibits unlike anywhere else.
If you want an even more in-depth experience, you should check out their tours. You'll learn all about the rescue of these animals and how they are brought back to health in the hospital.
The animals change depending on the season, but they are all wonderful and so cute!
Bay Area Discovery Museum
Essentially built for kids ages 1 to 8, this is still a fun visit for anyone. You and your kids can explore loads of fun hands-on exhibits at this museum.
These include learning how to paint, go on rides, do woodwork, and other things that will inspire them to think outside the box and make something original.
There are also daily programs where your kids can learn about the San Francisco bay area and everything it offers. I love that many of these exhibits and adventures have incredible views of the ocean and the Golden Gate Bridge.
You must buy tickets in advance.
Fort Cronkhite
An old "mobilization post," this park has some of the best-preserved military buildings anywhere. There are mess halls, barracks, supply buildings, and more set in it. There is also a beautiful beach with loads of trails and green spaces.
Being that the National Park Service uses it for offices and housing, you'll get a "real-life" experience of what it was like living there.
Fun Fact: When they tested the top secret Battery Townsley 16-inch gun in 1940, the concussions were so strong that they broke windows in San Franciso.
Attractions and Sites in San Mateo County
Rancho Corral de Tierra
Rough and rugged is how I describe this area, as many of its trails are very rough and not easy to walk on. However, the views can be amazing, such as the path up Montara Mountain, which goes from the flatlands of Highway 1 and 2,000 feet to the top in just 1 mile.
This massive 4000-acre area is not only a park but also a working ranch with stables and farms, so you might see them as you hike around the area. There are horse and bike trails if you want to ride instead of hike.
Mori Point
Just north of the quaint town of Pacifica, this 100-acre park has something for everyone since it has paths for hikers of all abilities. Some hills will give you stunning views of trees and animals and a black sand beach if you just want to stay near the coast.
I love this park because it is home to the California red-legged frog and the San Francisco garter snake (it is harmless). It has lots of information about them, and you can learn about the ecology and how this area is being restored to help them thrive while also enjoying its beauty.
You might even see some of them!
Milagra Ridge
Home to animals such as Red-tailed Hawks and the endangered mission blue butterfly, this 275-acre oasis is like a serene escape from Daly City to the north and Pacifica to the south. It is famous for the "Milagra Ridge Trail Loop," which is 1.4 miles and is quite easy.
You will get beautiful views of the Pacific Ocean and the shoreline.
Like many other parks, it was used as a military station, and you can find remnants of Nike Missile Site SF-51and Battery Construction #244. Because it is located so close to the urban environment, you must stay on the paths, and pets must be leashed at all times.
Phleger Estate
Located in the Santa Cruz Mountains, you will be surrounded by gorgeous redwood and oak trees the second you enter it. There are miles of trails and many creeks running through its 1,200 acres, so you will feel like you are in a different era.
Here you will find many animals that are rare. These include Banana Slugs, varied birds, and the Coast Range Newt (they look sort of like lizards but are cuter).
There are hiking trails, and some trails also allow for horses.
Sweeney Ridge
A great location if you want to get into nature quickly, Sweeny Ridge is easy to access and has amazing views of the Pacific Ocean once you crest it. There are loads of animals, such as deer and hawks, and beautiful scrubland with numerous types of plants and flowers.
This park is especially beloved because there are mostly easy hikes, and you can get down to Thornton State Beach. Although swimming is not recommended, it is perfect for taking a leisurely stroll, having a picnic, watching windsurfers, or enjoying the view.
Park rangers also offer various tours and talks at certain times of the year.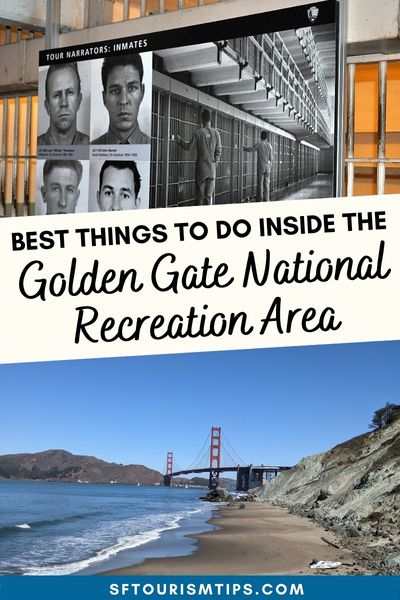 Comments? Questions? Suggestions?
I would love for you to join me in my private Facebook group! 
It's a great place to interact with me and others who know the area well.
You can ask questions, get advice for your upcoming stay, and then share your photos and advice with others when you return home. It's a great community and the fastest way to get answers to those nagging questions about your visit!