Hua Zang Si: Buddhist Temple in San Francisco's Mission District
Did you know there is a beautiful Buddhist temple tucked away in the Mission District in San Francisco? This hidden gem sits inside an old Lutheran Church and you'd never know it was there unless you stepped inside it.

Hua Zang Si is an authentic temple that practices the teachings of Sakyamuni Buddha. It's different than most because this temple contains teachings from various sects within Buddhism, instead of following just one.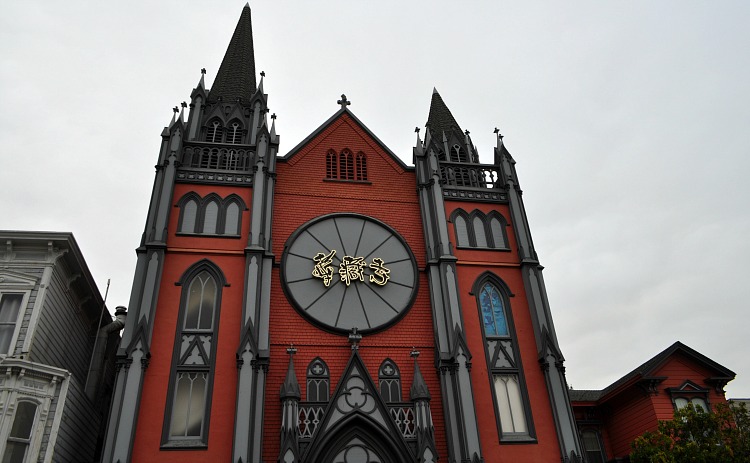 They also welcome new visitors with open arms and will assign someone to give you a tour during your visit.

Disclaimer: I receive a small commission from some of the links on this page.

More About Hua Zang Si

Hua Zang Si is the most authentic Buddhist Temple in the United States and it's the only one that has holy objects. There are eight total holy objects that have been moved to this temple over the years. You will get a chance to see and learn more about almost all of them during your visit.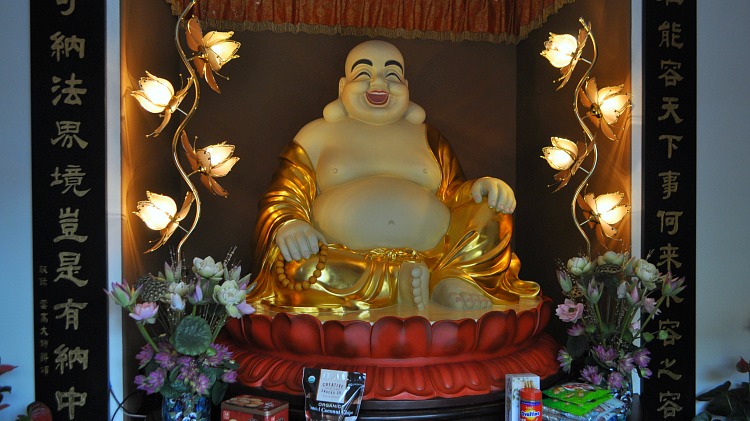 Some of the highlights of this collection include Sariras (holy relics) of Sakyamuni Buddha, the holy bronze dharma bowl, and the Buddha statue that once emitted bright light. Other items in their collection include a holy tree that rained down nectar on a clear day and the lotus tub that used to collect the nectar from the holy tree.
During your visit here, you will learn all about these and other holy assets tied to this temple.
Visiting Tips

When you arrive, simple walk through the front doors for your visit. You will be greeted by someone shortly after you walk in the doors. Since there are so many important relics here, they only offer guided tours so you will need to wait for someone to take you around.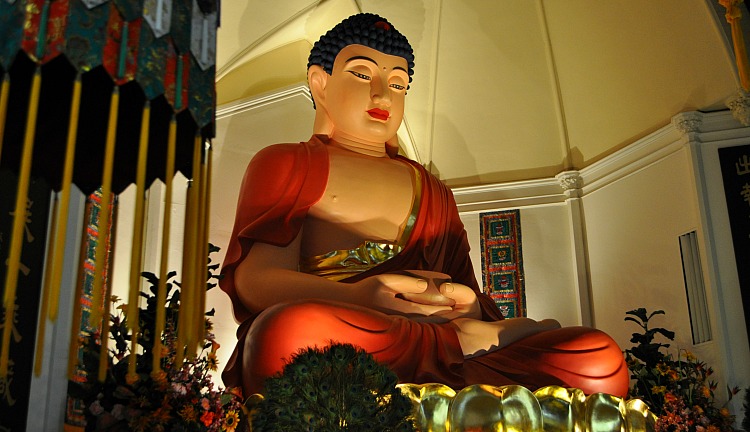 Even though I say "guided tour," it's more like a one-on-one tour with a monk that is very knowledgeable about the temple. They will tell you as much or as little as you want during your walk-through.
Both the first and second floors are open for visitors. This is where you will see most of their most amazing pieces.
Everyone is really friendly and they allow you to take as many pictures as you want. They are also great at answering questions and helping you learn more about the Buddhist faith (if you are interested).
It's a welcome retreat from the hustle and bustle of the busy streets.
They are typically open from 11 am to 5 pm Monday - Saturday and 10 am to 5 pm on Sunday.
You will find the temple at 3134 22nd Street.
What to See Nearby

The Mission District in San Francisco is a colorful and eclectic place with plenty of fun things to see and do. Here are a few additional ideas for your visit to this lively neighborhood.
Mission San Francisco de Assis: Also known as the Mission Dolores, this historic mission is the oldest building still standing in San Francisco. A visit here includes a look inside the old mission, a chance to walk around the "newer" church built in 1918, and the opportunity to stroll through one of the only cemeteries still inside SF's city limits. More on visiting this religious gem.
Mission Murals: One of my favorite things about the Mission is the colorful murals all around the district. San Francisco is known for its street art, but this area of town has the largest concentration. You will find beauties on almost every corner, and make sure to also step inside the Clarion and Balmy alleys where you will see more than a dozen side-by-side all along the buildings. Learn more about where to find these murals.
Food Walking Tour: Another way to really get to know this district is to taste its food. You will find the best spots by taking this fun guided tour. The reason I like this tour the best is that it's a good mix of food tastings along with cultural information about the district. You also get five bites from local taquerias and bakeries. It runs most Fridays and Sundays at 11am. 
How to Get to the Hua Zang Si

It's easy to get to the Hua Zang Si from districts all around SF. Here are a few of the best options.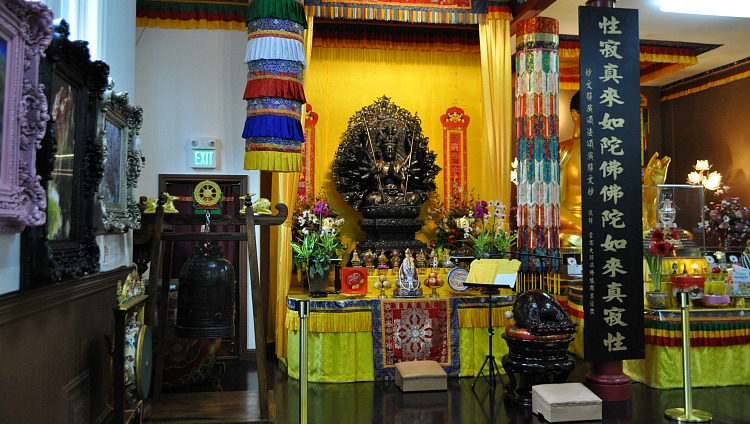 BART: This is a great option for those coming from Union Square. You can pick up a BART train along Market Street and take it to the 24th Street Station. You will then walk north to 22nd Street, take a right and you will see the temple on your left. It's hard to miss!
If you want to come from Fisherman's Wharf, you can take the F Streetcar to the Embarcadero BART station and then follow the instructions above.
Buses: Both the 14 and the 49 drop off about two blocks away from the Hua Zang Si.
Fun Districts to Visit in San Francisco

Comments? Questions? Suggestions?
I would love for you to join me in my private Facebook group! 
It's a great place to interact with me and others who know the area well.
You can ask questions, get advice for your upcoming stay, and then share your photos and advice with others when you return home. It's a great community and the fastest way to get answers to those nagging questions about your visit!