Dogpatch in San Francisco: Things to Do in this Thriving SF District

The Dogpatch in San Francisco is a small neighborhood inside the larger Potrero District. It's situated on the eastern side of the city. To the north of it, you will find Mission Bay. It's southern border neighbors the Indian Basin area.

This up-and-coming area used to be an off the beaten path area. Over the years, dozens of places started moving here to try to keep their budget in check as the prices in SF started to skyrocket. Today, this old warehouse district is home to a few breweries, a museum, a large art gallery, wine tasting rooms, and several highly rated restaurants.

Disclaimer: I receive a small commission from some of the links on this page.

10 Things to Do in the Dogpatch in San Francisco

1. Minnesota Street Project

The Minnesota Street Project is a collection of around a dozen galleries in three old warehouse buildings. Most of the pieces are modern art from local artists looking to get their name and their work out to the public.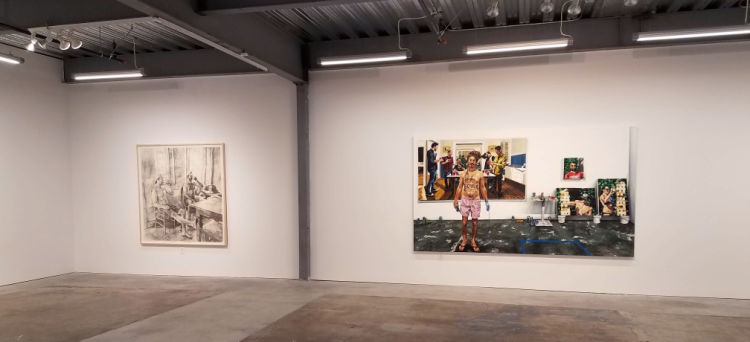 The space opened in 2015 by two entrepreneurs and art lovers that wanted to open an affordable space for local artists. This fun space also offers special events and an on-site restaurant.

2. Museum of Craft and Design

The Museum of Craft and Design is a non-collective museum in the Dogpatch in San Francisco. This small, yet interesting museum features three to four exhibits at a time.
Each temporary exhibit at this location stays for just a few months and there is always something new to see. This museum in the Dogpatch San Francisco is along the 3rd Street corridor.
3. The Ramp

The Ramp is one of my favorite places to grab lunch or dinner on a sunny day. One of the few affordable restaurants right along the waterfront, it's becomes a popular spot for visitors and locals alike on a clear, warm day.
You can sit on the patio and grab some lunch or head over in the afternoon to enjoy a drink or two. They feature a variety of fresh salads, interesting burgers, and seafood specials.
You will find it on the northern side of the district at 855 Terry Francois St.
4. Yield Wine Bar

Yield Wine Bar is a great spot to sample both local and internationally acclaimed wines. They focus mostly on organically farmed wines.
It's a warm, friendly, and local atmosphere. Their two dogs, Teddy & Denver, are around at times and they are super cute!
They also have a few small plates, so you can snack a little with your wine.
You will find them at 2490 3rd Street. 
5. Harmonic Brewing

The first of two breweries on my list in the Dogpatch in San Francisco is Harmonic Brewing. Their tap room is open daily and features their tasty selection of craft brews.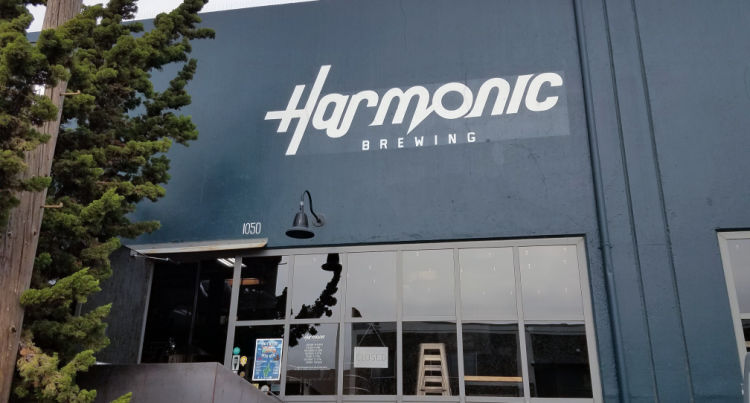 My favorites here include the Harmonic Kolsch, Che Forte, and their Evil Goat Bock. Some of their beers on tap are seasonal or are only available occasionally. They also have some of their top brews in a can, so you can take some home with you.
They don't serve food, but most days you will find a street food truck or two right outside their doors.
You will find Harmonic Brewing at 1050 26th Street.
>> Find additional great breweries around SF
6. The Midway

If you are in the Dogpatch in San Francisco and looking for some live music, then head over to The Midway. This colorful live music venue offers a variety of performers each month.
You will find both local and up-and-coming artists on stage here. Even though it's a small venue, they do an amazing job with the sound, so I've never been disappointed with the shows I've seen here.
The Midway is on the southern side of the district at 900 Marin Street. Below is a list of their upcoming shows.
7. Third Rail

Third Rail is a great cocktail bar in the Dogpatch in San Francisco. They offer creative drinks.
The bar itself is decorated as if you were in a train station with modern touches. 
They are also well known for their "Rail Shot" which is a beer + a shot + some jerky.
They have both indoor and outdoor seating. You will find them at 628 20th Street.
8. Hard Knox Cafe

If you are looking for some amazing fried chicken, then head over to the Hard Knox Cafe. They serve up a variety of southern comfort food including chicken & waffles, spareribs, and blackened or fried catfish. I also love their chicken fried steak.
They are open Monday through Saturday for both lunch and dinner. On Sundays, they are open from 11 am to 5 pm. Don't miss your chance to grab a bite to eat here while you are in the district.
They are at 2526 3rd Street.
9. Small Outdoor History Museum

As you stroll around the district, make sure to walk through the little outdoor museum near 2660 3rd Street. Right to the north of this building, you will find a small park and inside is a little about the history of some of the industries that used to call this area home.

This small hidden gem will tell you more about the San Francisco Cordage Manufactory which used to call this area home. They sold rope to ships and had a thriving business here in the mid-1800s.
To find it, turn into the courtyard north of 2660 3rd Street (blue building) and keep heading west along the pathway/stairway with the orange railing. This small outdoor "museum" starts just a few feet after you decent the small staircase.
10. Dogpatch & Potrero Point Walking Tour

If you want to learn even more about the Dogpatch in San Francisco, don't miss this free walking tour offered by SF City Guides. It's offered the first Sunday of each month. They also offer usually two or three other dates based on the guides availability.
This tour tells you all about the history of this district including several industries that used to call it home. You will learn more about its recent transformation from a warehouse district to a colorful, thriving district.
Visit the SF City Guides site for more details and a list of upcoming tours.
History the Dogpatch in San Francisco

The Dogpatch in San Francisco has been an important part of the city since the mid-1800s. This is when the marshes in the area were filled and bridges were built which connected it to the rest of San Francisco.
Shortly after that was done, many industries moved in. It was a hotbed of activity for ship builders, steel mills and other water related businesses. It thrived until after World War II. From there, it was in a state of decline for decades.
In the 1990s, the cost of other districts in SF became too expensive and those that couldn't afford them started to move into the area. The area started to gentrify even more when its northern neighbor, Mission Bay, started to turn into a biotech and healthcare hub for the area.
How to Get Here

It's easy to get to the Dogpatch in San Francisco from places throughout SF. I recommend taking public transit as parking isn't easy here since there aren't any large garages or parking area. You can find street parking, but it will often take some time.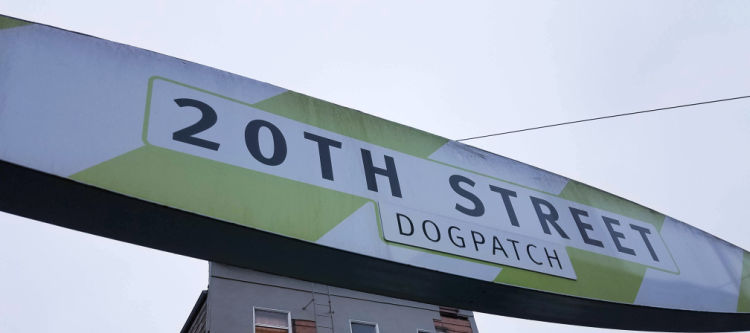 The K & T lines ride right through the heart of this district. There are four stops that will get you into this district.
UCSF Medical Center (Mariposa): This is the northernmost stop. It's the perfect stop if you are headed to The Ramp or want to walk the entire district from north to south.
20th and Third Street: This is the most popular stop here. It gets you to the heart of the district and several of its bars and restaurants.
Third & 23rd Street: This one is best for those visiting the Museum of Craft and Design or those heading to the Minnesota Street Project.
Third & Marin Streets: This is just south of the district and is the best stop for those heading to The Midway for a show.
Comments? Questions? Suggestions?
I would love for you to join me in my private Facebook group! 
It's a great place to interact with me and others who know the area well.
You can ask questions, get advice for your upcoming stay, and then share your photos and advice with others when you return home. It's a great community and the fastest way to get answers to those nagging questions about your visit!