Best Activities in Fisherman's Wharf for Kids

You will find dozens of fun things to do in San Francisco's Fisherman's Wharf. However, what are the best activities to keep your kids and the entire family happy?

Read on to discover my recommendations for the best activities in this district for those traveling with kids.

1 & 2: 7D Experience

The 7D Experience on Pier 39 features two fun activities for both kids and the family. The first is their Dark Ride and the second is their LaZer Challenge.
The Dark Ride is part movie and part video game. The object of the game is to shoot as many villains as possible during the short game. It's a full body experience with 3D glasses, a moving "roller coaster" seat, and a gun that works with the screen. They offer different games so you can choose one that the entire family will enjoy.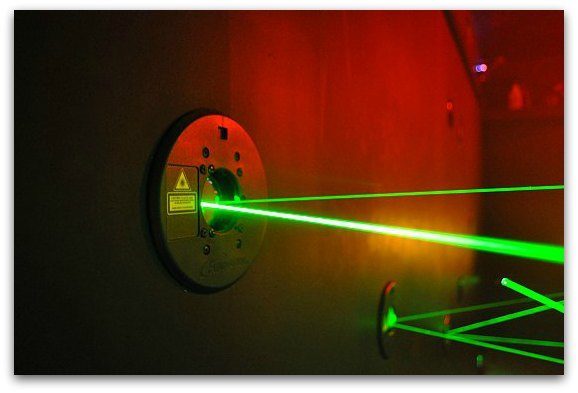 The LaZer Challenge is a game where you walk through a dark room as you attempt to avoid touching one of the many lasers. You will cross the room a few times as you attempt to push a lighted button on the other side. You will have to hit three different lit buttons to win the game and stop the timer while making sure not to touch any lasers. You can try the challenge on your own or as a team.
Address: First Floor of Pier 39
Hours: 10am to 10pm daily 
Learn More: See pictures & find additional details for each one
3. Mirror Maze

Just above the 7D Experience, you will find the Mirror Maze. Wander through the maze to try and find your way through to the end. Get lost along the way as you encounter dead ends and circular paths that lead you back to where you started. 
Address: Second Floor of Pier 39
Hours: Open at 10am daily
4. Musee Mechanique

One of my favorites is the Musee Mechanique on Pier 45 1/2. This arcade features games from the 1800's to today. Drop a quarter or two into one of the old-time machines such as Toothpick Fantasy or The Carnaval.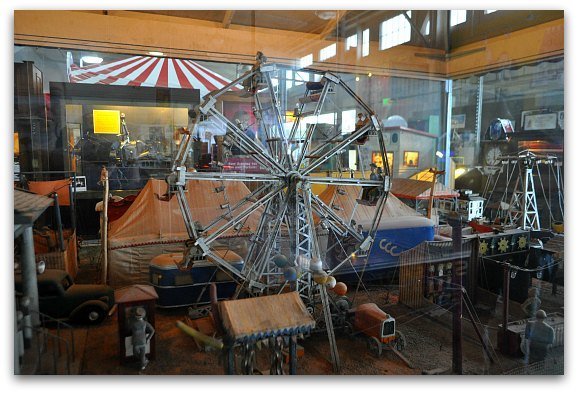 You can head to the back of the arcade to play video games such as Ms. Pacman, Pole Position, or Milipede. You can also shoot hoops in the indoor basketball machine or enjoy a game of skee ball.
Address: Pier 45 1/2
Hours: Opens at 10am daily 
5. Aquarium of the Bay

The Aquarium of the Bay is also one of the best activities in Fisherman's Wharf for kids. This large living museum features information about all of the plants and animals that live in the SF Bay. 
You can see a Giant Pacific octopus in action and walk through the tunnels with animals swimming all around you. You can also stop in the education center to watch one of several daily programs or to pet a star fish.
Address: At the Entrance of Pier 39

Hours: Open Daily
Learn More: See pictures and learn more about visiting 
Tickets: Buy your tickets in advance 
6. SF Bay Cruise

One of the best activities in Fisherman's Wharf for kids is the 60-minute SF Bay Cruise. On this tour, you will cruise around the SF Bay while you listen to narration about the history of San Francisco and the attractions you can see from the cruise.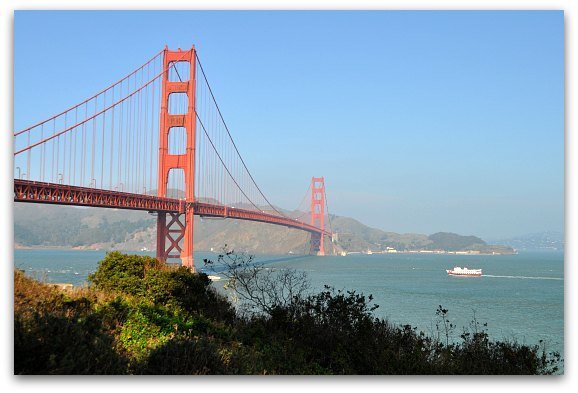 You will go under the Golden Gate Bridge, past Alcatraz, and along the northern waterfront. It's an unforgettable experience for the entire family. 
Address: Red & White Fleet is on Pier 43 1/2; Blue & Gold Fleet is at Pier 41
Hours: Several cruises daily
Learn More: Read about my journey on this cruise
Tickets: Find tickets at up to half off on Goldstar 
More Kid-Friendly Activities

In addition to this list, you will find a variety of other kid and family-friendly activities throughout San Francisco. They range from the Exploratorium, which is a hands-on science and perception museum, to hiking or biking around Angel Island.
Learn More: Find a List of 25 Fun Activities for Kids
Save on Your Visit

San Francisco can be expensive when traveling with your family. Make sure to check out some of the great deals on both Goldstar and Living Social.

Goldstar

Goldstar offers event, tour, and activity tickets at up to 50% off the full price. You can save on walking tours, bay cruises, and bus tours when you buy through them. You can also save on theater, ballet, and other cultural events on their site. 
Click here to check out their current selection. They often post events only a month or two in advance, so check back often for additional options.
Living Social

Another great place to save is through Living Social. This is where you can also find discounted tickets to certain SF attractions, restaurants, and other activities. They range from just a few dollars off to deep discounts.
Click here to check out the current deals for San Francisco on Living Social.
BACK TO TOP