Best Activities in Fisherman's Wharf for Kids


by Jill Loeffler  •

Updated: January 19, 2023
You will find dozens of fun things to do in San Francisco's Fisherman's Wharf. However, what are the best activities to keep your kids and the entire family happy?

Read on to discover my recommendations for the best activities in this district for those traveling with kids.

Disclaimer: I receive a small commission from some of the links on this page.

1 & 2: 7D Experience and LaZer Challenge

The 7D Experience on Pier 39 features two fun activities for both kids and the family. The first is their Dark Ride and the second is their LaZer Challenge.
The Dark Ride is part movie and part video game. The object of the game is to shoot as many villains as possible during the short game. It's a full body experience with 3D glasses, a moving "roller coaster" seat, and a gun that works with the screen.
They offer different games so you can choose one that the entire family will enjoy.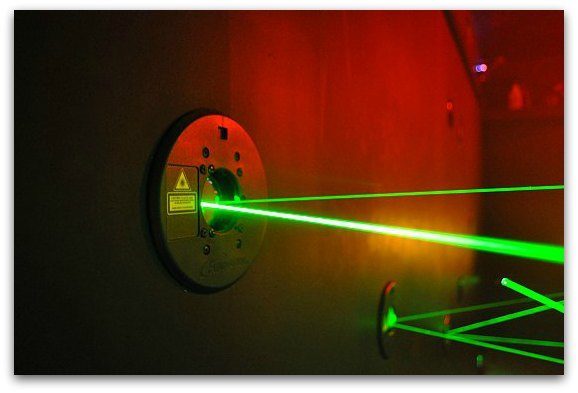 The LaZer Challenge is a game where you walk through a dark room as you attempt to avoid touching one of the many lasers. You will cross the room a few times as you attempt to push a lighted button on the other side.
You will have to hit three different lit buttons to win the game and stop the timer while making sure not to touch any lasers. You can try the challenge on your own or as a team.
Address: First Floor of Pier 39
Hours: Daily from 11 am to 8 pm
Learn More: See pictures & find additional details for each one
3. Mirror Maze

Just above the 7D Experience, you will find the Mirror Maze. Wander through the maze to try and find your way through to the end. Get lost along the way as you encounter dead ends and circular paths that lead you back to where you started. 
Address: Second Floor of Pier 39
Hours: Open at 10 am daily
4. Musee Mechanique

One of my favorites is the Musee Mechanique on Pier 45 1/2. This arcade features games from the 1800's to today. Drop a quarter or two into one of the old-time machines such as Toothpick Fantasy or The Carnaval.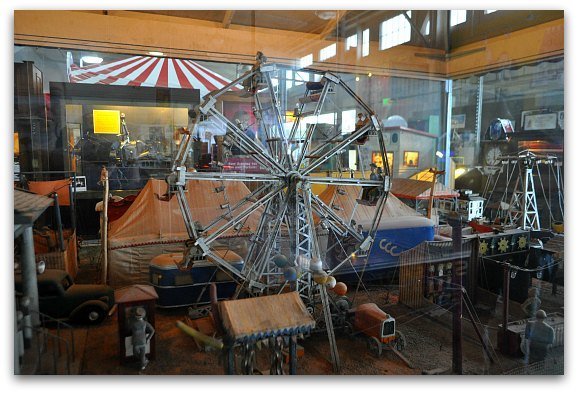 You can head to the back of the arcade to play video games such as Ms. Pacman, Pole Position, or Milipede. You can also shoot hoops in the indoor basketball machine or enjoy a game of skee ball.
Address: Pier 45 1/2
Hours: Opens at 10 am daily 
5. Aquarium of the Bay

The Aquarium of the Bay is also one of the best activities in Fisherman's Wharf for kids. This large living museum features information about all of the plants and animals that live in the SF Bay. 
You can see a Giant Pacific octopus in action and walk through the tunnels with animals swimming all around you. You can also stop in the education center to watch one of several daily programs or to pet a star fish.
Address: At the Entrance of Pier 39

Hours: Open Daily
Learn More: See pictures and learn more about visiting 
Tickets: Buy your tickets in advance 
6. SF Bay Cruise

One of the best activities in Fisherman's Wharf for kids is the 60-minute SF Bay Cruise. On this tour, you will cruise around the SF Bay while you listen to narration about the history of San Francisco and the attractions you can see from the cruise.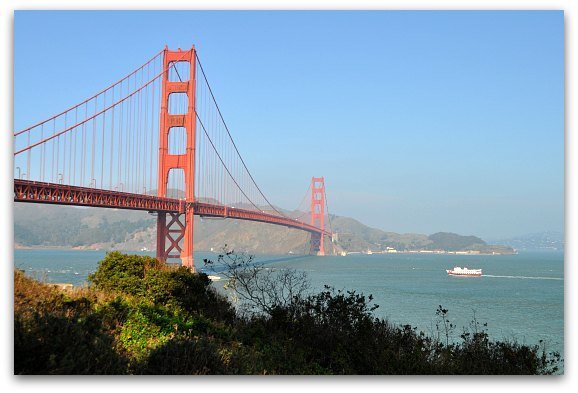 You will go under the Golden Gate Bridge, past Alcatraz, and along the northern waterfront. It's an unforgettable experience for the entire family. 
Address: Red & White Fleet is on Pier 43 1/2; Blue & Gold Fleet is at Pier 41
Hours: Several cruises daily
Learn More: Read about my journey on this cruise
Tickets: Check availability for your dates
7. Ripley's Believe it or Not

This museum is a bit small, but stuffed full of fun oddities and replicas with interesting stories. More importantly, for young visitors who might get a little bored in museums, there are over 70 interactive and hands-on exhibits.
Check out the new exhibit showing off more local material from the Bay Area.
The museum also has a mirror maze, which kids love to get lost in as they try to find their way among all of their own reflections.
Address: 175 Jefferson Street
8. Boudin Bakery

This is the flagship location of the Boudin Bakery brand, where they keep their precious mother dough for all their delicious sourdough creations.

The bakers are a proud part of this centuries-old tradition, accustomed to being watched through the 30-foot observation window while they craft detailed masterpieces ranging from bread alligators to turtles. You can even ask them questions through the two-way intercom system, which kids get a kick out of!
The fact that it's easy and free to watch makes it one of the best activities in Fisherman's Wharf for kids. But be warned: you'll be tempted to go inside and walk away with some fresh bread in your hands! 
Address: 160 Jefferson Street

Hours: Bakery/restaurant open daily from 8 am to 8 pm; demonstration bakery open earlier in the day
>> More great places to eat around Fisherman's Wharf
9. Bike the Bridge

One activity people of all ages love to do in San Francisco is bike across the Golden Gate Bridge. You'll see the icon up close and feel the ocean breeze and fog on your cheeks.
With small children, you have the option of renting a tandem bike, which is always a fun novelty for kiddos as they get to experience riding without actually having to do the work.
For more experienced bike riders who can make their way up some moderate hills and stay to the right when others are passing, older children should have no problem making the trip on their own bikes.
You can take a tour with Blazing Saddles, which offers kid bikes and prices. This adventure starts and ends in Fisherman's Wharf.
Address: 2715 Hyde Street

Hours: Tours at 10 am and 1 pm daily; rental hours 8 am to 7:30 pm
>> More tips for biking the bridge
10. Sundaes at Ghirardelli Square

It's hard to find a kid who doesn't love ice cream or chocolate. In fact, I'd say the same goes for adults! If that's the case for your family, you're in luck, because historic Ghirardelli Square is just a stone's throw away from Fisherman's Wharf. 
At this converted shopping plaza, you'll not only find the remnants of the oldest chocolate factory in town, but also a few chocolate shops that offer decadent treats for the whole family to enjoy, including coffee for grown-ups.
Kids love the variety of fountain creations they can choose from, including hot fudge sundaes and banana splits, fun milkshakes and ice cream scoops that allow you to select your own Ghirardelli chocolate toppings.
Address: 900 North Point Street

Hours: Daily from 9 am to 10 pm (until 11 pm on Fridays and Saturdays)
>> More about visiting Ghirardelli Square
More Kid-Friendly Activities

In addition to this list, you will find a variety of other kid and family-friendly activities throughout San Francisco. They range from the Exploratorium, which is a hands-on science and perception museum, to hiking or biking around Angel Island.
Learn More: Find a List of 25 Fun Activities for Kids
Comments? Questions? Suggestions?
I would love for you join me in my private Facebook group! 
It's a great place to interact with me and others that know the area well.
You can ask questions, get advice for your upcoming stay, and then share your photos and advice with others when you return home. It's a great community and the fastest way to get answers to those nagging questions about your visit!