San Francisco Tourist Attractions
Save Money on Top SF Attractions with the CityPass Discount Card
Are you looking for ways to save money on San Francisco tourist attractions? The San Francisco CityPass is one of three great San Francisco tourism passes that will save you a lot of money—about 42% in savings! It also includes 'skip the line' benefits for most of its attractions, so you can just walk right up to the entrance without waiting in line to get in.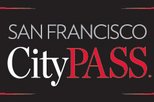 With this pass, you have options to visit the museums and attractions that most interest you.
You can choose to visit either the Exploratorium, or both the Legion of Honor and the de Young Museums. And if you want to go to all three, you can take the free admission to the Exploratorium and use your CityPass again for a discount on the fine arts muesums.
All passes include entrance to the California Academy of Sciences in Golden Gate Park and the Aquarium of the Bay at Pier 39.
All tickets also include a one-hour cruise on the San Francisco Bay. You can upgrade this to the "Escape from the Rock Tour" or add on a full visit to Alcatraz.
Another reason I love this San Francisco discount card is that it includes a multi-day Muni pass. Muni is the San Francisco public transportation system, which includes the cable cars, street cars, buses, and light rail train.
The ease of this Muni pass alone is worth the money. You won't have to worry about digging around for change every time you want to jump on a bus or cable car.
Below are more details about the San Francisco tourist attractions and the savings included with this pass:
San Francisco Tourist Attractions
Full Adult
Ticket Prices*
Multi-Day Muni Pass
$32
Golden Gate Bay Cruise (Blue & Gold Fleet)
$31
California Academy of Sciences
$34.95
Aquarium of the Bay
$24.95
Select One of These Two Options
de Young Museum & Legion of Honor
$15
Exploratorium
$29.95
Total Value
$152.85

Price for San Francisco CityPass

$89
Your Savings
42% or More Off Retail Price
*All prices, estimates, and attractions are subject to change without prior notification.
'Skip the line' benefits are available for all of the San Francisco tourist attractions with this pass except for the Golden Gate Bay Cruise. When you arrive at each attraction, just look for the CityPass 'Skip the Line' sign and head on in!
---
Additional Savings
This card also includes discounts for shopping, restaurants, and a few other tours. Here are the additional savings you will receive with this card:
Savings Fun Pack at Pier 39
Free tote bag with any purchase at Pier 39's Del Sol
$5-10 Off Blazing Saddles bike rental and tour
15% All-Day Savings Certificate at Bloomingdales
15% Discount at Macy's
15% Off at the California Academy of Sciences Store
10% Off a purchase of $50+ at either the de Young or Legion of Honor Museum Store
Are you ready to save? Save at least 42% on San Francisco's Muni transit and 4 other attractions with CityPASS. Shop Now!
Ideas to Help You Maximize Your Pass
You only have a few days to use the tickets for the San Francisco tourist attractions that come with the CityPass, but that is plenty of time. The starting date is based on the day you first use the card.
Here are some suggestions on using the card, so you can make the most of your time.
California Academy of Sciences: What Else to See Nearby
The California Academy of Sciences is one of the most visited San Francisco tourist attractions and is a must-see during your visit.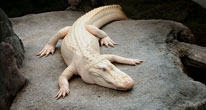 The reason it's so popular is that it's really four museums in one. Here you can visit the Steinhart Aquarium, the natural history museum, the planetarium and the four-story rainforest.
You should leave at least three to four hours to fully enjoy this attraction.
I recommend arriving 10 or so minutes before the museum opens so you can enjoy the exhibits before they get too crowded. There is almost always a line to get in, but of course with the CityPass discount card, you'll get in right away.
You will also want to note that the planetarium shows are on a first come, first served basis. The shows are free, but you do need to head over and pick up a ticket. Do this immediately when you arrive so you can get a seat for one of the earlier shows that day.
Once you are done at the museum, I recommend exploring Golden Gate Park. It is a large, beautiful park with many other things to do.
You will notice that the de Young Museum is right across the street from the Academy of Sciences. However, I recommend you visit it on a different day since you will receive a 'one day' ticket for both the de Young Fine Arts Museum and the Legion of Honor. Visiting all three in one day is too much. You also have plenty of time, so you can come back and visit another day if you select this option instead of the Exploratorium.
Some of the other great San Francisco tourist attractions to visit in Golden Gate Park include:
Conservatory of Flowers: This is a living museum with a unique collection of plants and flowers from different countries, including many that you probably have never seen before. The entrance fee is not included in the CityPass, but it's worth a stop while you are in the area.


Japanese Tea Garden: This is a beautiful, expansive Japanese landscape complete with a pagoda, teahouse, zen rock garden, and much more. There is also a small entrance fee that is not included with the card.


Stow Lake: This is a man-made lake in the middle of Golden Gate Park. You can spend a little time hiking the trails around the lake or rent a pedal boat for a quick ride around.
---
Aquarium of the Bay
I love this aquarium! It gives you an educational view of all of the plants and animals that live in the San Francisco Bay. It's really well organized and such a fun visit for kids and adults of all ages.
A visit to the aquarium will take an hour to an hour and a half. That gives you plenty of time to explore the rest of the neighborhood, including:
Golden Gate Bay Cruise: The ticket to this bay cruise is included with the CityPass. Before or after your visit to the aquarium, you should head over for your cruise. It will last an hour with some additional time waiting in line for your cruise.


Alcatraz Prison Tours: A ticket to Alcatraz is not included with the CityPass card, but this is definitely a must-see attraction. You pick up the ferry on the eastern side of Fisherman's Wharf at Pier 33. You could easily combine all three of these attractions in one day.


Pier 39: Grab some lunch or pick up some gifts while you are here. Don't forget to use the Fun Pack coupons that you get with your pass to save you some additional money.
Find more top activities in Fisherman's Wharf San Francisco.
---
Choice Ticket: de Young Museum & Legion of Honor OR the Exploratorium
If you love fine arts, then I recommend selecting the combined de Young and Legion of Honor Museum ticket. If you are traveling with children, love science, or prefer hands-on exhibits, then I recommend selecting the Exploratorium ticket.
Here are some things to think about when selecting each one.
Two Art Museums: de Young & Legion of Honor
I'd start out at the de Young. It gets crowded in the afternoon, so I recommend heading over shortly before it opens.
On display, you will find hundreds of pieces of American art from the 17th through the 20th centuries. You will also find fine art from around the world including pieces from Europe, Africa, and the Pacific.
It will take about two to three hours to visit the de Young Museum.
Once you are done, you will then want to head over to the Legion of Honor. This is another gorgeous fine arts museum, set in one of the most beautiful locations along the San Francisco Bay.
You should leave another two to three hours for your visit to this museum.
With your Muni pass, you can easily get between these two San Francisco tourist attractions. Here is a map to show you both locations.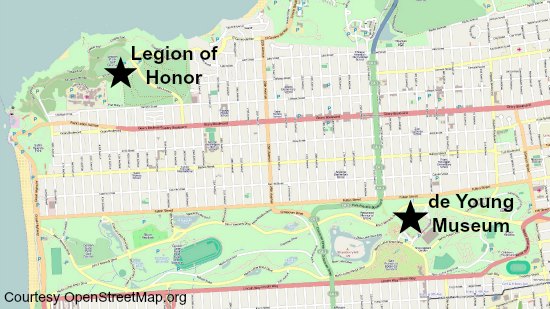 You'll have to transfer buses to get to the Legion of Honor. You'll first walk north to Fulton Street—the orange street on the north side of the park shown in the map above—only a 5 minute walk.
From here, cross the street and find the 5 Fulton bus stop at Fulton and 10th Avenue (make sure the sign on the bus says it's heading west to Ocean Beach, or ask the bus driver to confirm). Take this bus to the Cabrillo Street and La Playa Street stop.
Here you'll pick up the 18 bus heading toward the Richmond District. This will drop you off right in front of the Legion of Honor. The entire trip only takes about 30 minutes.
Exploratorium: Science Museum
The recently relocated Exploratorium is now right in the heart of the action, at Pier 15 along the Embarcadero. It offers dozens of hands-on science and human perception exhibits that are fun for everyone.
A visit here can take anywhere from two to three hours. If you are traveling with kids who love science and interactive displays, you may want to stay even longer.
After your visit, you can either head north about a half mile to Fisherman's Wharf or south about a half mile to the Ferry Building.
---
The San Franicsco CityPass card has so many great benefits. Not only will you save money, but you also get the chance to see several of the top San Francisco tourist attractions at a fraction of the cost.
Are you ready to take advantage of the savings available with this card? Save 42% on San Francisco's Muni rides and 4 other attractions with CityPASS. Shop Now!.