San Francisco Discounts
Great Deals on Hotels, Flights, Tickets, Passes & More
NOTE: On December 6, San Francisco (and a few surrounding counties) will once again be on a stay-at-home order. This will last indefinitely. Click here for more information.
There are a number of ways to find San Francisco discounts for your trip. SF is an expensive place, so saving a little money is key to keeping your budget in check.
Here you will find insider's tips for saving money on your trip. They range from finding some of the great every day deals to a list of some of the current promotions from online travel retailers.
You will find ways to save when you book your hotel and flights. There are also some tips for saving money when visiting attractions or taking one of its famous tours.
Disclaimer: I receive a small commission from some of the links on this page.
Top Deals This Month
Activities & Events
Let's jump right in with the savings! These are just a few of the discounts on upcoming activities and events.
SF Bay Cruise
Standard 60-minute Bay Cruise
Features a cruise around the SF Bay and a look at top sights such as Alcatraz, Fort Point, and Sausalito
Rides under the Golden Gate Bridge (twice!)
Beautiful views of the northern shoreline
Narration that allows you to roam around the boat while hearing more about SF's history
Full Price: $34.00 | Goldstar Price: $17.00*
California Sunset Cruise
2-hour cruise on the SF Bay
See sights such as the Golden Gate Bridge, Alcatraz, and the Bay Bridge
Admire the SF Skyline at night
Each ticket includes access to the appetizer buffet and one drink
Full Price: $80 | Goldstar Price: $55*
Hotel Savings
These are just a few of the places to find some great hotel deals for your stay!
Booking: Find great deals all around San Francisco for your upcoming stay!
TripAdvisor: What's the #1 hotel in San Francisco? Read reviews & find hotel deals on TripAdvisor!
*Additional fees may apply.
**All discounts are offered for a limited time and may sell out at any time.
The Best Hotel Deals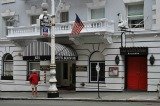 There are has hundreds of hotels here. Even though it's expensive, it is possible to find some great San Francisco discounts at a number of these hotels.
Hotel deals range from short term promotions to some great hotels that are affordable every day.
Learn More: Hotel Deals & Tips to Save on Your Stay
200+ Free Things to Do in SF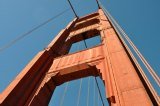 SF is expensive, but also offers dozens of free events and activities every year. Here you will find 50 of the best options.
Highlights include Fleet Week, walking the Golden Gate Bridge and SF's Summer Street Festivals.
Learn More: Free Activities in SF
Military Discounts
If you are active or retired military, you will find tons of great deals at SF attractions. Some of these San Francisco discounts include free admission to top museums as well as several discounts at attractions such as Pier 39.
In most cases, you will need to buy your tickets at the door and provide proof of your military service (usually your most current ID).
>> Check out my list of the top military discounts around SF
Discount Passes That Save You $$
Now that you have booked your hotel, it is time to talk about saving a little money with San Francisco discounts on attractions. There are two main attraction passes that you will want to look at that will save you some money.
Here is a quick overview of each one. Click on the link to learn more about each option. You will also find a quick comparison chart below to help you decide:
Go City San Francisco
If love to go, go, go on your vacation, then this might be the right pass for you. It includes access for more than 30 different attractions and tours. It is flexible too, so you can decide how many days you want to use the pass or how many attractions you want to visit.
Learn More: Go City
---
CityPass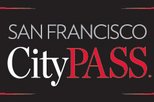 If you are interested in just hitting some of the top spots on your trip, then this is the card for you. It includes access - at a fraction of the cost - to four of the best museums in the city, a bay cruise and a seven day unlimited ride muni and cable car pass.
Learn More: CityPass
Not sure which one is right for you? Here is a quick side by side comparison.
Attraction & Price
Comparison Chart
San Francisco CityPass
Go City Pass*
Museums
Aquarium of the Bay
x
x
Asian Art Museum
x
California Academy of Sciences
x
x
de Young Museum
x
Museum of Modern Art (MOMA)
x
Other Museums
Exploratorium
11 more museums & 17 attractions in or near San Francisco
Tours
Bay Cruise
x
x
Hop On/Hop Off City Tour
x
Other Tours
x
Other Benefits & Pricing
Cable Car or Public Transit Passes
3-Day Unlimited Muni Pass
Additional Savings (including shopping, dining and tour discounts)
x
x
# of Days Pass is Valid
7 days
2 days (Other options available)
Price**
$94.00
$137.00
Estimated Savings***
Up to 42%
Up to 55%
*The Go City has the option for 1, 2, 3, and 5 days at different prices. The price quoted is for two days in order to better compare it to the others. The savings on this card will vary based on the # of days selected and attractions visited.

**Prices may change without notification.

***Estimates based on attractions & tours. All include additional discounts that could increase your overall savings.
Discount Flights
SF has three international airports with hundreds of flights in each day. This means that there are plenty of San Francisco discounts on flights. Read on to find five key tips for booking cheap airfare into San Francisco. You will also find a few other things you need to consider before booking.
Learn More: Tips to Save on Your Flights
San Francisco Discounts & Cheap Car Rentals in San Francisco
One of the ways to save money in San Francisco is to skip the car rental for most of your stay. If you are planning on heading out of the city for a day or two, you can rent a car for that day directly in the city instead of renting it at the airport for the entire time.
If you do plan on driving a little more, then renting a car at the airport is a great option. The timing of booking your car rental doesn't matter as much as flights, so you will want to watch out for some great deals.
Learn More: San Francisco Car Rental Tips
Locals Steals and Deals
Are you a local San Francisco or Bay Area resident? If so, then check out these additional discounts. By proving your residency in the area, you will receive discounted admissions to place such as the Aquarium of the Bay, the Exploratorium, and the Japanese Tea Garden. Some places also offer free admission days a few times a year including the California Academy of Sciences and the SF Zoo.
Learn More: Find a List of Locals Only Discounts

Follow SFTourismTips on Facebook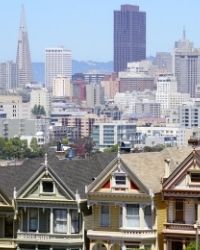 On my Facebook page, you will find more great information about planning your San Francisco vacation.
It includes tips, must see attractions, and other fun details.
Click the link below to check it out. If you enjoy the page, give us a like.