Haas Lilienthal House: Visit a Historical Victorian in San Francisco's Pacific Heights

by Jill Loeffler  •

Updated: November 16, 2023
The Haas Lilienthal House is temporarily closed due to financial concerns. They estimate that they will reopen sometime in the spring of 2024. 
The Haas Lilienthal House is a historic beauty in San Francisco's Pacific Heights neighborhood. This Queen Anne is the only Victorian House in SF regularly open to the public for tours.

William Haas, a local merchant, built the house for his family in 1886. Three generations of the Haas family lived in the home until 1972.
The remaining family gifted the house to the San Francisco Architectural Heritage Organization, who continues to maintain it to this day.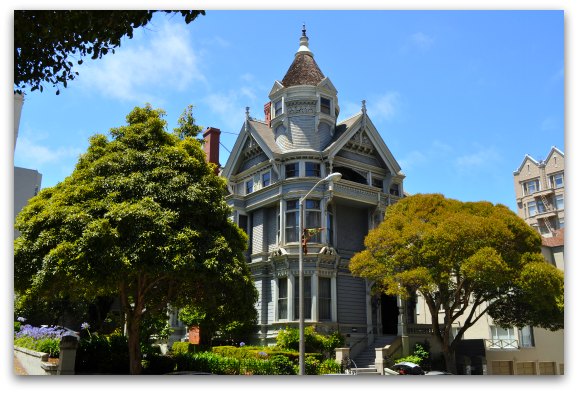 Disclaimer: I receive a small commission from some of the links on this page.

Visiting the House

The Haas Lilienthal House will be open for tours on Saturday and Sunday and select Wednesdays.
Admission and Hours

The Haas Lilienthal House tours are offered at three times depending on the day. The entire tour runs about an hour.

Saturday & Sunday: 12 noon, 1 pm and 2 pm
Second and Fourth Wednesdays: 12 pm, 1 pm and 2 pm
Tickets are only available on site and no advanced tickets are for sale. 
General admission is $10, seniors (60+) and kids (6-12) is $8, kids 5 and under are free.
*The venue is closed at times due to private events. Make sure to check their site for current prices and opening dates.
Haas Lilienthal House Tour Details

Your tour begins in this area with an overview and history of the Haas Lilienthal family. Here you will also learn a little more about the house and the standard elements of a Queen Anne Victorian.
After this brief discussion, you will head outside, so you can enter through the front door.
This grand staircase is one of the first things you see when you enter.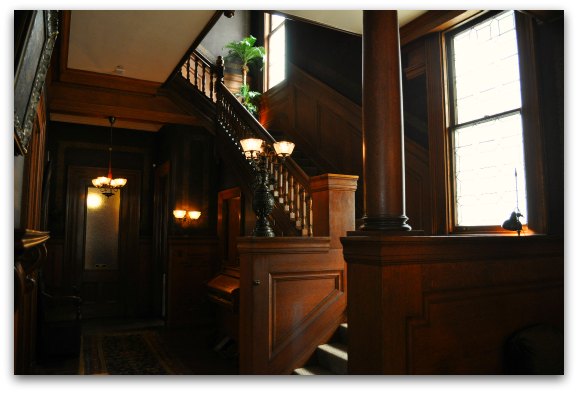 You will then walk through the main level of the house including both the dining room and the kitchen.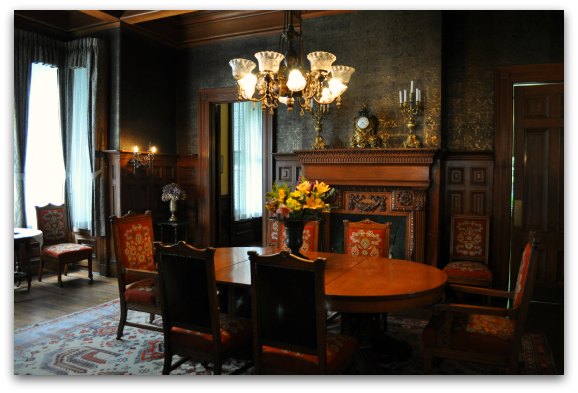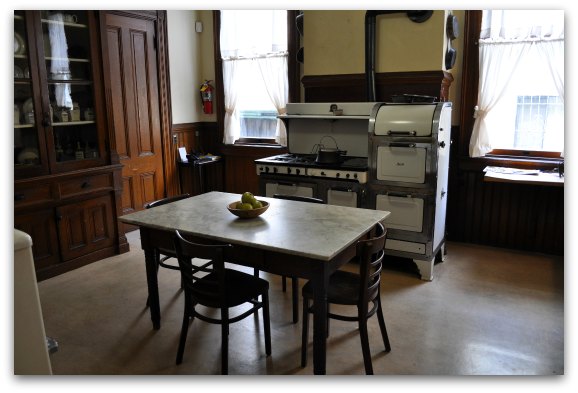 From here, you will head to the second floor. On this level, you get the chance to see the unique curved windows.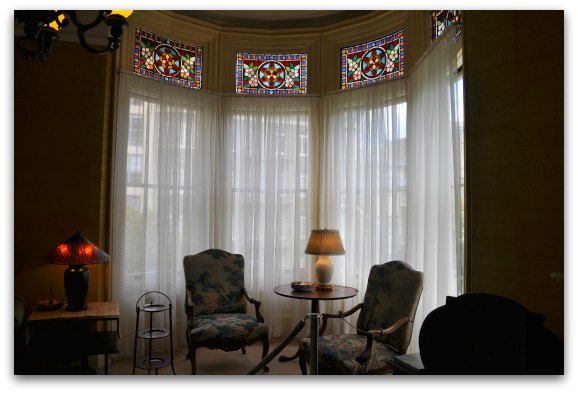 Along the way, you will continue to learn more about the family and see several family photos. You also get the chance to find out more about their furniture and the other pieces they collected throughout their lifetime.

The San Francisco Archeological Heritage did a great job in keeping the house and furniture in the manner the family left it. The family collected all of the pieces inside the house while they lived there between 1886 and 1972.

After finishing on the second floor, your tour heads back to the starting point on the ground level. Here you get a sneak peek at the train room.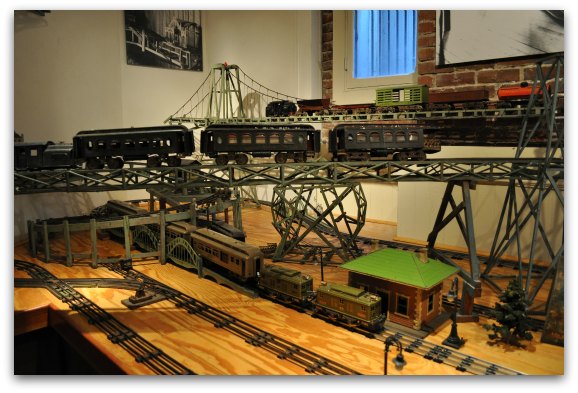 The entire tour is just over an hour long. If you've always wanted to see inside a Victorian, you will love this tour.

The most famous Victorian Houses in San Francisco are near Alamo Square. Often dubbed the "Seven Sisters", these colorful houses are a beautiful site. You can even capture a postcard moment with a view of downtown SF behind them. See pictures and read more about them here.

How to Get Here

You will find this Queen Anne Victorian at 2007 Franklin Street.

From Union Square
The fastest way to get here from Union Square is to take the Powell Hyde Cable Car. Pick it up at Powell and Post Streets (instead of waiting in the long line at the cable car turnaround near Market Street).
Take it to the stop at Hyde and Jackson Streets. From here you will walk west on Jackson Street and take a left on Franklin.
This option includes a five block walk from the stop to the Haas Lilienthal House. 
This option will take you about 25 minutes.
From Fisherman's Wharf
It's easy to get here from Fisherman's Wharf. Simply hop on the 28-Daily City bus at the corner of Powell and Beach Streets.
You will take this six stops to the corner of Van Ness and North Point. Here, you will transfer to the 49-City College bus.
Take it to the corner of Van Ness and Jackson.
Walk up the hill one block to Franklin and then south a couple of houses until you see the entrance sign. This route takes about 25 minutes. 
Parking Near the Haas Lilienthal House

If you plan to drive for your visit to the Haas Lilienthal House, you will find that parking on the street in the Pacific Heights neighborhood is challenging. I recommend heading straight to one of these lots that is just a few blocks away.
Holiday Inn Parking Lot: This is your best option as it's a safe and secure spot for your car. It's about a five block walk away and partly uphill, but it's one of your best options. It's at 1500 Van Ness Street. 
Old First Parking Garage: This lot is an indoor lot at 1725 Sacramento Street. Look for it's bright blue and yellow sign. It's about four blocks away from the Haas Lilienthal House.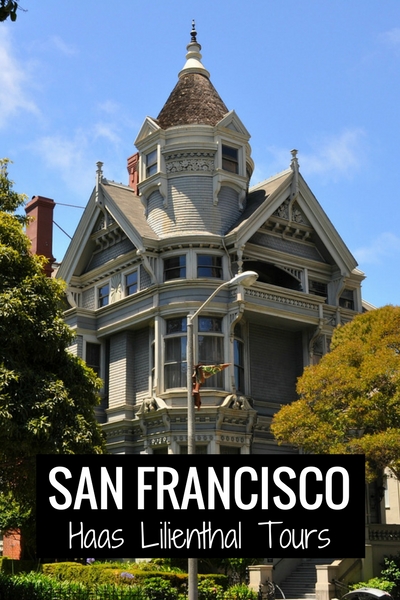 Comments? Questions? Suggestions?
I would love for you to join me in my private Facebook group! 
It's a great place to interact with me and others who know the area well.
You can ask questions, get advice for your upcoming stay, and then share your photos and advice with others when you return home. It's a great community and the fastest way to get answers to those nagging questions about your visit!