SF Tourism Tips
An Insider's Guide to the Most Amazing City in the World
Hello and welcome to SFTourismTips. Thank you for stopping by my site. My name is Jill and I'm excited to help you plan a fantastic vacation to San Francisco.
It's no secret that a stay here is an unforgettable experience. SF is home to dozens of gorgeous attractions, thousands of unique events and some of the most colorful characters you will see in your life.
In our beautiful city by the bay, you will find the Golden Gate Bridge, Alcatraz and the famous Painted Ladies of Alamo Square. You can also visit diverse districts such as North Beach, Fisherman's Wharf and Chinatown.
There is so much to see and do that it can be overwhelming to plan a visit! No reason to worry though as I'm here to help.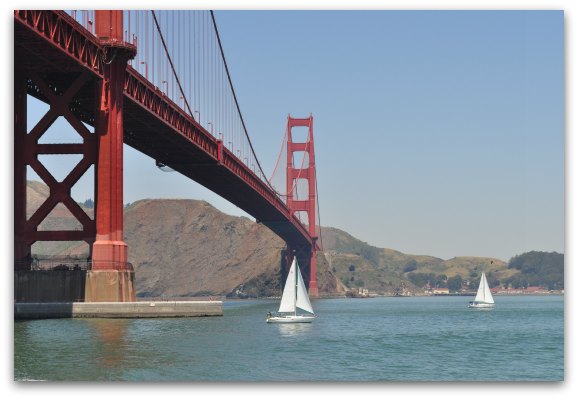 Boats sailing near the iconic Golden Gate Bridge
Enjoy your time on my site and please contact me if you have any questions or need additional assistance for your visit!
Enjoy ~ Jill
First Time Visitors
As a first time visitor, you will find there are many things you will want to see and do. However, it can be tough to do it all in one visit.
I recommend starting by reading my One Day, Two Day, and Three Day Itineraries. They will give you a great feel for how much you CAN see during your visit.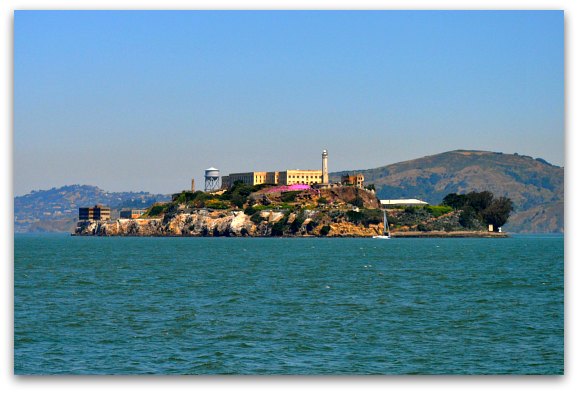 Flowers blooming on Alcatraz Island in the SF Bay
I also recommend stopping by my Events Page to find a calendar of events for the month you plan to visit. In addition, the Hotels Deals page will tell you all about some of the best lodging offers running right now.
Make sure to also sign up for my email for more great tips about visiting and to get your from 2016 San Francisco Planning Guide.
Return Visitors
Welcome back! I'm excited you've made the decision to return to our gorgeous city.
Since you've already been here once, you've probably seen some of the top sites. I recommend that you start by checking out my 50 Free Things to Do, 25 Hidden Gems, and Free Walking Tours pages.
I also recommend visiting my Events Page for a list of top events during the month of your visit. I think you will also enjoy my Itineraries pages, where you will find some self-guided walking tours.
More Fun Things to See & Do in San Francisco
Top Neighborhoods
SF has more than a dozen distinct districts. They range from the chaotic streets of Chinatown to the colorful shops in the Haight Ashbury. It's like traveling around the world in just one day..
Visit each page to find the top attractions, activities, nightlife, & more!
Other Top Attractions
Even though it's small, SF is full of fun and colorful attractions. The Golden Gate Bridge, Alcatraz and Golden Gate Park are not to be missed.
Here are a few other top attractions to add to your list.
Take some time to cruise around the site - as there is a lot of information to help with your planning process. Thanks for visiting and enjoy your trip!