Iranian Film Festival 2019
Watch Independent Films All About Iran
NOTE: On December 6, San Francisco (and a few surrounding counties) will once again be on a stay-at-home order. This will last indefinitely. Click here for more information.
Discover more than 30 independent films at this year's Iranian Film Festival. All of the features and short stories are about Iran and its people.
The 2019 festival is on Saturday, September 28 and Sunday, September 29.
All films will show at the San Francisco Art Institute at 800 Chestnut Street in between North Beach and Russian Hill.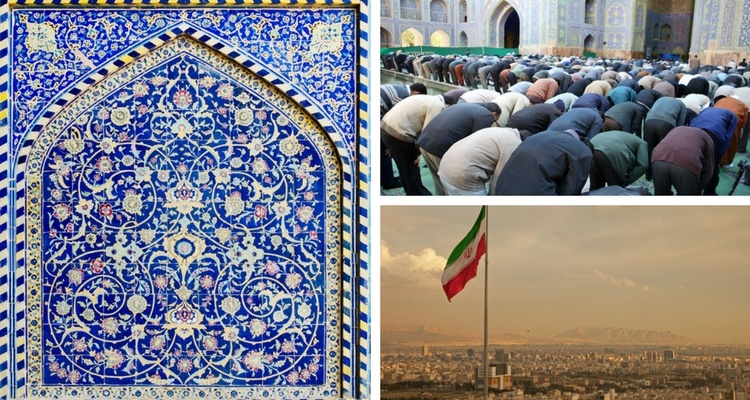 Each viewing time listed in the link below shows all the movies that are to be screened together. You only need to purchase one ticket to see each set at each specific showing time.
Click here for this year's full schedule of films.
More Festival Details
Tickets
Tickets start at $12 per person, or $11 for students with ID. You could also buy a Festival Pass for $120 or a Day Pass for $60.
You can purchase tickets either in advance or in person before the show.
How to Get to the Art Institute
The San Francisco Art Institute is near the North Beach, Fisherman's Wharf, and Russian Hill Districts. It's just a couple of blocks from famous Lombard Street (one of the crookedest streets in the world).
You can easily take a bus, cable car, or a taxi to the Iranian Film Festival. You can also walk from the three districts mentioned above.
Bus: Both the 30 and 91 buses run along Columbus Avenue near the festival. Take them to the stop at Chestnut and Columbus Avenue. Walk up Chestnut Street and you will find the Art Institute on your right.
Cable Car: The Powell/Mason cable car stops just a block and a half away from the Art Institute. You can pick it up in Union Square or Fisherman's Wharf. Get off at the Chestnut and Columbus Avenue stop. Walk up the hill 1.5 blocks. You will find it on the right side of the street.
Disclaimer: I receive a small commission from some of the links on this page.
Best Places to Stay Nearby
If you are interested in staying near the Iranian Film Festival, you will find several great options. I recommend staying in North Beach or Fisherman's Wharf. Alternatively, it's only a 20-minute bus or cable car ride from Union Square, which has lots more hotel options. Click the links below to learn more about my recommendations in each of these three districts.
If you are looking to save a little on your stay, then check out TripAdvisor.com before you book. You will find dozens of discounts for hotels all around the city. Click here to visit TripAdvisor.com and learn more.
Other Top Events this Month
September is one of the best times to visit San Francisco and enjoy our late summer weather. The month is also full of fun, colorful activities. Here are just a few fun events happening this month.
Ghirardelli Chocolate Festival: Head over to Ghirardelli Square for two days of delicious chocolate and wine tasting, as well as special chef demonstrations. Click here for details.
Savings Tip: You can also find some great events on Goldstar. This retailer offers tickets for up to half-off on tours, events, and admissions to attractions. It's the best way to stretch your dollar in SF while seeing as much as possible. Click here to check out their current selection of tickets.
SF Fringe Festival: Each September, SF hosts a large grassroots theater festival at the EXIT Theater. If you support independent theater, you will enjoy the opportunity to see dozens of shows for more than two weeks straight. Click here to get the full festival details.

Follow SFTourismTips on Facebook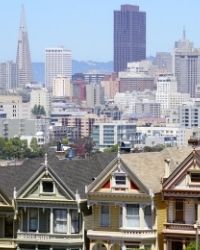 On my Facebook page, you will find more great information about planning your San Francisco vacation.
It includes tips, must see attractions, and other fun details.
Click the link below to check it out. If you enjoy the page, give us a like.

More Great Pages