Castro Street Fair 2021

Head over to the Castro district on Sunday, October 3, 2021 to celebrate the annual Castro Street Fair. This fun SF festival features mouth-watering gourmet food, live music performers from around the world, and plenty of dancing in the streets. 

Initially founded by the original "Mayor of the Castro", Harvey Milk, this local tradition celebrates the LGBT community and their supporters. It's a time when everyone, no matter gender, sex, or anything else come together and enjoys the diversity within the city.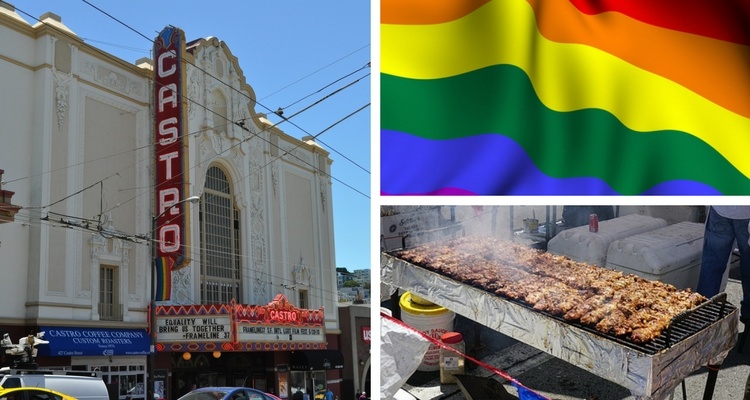 This lively SF event is held the first Sunday in October from 10am to 6pm at the intersection of Market and Castro Streets. Here you will find two live music stages, two 'dance alleys,' and so much more.

Disclaimer: I receive a small commission from some of the links on this page.

Main Stage Live Music and Entertainment

The main stage is in the heart of the action at Castro and Market. You will find a variety of performances on the main stage from 11am to 6pm.

Other Activities at the 2021 Festival

Here is a peek at some of the other activities that will be held at the 2021 Castro Street Fair.

Dance Alley

The name says it all. This is the perfect place to dance the day away to some of the hottest DJs in the local area and beyond. The stage is in the parking lot at 18th and Collingwood.

Meet Midway
This fun and interactive area is full of games and activities that everyone will be sure to enjoy. It is on Market Street between Noe and Castro.
Sundance Saloon

Participants put on your cowboy boots and enjoy Castro Alley! This popular area features country and western dancing all day long. It is located on 18th Street between Hartford and Noe. You can enjoy it as you go down Dance Alley.

Scavenger Hunt
Every year there is a fun scavenger hunt that starts in late September and run most of October. So, even if you miss the Castro Street Fair, you can get an idea of everything that is associated with it on your own or with friends and family. This hunt will allow you to learn about the importance of Castro Street to the LGBTQI community, points of interest, and much more.
Food & Drink Vendors

This year's food court will offer a variety of yummy treats from Aunt Betty's Corn Dogs to Mayer's Fine Foods. There are also several vendors selling their BBQ creations, ice cream from Ben & Jerry's and a seafood stand with local delicacies.

Other Exhibitors

You can also walk the booths of almost 100 exhibitors. Some offer their unique arts and crafts while other booths are from organizations supporting the local community. You can find these booths throughout the Castro Street Fair.

Are you interested in checking out other parts of the Castro? On this page, you will find other top activities and attractions in this colorful neighborhood. You will also find restaurant and hotel recommendations so you can stay close to the action.

Donations at the Door

The Castro Street Fair requests donations at the door of $5 to $10 per person. All donations go to support local beneficiaries. You will also get $1 off a spiked seltzer at one of the four official beverage counters.
Since 1998, this wonderful and fun event has raised over $1,500,000 for beneficiaries and charities. You donations also help Castro Street to keep the beautiful Pride flag that is in the Harvey Milk plaza all year long.

How to Get to the Castro

Public transportation is always your best bet in San Francisco. This ranges from the light rail train system to buses. Here are the best ways to get to the Castro Street Fair from popular spots in SF.

From Union Square

Muni Light Rail: Take the KT, L, M or S trains from the underground MUNI station at Powell and Market Streets near Union Square. You will go four stops to the Castro Street Station. This puts you right in the heart of the action for the Castro Street Fair. This will take about 10 minutes.
F-Street Car: If you want to see the sites along the way, then take the F-Street Car. This is slower than the light rail trains, but runs above ground. You will take one of more than a dozen historic street cars from around the world from Market Street to the main entrance of this festival. You can pick it up anywhere along Market Street (there are stops every two blocks) and take it all the way to the end. It is about a 20-minute ride and costs just over $2 per person.

From Fisherman's Wharf

F-Street Car: The easiest way to get here is to take the F-Street Car. It's the only direct route from Fisherman's Wharf. You can pick it up at the beginning of the line on Mason Street at Beach and take it all the way to the end. This ride takes about 50 minutes. It costs just over $2 per person.
Transfer Option: If you want to shorten the trip, take this all the way to the Embarcadero Street MUNI station and then transfer to the KT, L, M or S trains. Make sure you grab a transfer ticket and show the attendant. This allows you to pay just once for your entire journey. This trip will take about 30 minutes. 
LGBTQ history in San Francisco
Many people know that the Castro District is one of the most important areas in all the world for pride in the LGBTQI movement. You might wonder why this is and how this came to be. Here are a few bits of history about how San Francisco has helped people of all sexes and genders feel at home and allowed them to be themselves with pride.
1. The Dash: This was the first out and proud gay bar in the city  and it opened in 1908. As you can imagine, it was also probably one of the first in all the country since there was so much prejudice against people of different sexes and genders. Waiters would crossdress and serve customers. Sadly, there was a scandal involving a high profile judge and it was closed down quickly after that. However, it is still a memory of how San Francisco started a movement and continued no matter who tried to stop them. 
2. San Francisco became the home to the first US Lesbian Organization in 1955 named "The Daughters of Bilitis." This was a more social organization that would teach women about coming out, their history and more. Being that the police continued to shut down bars dedicated to lesbians, this allowed for them to be more respected and realize that there was nothing wrong with them or their lifestyle. The Daughters became more radicalized in the 60s and helped to spread the word even more and take political action to further the fight for equality.
3. In 1964 Life Magazine calls the city, "Gay San Francisco" which many people identify with and take pride in as that shows there is more equality and freedom being allowed and respected around the world.
4. The start of the amazing Gay Pride Parade is in 1970. It is tiny, with only about 30 people, but it is also the start to what becomes known as "Gay Freedom Day."
5. With SF becoming even more welcoming of LGBTQI sexes and genders, the first "open" gay bars the Twin Peaks bar opens its doors. One of the reasons that this bar is so important is that this is the first one with open-windows. Why does that matter? Because previously gay bars in SF were not allowed to have windows.
6. The famous Harvey Milk is elected to the SF Board of Supervisors in 1977. He is one of the true heroes of the gay rights movement in San Francisco and celebrated since he is such an important figure for equality.
7. 1994: The first World AIDS Day is in the City by the Bay and Memorial Grove is dedicated to everyone affected by this horrible disease.
8. The first same-sex marriage license is given in 2004. Del Martin and Phyllis Lyon, who were started the previously mentioned "Daughters of Bilitis" were the first same sex married couple not only in San Francisco but in all of the USA.
9. In a wonderful coincidence, the 45th annual Pride Parade is held on the same day as the U.S. Supreme Court votes to legalize same-sex marriage for the whole county. It is a perfect way to celebrate equality and the power of San Francisco fighting for everyone in the country no matter what barriers stood in their way.
Places to Stay Around SF for the Castro Street Fair
Other Fun Events this Month in 2021

Here are some additional fun things to do this weekend and later this month.

2-Hour Champagne Cruise Around the Bay

October is beautiful in San Francisco and it's the perfect time to take a cruise around the bay. This isn't just any cruise, it's a Champagne and Mimosa cruise. What could be better? For two hours, you can enjoy cocktails as you relax on the deck of The Privateer. Along the way, you will see top SF attractions including Alcatraz Island, the Golden Gate Bridge and the Palace of Fine Arts.
Dates: Saturday & Sunday at 10am

Location: Leaves from the Marina near Pier 39 in Fisherman's Wharf
Tickets: Find tickets for up to half-off on Goldstar

Hardly Strictly Bluegrass Festival

San Francisco's beloved annual bluegrass festival takes place this October in Golden Gate Park. Enjoy three days of free concerts on various stages. Most performers fall into the bluegrass/folk/Americana genre, but the festival always welcomes a variety of big names and up-and-coming stars.
Learn more: Read more about what to expect at this great outdoor music festival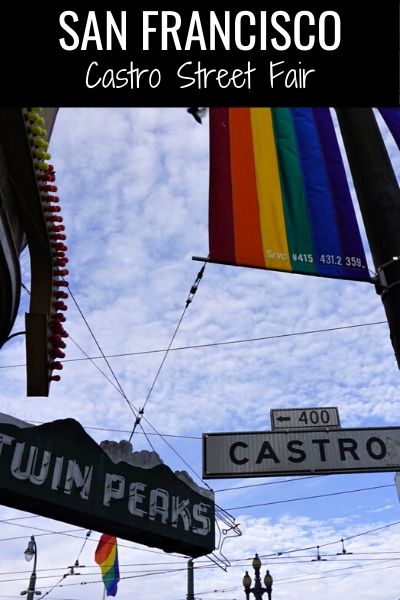 BACK TO TOP