Arab Film Festival
Independent Films About Arab Cultures Around the World
NOTE: Click here to stay up-to-date with what's open and opening soon.
This year's Arab Film Festival in the San Francisco Bay Area will be held from October 11 - 20, 2019. Heading into its 23rd year, it is the largest film festival on this topic in the US.
This event is designed to offer an alternative look into the Arab culture not often seen in mainstream TV, movies, or the news. The films follow stories that show the audience the diversity and complexity of these communities around the world.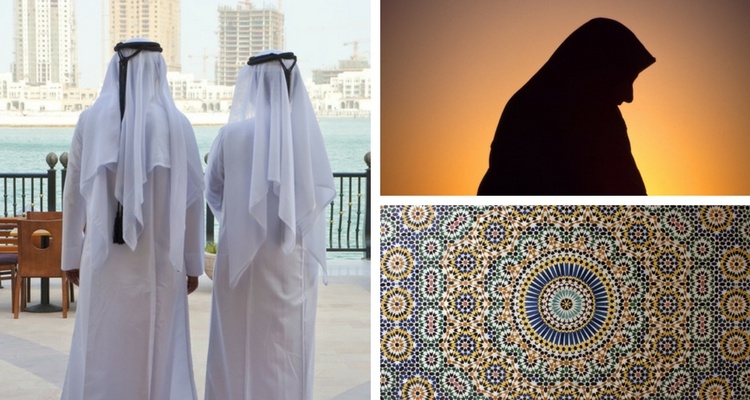 It's the perfect place for Arab filmmakers to tell their stories and help change the way the world views their culture.
Films play in San Francisco, Berkeley, Oakland, and Palo Alto.
Click here for this year's festival schedule.
Tickets
Tickets for the Arab Film Festival are available online before the event or at the door. Tickets start at $12 for adults and $10 for students and seniors.
If you plan to attend several shows, I recommend looking into their festival pass. This gets you into all films.
In addition, you can pick up tickets to special events such as the opening night and the opening night party.
More About the Arab Film Festival
This film festival is one of the most important for the Arab world. It's the largest dedicated festival on this topic and showcases pieces that show what it's really like in the Arab world.
It's designed to inform and educate a large audience on stories that are not otherwise shown. It's also an important festival for independent filmmakers in the Arab world to get their stories to a broader audience.
In addition to the Arab Film Festival in SF, you can also see this festival in other locations such as San Diego and Los Angeles.
Other Top SF Film Festivals
In addition to the popular Arab Film Festival, you will find almost 50 film festivals in SF every year. They range from large events with thousands of attendees to smaller events dedicated to a specific topic. Here are just a few of the most popular options.
SF International Film Festival: This is SF's largest film festival. Each year, they show more than 150 films by independent filmmakers from around the world. The movies are at several different venues all around town. Click here for details on this year's event.
South Asian Film Festival: In the fall, the South Asian Film Festival runs for 4 or 5 days. This event focuses on India, Pakistan, Sri Lanka, Bhutan, and other South Asian countries. The pieces shown cover religion, everyday struggles, and inspiring success stories. Click here to learn more about this event.
Iranian Film Festival: Another popular fall event is the Iranian Film Festival. This event focused on topics related to Iran, its people, and its culture. Every year, you can catch more than 30 films at this event. Click here for more details.
Disclaimer: I receive a small commission from some of the links on this page.
Other Fun Events This Month in SF
Fleet Week: One of the biggest events this month between Fisherman's Wharf and the Marina Green is Fleet Week. It offers a large air show (with the Blue Angels), ship tours, live entertainment, and more. Find out more here.
Italian Heritage Parade: Each October, the Italian Heritage Parade takes Italian American traditions to the streets. It starts in Fisherman's Wharf and winds its way over to North Beach.
Savings Tip: I also recommend checking out the tickets on Goldstar. They offer dozens of tickets at up to 50% off. Tickets range from tours to Fleet Week cruises. Click here to check out their current selection!
Halloween: San Francisco is THE place to celebrate Halloween. Click here for a list of events and activities for Halloween.

Follow SFTourismTips on Facebook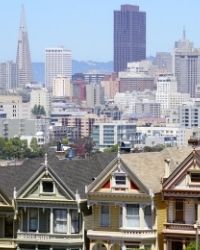 On my Facebook page, you will find more great information about planning your San Francisco vacation.
It includes tips, must see attractions, and other fun details.
Click the link below to check it out. If you enjoy the page, give us a like.

More Fun Events in San Francisco