South Asian Film Festival
Enjoy Films about South Asian Countries in San Francisco
NOTE: On December 6, San Francisco (and a few surrounding counties) will once again be on a stay-at-home order. This will last indefinitely. Click here for more information.
Discover intriguing independent films at the South Asian Film Festival. The 2019 event is from November 7-10. It continues for one day in Palo Alto on November 16.
This festival strives to showcase the diverse cultures within the South Asian countries. Pieces include stories about India, Pakistan, Bangladesh, Sri Lanka, Nepal, Tibet, Bhutan, and Afghanistan.
During the festival, they show a variety of pieces including documentaries, feature films, Bollywood, independent, and classic films.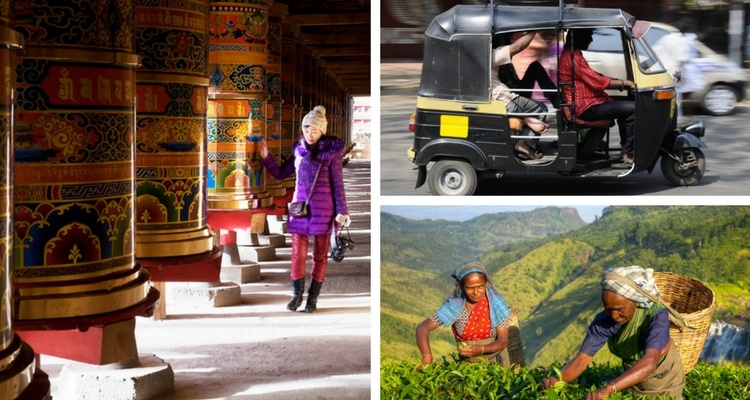 In San Francisco, the films are at both the New People Cinema in Japantown and the Castro Theater in the Castro.
Click here for a full schedule of this year's films.
Tickets
You can either purchase your tickets online in advance or at the door.
Single movie admission prices this year start at $10 per person when you purchase in advance online. They are $13 at the door.
A four-day pass for San Francisco performances start at $125 per person. You can also buy a one-day pass for Palo Alto starting at $38 per person.
Other Top Activities in November
SF International Tea Festival: This November, sample a variety of teas from around the world at the Fort Mason Center. Admission includes a teacup for sampling, and you can purchase all the teas you like as you mingle with the vendors.
Savings Tip: Don't pay full price for tickets to tours, events, and other activities in San Francisco. Visit Goldstar today to find out how you can save up to 50% off!
SF Opera: This November at the SF Opera House, you have the chance to see several SF Opera performances. They include many of the classics such as Carmen, Madame Butterfly, and Don Pasquale. Click here for details.
Cirque du Soleil: Enjoy a performance of Cirque du Soleil this November in San Francisco. Thier fun, high-energy shows are under the Big Top just south of Oracle Park (formerly AT&T Park). Click here for details on this year's show.
Other Top Film Festivals
In addition to the South Asian Film Festival, SF hosts more than 50 other film festivals each year. Here are details on some of the largest.
SF International Film Festival: The SF International Film Festival is the largest film festival in SF. Over the course of about two weeks, you can see up to 150 shows from film makers from around the world. It starts in April and typically ends in early May. Click here for details.
Latino Film Festival: This festival is typically held in the month of September. It features works from and about the Latino culture. Click here for additional details on this year's event.
Ocean Film Festival: Another popular film festival in SF is the Ocean Film Festival. It features works about the struggles with our oceans including everything from overfishing to pollution. It's held around March each year. Click here for details.
Full Schedule: If you are looking for additional film festivals in SF, click here to find a schedule, by month.

Follow SFTourismTips on Facebook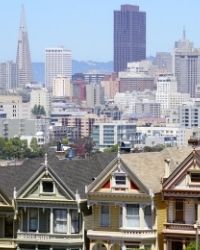 On my Facebook page, you will find more great information about planning your San Francisco vacation.
It includes tips, must see attractions, and other fun details.
Click the link below to check it out. If you enjoy the page, give us a like.

Other Top Things to Do in SF