San Francisco Sunday Streets 2023

San Francisco Sunday Streets is a monthly event where several streets close to car traffic for the afternoon in a different designated district each month. Each event is unique, as the local neighborhood plans out the day's activities. 

Each temporarily car-free zone becomes open to the public for a few hours of live music, free activities, and other outdoor fun. There are also areas for people to walk, bike, run, and dance.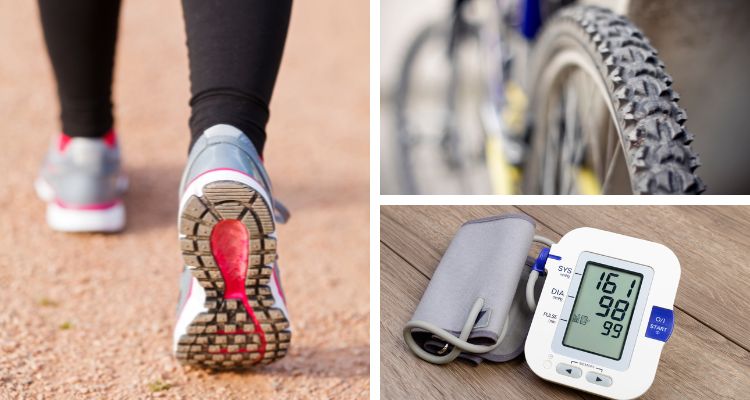 In addition to fostering strong community spirit, these monthly events also raise awareness about living a healthy lifestyle. Throughout each event, you will find a number of free health screenings and guided workouts.
This ongoing festival runs each year from May through October, always on a Sunday from 11 am to 4 pm.
San Francisco Sunday Streets started as a smaller festival in 2008. In their first year, they offered 2 car free Sunday events in San Francisco. Today, they offer six events a year at local districts around SF.

Disclaimer: I receive a small commission from some of the links on this page.

2023 Schedule

This is the schedule for San Francisco Sunday Streets in 2023. All event details are subject to change up until the date of the event. These are the dates and tentative locations. More information will be available in early May.
5/21: Bayview

Location: Southbound lanes of Third Street between 22nd Street and Donner Avenue (With more than 3.5 miles of carless streets, this is one of the longest Sunday Streets routes, and you are encouraged to use your bike or skates!)
Transit Options: Light rail train T; Buses #19, 22, 23, 24, 44, 48, and 54
6/4: Tenderloin

Location: Larkin Street between Fulton and Ellis, Ellis Street between Larkin and Jones, Jones between Ellis and Golden Gate, and Golden Gate Avenue between Jones and Polk

Transit Options: Muni trains K, L, M, and T; Streetcar F; Buses #5, 19, 27, 31, and 38; BART to Civic Center stop
7/30: Valencia

Location: Valencia Street between Duboce and 26th Street, with Activity Hubs between 14th and 16th Streets and 24th and 26th Streets
Transit Options: Muni lines K, L, M, T, and F; Buses #22, 33, 48, 14, and 49; BART to 16th Street or 24th Street stops
9/24: Western Addition

Location: Baker Street between Oak and McAllister, Fulton Street between Baker and Fillmore, and Fillmore Street between Fulton and Geary
Transit Options: Buses #5, 21, 24, 31, and 38
10/15: Excelsior
Location: Mission Street between Avalon and Geneva Avenue, with Activity Hubs at on either end, at Cotter, and at Seneca
Transit Options: Muni lines J, K, and M (these run on San Jose, about 1/2 mile west of Mission); Buses #14, 49, 14R, 8x, 43, 44, 54, and 88 

10/15: Phoenix Day 

This year, Phoenix Day will coincide with the Excelsior District's monthly outing. It will be the main hub for this day of outdoor activities. 
In addition to activities in the Excelsior, you will also find dozens of other community projects and activities throughout San Francisco. 
This year is the third year for Sunday Streets to offer their Phoenix Day activities.
A Little More About Sunday Streets
This important annual event is a program by the nonprofit organization Liveable City. It's also supported by other local organizations including SFMTA, San Francisco Department of Public health, and the City and County of San Francisco.
Mayor Gavin Newsom started the program in 2008 based on another similar and successful program in Bogotá, Colombia. Every year, it draws in around 100,000 people. It's a wonderful program for anyone interested in starting or maintaining a healthy lifestyle. 
It's also a great activity for both locals and visitors.
Other Top Festivals this Summer

Yerba Buena Gardens Festival: Head over to the Yerba Buena Gardens for their annual summer music and entertainment festival. Most performances are free and they offer several shows each week. You will find performances from May until September. Click here for this year's schedule.
Stern Grove Festival: The Stern Grove Festival is every Sunday at 2pm from June to August. All shows are free and performers range from local favorites to international superstars. Click here for this year's line-up.
Outside Lands Music and Food Festival: One of our top annual summer events is Outside Lands. This music and food festival offers three full days of music and fun. Performers include artists such as Kendrick Lamar, Foo Fighters, and Odesza. Find out more here. 
Comments? Questions? Suggestions?
I would love for you to join me in my private Facebook group! 
It's a great place to interact with me and others who know the area well.
You can ask questions, get advice for your upcoming stay, and then share your photos and advice with others when you return home. It's a great community and the fastest way to get answers to those nagging questions about your visit!