San Francisco Oysterfest
Enjoy Oysters & Great Music at Golden Gate Park
NOTE: Click here to stay up-to-date with what's open and opening soon.
Head over to Golden Gate Park on Saturday, July 1, 2017 for this year's San Francisco Oysterfest. This annual event features live music, oysters, and other fabulous cuisine.
It's a great time of year for a festival in the park. It's also the perfect chance to mingle with thousands of other Bay Area residents.
Note: They are taking a hiatius this year and will be back in 2020. Stay tuned for dates and details in the spring of 2020.
The one-day event is held at Sharon Meadow on the eastern side of Golden Gate Park.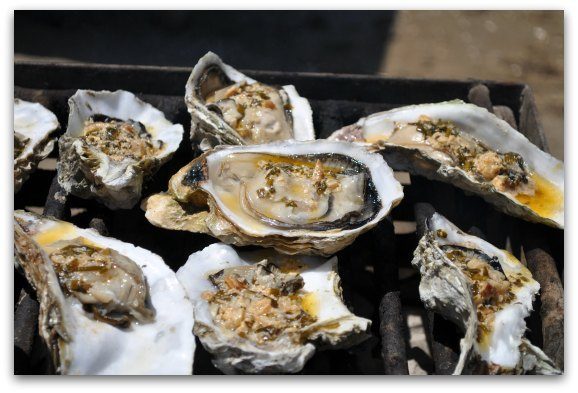 I always enjoy this event as I love both oysters and music. It has a great mix of people and they always draw in some great bands.
It's a popular festival and usually pretty crowded. Make sure to arrive early to grab the best seats possible. The event starts at 11am and lasts until 6pm.
2017 Performers
Passion Pit
Kongos
Sir Sly
The Soft White Sixties
Panic is Perfect
Other Festival Details
Oysters & Food
This festival is one of my favorites as they have an amazing selection of oysters from along the Pacific Coast.
You can also purchase other food from local restaurants. All food is fresh, local, and sustainably farmed.
Beverages
Even though this festival focuses on oysters, they also feature a number of beverages. All day long, you can purchase local beers, wine, and premium spirits.
Tickets
Tickets are on sale now. This festival often sells out, so buy your tickets early.
Tickets for this year's event start at $45 (plus a small service fee).
Tickets do not include oyster, food, or beverage costs.
Click here to buy your tickets to the festival.
Other Top SF Events & Festivals
Click the links below for a full calendar of events by month for San Francisco.
Transit Options to Get to the Festival
It's easy to get to Golden Gate Park from any location throughout the city or the Bay Area. These are some of my recommendations to help you easily get to the San Francisco Oysterfest event.
From San Francisco
Muni Buses: Take the #21 to Stanyan or take the #7, #33, #66, or #71 to Stanyan and Haight. All of these drop you off just a few blocks from Sharon Meadow.


Muni Light Rail: The N Judah is another great option for those coming from downtown, Union Square, Civic Center, or the Lower Haight. Take it to the Stanyan and Carl Street stop and then walk through Golden Gate Park to the festival.
From the North Bay
Golden Gate Transit: Take the 70, 80, or 101 to the Hyde and Grove Street stop. Walk one block south to the Civic Center station. At this stop, grab the N Judah in the underground station and take it to the Stanyan and Carl Street stop. From here, walk down Stanyan Street toward Golden Gate Park and follow the crowds to the San Francisco Oysterfest.
From the South Bay
BART: This is your best bet. Take it to the Civic Center station and transfer over to the N Judah. From this stop, it will take about 20 minutes to arrive at the Stanyan and Carl Street stop.


Caltrain: From Caltrain, hop on the N Judah and take it all the way to the Stanyan and Carl Street stop. It takes about 40 minutes to get from Caltrain to this stop near the festival.
From the East Bay
BART: Take BART to the Embarcadero Street station. Inside this same station transfer to the N Judah Muni Line and take it to the Stanyan and Carl Street stop. It will take about 25 minutes from this stop.
Parking at the Festival
If you decide to drive, keep in mind that parking is very limited in and around Golden Gate Park. Most parking spaces are only valid for 2 hours and they police the parking closely.
If you decide to drive, you will need to look for parking in the surrounding neighborhoods. Due to the volume of people in the park for the festival and other activities, you may have trouble finding a spot.
Once you do, make sure you read the parking sign before leaving your car as some districts still have 2-hour parking in effect on Saturdays.
ADA Parking
ADA Parking is available inside the park on Bowling Green Drive.
Free Shuttle
Another great option is to park at USCF Parnassus. The festival runs a free shuttle to and from their parking garage to ease the burden for those that need to drive.
Other Things to See & Do in Golden Gate Park
If you only plan on staying at the San Francisco Oysterfest for a few hours, you could also enjoy a few other activities that Golden Gate Park has to offer.
California Academy of Sciences: This amazing place is really four museums in one. In one day, you can visit a planetarium, a natural history museum, a four-story rainforest, and an aquarium. It's fun for the entire family and one of the best museums in SF. Click here for more details.
de Young Museum: If you love modern art, then check out the de Young Museum. This museum features works from around the world. They also have some of the best traveling exhibits in the city. Click this link for more information.
Botanical Gardens: The Botanical Gardens is one of my personal favorites. This huge living museum features more than 50,000 plants and flowers from around the world. Due to its size, it is peaceful and the perfect getaway from the chaos of the festival or the city. Click here for pictures and more details for your visit.
Conservatory of Flowers: This is another masterpiece in SF's Golden Gate Park. Set inside a historic building, the Conservatory of Flowers offers you a look at plants and flowers from around the world. It has four temperature controlled areas, so you can see a large variety including orchids, carnivorous plants, and lily pads. Click here to learn more.
All Golden Gate Park Attractions & Activities: In addition to the activities mentioned above, Golden Gate Park has many other things to see and do. Click here to learn more.
Other Events & Activities this Month
Mother's Day Activities: Don't forget your mother this May and make sure to spoil her with a visit to SF. If you don't have time to plan, use this handy Mother's Day Guide to the best activities and events that day in San Francisco.
Concerts & Live Music: There is no shortage of live music in San Francisco. There are usually multiple musical options during this week. Click here for the full schedule of live music this same weekend in SF.
Free Walking Tours: One of the best ways to get to know San Francisco is on these free walking tours offered by the Public Library. Every day, they offer almost a dozen tours from walking around Chinatown to the best of Golden Gate Park. Click here for a list of tours offered each day.
Other Pages You Might Enjoy

Follow SFTourismTips on Facebook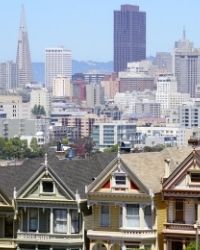 On my Facebook page, you will find more great information about planning your San Francisco vacation.
It includes tips, must see attractions, and other fun details.
Click the link below to check it out. If you enjoy the page, give us a like.