San Francisco Dance Film Festival
Discover the Art of Dance at the 2019 Festival
NOTE: On December 6, San Francisco (and a few surrounding counties) will once again be on a stay-at-home order. This will last indefinitely. Click here for more information.
The 2019 San Francisco Dance Film Festival is set for November 1 - 10. This fun event offers you the chance to enjoy stories about the art of dance, and its many forms and aspects, from all over the world.
Films range from short dance pieces designed specifically for the big screen to documentaries that talk more about its history. You will also see films on what it takes to be a dancer or a choreographer.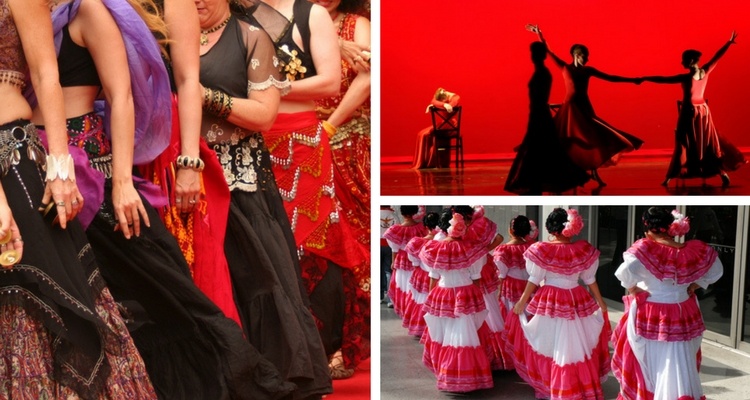 The festival is designed to raise awareness about the art of dance and those who spend their life perfecting their craft. It's also a place for film makers around the Bay Area to showcase their dance related films.
If you love to watch amazing dance performances or want to learn more about this community, then I highly recommend checking out one of this year's films.
Click here for a list of this year's films.
Tickets
You can either purchase your tickets in advance or at the door. Most tickets are around $15 to $20 per person for individual programs (with a small discount for students).
You can also buy a festival pass, which starts around $100 per person, for access to all programs.
All advanced tickets include a small online service fee. When they become available, you will find them at http://www.sfdancefilmfest.org/.
Tips to Get to the Brava Theater
Your best bet to get to the Brava Theater in the Mission District is to take the bus. It is located at 2781 24th Street near the corner of York Street. The buses that drop off within just a few blocks of the theater include the 9, 27, 33, 48, and 90.
You can also take the BART train to the 24th Street stop. After you exit, head east on 24th Street to the corner of York and 24th Streets. It's about 10 blocks away. Make sure to leave a little extra time to check out the gorgeous murals along the way!
Local's Secret: The Mission District has some of the best restaurants in San Francisco. Just to the west of the theater, on 24th Street, you will find a number of great places to eat. Also, make sure you stop by one of the best ice cream shops in the city, Humphry Slocombe, either before or after the San Francisco Dance Film Festival.
Click here for more details on visiting the Mission and finding a great place to eat before or after each film.
More Fun Things to Do in October
Halloween: The biggest celebration of the season is Halloween! This year, you will find dozens of events from 21+ parties to family-friendly festivals. Check them all out here.
International Festival of Short Films: Another top film festival in October is the International Festival of Short Films. It offers mixed-genre films and music videos from all around the world. Find the full schedule here.
Savings Tip: The best way to save on tours, events, and other popular activities in San Francisco is through Goldstar. They offer dozens of event and activity tickets at up to 50% off! Check out their selection today!
San Francisco Wharf Fest: One of the biggest street festivals this fall is the San Francisco Wharf Fest. Located in Fisherman's Wharf, this festival includes live music, arts and crafts booths, a chowder competition, a Segway obstacle course, and other fun family-friendly events. Learn more here.
Other Popular Film Festivals
SF has almost 50 film festivals every year. In addition to the San Francisco Dance Film Festival, you might also enjoy the following options.
SF International: The largest film festival every year in SF is in April or May. It includes more than 150 films over the course of two weeks. Click here for this year's details.
SF Indie: This festival spotlights 80 or so independent, alternative, and subversive films. The event takes place at the Roxie Theater in the Mission. Click here for more details.
All Film Festivals: Interested in more options? Click here for an entire list of film festivals each year in SF.

Follow SFTourismTips on Facebook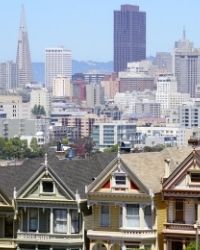 On my Facebook page, you will find more great information about planning your San Francisco vacation.
It includes tips, must see attractions, and other fun details.
Click the link below to check it out. If you enjoy the page, give us a like.

More Fun Activities in San Francisco