Litquake in San Francisco: The Perfect Event for Anyone Who Loves to Read
Litquake in San Francisco is the longest running literary festival in the city. It started in 1999 as a one-day event called Litstock. The name officially changed in 2002, when it started to expand into a full literary festival.

Today, Litquake offers literary enthusiasts the chance to meet with their community, listen to author readings, and participate in workshops. There are also panel discussions, tours, and group readings.
It's become so popular that it now draws both nationally and internationally recognized authors every year.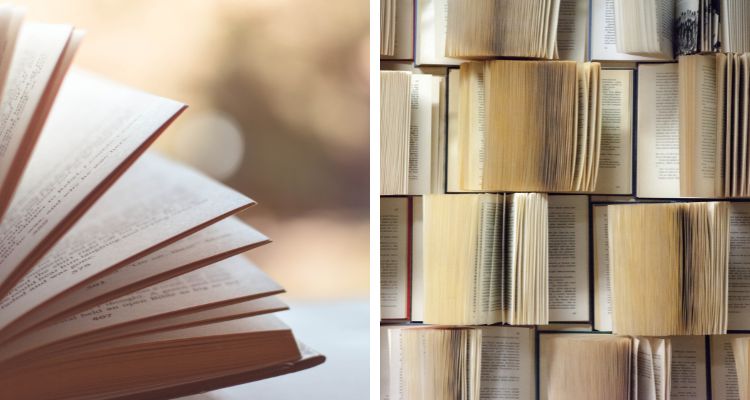 This year's event is from October 7 - 23, 2021. Every day you will find a variety of activities. You will find these events all over the city in churches, book stores, and even popular bars. All events seek to engage and excite the audience.
I love to read, so this is one of my favorite festivals every year. I enjoy the panel discussions and events that include readings on local topics. It's the perfect place to find new authors, meet those you already love, and get to know people that also love to read.

2019 Schedule (TBD for 2021)

Note: These events are from 2019, but will give you an idea on what to expect again in 2021.
Here are some highlights of this year's festival for each day. At the bottom of the list, you will find a link to their website with their entire calendar.
Many events are free and open to the public. You will need to buy a ticket to some of the workshops, book signings, and other large events.

Thursday, October 10
Thursday is the opening night kick off for this event. It celebrates this year's 20th Anniversary. The event is at The Monroe in North Beach (473 Broadway). It lasts from 7pm to 10pm.
Tickets are $35 at the door.
Friday, October 11

8pm: Eureka! California's Best Authors Read by More of the Same
Saturday, October 12

11am: Pursuit of Publishing: It Was the Best of Lines, It Was the Worst of Lines
1:30pm: Words Around the World, Passports to the World
3pm: Speaking Memory, Remarkable Hidden Histories and Stories You Won't Forget
4:15pm: Pursuit of Publishing, The Working Writer
7:30pm: Baby Don't Hurt Me, An Evening with Chris Kattan
Sunday, October 13

12:00pm: Words Around the World, Child Immigrants
2pm: Susan Straight, In the Country of Women
2:30pm: The Art of the Novel
5pm: Tales of the San Francisco Cocophony Society
7pm: Voices of The Androit Journal, An Evening of Poetry & Poets
Monday, October 14
7pm: Let Her Tell It! Black Women Healing Through Writing
7:30pm: Botnik Live! A Reckless Night of Literary Experiment
Tuesday, October 15
7pm: The Invention of Yesterday, 50,000 Years of Human Culture, Conflict and Connection
8pm: AI, Robots and the Future of Humans
Wednesday, October 16

6:30pm: No Human is Illegal, On the Front Lines of the Immigration War
7pm: Between Heaven and Hell, A Very San Francisco Conversation with David Talbot
Thursday, October 17
6pm: on Forgetting, Scientists, Writers and Memory
8pm: Otherworldly, The Best Historical Fiction
Friday, October 18
6pm: Lit by the Lake, A Literary Melange
7pm: Dancing About Architecture, A Night of Music Writers
Saturday, October 19

2pm: Lit Crawl Book Fair
5pm to 9pm: Litcrawl SF in the Mission
Click here for a full list of events by day on the Litquake Website.
Other Fun Events this Month

In addition to Litquake in San Francisco, you will find a number of other fun events this month. Here are just a few of the biggest ones.
Fleet Week: During the first weekend of Litquake in San Francisco, you can also see the Blue Angels perform at Fisherman's Wharf for Fleet Week. This weekend long event not only features the Blue Angels, but also free ship tours, live entertainment along the water, and a full air show. Click here for details.
Halloween: The biggest event this month is Halloween. San Francisco is THE place to be for this year's celebration. You will find everything from 21+ parties to family friendly events. Click here to learn more.
SF Open Studios: Spend the a few hours, the day, or an entire weekend visiting the place where local artists create their masterpieces. SF Open Studios also offers you the chance to meet these artists and buy their unique pieces. Each weekend showcases studios in a different part of the city.