Litquake in San Francisco 2023: The Perfect Event for Anyone Who Loves to Read

by Jill Loeffler  •

Updated: September 26, 2023
Litquake in San Francisco is the longest running literary festival in the city. It started in 1999 as a one-day event called Litstock. The name officially changed in 2002, when it started to expand into a full literary festival.

Today, Litquake offers literary enthusiasts the chance to meet with their community, listen to author readings, and participate in workshops. There are also panel discussions, tours, and group readings.
It's become so popular that it now draws both nationally and internationally recognized authors every year.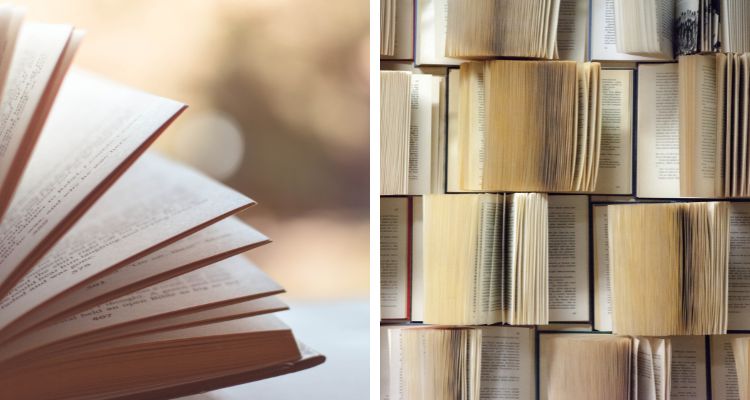 This year's event is from October 5 - 21, 2023. Every day you will find a variety of activities. You will find these events all over the city in churches, book stores, and even popular bars. All events seek to engage and excite the audience.
Below, I've highlighted some of the top events.
I love to read, so this is one of my favorite festivals every year. I enjoy the panel discussions and events that include readings on local topics. It's the perfect place to find new authors, meet those you already love, and get to know people that also love to read.

Disclaimer: I receive a small commission from some of the links on this page.

2023 Schedule

Here are some highlights of this year's festival for each day. At the bottom of the list, you will find a link to their website with their entire calendar.

Many events are free and open to the public. You will need to buy a ticket to some of the workshops, book signings, and other large events.

Thursday, October 5: Opening Night Event
Thursday is the opening night kick off for this event. This year they are hosting their opening night party at the University Club at 800 Powell Street. 
The event runs from 7 pm to 10 pm and includes three hours of book related activities including food, drink, live music and more!
There will be authors in attendance, other members from the literary scenes, and hundreds of other book lovers! 
The cost is $40 in advance and $45 at the door. 
Friday, October 6

10:15 am: Kidquake, Lower Elementary
7 pm: Open Throat, Henry Hoke with Tony Bravo
7 pm: Sheena Patel Is a Fan
Saturday, October 7

10 am: Read for Filth, A 24-Hour Celebration of Banned Books
11 am: The Right to Read
5 pm: Death on Lake Zurich, Introducing Swiss Crime Novelist Seraina Kobler
5:30 pm: Carmen Boullosa: The Book of Eve
7 pm: Foglifter Fall Issue Launch
Sunday, October 8

1 pm: A World Outside the Window, Writing Nature in a Time of Crisis
3 pm: Learning Toward Light, A Reading of Poets Who Tend the Earth
7 pm: AI and the Future of Literature
Tuesday, October 10
5 pm: So Many People, Mariana - A Happy Hour Reading with Magdalena Edwards
6 pm: Blackouts, Justin Torres & Jonathan Escoffery
7 pm: Tell the Rest, Lucy Jane Bledsoe with Julia Scheeres
Wednesday, October 11

6 pm: Hello Ireland! Reading from Irish Writers
7 pm: Susanna Hoffs, This Bird Has Flown
Thursday, October 12
7 pm: Nancy Jooyoun Kim, What We Kept to Ourselves
7:30 pm: Poetry World Series, Litquake Edition
8 pm: You're Going to Die, A Little to My Grief
Friday, October 13
7 pm: You Can't Write That
8 pm: Family Meal, Bryan Washington with Tracy Thomas
8 pm: Porchlight Storytelling, Tricks Up My Sleeve
Saturday, October 14

12 pm: Litquake Out Loud, Sistahs Taking Root Among the Stars
12 pm: Picturing Lives, New Graphic Memoirs
1:45 pm: Litquake Out Loud, Jenny Qi
3:30 pm: Litquake Out Loud, Madeleine Cravens
8 pm: Bay Area Pun-Off, Litquake Edition
8 pm: Selected Shorts, Litquake Edition
Sunday, October 15
12 pm: Litquake Out Loud, Full Circle with Giovanna Lomanto
12 pm: Beyond Combat Narratives, The New Wave of Military Writing
1:45 pm: Litquake Out Loud, Black Freighter Press
3 pm: Jollof Rice and Other Revolutions with Omolola Ijeoma Ogunyemi
3:30 pm: Litquake Out Loud, El Martillo Press
7 pm: Make 'Em Laugh, The Art of Writing Literary History
7 pm: Queens Read Celebrity Autobiographies
Monday, October 16
7 pm: We Love SF, Stories About Why We Still Love San Francisco
Tuesday, October 17
5:30 pm: Cleve Jones, When We Rise, My Life in the Movement
7 pm: Moby Dyke, Krista Burton with Beth Lisick
7 pm: Conclusions, Freeman's Final Issue
8 pm: California's Environmental Future
Wednesday, October 18
5:30 pm: We Are the Land, William J. Bauer Jr. and Native California History
7 pm: The World According to Joan Didion
7:30 pm: A Noir Soiree with Jonathan Lethem
Thursday, October 19
7 pm: That's My Word, Bay Area Rappers Write Their Life Stories
7 pm: Vulgarian Rhapsody, Alvin Orloff and Friends
Friday, October 20
3 pm: Listen to Your Elders, Litquake's Elder Project Showcase
7 pm: An Evening with McSweeney's and special guide Tim Heidecker
7:30 pm: Grace Notes, Poetry at Grace Cathedral
Saturday, October 21
Click here for a full list of events by day on the Litquake Website.
Other Fun Events this Month

In addition to Litquake in San Francisco, you will find a number of other fun events this month. Here are just a few of the biggest ones.
Fleet Week: During the first weekend of Litquake in San Francisco, you can also see the Blue Angels perform at Fisherman's Wharf for Fleet Week. This weekend long event not only features the Blue Angels, but also free ship tours, live entertainment along the water, and a full air show. Click here for details.
Halloween: The biggest event this month is Halloween. San Francisco is THE place to be for this year's celebration. You will find everything from 21+ parties to family friendly events. Click here to learn more.
SF Open Studios: Spend the a few hours, the day, or an entire weekend visiting the place where local artists create their masterpieces. SF Open Studios also offers you the chance to meet these artists and buy their unique pieces. Each weekend showcases studios in a different part of the city.

Comments? Questions? Suggestions?
I would love for you to join me in my private Facebook group! 
It's a great place to interact with me and others who know the area well.
You can ask questions, get advice for your upcoming stay, and then share your photos and advice with others when you return home. It's a great community and the fastest way to get answers to those nagging questions about your visit!