Litquake in San Francisco 2022: The Perfect Event for Anyone Who Loves to Read
Litquake in San Francisco is the longest running literary festival in the city. It started in 1999 as a one-day event called Litstock. The name officially changed in 2002, when it started to expand into a full literary festival.

Today, Litquake offers literary enthusiasts the chance to meet with their community, listen to author readings, and participate in workshops. There are also panel discussions, tours, and group readings.
It's become so popular that it now draws both nationally and internationally recognized authors every year.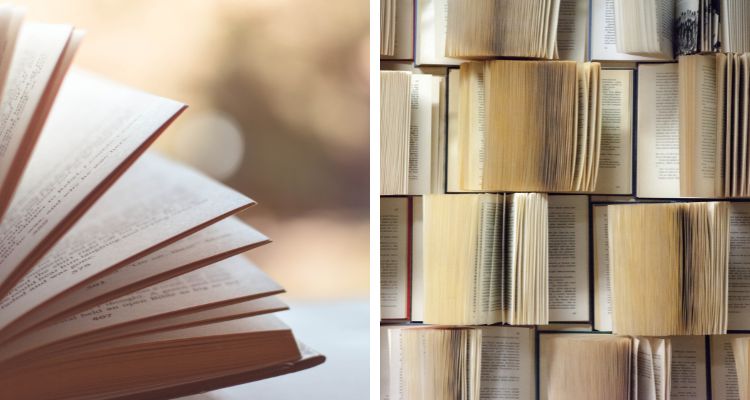 This year's event is from October 6 - 22, 2022. Every day you will find a variety of activities. You will find these events all over the city in churches, book stores, and even popular bars. All events seek to engage and excite the audience.
Below, I've highlighted some of the top events.
I love to read, so this is one of my favorite festivals every year. I enjoy the panel discussions and events that include readings on local topics. It's the perfect place to find new authors, meet those you already love, and get to know people that also love to read.

2021 Schedule (TBD for 2022)

Here are some highlights of this year's festival for each day. At the bottom of the list, you will find a link to their website with their entire calendar.

Many events are free and open to the public. You will need to buy a ticket to some of the workshops, book signings, and other large events.

Thursday, October 7
Thursday is the opening night kick off for this event. The event is at Saint Joseph's Arts Foundation at 1402 Howard Street. It lasts from 6 pm to 8 pm.
Tickets are $50 at the door.
Friday, October 8

7pm: Word/Jazz at Local Edition, 691 Market St
Saturday, October 9

11:30 am: World (Re)Building: The Art of the Novel
1:15 pm: Distilling Emotion, The Art of the Short Story
3 pm: Blood is Thicker Thank Ink, Memoir Panel
8 pm: Grace Notes, Poetry at Grace Cathedral
Sunday, October 10

11:30 am: Into the Shitstorm: Debut Authors Dish on the Weirdest Pub Season Ever
1:15 pm: The ABCs of Literary Journals
3 pm: The Pros and Cons of MFAs
Tuesday, October 12
7 pm: Straight, No Chaser, Writers at the Bar
7 pm: Alternative Histories
Wednesday, October 13

7 pm: The Tarnishes Side of the Golden Gate, New Novels
Friday, October 15
8 pm: Porchlight Storytelling, Out of the Fog?
Saturday, October 16

12 pm: The Revolution Poeticized
1:15 pm: The Hydra, A Series for Black and Brown Experimental, Flash, Sci-fi, and Horror Writers and the People Who Love Them
2:30 pm: Three Voices, Three Worlds
3:45 pm: Naming Our Ancestors, A Reading
Click here for a full list of events by day on the Litquake Website.
Other Fun Events this Month

In addition to Litquake in San Francisco, you will find a number of other fun events this month. Here are just a few of the biggest ones.
Fleet Week: During the first weekend of Litquake in San Francisco, you can also see the Blue Angels perform at Fisherman's Wharf for Fleet Week. This weekend long event not only features the Blue Angels, but also free ship tours, live entertainment along the water, and a full air show. Click here for details.
Halloween: The biggest event this month is Halloween. San Francisco is THE place to be for this year's celebration. You will find everything from 21+ parties to family friendly events. Click here to learn more.
SF Open Studios: Spend the a few hours, the day, or an entire weekend visiting the place where local artists create their masterpieces. SF Open Studios also offers you the chance to meet these artists and buy their unique pieces. Each weekend showcases studios in a different part of the city.