Litquake in San Francisco
The Perfect Event for Anyone Who Loves to Read
Litquake in San Francisco is the longest running literary festival in the city. It started in 1999 as a one-day event called Litstock. The name officially changed in 2002, when it started to expand into a full literary festival.
Today, Litquake offers literary enthusiasts the chance to meet with their community, listen to author readings, and participate in workshops. There are also panel discussions, tours, and group readings.
It's become so popular that it now draws both nationally and internationally recognized authors every year.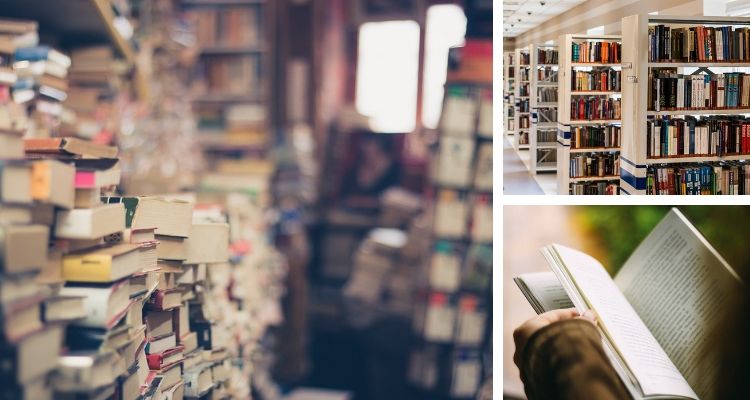 This year's event is from October 11 - 20, 2018. Every day you will find a variety of activities. You will find these events all over the city in churches, book stores, and even popular bars. All events seek to engage and excite the audience.
I love to read, so this is one of my favorite festivals every year. I enjoy the panel discussions and events that include readings on local topics. It's the perfect place to find new authors, meet those you already love, and get to know people that also love to read.
2018 Schedule (TBD)
Below you will find highlights from 2017. I'll update these once the 2018 schedule is announced.
At the bottom of the list, you will find a link to their website with their entire calendar.
Many events are free and open to the public. You will need to buy a ticket to some of the workshops, book signings, and other large events.
Friday, October 6
Friday is the opening night kick off for this event. It celebrates this year's 18th Anniversary. The event is at Cafe du Nord at 2174 Market Street. It lasts from 7pm to 10pm.
Tickets are $20 at the door.
Saturday, October 7
2:30pm: Art of the Short Story
7:15pm: Literary Death Match, Litquake Edition
8pm: Raw and Savvy, Chris Kraus and the Life of Kathy Acker
Sunday, October 8
1pm: Catching the First Big Break
4pm: How to Be a Media Slut (In a Good Way)
7pm: Pounded in the Ear, An Erotic Tribute to Dr. Chuck Tingle
Monday, October 9
6pm: Changing Our Minds, Psychadelics and the Pursuit of Happiness
7pm: Lane 1974, A Life Off the Grid
8pm: Heroes, A Night of Stories with Porchlight
Tuesday, October 10
6pm: Fifty Years of One Hundres Years of Solitude
7pm: Nakes on the Page, Six Memoirists Bare It All
7pm: Black Against Empire, The History and Politics of the Black Panther Party
Wednesday, October 11
12:30pm: Literary Lunch, The World of Elena Ferrante
7pm: The Revolution Starts at Home, Social Activism for the Next Generation
7pm: M is for Marriage (and Mayhem)
Thursday, October 12
6:30pm: Gotta Get Outta Here, Why We Love Science Fiction and Fantasy
7pm: A Night with Best American Essays
8pm: Parsing the President, Experts Discuss the Behavior of Donald J. Trump
Friday, October 13
6pm: The European Refugee Crisis, Havarie and the Art of Slow Cinema
7pm: SF Stories, When You Love a City, But It Doesn't Love You Back
7pm: She Persisted, Readings by Women Who Refuse to Sit Down
Saturday, October 14
3pm: Kidquake, Gene Luen Yang, Reading Without Walls
5pm: Lit Crawl
Click here for a full list of events by day on the Litquake Website.
For some of the links on this page, I receive a small commission when you purchase. You don't pay more when you buy through me and it gives me the chance to offer you all this great content for free!
Other Fun Events this Month
In addition to Litquake in San Francisco, you will find a number of other fun events this month. Here are just a few of the biggest ones.
Fleet Week: During the first weekend of Litquake in San Francisco, you can also see the Blue Angels perform at Fisherman's Wharf for Fleet Week. This weekend long event not only features the Blue Angels, but also free ship tours, live entertainment along the water, and a full air show. Click here for details.
Halloween: The biggest event this month is Halloween. San Francisco is THE place to be for this year's celebration. You will find everything from 21+ parties to family friendly events. Click here to learn more.
Savings Tip: One of the best ways to save on your visit to San Francisco is to check out the tickets available on Goldstar. They offer tickets to tours, events, and other popular activities at up to 50% off. Click here to check out their current selection.
SF Open Studios: Spend the a few hours, the day, or an entire weekend visiting the place where local artists create their masterpieces. SF Open Studios also offers you the chance to meet these artists and buy their unique pieces. Each weekend showcases studios in a different part of the city. Click here for this year's schedule.
More Great Pages