Litquake in San Francisco 2022: The Perfect Event for Anyone Who Loves to Read

by Jill Loeffler  •

Updated: September 7, 2022
Litquake in San Francisco is the longest running literary festival in the city. It started in 1999 as a one-day event called Litstock. The name officially changed in 2002, when it started to expand into a full literary festival.

Today, Litquake offers literary enthusiasts the chance to meet with their community, listen to author readings, and participate in workshops. There are also panel discussions, tours, and group readings.
It's become so popular that it now draws both nationally and internationally recognized authors every year.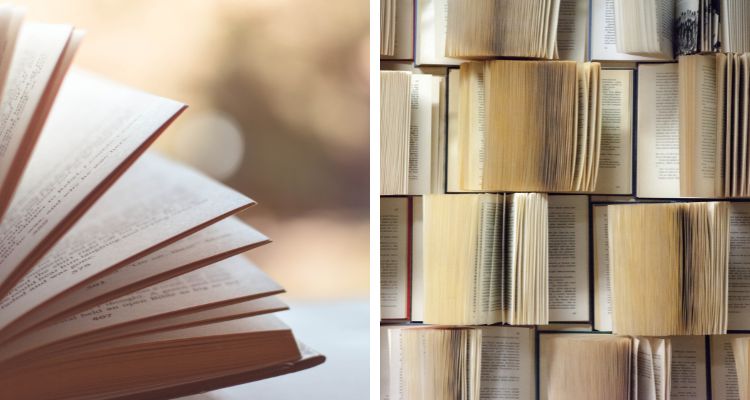 This year's event is from October 6 - 22, 2022. Every day you will find a variety of activities. You will find these events all over the city in churches, book stores, and even popular bars. All events seek to engage and excite the audience.
Below, I've highlighted some of the top events.
I love to read, so this is one of my favorite festivals every year. I enjoy the panel discussions and events that include readings on local topics. It's the perfect place to find new authors, meet those you already love, and get to know people that also love to read.

Disclaimer: I receive a small commission from some of the links on this page.

2022 Schedule

Here are some highlights of this year's festival for each day. At the bottom of the list, you will find a link to their website with their entire calendar.

Many events are free and open to the public. You will need to buy a ticket to some of the workshops, book signings, and other large events.

Thursday, October 6: Opening Night Event
Thursday is the opening night kick off for this event. This year they are hosting a Literary Night Market for the first time. 
The event will include three hours of book related activities including food, drink, and books. It will be held indoors at The Dairy, which is right next to the new Tunnel Top Park. 
There will be authors in attendance, other members from the literary scenes, and hundreds of other book lovers! 
The cost is $25 in advance and $30 at the door. 
Friday, October 7

11 am: Kidquake, Lower Elementary at the Children's Garden at Yerba Buena Gardens
5 pm: BART Lines, Short Fiction Content Winners at the Glen Park BART Station
7 pm: On the Rooftop, A Jazzy Evening with Margaret Wilkerson Sexton 
8 pm: Porchlight Storytelling, Checking Out - Stories about getting out of town, splitting the scene, and shoving off at the Verdi Club
Saturday, October 8

11:00: Start Small and Dream Big - Building Your Own Small Press
12:45 pm: Place as Portal to Prose
2:30 pm: Debut Authors, On the Cutting Edge
4 pm: We Are So Much Water, Afro-Latina Writers on Writing Across Forms
7 pm: How to Read Now, Elaine Castrillo with Jamil Jan Kochai
Sunday, October 9

11 am: The Craft of Poetry (Three Ways)
12:45 pm: The Remarkable Upside of Writing Communities
2:30 pm: Less is More, The Continued Vitality of the Short Story Collection
4 pm: The Art of the Novel
6 pm: Paragraphs on Ice, Andrew Sean Greer and Daniel Handler
Tuesday, October 11
12:30 pm: Poetic Tuesday at the Yerba Buena Gardens Festival
6 pm: Misanthropic Moralist, Vladimir Sorokin in Conversation with Max Lawton
6 pm: Who Killed Jane Stanford? A Gilded Age Tale of Murder
7 pm: The History of Ha-Ha, Decades of Bay Area Comedy
7pm: The Art of Eating, The Life of M.F.K. Fisher
Wednesday, October 12

6:30 pm When They Tell You T0 Be Good, A Conversation with Prince Shakur
7:30: Nein, Nein, Nein!, Jerry Stahl in Conversation with Beth Lisick
Thursday, October 13
6 pm: Comrade Sisters, Women of the Black Panther Party
7:30 pm: Family Album, Gabriela Aleman with Achy Obejas
Friday, October 14
6 pm: Welcome to the Mothership, a Night of Sci-Fi
8:30 pm: Litquake Presents, Word/Jazz
Saturday, October 15

12 pm: Simultaneities and Lyric Chemisms, Adengo Soffici and Italian Futurism
12 pm: Litquake Out Loud
1:15 pm: Black Freighter Press: When We Exhale
2 pm: Girls Who Green the World, A Conversation with Diana Kapp
2:30 pm: Litquake Out Loud, Kevin Madrigal Galindo
3 pm: Veronica Raimo, The Girl at the Door
7 pm: Because Our Fathers Lied, Craig McNamara with David Talbot
Sunday, October 16
12 pm: The Place That Place, Nandita Danesh with Anita Felicelli
1 pm: Becoming Story, A Natural Journey with Greg Sarris
1:30 pm: Days Come and Go, Hemley Boum with John McMurtrie
2:30 pm: Litquake Out Loud, Shamelessly Spirit-Driven, Nature-Loving Unstoppable Hula Hoopers
4 pm: How to Stand Up to a Dictator, Maria Ressa and the Fight for Our Future
7 pm: Welcome to Enlightenment, Presented by the Writers of Page Street
Tuesday, October 18
7 pm: Back Pocket Media Presents: How To Change The Weather
7 pm: John Steinbeck "In the Souls of the People" Award: Jacqueline Woodson
7 pm: Pig Hunt: Screening and Conversation
7:30: Innovators: Groundbreaking Bay Area Women
Wednesday, October 19
6:30 pm: Literary Death Match: Litquake Edition
7:30 pm: Generation Women: Litquake Edition
Thursday, October 20
6 pm: Interior Chinatown: Charles Yu in Conversation with Bonnie Tsui
7 pm: Army of Lovers: K.M. Soehnlein with Jesse Ataide
7:30 pm: Best American Poetry & ZYZZYVA
Friday, October 21
7 pm: Foglifter Press
7:30 pm: The Only Truth is Music: Readings from Music Writers
Saturday, October 22
2 pm: Unforgetting: Roberto Lovato and Vanessa Hua in Conversation
Click here for a full list of events by day on the Litquake Website.
Other Fun Events this Month

In addition to Litquake in San Francisco, you will find a number of other fun events this month. Here are just a few of the biggest ones.
Fleet Week: During the first weekend of Litquake in San Francisco, you can also see the Blue Angels perform at Fisherman's Wharf for Fleet Week. This weekend long event not only features the Blue Angels, but also free ship tours, live entertainment along the water, and a full air show. Click here for details.
Halloween: The biggest event this month is Halloween. San Francisco is THE place to be for this year's celebration. You will find everything from 21+ parties to family friendly events. Click here to learn more.
SF Open Studios: Spend the a few hours, the day, or an entire weekend visiting the place where local artists create their masterpieces. SF Open Studios also offers you the chance to meet these artists and buy their unique pieces. Each weekend showcases studios in a different part of the city.

Comments? Questions? Suggestions?
I would love for you join me in my private Facebook group! 
It's a great place to interact with me and others that know the area well.
You can ask questions, get advice for your upcoming stay, and then share your photos and advice with others when you return home. It's a great community and the fastest way to get answers to those nagging questions about your visit!