Japan Film Festival of San Francisco 2021

The Japan Film Festival of San Francisco usually starts at the end of September and continues into the second week of October (exact dates are still TBD). For ten days, you get the chance to see dozens of movies focused on Japan and the Japanese community. The exact dates will be updated as they are announced.

All performances are at the New People Cinema in Japantown. This is an intimate cinema that seats 143 people in the basement of the New People building at 1746 Post Street. 
When this film festival started a few years ago, it was so popular it became an event people look forward to every year. It is now part of the larger J-Pop Summit Festival, a Japanese cultural fair that includes gourmet food, free live performances, and many other activities.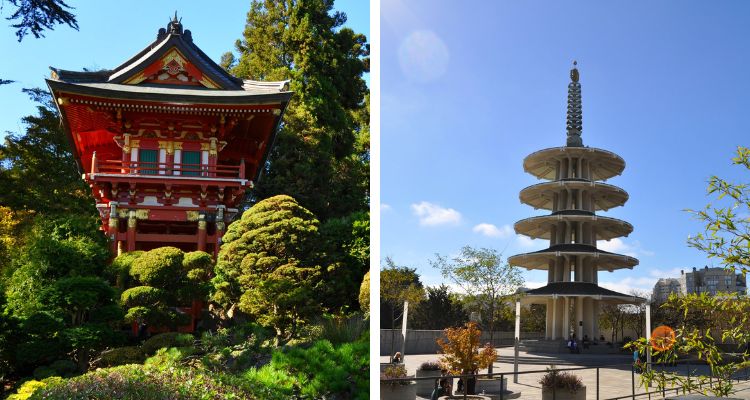 All shows are in Japanese with English subtitles.
Find a full schedule of films for this year's festival on their site.

Disclaimer: I receive a small commission from some of the links on this page.

Other Festival Details

New People Cinema Theater

The theater is in Japantown at 1746 Post Street. It's across the street from the Japan Center Mall.
You can easily get here by taking one of these buses: 2, 3, 22, 31 and 38. 
You will find parking in the Japan Center Garage. Enter on Post Street. You will find additional parking on Fillmore near Post Street at the Sundance Kabuki Theater garage. You enter this one from Fillmore Street.

Tickets

All tickets are available online through their website. Most cost around $15 each with a small $1.60 service charge. This is the only way to purchase them before the festival begins.
They will also offer first come, first served tickets at the door during the festival. In addition, they will have a limited number of last minute tickets for sale at the door shortly before each film.
Click here to order them online in advance.

Guest Speakers and Participants

One of the reasons the Japan Film Festival of San Francisco is so beloved is that there are many special guests each year. You can hear them speak about their careers, ideas, and possibly new projects they are working on before anyone else. Some of the speakers in the past include:
Kaori Momoi: This Academy Award of Japan winning actress has appeared in more than 60 films through her career. One of her most famous roles was in the Akira Kurosawa's amazing Kagemusha. Proving that she is internationally respected and admired, she also starred in Memories of a Geisha.
However, being known as a famous actress was not enough for her as she made her directorial debut in 2006 with Faces of a Fig Tree. This movie was included in 11 international film festivals and won 5 awards. In 2008 the emperor of Japan awarded her with the Medal with Purple Ribbon, which is Japan's medal of honor for those that have contributed to the arts. It is one of the highest honors anyone in Japan can achieve.
Masato Harada: Making his directorial debut in 1979 with Goodbye Flickmania, this imaginative and innovative director has continued to influence other directors, not only in Japan, but around the world. Some of his hits include Gundhead and Painted Desert, which are both sci-fi classics.
Being that he had also lived and worked in Europe, he had a vision that was different from many directors who had their who career in only Japan. So, because of that, he brought a different perspective and feeling to his films. This allowed others to expand on their own styles and be more free with their own movies. He was awarded the New York Asian Film Festival's Star Asia Lifetime Achievement Award in 2018.
Yui Kiyohara: One of the newer directors on the scene, Yui Kiyohara has started her career with an incredible first film, Our House. This movie was a graduation project as she was finishing her master's program at the Tokyo University. Being that it was so impressive, this film won her the Grand Prix at the 2017 PFF Award. It also was included in the Berlin and Hong Kong International Film Festivals and the MoMA and Lincoln Center's highly respected New Directors/New Films competition. She is definitely one of the best up and coming directors on the scene and someone to watch as she continues her career.
Places to Stay Nearby

You will find three great places close to the Japan Film Festival of San Francisco. Two are right in Japantown and one is just a few blocks away.
Hotel Tomo: 3-star with clean and spacious rooms, prices start at around $275 a night this time of year, 1800 Sutter Street
Hotel Kabuki: 3.5-star hotel that is a little more affordable, it's also clean and cozy, rooms start at just under $200 a night this time of year, 1625 Post
Queen Anne Hotel: 3-star that is about two blocks away, it's a cute historic place with a lot of character, rooms start at around $190 a night this time of year, 1590 Sutter
Before you book, make sure you also check out the great deals on TripAdvisor. They offer hotel specials for places all around SF. You might be able to get a discount on your room or freebies such as free parking or wifi. Check out their current deals today!

Best Places to Grab a Bite to Eat

You will find a number of great eats near the Japan Film Festival of San Francico. There are some amazing Japanese places inside the western half of the Japan Center Mall. There is an area on the first floor called Restaurant Row and you will find several great places there (one of my favs is Kushi Tsuru).
If you want something other than Japanese food, then head around the corner to Fillmore Street. There is a wide variety of options here from pizza to Indian food. These are some places to try.
Roam Artisan Burgers at 1923 Fillmore Street, $$
Dino's Pizza at 2101 Fillmore, $$

Thai Stick at 2001 Fillmore, $$
Dosa Indian Restaurant at 1700 Fillmore, $$$
More J-Pop Summit Events

The J-Pop Summit coincides with the opening weekend of the Japan Film Festival of San Francisco. During this two day event, you can sample traditional Japanese cuisines, watch free performances at the Peace Plaza, and join in on several fun contests and activities.
Other Places to Stay
Here are some other places to stay around San Francisco if you want to enjoy other events and see the sights.
More Events This Month

Theater: Every month in San Francisco, you will find a number of theater productions. During this time, you will find everything from small shows to large Broadway hits. Click here for a list of productions this month in SF.
Festivals: This month is also a wonderful month to check out SF's festivals. Top festivals this month offer free live music, gourmet goodies and the chance to pick up a variety of hand-made crafts and art work. Click here for a list of this month's festivals.
SF Giants Baseball: The SF Giants are also in action all month long. They play to opponents such as the Oakland Athletics, the Arizona Diamondbacks, and the LA Dodgers. Click here for this month's schedule.

Other Top Summer Activities

SF Bay Cruises: One of my favorite things to do during the summer is take an SF Bay cruise. It's a fun way to spend a few hours even if you've been on one before. They are easy, relaxing, and a great way to get to know SF even better! Click here for my five favorites.
Union Square Live: Two to three times a week in the summer, you can also catch free performances and activities in Union Square. You can learn how to salsa dance. You can catch live music by local artists. You can also enjoy some family-friendly shows. Click here for the full schedule.
Free Walking Tours: Another way I love to learn more about SF is on these free walking tours around the city. Offered by the Public Library, their volunteers take you to top attractions and hidden gems, so you can learn more about them. Click here for a list of walks by day.