Asian Heritage Street Celebration
A Free Cultural Festival in San Francisco's Civic Center Plaza
NOTE: Click here to stay up-to-date with what's open and opening soon.
The 14th annual Asian Heritage Street Celebration is on Saturday, May 6, 2018. It is free to all attendees.
The event offers unique arts and crafts from around the world, two stages of entertainment, and a dedicated children's area. You can also enjoy speciality foods and get in the mood by wearing your traditional cultural attire.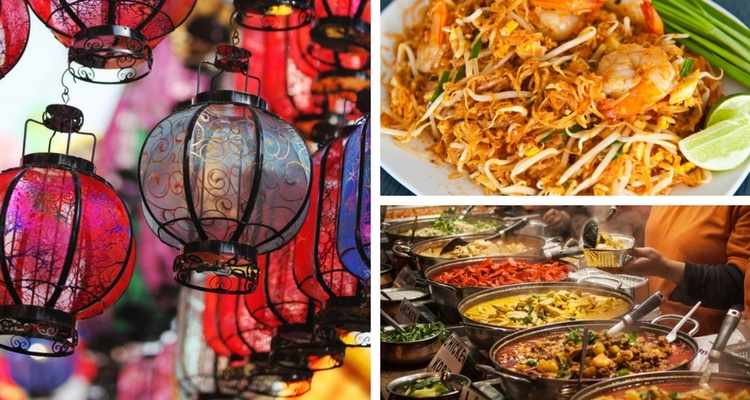 All activities are between 11am and 4pm.
Disclaimer: I receive a small commission from some of the links on this page.
More Event Details
In addition to food, this event features live performances, a Healthy Living Pavilion, and arts and crafts. You will also find children's activities, a fund-raising raffle, and much, much more.
Live Entertainment
This year's Asian Heritage Street Celebration offers two stages of entertainment. Performers range from live music to comedians. The acts start around 11am and finish around 5pm.
The main stage is on Polk Street. You will find the second stage at McAllister Street.
Arts & Crafts
The World Market at the festival features unique Asian-themed arts and crafts. You will find everything from jewelry and fabric hand bags to Asian-inspired clothing. You will also find items to spruce up your home.
More than 25 vendors plan to showcase their goods this year.
Foodie Heaven
Food vendors for this year's event offer everything from Pan-Asian delicacies to the best gourmet goodies the Bay Area has to offer. Some of the vendors that typically attend each year:
Saigon BBQ
Thai Kebob BBQ
Delicious Kettle Corn
Hawaii BB
Sun Tropics Inc.
Jane's Fresh Icy Boba
Dolce Sours
Sataysfied Catering
Ehrgood Corn
Manna Cater
Jade Chocolates
Rama Foods International
Healthy Living Pavilion
For the fourth year in a row, the Asian Heritage Street Celebration will feature an area dedicated to healthy living. Many booths will offer free and low cost health screenings as well as tips to stay healthy for a lifetime.
This area will be on Larkin Street between Fulton and McAllister (right in front of City Hall).
Children's Area
Head over to the Children's area to help your kids learn more about the different cultures and communities around Asia. This area will be full of activities such as crafts, games and educational sessions on the history and culture of Asian countries.
You will also find face painting, rock climbing and a huge inflatable slide. Again this year, the Children's Area will include a passport so kids can track their progress from activity to activity throughout the day.
Faces of Asia Cultural Procession
The 14th Annual Asian Heritage Street Celebration features a Faces of Asia Cultural Procession starting at 11am. Prizes and trophies will be awarded for the following categories:
Largest Contingent
Most Colorful Contingent
Most Spirited Contingent
Best Musical Contingent
Monk's Blessing
Every year the Asian Heritage Street Celebration begins with a Monk's Blessing. This year's 30-minute blessing starts at 10:30am on the Civic Center Stage on Polk Street.
Places to Stay Nearby
The best place to stay if you are coming into SF for this event is in or near Union Square. This centrally located area is a 10 minute bus ride from the Asian Heritage Street Celebration.
It houses dozens of hotels that range from the five-star Four Seasons to the budget friendly Mosser Hotel. Click here for a list of my favorite hotels in Union Square.
Savings Tip: Do you want to find a deal on your hotel room? If so, then check out these special offers on TripAdvisor.com. You will find discounts on everything from parking to a percent off your room each night. Click here for more details.
Other Events This Month
Yerba Buena Gardens Festival: This ongoing event offers many free live performances of music, dance, theater, and more, from May through October. Catch some of the first shows this month! Click here to learn more.
SF Symphony: The SF Symphony presents a number of excellent performances this month at Davies Symphony Hall. Click here for the full SF Symphony calendar including ticketing information.
Half-Off Tickets on Goldstar: Another way to find some great events this weekend is to check out the amazing list of tickets, up to half-off, on Goldstar. You will find tickets for the theater, tours and other events throughout San Francisco and the Bay Area. Click here to see their current selection of tickets.
Tips to Get to the Festival by Public Transit
Within SF
BART: Take the train to the Civic Center Station, which drops you about two blocks from the Civic Center and the main stage for the festival


MUNI Light Rail: Lines K, L, M, N and T all stop at the Civic Center Station also. You can take any of these and walk just two blocks to the festival.


F Streetcar: This also stops just a few blocks from the festival.


Buses: Several buses drop you close to the festival too including the #5, #6, #9, #19, #21 & #71.
From the East Bay
The best way to get to the festival from the East Bay is to take BART. Ride the train all the way to the Civic Center Station. Head west toward the Civic Center Plaza to find the heart of the festival.
From the South Bay
BART is also the best option from the south bay. Take it to the Civic Center Station and walk west toward City Hall and the Civic Center Plaza.
From the North Bay
Many of the buses from the North Bay stop just a block from the Asian Heritage Street Celebration. I recommend taking the 70, 80 or the 101. Get off the bus at the McAllister and Hyde Street stop. Walk one block back to the festival on Larkin Street.

Follow SFTourismTips on Facebook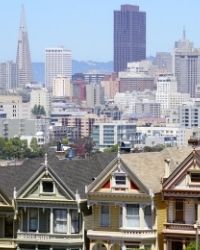 On my Facebook page, you will find more great information about planning your San Francisco vacation.
It includes tips, must see attractions, and other fun details.
Click the link below to check it out. If you enjoy the page, give us a like.

Other Events You Will Enjoy in SF