Mid-Market in San Francisco: Nightlife, Theater, Restaurants, and More

by Jill Loeffler  •

Updated: March 30, 2022
The Mid-Market in San Francisco is an area full of fun things to do from concerts to tasty brunches. It's a small area between Market and Mission Streets. It also runs from 5th Street west to 9th Street.

For years, this has been mostly a theater and concert destination. There weren't many restaurants or bars in this area. This changed with the addition of a few larger corporations nearby. It was then renamed to reflect its new image.

Disclaimer: I receive a small commission from some of the links on this page.

Things to Do & See in Mid-Market in San Francisco

1. Warfield: The Warfield is one of the best event spaces in all of the city. Here you will find the best comedians, musicians, and shows. Artists such as Bob Dylan, Prince, and George Lopez have all played here. The Warfield seats 2,250 people and all the seats are excellent.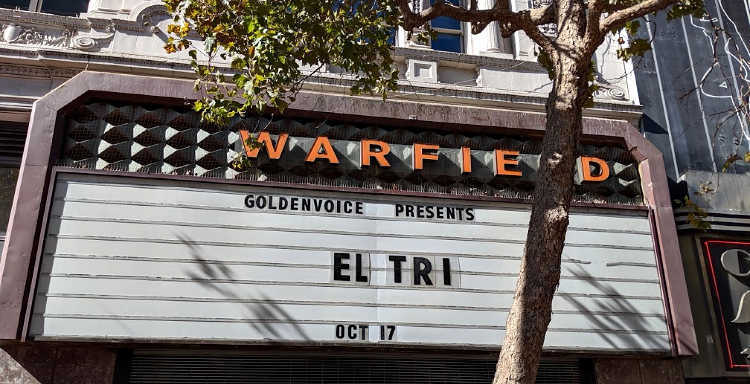 There is also standing room for some shows so you can get right up in front and dance the night away. Some shows are general admission while others are reserved seating. 982 Market Street
Here are just a few of their upcoming performances.
2. Golden Gate Theater: This is another classic in the Mid-Market in San Francisco. You will see Broadway shows, musicals, and so much more. Some of these include Summer: The Donna Summer Musical, Madonna, Anastasia and others. You will find about 6 to 7 Broadway shows each year at the Golden Gate Theater and more than a dozen other performances.
Many of the shows are kid friendly so the whole family can enjoy this beautiful theater. The seating areas include the Orchestra floor, Mezzanine, and Balcony, and can hold about 2,000 people. This will give you lots of choices and you will have a great view no matter where you are for your show. 1 Taylor Street
3. Orpheum Theater: This is probably the best-known theater in San Francisco and it is home to top Broadway shows every year. Like the Golden Gate Theater, there are about 2,200 seats. The Orpheum is famous because of its classic look and style, while also having some of the most famous shows anywhere. 
These include Wicked, Mama Mia, and the incredible Hamilton, among others. You will love the interior as it will seem as if you have traveled back to the 1920s with the classic designs and architecture. 1192 Market Street
4. The Strand: If you are looking for an intimate playhouse in the Mid-Market in San Francisco, this is probably the theater for you. It holds just under 300 people and is mostly ground level seating with a small balcony section. This is one of two locations for SF's American Conservatory Theater (A.C.T.).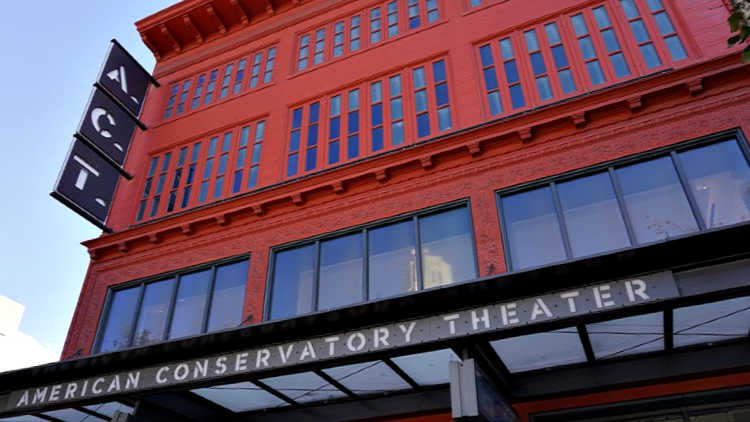 You will usually find lesser known shows here, but they are still of the best quality. Being that they are less known, this allows for the shows to be ground-breaking pieces that might be a little innovative compared to the larger venues. 1127 Market Street
5. International Art Museum of America: Located in the heart of San Francisco, this is where you will find many innovative and original shows and exhibits. Some of the permanent ones include Chinese Art and Calligraphy, Western Art, and others. 
The International Art Museum of America also hosts a number of exhibitions that change regularly so you are sure to see something new every time that you visit here. I love this art museum because I always find a different way of looking at art, and life, whenever I visit here. It is a lesser known museum in SF, but well worth taking the time and enjoying everything it has to offer you. 1023 Market Street.

Top Restaurants

Tu Lan: This is the perfect restaurant place in the Mid-Market in San Francisco if you are looking for Asian food. It has been around since 1977 so you know they are making authentic Vietnamese dishes. Some of their best dishes include the Ginger Chicken, Marinated Park with Bean Cake, and their massive egg rolls. They have vegan and vegetarian options, so it is a great location for everyone. It is a small place, and the exterior isn't the prettiest, so you might miss it if you don't pay attention. 8 6th Street
Where to Stay

Whitcomb Hotel: The Hotel Whitcomb is a historic 3.5-star hotel is right on Market Street. It's located near public transit and an entrance to the light rail trains as well as the Civic Center BART Station. They offer friendly service, comfy beds, and an affordable price. 1231 Market Street. Visit TripAdvisor.com for more details and to check rates for your stay. 
Hampton Inn San Francisco Downtown: This 3-star hotel is another option for your stay in Mid-Market in San Francisco. It's conveniently located near Union Square, SoMa, and transit. The staff is friendly and will help you with last minute travel plans. 942 Mission Street. Find rooms on Booking.com.
Hotel Zetta: Another top pick here is the Hotel Zetta. This hotel is a 4-star hotel with a lot to offer. It's a trendy hotel with lots of amenities. It offers clean, modern rooms and is the perfect find for your stay. 55 5th Street. Visit Booking.com for more details.

How to Get Here

It's really easy to get to Mid-Market in San Francisco. Since it sits along Market Street, you will find dozens of transit options. 
Light Rail: The light rail has two stops nearby. One is at Powell Street (just east of the district) and one is for the Civic Center (on the western end). Both offer great access and all trains stop at both stations.
Buses: There are more than a dozen bus routes along Market Street, so you will easily find a bus to your destination.

BART: The BART Powell and Civic Center stops are also right near the district. Both offer easy access to the East Bay, south of SF, and SFO.

>> Learn more about getting around SF

Where to Park in Mid-Market in San Francisco

You will find a few places to park here.
BEI Hotel: 50 8th Street
SOMA Grand Garage: 1160 Mission St

1014 Mission St Parking: 1014 Mission St

Priority Parking: 486 Jessie

6x6 Garage: 945 Market St

>> Find additional places to park around SF

Things to See & Do Nearby

Bill Graham Civic Auditorium: This is one of the most famous, and best, locations for live music. This venue holds about 8,500 people and has both general and VIP options. The interior, and exterior, are both gorgeous and every seat has a fantastic view. Bands such as The Grateful Dead, Bob Dylan and others have played here back in the day while more current ones include Illesium, Deadmau5, and more. 99 Grove Street. See a schedule of upcoming performances and more about this venue.
South of Market: This is a great area for museums, shows and restaurants near Union Square and Fisherman's Wharf. You will find the Museum of Modern Art, Giants baseball games, and great places to eat and drink throughout it. I love that this area close to the Mid-Market in San Francisco District also has loads of festivals, murals, and loads of places for all your shopping needs and desires. Learn more about visiting.
Union Square: One of my favorite places to sit, relax, and people watch, this is a must visit on any trip to SF. Not only is this home to lots of theaters, shopping, bars and nightlife, you can also grab a cable car or take one of the many tours that start or stop here. Make sure to check out the gorgeous "Hearts of San Francisco" art pieces that call Union Square home. Find out more about visiting.

More Cool Districts Around San Francisco