Hayes Valley San Francisco: Things to Do in this Vibrant SF District
Proof of vaccination is now required for certain indoor activities. Learn more here. 
Hayes Valley San Francisco is a centrally located neighborhood that is known for its amazing restaurants and boutique shopping. It's a popular place to stop for dinner for those heading to a show or concert in the nearby Civic Center district. I also love their outdoor beer garden.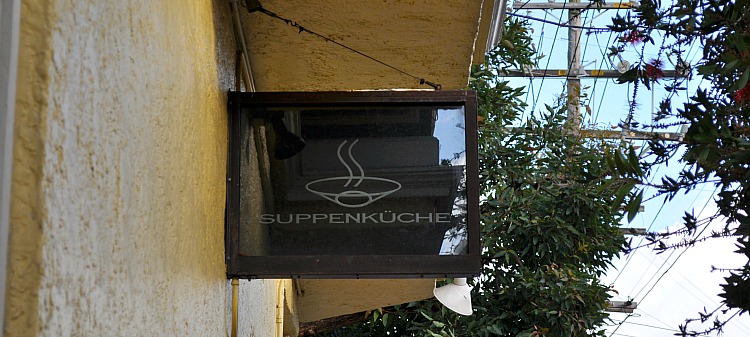 The district runs north and south between Market and Fulton. The east border is along Webster. The western border differs based on who you talk to, but it's either Gough or Van Ness.
The popular Bay to Breakers race runs through this district every year and it's a popular spot for people to watch and party during the event.
Disclaimer: I receive a small commission from some of the links on this page.

Things to Do in Hayes Valley San Francisco

The heart of the action in Hayes Valley San Francisco is along Hayes Street. This is where you will find a large concentration of its bars, restaurants and shops. You will also find some spread throughout the district as well as along Gough Street.

Hayes Valley San Francisco Shopping

You will find most of the Hayes Valley shopping along Hayes Street between Gough and Laguna. Top options include women's boutique clothing stores such as Cary Lane, Gather, and Amour Vert. You will also find Lavish (a stationary, card, and gift store), Minimal (a home decor and jewelry store) and Polanco (home decor, arts, and antiques).

Performing Arts

Just steps from Hayes Valley San Francisco, you will find the ballet, symphony, and opera. Each one has a different season and you will find at least one of them performing every month. Check out their schedules for upcoming shows below.

SF Jazz

The new SF Jazz Center is another great addition to this area. You will find it on the corner of Franklin and Fell. The center has several stages and offers a variety of performances each week.
>> Find a full schedule of upcoming shows on their site
New Conservatory Theater

The New Conservatory Theater is also on the border of Hayes Valley San Francisco. This theater offers unique, innovative, and high-quality performances. They serve youth, artists, the LGBT community and friends. They give a voice to these communities, celebrate diversity, and offer a forum for discussion and conversation. Performances here includes shows such as Avenue Q, Still at Risk, and The Mystery of Love and Sex.
>> Visit their site to check out their upcoming performances
Sydney Goldstein Theater

The Sydney Goldstein Theater is another great find here. They feature live radio broadcasts with an audience. Previous guests include people such as Maggie Nelson, Annie Leibovitz and Daniel Alarcon.
>> Full schedule of upcoming shows on their site
Beer Garden

A new addition to the Hayes Valley San Francisco neighborhood is a local outdoor beer garden called Biergarten. This traditional German beer garden serves both German beers and locally produced foods. It's one of the best ways to mix with the locals.
During the summer, the beer garden is open Wednesday - Saturday from 3pm - 9pm, and on Sunday from 1pm - 7pm. Their winter hours are Monday - Saturday from 3pm - 9pm and Sunday from 1pm - 7pm.
You will find the Biergarten at 424 Octavia Street between Fell and Linden Streets.
Other Top Bars

In addition to the beer garden, you will also find some other great places to grab a drink in Hayes Valley San Francisco. Some of my favorites include the Linden Room (cocktail bar, 330 Gough), Fig & Thistle (wine bar, 313 Ivy Street), and Noir Lounge (piano bar, cocktails, 581 Hayes).

Hayes Valley San Francisco Restaurants

Hayes Valley San Francisco sits to the west of the Civic Center. I come to this neighborhood a lot and it seems like there is always a new culinary hot spot opening up. With the crowds of people that come in for all of the performances, the demand for restaurants here is high.
These are just a few of my favorites:
Suppenkuche: Traditional Bavarian German cuisine, long-standing restaurant in the neighborhood, gets crowded, no reservations, great food, but be prepared to wait in line, dinner only; 525 Laguna Street at Hayes
Absinthe Brasserie & Bar: This restaurant made Hayes Valley San Francisco its home before this neighborhood was so popular. It's a staple here and one of my favorites. They serve up French dishes that will make you want to come back for more. 398 Hayes Street.
Nojo Ramen Tavern: A Japanese restaurant with artisanal noodles and small plates. Dishes include ramen (vegetarian, chicken, and others), tuna tartare, a poke bowl, a few teriyaki dishes, and more. 231 Franklin Street.
Things to Do Near Hayes Valley

Civic Center District: Just across Van Ness, you will find the Civic Center district. This area is the heart of the performing arts in SF. Find out the fun things to do in the Civic Center District.
Asian Art Museum: The Asian Art Museum is just a couple of blocks away. This world class museum features thousands of pieces from Asian countries such as Japan, China, and South Korea. You will also find some great pieces from smaller countries such as Malaysia, Thailand, and Cambodia. It's one of my favorites in SF and worth a visit. Learn more here.
Painted Ladies of Alamo Square: Just a block or two west of Hayes Valley San Francisco, you will find the Painted Ladies of Alamo Square. These historic Victorians line up side by side along Alamo Square. If you climb the hill to the top of the park, you will be rewarded with a view of downtown SF behind these gems. Find out more about visiting.
Top Hotels Hayes Valley

You will find just a couple of budget options in Hayes Valley San Francisco. Here are some of my top recommendations:
Hayes Valley Inn: 417 Gough, B&B
Good location for those visiting and spending a lot of time in Hayes Valley and the Civic Center District
Small rooms, but clean and comfortable
Can be loud as it's on a major street
Shared showers and bathrooms
Rooms start at around $150 a night
Days Inn San Francisco Downtown/Civic Center Area: 465 Grove Street
Clean, modern rooms, 2 stars
Friendly staff
Nothing fancy but a good deal for the price
Short walk to everything in Hayes Valley and the Civic Center
Rooms start at $165 a night
Sleep Over Sauce: 135 Gough Street, B&B
Affordable option above Sauce, a restaurant
8 guest rooms with private bathrooms
Common area for relaxing
Walking distance to everything in the neighborhood
Rooms start at $165 a night
Book a Room: Check out the deals on TripAdvisor for the hotels in this district.
Learn More: Additional San Francisco lodging options by neighborhood and price
How To Get To Hayes Valley San Francisco

You have quite a few options to get to Hayes Valley San Francisco.
F Streetcar: You can take the F Streetcar from Fisherman's Wharf or Union Square (runs along Market Street). You will hop off at the stop at Gough and Market. This is the southern end of the district and an easy way to get here.
Light Rail Trains: You can also take the light rail trains to the Van Ness stop. This will take you to the corner of Van Ness and Market. From here, you will walk north and/or west to enter Hayes Valley. The trains J, K/T, L, M, & N stop here.
21 Bus: You can also take the 21 Hayes bus from downtown SF to the heart of the district. Take the stop at Hayes and Gough to explore the area.