Ashbury Heights in San Francisco: What to See & Do in this Residential District

by Jill Loeffler  •

Updated: January 12, 2023
Ashbury Heights in San Francisco is a small, wonderful neighborhood with a few fun things to do. Most of the activities here are outdoors and it's a great place to visit on a warm, clear day.

Some of my favorites here include Tank Hill, Buena Vista Park, and Mt. Sutro Open Space Preserve. You will also find a handful of great restaurants and shops in the district.
You will find it along the N-Judah train line. It's just south of Haight-Ashbury, east of the Inner Sunset, and west of Corona Heights.
Disclaimer: I receive a small commission from some of the links on this page.

Things to Do & See in Ashbury Heights in San Francisco 

1. Tank Hill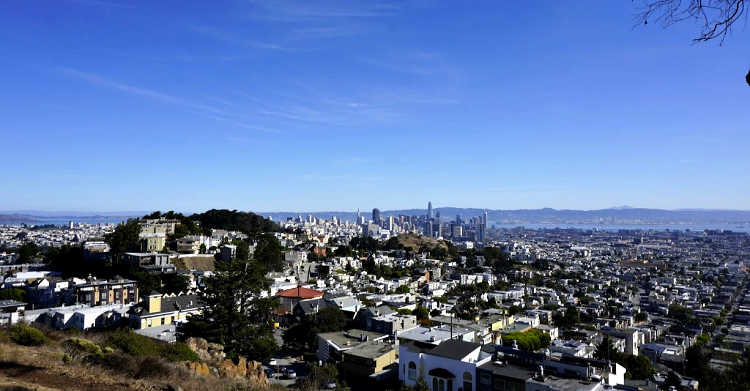 One of the best things to do in Ashbury Heights in San Francisco is to climb to the top of Tank Hill. It's a short, but steep climb to the top and your effort will be rewarded with unobstructed views of downtown SF, the Golden Gate Bridge, and Alcatraz Island. 
It's also home to one of our popular swings.

2. Grattan Playground

If you are traveling with kids, stop by Grattan Playground for some fun kids activities. This playground offers lots of climbing equipment, swings, slides and a field where they can run around. 

3. Richard Gamble Memorial Park

This small park is right along the N-Judah train line near Cole and Carl. There is a short walking trail with some benches. It's a great place to unwind with some coffee or breakfast lunch and mingle with the locals. You will also get to know some of this districts lively dogs.

4. Buena Vista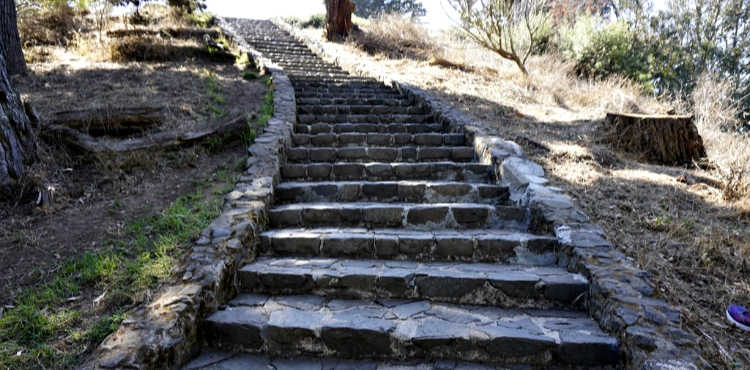 Buena Vista Park is another great outdoor activity in Ashbury Heights in San Francisco. This is the oldest park in San Francisco with a little more than 36 acres. 
You will find several trails (both paved and dirt) that you take you to the summit. From here, you will also get some great views of the Golden Gate Bridge and all around the SF Bay.

5. Mt. Sutro Open Space Reserve

This open space preserve is a wonderful place to visit if you want to do a little more hiking. This 61-acre park offers a few miles of trails. There are six trail heads on all sides of the park, so it's easy to enter this open space.
The minute you start your climb to the top, you won't remember you are in the heart of one of the busiest cities in the world. 

6. Mt. Olympus

Mt. Olympus is a small, greenspace on the eastern end of Ashbury Heights in San Francisco. It has a small obelisk in its center that used to have a lovely, large statue at the top.
I love this little space because it's hidden in the middle of a gorgeous neighborhood and has several fun staircases you need to climb to get here.

More Fun SF Activities

Carl & Cole Commercial Corridor

At the intersection of Carl & Cole, you will find the commercial center of Ashbury Heights in San Francisco. Here you will find about a dozens shops and restaurants. Here are just a few of my favorite restaurants. 
Zazie: This French bistro is one of the best in the city. On weekends, you will find lines out the door for brunch. They are also open for lunch and dinner every night of the week. Some of my favorites include Mascarpone Polenta Cakes, Boeuf Bourguignon, and the Assiette des Fromages. 941 Cole Street.
Beit Rima: If you are in the mood for some delicious Middle Eastern food, kabobs, or falafel, then head over to Beit Rima. This restaurant offers mostly plates with some of my favorites being their Gazan Braised Lamb Shank, Delicata Squash, and the Mezze Sampler. They are open for lunch and dinner every night except Tuesdays. 86 Carl Street.

Cole Valley Tavern: This establishment is a great neighborhood bar and grill. They also have several TVs, so you can also catch a game during your visit. It's my favorite pick for a burger in the district. They also have some sandwiches, burgers, and other comfort food items on their menu. 900 Cole St.

How to Get Here

The best way to get to Ashbury Heights in San Francisco is on the N-Judah light rail. You can pick this up along Market Street starting at the Embarcadero Station.
If you are coming from Union Square, you will find a stop right at Powell and Market. 
For those coming from Fisherman's Wharf, you can take the F-Streetcar to the Embarcadero stop and then transfer over to the N-Judah.

Once you arrive, you will want to get off at the stop at Carl and Cole. This will put you in the heart of the district with easy access to everything I've outlined above.

What to Do Nearby

Haight-Asbury: This district sits just to the north of Ashbury Heights in San Francisco. This famous area was home to the Summer of Love in 1967 as well as the hippie movement. Several famous people also called their neighborhood home including Janis Joplin, the Grateful Dead, and Jimi Hendrix. Find out more about what you will see when you visit.
Twin Peaks: Climb to the top of Twin Peaks for some of the best views around the SF Bay. You will find two summits at the top (two peaks) with unobstructed views all around. It's a steep climb to the top, but it's short so you can easily get there in 15 to 20 minutes. Find out more about visiting.
Castro: The Castro is another colorful district in the heart of SF. Many in our LGBTQ community call this district home. You can check out the Rainbow Hall of Fame (on the sidewalks), admire the districts colorful murals, and take a guided tour to learn more about its history. Learn more here.

Corona Heights: The Corona Heights district is just to the south and west of Ashbury Heights in San Francisco. This district also offers some fun activities including Corona Heights Park, the Randall Museum, and the Vulcan Street Steps. Find tips to visit Corona Heights. 

Comments? Questions? Suggestions?
I would love for you to join me in my private Facebook group! 
It's a great place to interact with me and others who know the area well.
You can ask questions, get advice for your upcoming stay, and then share your photos and advice with others when you return home. It's a great community and the fastest way to get answers to those nagging questions about your visit!