Sushi Restaurants in San Francisco: 9 Top Places Around Town

by Jill Loeffler  •

Updated: January 9, 2023
There are dozens of sushi restaurants in San Francisco, but which are the best? You will find a large concentration of great places in Union Square as well as in the Financial District and in smaller neighborhoods around town.

My list includes high-end options that only serve a prix fixe menu to casual places where you can quickly grab some rolls to go.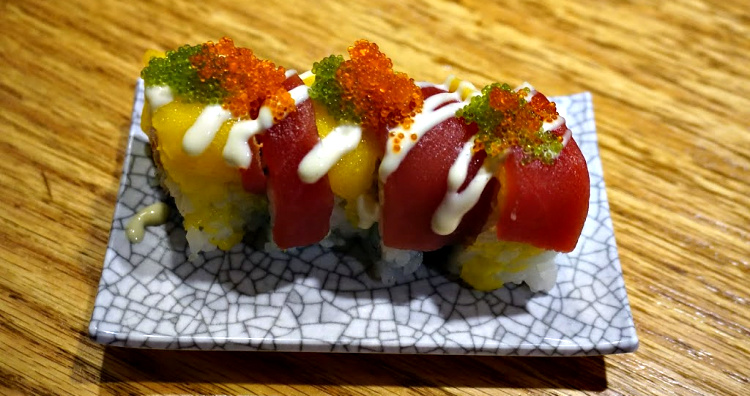 Disclaimer: I receive a small commission from some of the links on this page.

5 Best Japanese & Sushi Restaurants in Union Square

You will find a variety of great sushi restaurants in San Francisco in and near the Union Square district. These are a few of my favorite places and what you can expect from each one.
Akiko's Restaurant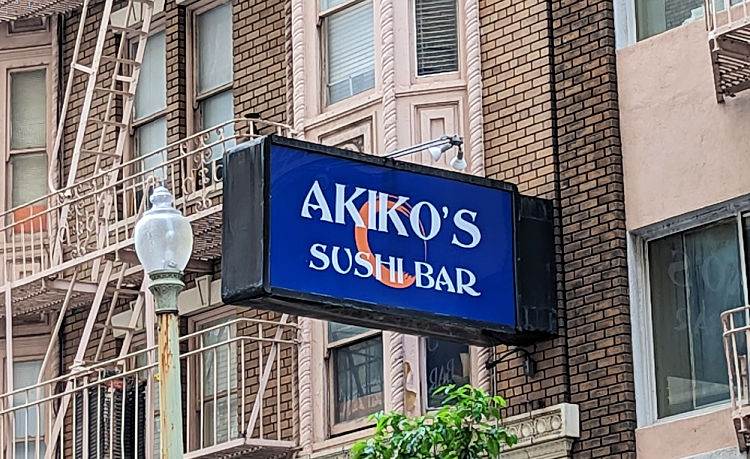 If you are staying in Union Square, you don't have to go far to find one of the best sushi restaurants in San Francisco. This affordable option offers some of the tastiest sashimi and nigiri in the area. Don't get me wrong, I also love their rolls.
However, the fish is so fresh here that I recommend heading straight for these other two options. If you do prefer rolls, steer toward the fun options such as the Volcano or the Firecracker Rolls.
You can also order other Japanese dishes such as salmon or chicken teriyaki. Prices range from $6 to $25.
431 Bush Street (Union Square district) 
Sushi Toni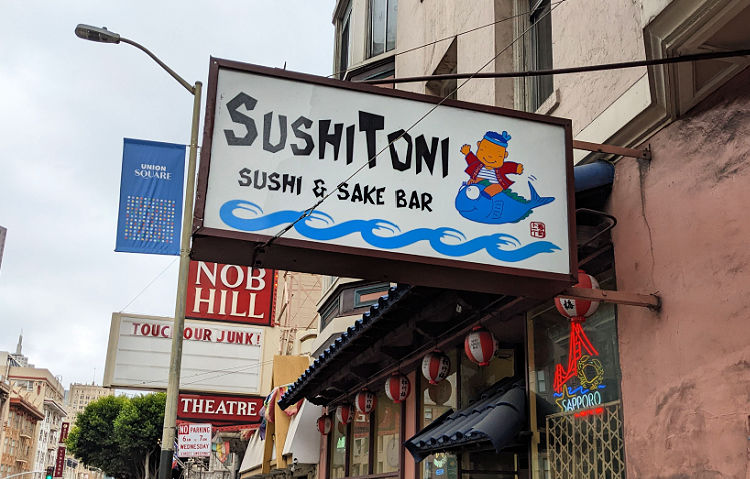 This tiny, local spot is a great place to grab sushi any night of the week. They offer the basics at a reasonable price. I usually order their rolls and have never been disappointed.
It's the perfect place for a casual night out on the town or when you are looking for a quick place for takeout. Prices range from $6 to $15.
733 Bush Street (Union Square district)
>> More great places to eat in Union Square
Sushi Ondo
This beautiful modern space in the South of Market district offers sushi bars, communal tables, and lounge areas. It's a fun place to hang out, and it's even more delicious. 
This is one of the more unique sushi restaurants in San Francisco in that it offers a traditional "omakase" fixed tasting menu, curated by their resident chef, at $145 with options to add a sake pairing. In addition, there is an a la carte menu offering authentic Japanese dishes at about $60 per person. 
1550 Howard Street (SoMa district) 
Oma Sushi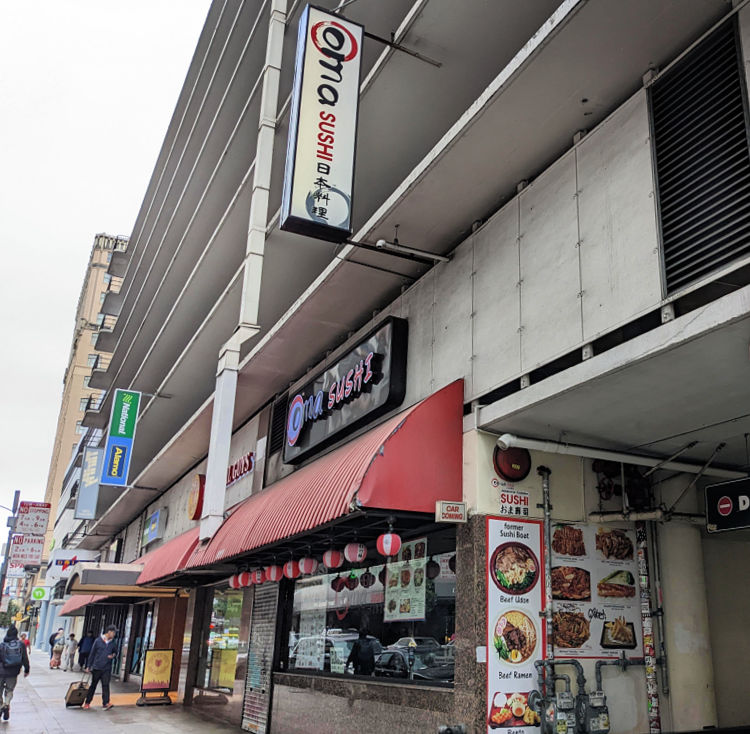 This casual spot is another great sushi restaurant in Union Square. It's small with an option kitchen and offers a variety of traditional Japanese dishes.
Two of my favorite dishes here are the French Kiss roll and the Salmon Crunch roll. Head over for a quick bit to eat or grab it to go.
330 O'Farrell Street (Union Square district)
KUSAKABE
Steps from the Union Square district is another one of the top high-end sushi restaurants in San Francisco. They also serve prix fixe or Omakase style sushi dinners, so you can expect a different experience each time you eat. This one offers two options each night.

The standard Omakase prix fixe option is around $100 per person. The Grand Omakase offers a larger portion size and is around $170 per person.
Once you order one of these prix fixe options, you can add on more dishes from their menu.
584 Washington Street (North Beach district)
>> More great seafood options around SF
Restaurant Discounts

You will also find some great deals for restaurants all around town on Groupon. It's a great place to look if you want to save a bit on your food budget while you are here. They have deals for sushi restaurants in San Francisco as well as for other cuisines.
How it works is you will buy a certain amount of dollars to spend at a specific restaurant. You will buy this at a discount so you are able to stretch your dollars.
For example, you might be able to buy $50 worth of food for $25 or $30. Make sure to tell them you are using the deal before you order just in case there are any restrictions.
Visit Groupon today to find some great deals around town.
Other Top Sushi Restaurants in San Francisco

Ryoko's
Ryoko's is a popular, colorful sushi bar in the Nob Hill neighborhood. The atmosphere is casual and fun, and gets more lively as the night goes on with a live DJ spinning music.
They have a large selection of fresh sashimi and sushi rolls, as well as other Japanese appetizers like yakitori and gyoza.
619 Taylor Street (Union Square district)
Sanraku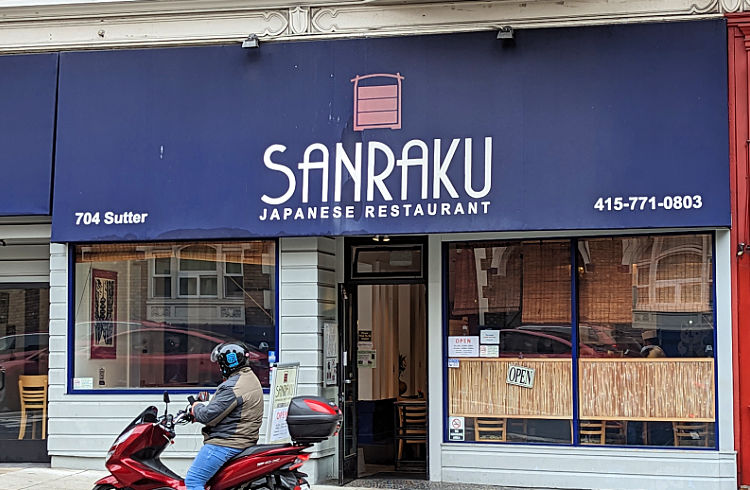 Another one of my favorite sushi restaurant in San Francisco is Sanraku. This small place is a happening spot as it's popular with locals and visitors.
Their menu offers a variety of options including Sashimi, Nigiri, some standard rolls and Teriyaki. You will find it in the Lower Nob Hill district not too far from Union Square.
They serve both lunch and dinner.
704 Sutter Street (Lower Nob Hill district)
Sushi Zone
One of the top sushi restaurants in San Francisco in the Castro district is Sushi Zone. It's also a casual environment with a great selection of items.
My two favorites here are the King California and the Rock N Roll rolls. You will also find a variety of vegetarian options.
1815 Market Street (Lower Haight district)
Sushi on North Beach - Katsu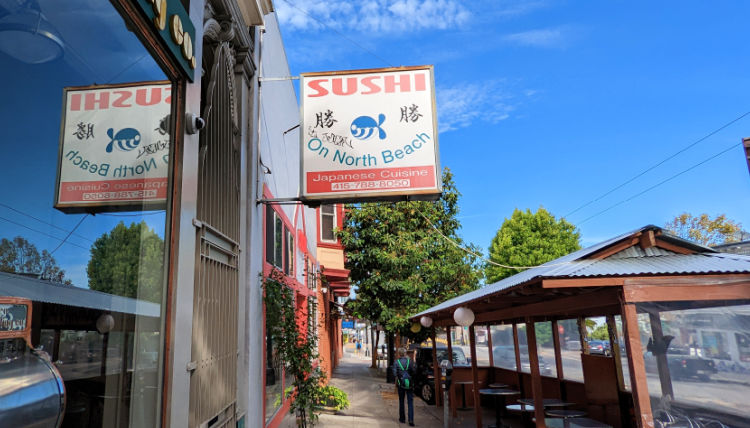 My final recommendation for sushi restaurants in San Francisco is in North Beach. It's one of the few options in this district, so you will find that it's often busy.
Some of my favorite items here include the Bincho Jalapeno Sashimi, Fire Balls, and the California Dinner (which includes rolls, Teriyaki, and a tempura dish).
745 Columbus Avenue (North Beach district)

>> More great options around Fisherman's Wharf
More Top SF Restaurants

Buena Vista Cafe: Historic Buena Vista Cafe in Fisherman's Wharf is the place that first introduced Irish coffee to cocktail lovers in the US. In addition, they serve up one of the heartiest breakfasts in town. My favorite is their crab benedict, but they also make some mean omelets and scrambles. Buena Vista Cafe serves lunch and dinner as well.
Irish Pubs: Do you love Irish pub food as much as me? If you do, you have to check out this list of the best in the city. You will find one of my favorites right in Union Square as well as in the Mission and the Outer Sunset.
Italian Restaurants: You will find a high concentration of Italian restaurants in North Beach, but there's actually great Italian food all over this city. On this page, you will find some of my favorites in several SF districts. They range from the higher-end North Beach Restaurant to a local place in Pacific Heights called Jackson Fillmore.
French Restaurants: I love, love, love French food, so this list was easy for me to pull together. It includes five of the best French restaurants in the city, from the popular Cafe Claude near Union Square to the small, local option, Zazzie, in Cole Valley.
Comments? Questions? Suggestions?
I would love for you to join me in my private Facebook group! 
It's a great place to interact with me and others who know the area well.
You can ask questions, get advice for your upcoming stay, and then share your photos and advice with others when you return home. It's a great community and the fastest way to get answers to those nagging questions about your visit!