Late-Night Food in San Francisco: 17 Fantastic Restaurants

by Jill Loeffler  •

Published: March 14, 2023
Are you looking for the best late-night food in San Francisco? My list offers a variety of options with late-night hours past 9 pm. Some are even open for really late-night eats past midnight.
You'll find options around San Francisco, including Union Square, North Beach, the Mission, and downtown SF.
Disclaimer: I receive a small commission from some of the links on this page.

1. Bizza
At Bizza, pizza with a Mediterranean influence is the fare on offer, and the establishment gets excellent reviews from first-timers and regulars. Order online or in-store and enjoy classic Sicilian-style pizza from one of the best late-night pizza shops in San Francisco.
There are vegan and gluten-free options and popular meat and cheese choices, so if you want good food after a night out, Bizza could be your best choice.
Bizza occupies a great spot at 1463 Haight Street in the legendary Haigh-Ashbury district. They are open from 12 noon to 12 midnight every day.
>> More great options for pizza around SF
>> My favorite Mediterranean spots in SF
2. Monk's Kettle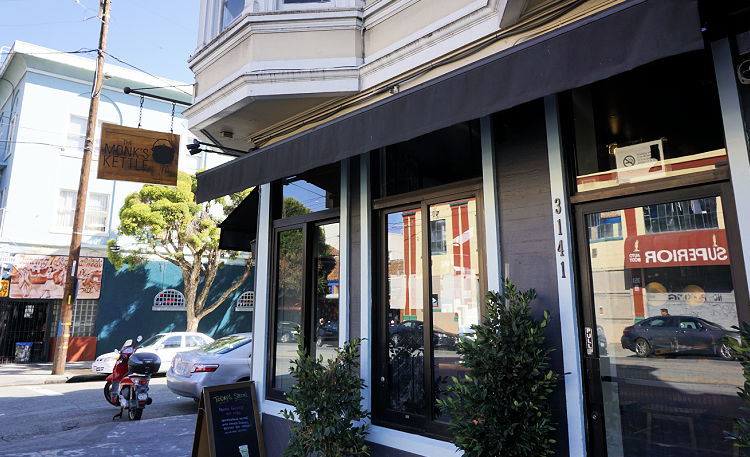 If you are looking for the ideal place for late-night eats, SF Monk's Kettle has to be on your list. Burgers, Fried Chicken, and other pub food are the primary choice here, and the burgers have been named the best in the Bay area.
With a great range of craft ales and other beverages, this friendly and inviting place is a great choice to close a night out in San Francisco. Located at 3141 16th Street in the Mission District, Monk's Kettle is a popular eatery that offers take-out or dine-in options and is open until midnight.
>> More places to eat around the Mission
3. Tempest and Box Kitchen

Pour Guys, at 431 Natoma Street in the South of Market District, combines a fantastic range of ales and lagers with a mouth-watering food choice. The menu is diverse and inventive, from local favorites like clam chowder to burgers, fried chicken, and vegan dishes.
A great place with sensible prices and is popular with locals who have enjoyed their evening in one of the world's most vibrant cities. Open until 2 am 7 days a week, it's a lively and enjoyable place for late night dining and also offers take-outs.
>> More great spots for clam chowder
>> Top burger joints around SF
4. Marcello's Pizza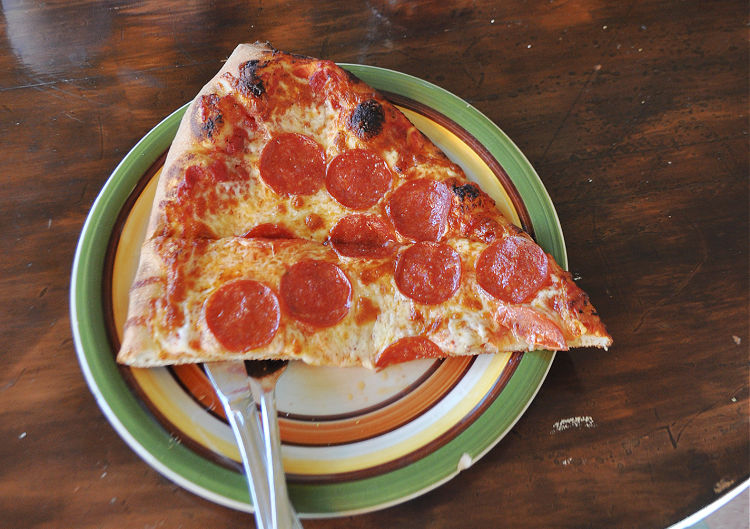 A range of grilled sandwiches is one of the popular choices, including classics like BBQ chicken, meatballs, cheese steak, and more, all presented in Sicilian style. You can also grab a slice or a full pie.
The location is ideal for a late-night eats stop on the way home and is popular with locals and visitors to San Francisco.
Open until 1 am on Friday and Saturday, Marcello's Pizza has been serving quality eats from its store at 420 Castro Street in the Castro District since 1978.
>> More things to see and do around the Castro
Fun Food Tours
5. Cocobang
In a prime spot at 550 Taylor Street, near busy Union Square, Cocobang offers a sensational selection of late-night snacks on its diverse and exciting menu.
Kimchi fried rice is a popular choice for the night owls that frequent the establishment, and there are many vegetarian options as well as meat and seafood dishes, so there is bound to be something for everyone at Cocobang.
Open until 2 am five days a week, it is also open until 4 am on Friday and Saturday, the emphasis is on Korean cuisine, which is perfect for those midnight munchies!
>> More place to eat around Union Square
6. Upcider

A cider house offering a great choice of cider and an excellent food menu, Upcider - at 1160 Polk Street Floor 2 - has been in operation since 2012. In the Lower Nob Hill district, the menu includes a range of sandwiches, burgers, and salads.
Beyond those, they have some favorite menu items like meatballs and fries, all presented in a superbly designed and welcoming restaurant that is popular with locals.
For cider lovers, an extensive list of craft ciders may make your decision hard, and you'll have to return to try some more.
7. Horsefeather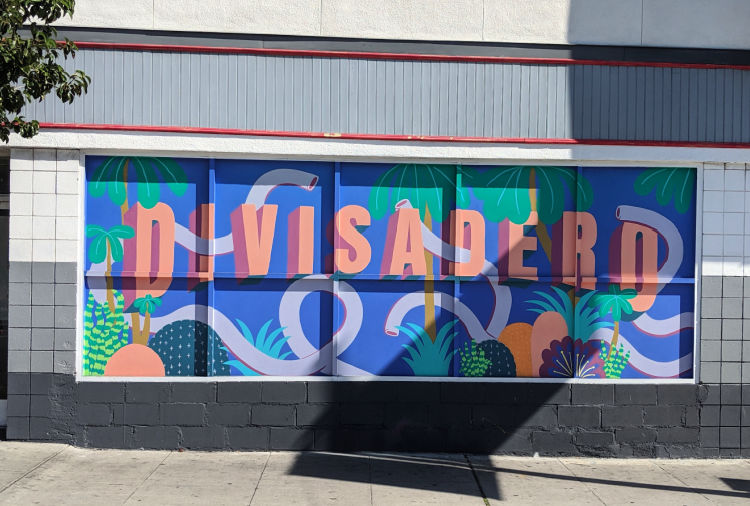 The art deco-inspired interior of Horsefeather is a delight, but when you see the cocktail and food menu, you realize you've found a night food gem. The menu is classic pub food, including shared platters with fried chicken, cheeseburgers, tacos, and more. There are vegetarian options available.
Open until 2 am Friday and Saturday and until midnight daily, Horsefeather offers a casual atmosphere and is a great place for a casual catch-up. Find Horsefeather at 528 Divisadero Street near Alamo Square, and enjoy a late-night eats or pop in for brunch, lunch, or dinner.
>> More places to eat along Divisadero Street
8. The Public Izakaya

The Public Izakaya is a Japanese and Korean restaurant serving traditional and authentic eastern food and comes highly recommended.
With dishes like pork belly, Korean fried chicken, and wagyu beef all available, this is an excellent choice for a snack in the wee hours as it is open until 2 am throughout the week.
Friendly and welcoming with a relaxed atmosphere, if Asian cuisine is your thing, then this is a place you must try.
Check out both the regular and late night happy hour specials for amazing prices, and you can't go wrong. It is conveniently located at 700 Post Street, close to Union Square.
9. Chome

It is sit-in only, and it's a friendly and pleasant place to be and offers a variety of dishes, including a range of ramen and classics such as pork belly - cooked Eastern style, of course.
Chome mixes Japanese and Asian cuisine and even offers its version of a Big Mac!
Booking in advance is recommended, but they serve walk-ins if tables remain. They also serve a great range of beers and other beverages and are open until 11:30 pm throughout the week.
Occupying a spot at 2193 Mission Street in the popular and lively Mission District.
10. Uncle Boys

If you're looking for a classic burger joint for your witching hour snacking, Uncle Boys is the one! This long-established eatery has a cult following, not least because of its superb choice of burgers.
It's strictly burgers and chicken - with plenty of vegetarian options - from a simple yet more than an adequate menu, plus a breakfast sandwich which is a neat touch. Uncle Boys is not licensed to sell alcohol, but it does serve a choice of soft drinks.
Located at 245 Balboa Street in the Inner Richmond, it's a popular and busy establishment that closes at 12:50 am Thursday through Sunday.
11. The Crew SF

The Crew SF is one of many fine Japanese and Korean establishments in San Francisco. An extensive menu of classic and more eclectic Asian dishes includes every possible combination, including vegetarian dishes.
Popular choices include spicy crab stew, sweet garlic chicken, and a variety of ribs and calamari options. A drinks menu including Japanese Hot Saki, Korean Rice Wine, and a selection of eastern beers is the perfect accompaniment.
The Crew SF is specifically for the weekend, as the restaurant closes at 12:15 am Friday and Saturday. It is located at 1330 Noriega Street in San Francisco's Outer Sunset District.
12. El Farolito

Mexican food is just right for that late-night snack on the way home from a great night out, and that's what you get at El Farolito. A classic menu including favorites such as tacos, nachos, and many more Mexican dishes offers something for all tastes at this simple and popular restaurant.
Seating is limited, so that you may find a take-out is the only option. The restaurant is open until 1:45 am on Sunday through Thursday and until 2:45 am on Friday and Saturday.
This is an established chain with shops in many locations, this SF establishment is in the Mission by the 24th Street BART Station, an excellent location for weekend revelers.
>> More great Mexican restaurants around SF
13. El Rancho Grande

The menu is loaded with lots of no-frills selection of delicious Mexican dishes, each perfect as a late-night choice, and you can choose to sit in and eat in a decorated and pleasant restaurant or order a take-out to eat on the way home.
Popular dishes include a choice of burritos, the El Rancho Burger, and a range of fish dishes. There are also vegetarian options available. Regular excellent reviews from locals and visitors to San Francisco can mark this as one for your shortlist.
This traditional Mexican restaurant El Rancho Grande is open until midnight every day at 855 Divisadero Street.
14. Ryoko's

Ryoki's is a great late-night stop to try some quality Asian food in a friendly and comfortable environment. A great choice of sushi, chicken dishes, grilled steaks, and tempura dishes true to the Japanese way of cooking, and there are many fish dishes and vegetarian options.
A comprehensive drinks menu includes beers, spirits, cocktails, wine, and cold and hot sake. Convenient for a light meal on the way home from a night out, Ryoko's is a popular late-night destination.
A restaurant and bar serving authentic Japanese dishes, Ryoko's, can be found at 619 Taylor Street near Union Square although it closes at 11:30 pm each night, it is a great place to eat.
15. 707 Sutter

Named after its address - 707 Sutter Street - 707 Sutter is in the heart of downtown SF and close to Union Square. Small plates are sensibly priced and include Korean-style omelets, deep-fried oysters, and other delights, while the grill menu includes meat and fish dishes done Eastern style.
There is a great drinks menu so you can wash down your chosen meal nicely, and 707 Sutter is a pleasant place.
Serving authentic Korean cuisine until 2 am six days a week - and midnight on a Sunday - is a popular choice with people looking to stave off that late-night hunger.
16. Orphan Andy's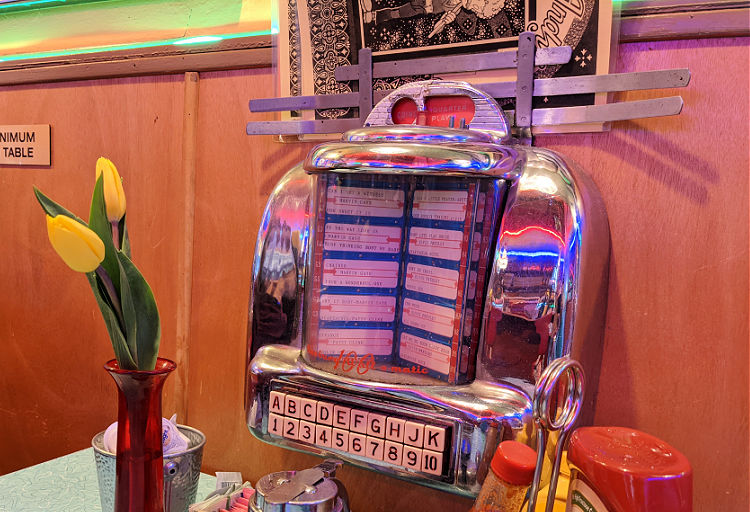 The long-established Orphan Andy's is something of a legend in San Francisco. It's also an excellent choice for a traditional breakfast or brunch and offers a simple yet ample choice of burgers, chicken dishes, and seafood classics such as tuna melt.
Prices are reasonable for the City, but be aware that tables fill quickly late at night, especially on weekends. A San Francisco classic that you must try if you're visiting the city.
Centrally located at 3991 17th Street in the Castro District, this traditional American establishment opens until 6 am Thursday through Saturday, making it extremely popular with late-night diners.
17. Taishan Cuisine

Taishan Cuisine is a Cantonese restaurant offering a range of noodle dishes, hot pots, and more. Noodles, after all, are a perfect late-night snack! Taishan's menu includes a choice of authentic chicken, pork, and beef dishes, plus a good range of vegetables and seafood.
The House Special Chow Mein and Fried Rice are favorites with late-night visitors, and many soups are available. Make sure you get there early to secure a table in a busy place late at night.
Open until 3 am every day of every week, it is located at 781 Broadway in the fun North Beach District.
Comments? Questions? Suggestions?
I would love for you to join me in my private Facebook group! 
It's a great place to interact with me and others who know the area well.
You can ask questions, get advice for your upcoming stay, and then share your photos and advice with others when you return home. It's a great community and the fastest way to get answers to those nagging questions about your visit!