Inner Richmond in San Francisco: Top Things to Do & See

by Jill Loeffler  •

Updated: January 16, 2023
The Inner Richmond in San Francisco is a mostly residential district that sits just north of Golden Gate Park and south of the Presidio. Here you will find some hidden gems, great restaurants, and some other fun nightlife options.

This is the second-best place to find dim sum in San Francisco. In fact, some are calling it "New Chinatown" because of the quality and selection of dim sum restaurants in this area. 
Other things to see and do here include visiting the Columbarium, stopping by Green Apple Books, or catching a show at Neck of the Woods.
It's also home to the University of San Francisco. You can stroll through this gorgeous campus checking out the historic buildings.

Disclaimer: I receive a small commission from some of the links on this page.

8 Fun Things to See and Do

1. Golden Gate Park

The eastern end of Golden Gate Park is on the southern side of this district. Here you will find plenty of fun things to do including the California Academy of Sciences, the Conservatory of Flowers, and the Japanese Tea Garden.
You can also stroll around its trails or rent a bike for the day to explore it even more. 
Here are some of the more popular things to do in Golden Gate Park.
Find more things to do in Golden Gate Park near the Inner Richmond in San Francisco.

2. Columbarium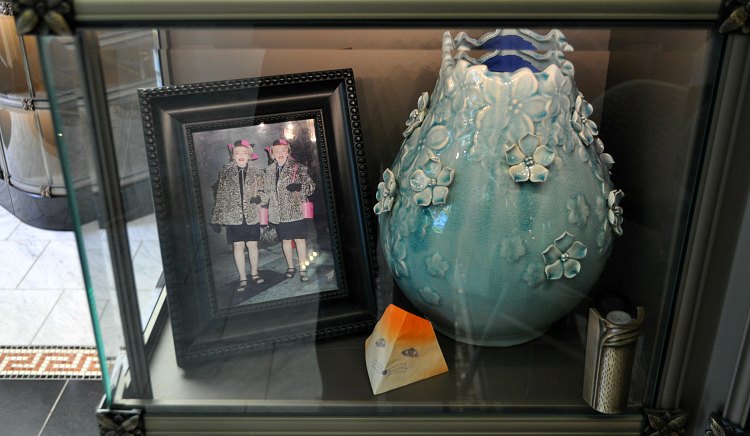 The Columbarium is one of my favorite hidden gems. It's the final resting place for thousands of San Francisco and Bay Area residents. The historic building is gorgeous. It was built in 1898 and features Neo-Classical architecture. It features some gorgeous stained-glass windows as well as beautiful details throughout. 
In addition to the building, it's interesting to check out the small cubes with the final resting places for thousands. Each one is unique with an urn and personal belongings. Some of the original spaces date back to the late 1800s.
It's free to visit. 
Find pictures and learn more about what you will see here.

3. St. Ignatius Church

Located next to the campus of the University of San Francisco, you will find St. Ignatius Church. This Catholic Jesuit Church is beautiful both inside and out.
You can set inside to see its freestanding Corinthian columns, the framed oil paintings depicting the Stations of the Cross, and it's alters. It was built in 1914.

4. Neck of the Woods

This live music venue offers shows several times a month. In addition to their concerts, they also have other entertainment including comedy, dance lessons, karaoke, and more.

You will find something on stage at the Neck of the Woods in the Inner Richmond in San Francisco most nights of the week. 

Here are just a few of their top upcoming concerts.

>> Find additional concerts around SF

5. Green Apple Books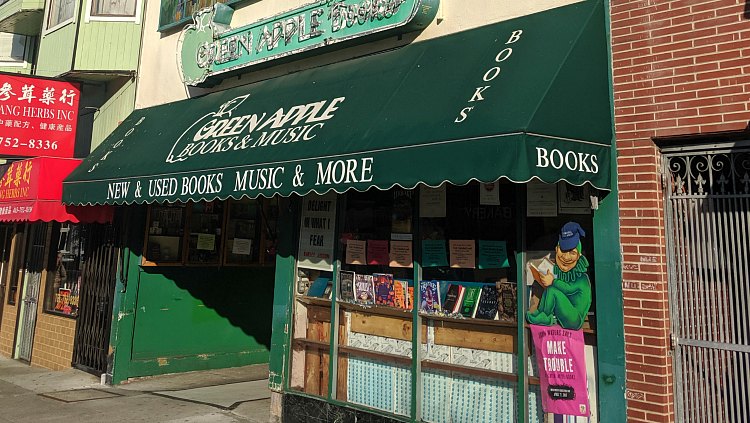 This independent book store is one of the best in the Bay Area. It opened as a small shop in 1967. Since that time, it's grown into one of the most loved new and used book stores around.
Set inside for your chance to browse their aisles and shop local. Their store has more than 200,000 books for sale.
They also feature readings a few times each month from up-and-coming authors.
You will find Green Apple Books at 506 Clement St.

6. Angelo J. Rossi Playground

If you are traveling with the family, head over to Angelo J. Rossi Playground. Here you will find well maintained kids climbing equipment. It's the perfect way for the kids to blow off some steam. 
The playground also has a dog run, tennis and basketball courts, and plenty of space to run around. You will find this park at 600 Arguello Blvd.

>> More fun things to do with kids around SF
7. University of San Francisco

The University of San Francisco is also in the Inner Richmond in San Francisco. This 55-acre campus is set on a hilltop with some great views of the neighborhoods all around. 

I love checking out some of the old buildings and strolling along the pathways. It's a private university with around 6,000 students.
8. Presidio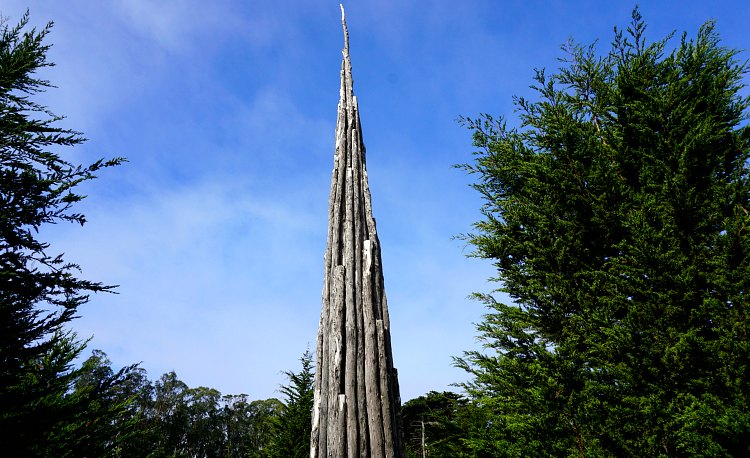 Spire in San Francisco's Presidio
On the northern end of the Inner Richmond in San Francisco, you will find the Presidio. This old army base has lots of fun activities and things to do. 

You can head to the beach, check out a couple of wonderful museums, go hiking, or admire the Andy Goldsworthy pieces (part of his work, Spire, is in the photo above before it was burned in a small fire) all around the park. 
>> Learn more about what there is to see and do in the Presidio
>> Find more to do in the larger Richmond District

More Top Activities Around San Francisco

Top Restaurants

You will find a great variety of restaurants in the Inner Richmond in San Francisco. The largest concentration of restaurants is along Clement Street between Arguello Boulevard and 12th Avenue. You will also find a smaller commercial area on Balboa Street between 5th and 8th Avenues.
Here are just a few of my favorite restaurants around this district.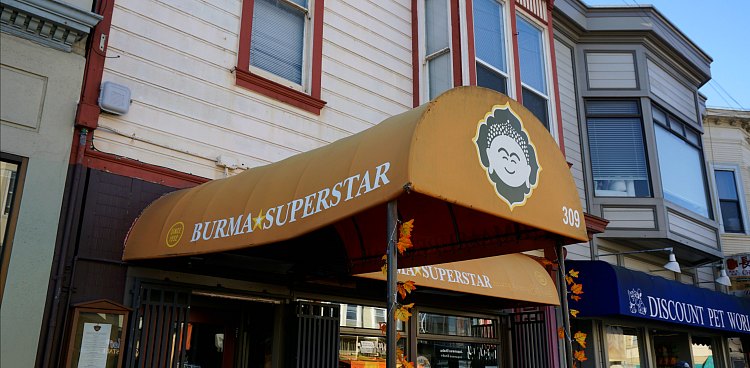 Burma Superstar: This Burmese restaurants opened in 1992 and has been a local favorite since. They are well known for their Tea Leaf Salad, which often wins local awards. It's a small spot and they don't take reservations. They are open for lunch and dinner. Expect a wait for a table. You will find them at 309 Clement Street.
Richmond Republic Draught House: This casual pub has a large selection of American comfort food dishes on their menu. You will find burgers, macaroni & cheese, sandwiches, salads, and some great appetizers. 
They also have a huge selection of beers on tap. Many of them are from San Francisco and around the SF Bay Area. They are open weekdays at 10 am and 7 am on the weekends. 642 Clement Street

>> Find a list of my favorite burger spots around SF

Good Luck Dim Sum: If you love dim sum or have always wanted to try it, stop by Good Luck Dim Sum in the Inner Richmond in San Francisco. This cash only restaurant offers a large variety of dumplings, steamed buns, and other small bites filled with pork, chicken, or vegetables. 

They are open 6 days a week at 8 am. Closed on Tuesdays. 736 Clement St

>> More top dim sum restaurants around SF

The Richmond: This small restaurant on Balboa Street features a great selection of wines and California cuisine. They offer a seasonal menu with a limited number of items. Their wine menu is extensive with a variety of both local and international wines. 

The cozy space and welcoming atmosphere here will make you feel like a local (the owner checks in with each table nightly). It's reservation only so please make sure to call in advance for a table. They are open Monday through Friday nights for dinner only. 615 Balboa Street.

Uncle Boy's: If you are looking for a less expensive and more casual dining experience, then head over to Uncle Boy's. This American diner offers burgers, chicken sandwiches, fries, and other comfort foods. 

They offer counter service, so you can quickly grab a bite to eat. They are open for both lunch and dinner 6 days a week. They are open late night every Thursday - Sunday.
Closed Mondays.
245 Balboa Street.

Top Bars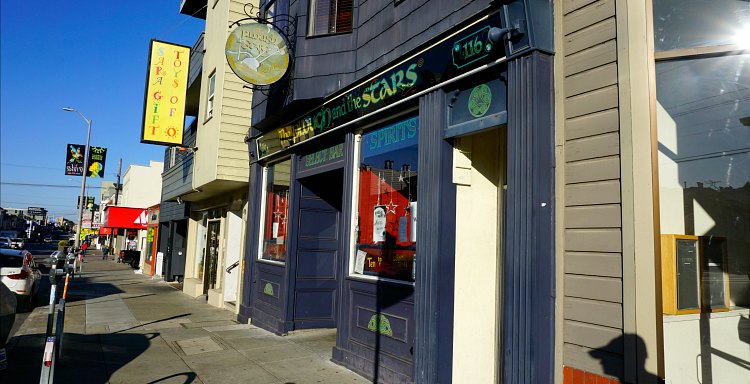 The Plough and the Stars: This Irish bar is another popular stop in the Inner Richmond in San Francisco. You will find a good beer selection as well as traditional Irish music starting at around 9 p.m. most nights of the week. It often rated as the best Irish bar in SF. You will find a warm, welcoming environment. It's open daily with a cover charge on Friday and Saturday nights. 116 Clement Street.
>> Find more top Irish bars around SF
High Treason: Another one of my favorite bars in this district is High Treason. This wine bar offers a good selection of wine by the glass. They also offer some tasty small bites. If you prefer a beer, they also have a good selection of beers and ciders. They are open at 4 pm every day. 443 Clement Street

>> More of my favorite bars around SF

Steins: This is another great nightlife option. They serve German food with a good selection of German and other European beers. They serve them in steins, which adds to the experience. There are also plenty of TVs so you can catch your favorite team in action. 731 Clement Street

O'Keeffe's Bar: Another low-key bar in the Inner Richmond in San Francisco is O'Keeffe's. This cash-only pub offers a good selection of beer and drinks. They also have pool tables and a jukebox. They are open Wednesday - Monday. 598 5th Ave at Balboa

Weather in the Inner Richmond in San Francisco

The weather in the Inner Richmond in San Francisco is usually a few degrees cooler than the rest of the city. Temperatures here are mild due to the fog that often sneaks in at night and stays until the late morning. Some days, this district in SF will be covered in fog all day long. 
In the winter, you can expect highs in the mid-to lower 50s during the day. At night, it will dip into the mid-40s. Summer is the foggiest time of year, when the temperatures throughout the bay are warmer. Temperatures will be in the mid-50s during the day and in the upper 40s at night.
Fall is the best time in this district, when there is less fog and warmer conditions. 

Here are more details on what you can expect each month from the weather in San Francisco.

How to Get to the Inner Richmond in San Francisco

There are a few ways to get to the Inner Richmond in San Francisco by public transit. The first three are great options when you are coming from downtown SF or Union Square. 
1-California: This will take you to the northern end of the district. You can easily get to Clement Street from any of the stops between Arguello and 12th Avenue.
38-Geary: This bus gets you to the heart of this district. Both the 38 and the 38R make several stops here. The 38R is the rapid bus that has less stops along the way. It's a faster route if you plan to head from downtown to this district.

5-Fulton: This bus runs along the southern edge of the district and along the northern side of Golden Gate Park. The buses come by frequently with plenty of stops to get you here.

If you are coming from Fisherman's Wharf, you will need to make a transfer. Pick up the 47 at North Point and Jones and take it to the corner of Van Ness and Geary. From here, hop on the 38-Geary and take it all the way to the stops between Arguello and 12th Avenue.

Things to See & Do Nearby

Sunset District: On the southern end of Golden Gate Park, you will find the Sunset District. Here you can climb some of our colorful staircases, get great views from the hilltop parks, or check out some great breweries. Learn more about visiting the Sunset.
Outer Richmond: As you continue west from the Inner Richmond in San Francisco, you will enter the Outer Richmond. Here you will find some great restaurants, a wonderful Russian church, and the edge of the city at Ocean Beach. Learn more about this district.
Haight-Ashbury: Another popular district in San Francisco is the Haight-Ashbury. It became famous with the Summer of Love in the 1960s. It was also home to several up-and-coming rock stars including the Grateful Dead, Janis Joplin and Jimi Hendrix. Today, you can explore the district for some shopping, learning about its history, and more. Find details on visiting the Haight-Ashbury District.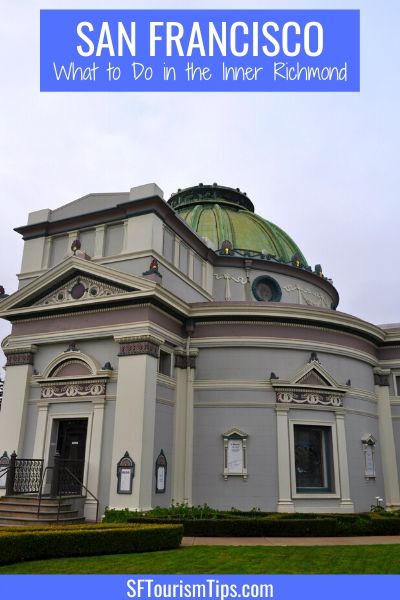 Comments? Questions? Suggestions?
I would love for you to join me in my private Facebook group! 
It's a great place to interact with me and others who know the area well.
You can ask questions, get advice for your upcoming stay, and then share your photos and advice with others when you return home. It's a great community and the fastest way to get answers to those nagging questions about your visit!