The Masonic in San Francisco: Calendar of Concerts & Tips to Attend a Performance

by Jill Loeffler  •

Updated: January 6, 2023
The Masonic in San Francisco is one of the premier venues for live performances. Each month, you will find about a half dozen shows including both comedians and music acts.

Some of the comedy shows you can see here include Nick Offerman, Ali Wong, and Chelsea Handler. Music acts include artists such as Lany, Incubus, and Tenacious D.
You will find this venue at the top of Nob Hill at 1111 California Street.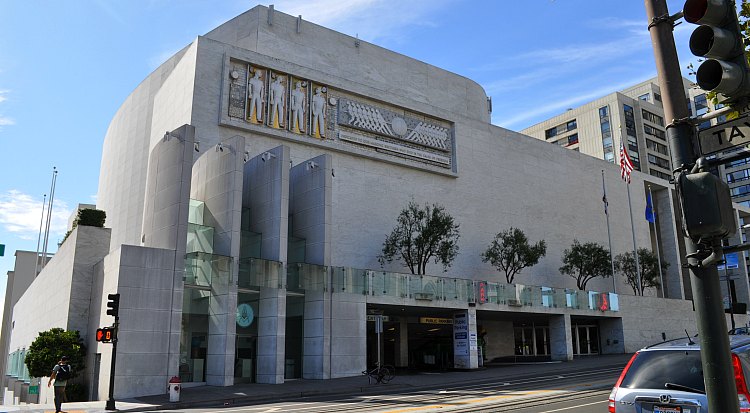 Disclaimer: I receive a small commission from some of the links on this page.

Upcoming Concerts & Shows at The Masonic in San Francisco

Here is a schedule of upcoming concerts and shows at The Masonic in San Francisco.

Where to Find Tickets

There are two places that I recommend looking for tickets to shows at The Masonic in San Francisco. Ticketmaster is where you will find tickets directly from the venue. They sell them for all shows, and you can find their listing of upcoming performances here.
If a show is sold out or you want better tickets, head over to TicketLiquidator. The company is a third party ticket reseller and you will find a large selection for all shows. I use them quite often for sold out performances and when I want to get seats a little closer to the action.
They offer a guarantee on their tickets, so you know you are always protected when buying through Ticketliquidator.
Find tickets for The Masonic on TicketLiquidator here.
Other Top Concerts in San Francisco Each Month

Tips to Attend a Show

Here are a few tips to help you enjoy your show at The Masonic in San Francisco.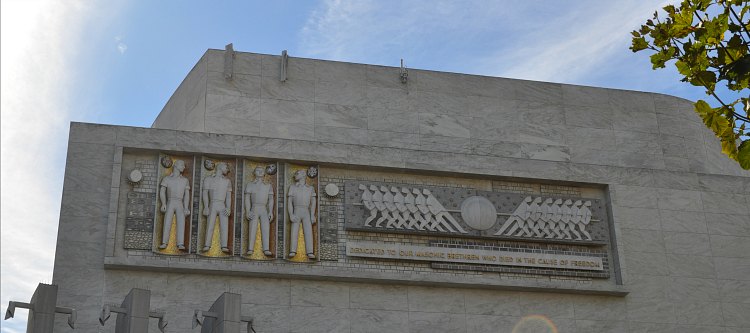 Public Transit to The Masonic in San Francisco

The best way to get here is by public transit. There are several buses and a cable car that will drop you off within a block or two of the venue. It's at the top of a very steep hill, so even if you are only a few blocks away, you might want to consider one of these options to get you up to the top of Nob Hill.
Cable Car: The California cable car offers a stop less than a block away. It's at the top of the hill, so you will have a flat walk from the stop to the venue.
Buses: The 1-California is your best bet to get here. It will take you to the top of Nob Hill and drop you off along Sacramento Street. There are two stops nearby and both offer a mostly flat walk to the venue.
The 27 buses drop off about two blocks away at California and Leavenworth. This is close, but the first block requires that you walk up a very steep hill to the top. Make sure to allow for extra time, so you can take your time walking the hill on your way to the top.
>> More tips on getting around SF
Where to Park

Street parking in this part of town is difficult and it will take a long time to find an open spot. I recommend selecting a garage or parking lot to park in before you arrive, so you know exactly where to go and how to get there with time to spare. Make sure to check the pricing and details before you enter to ensure the lot is still open after the show.
Here are a few of my recommendations.
The Masonic Garage: 1101 California Street, this parking garage is an indoor lot directly under the venue.
Crocker Garage: 1045 California St, this is one block away from the venue and it's a flat walk over to The Masonic in San Francisco. It's open until midnight but is quite pricey during performances.
Grace Cathedral Garage: 1051 Taylor, this is about a block away and is a slightly downhill walk to the venue. This garage is open until midnight during the week and until 2am on weekends. It's a great place to park during shows.
Hotels Nearby

You will find a number of great hotels within a block or two of this venue. Here are my top picks.
Hotel Fairmont: 4-star hotel that is a block away from the venue. This hotel has a ton of history and is always an interesting place to stay. It offers luxurious rooms with modern amenities. There are also a couple of fun restaurants on site including the famed Tonga Room (where it "rains" once an hour using their indoor rain machine! Trust me, it is a one-of-a-kind experience and not to be missed). 950 Mason Street. Find availability and reviews for the Fairmont.

The Nob Hill Inn: 3-star bed and breakfast that is just a block away from The Masonic in San Francisco. It's an easy walk (it is uphill, so take your time) to the show and at a more reasonable price than some of the other Nob Hill hotels. 1000 Pine Street. Find rooms and lodging options at The Nob Hill Inn.
You can also easily walk or take public transit down to Union Square for a larger variety of options. Here are some of my top picks.
Dinner Options Before the Show

There are both fancy and budget-friendly places for dinner before the show in the area, so you will have a good selection for your dining pleasure. These are just a few of my favorites.
Top of the Mark: 999 California Street, High-end cocktail bar with some light bites, they have amazing 360 degree views

Nob Hill Café: 1152 Taylor Street, Small, local Italian restaurant with pastas and pizza, open from 5 pm to 9 pm every Tuesday - Sunday
Osso Steakhouse: 1177 California, on the western side of The Masonic in San Francisco, high-end steakhouse
>> Find additional places to eat in and around San Francisco
The Masonic in San Francisco History

There have been a few different homes for The Masonic throughout its history. The first one was built in 1849, just before the famous California Gold Rush in Sacramento.
In 1861, the lodge was rebuilt in San Francisco. However, it was destroyed in the 1906 Earthquake.
This version of the Masonic was opened in 1958 atop Nob Hill and has been a favorite of music lovers since day 1. The main façade has a massive frieze showing members of of the Order of the Freemasons.
There are four different 12-foot tall figures that represent all four of the armed forces and the bravery of the Freemasons that have fought for freedom for all.
In the lobby there is a massive 48-foot by 38-foot mural window. It is made from 45 acrylic panels and uses colored glass, mixed with authentic seashells, stones, grass, and other pieces of the Earth. It is a must see work of art when you visit the Masonic in San Francisco.
More Top Concert & Performance Venues

Bill Graham Civic Auditorium: Another one of the top music venues in San Francisco is the Bill Graham Civic Auditorium. You will find this in the Civic Center District. They usually feature current pop and rock bands. Find a schedule of upcoming shows and other details to attend a concert here.
Curran Theatre: If you love the theater, then check out the shows at the Curran in San Francisco's Theater District. They offer traveling Broadway shows as well as other performances throughout the year. Find a current schedule and other details about the Curran here.
Orpheum Theater: The Orpheum is a premier theater with around a half a dozen Broadway shows each year. You will find it along Market Street near the Civic Center District. Find out more here including a schedule of upcoming shows.
Comments? Questions? Suggestions?
I would love for you to join me in my private Facebook group! 
It's a great place to interact with me and others who know the area well.
You can ask questions, get advice for your upcoming stay, and then share your photos and advice with others when you return home. It's a great community and the fastest way to get answers to those nagging questions about your visit!