San Francisco Helicopter Tours: Three Fun Options
Are you looking to add a little adventure to your visit? If so, then one of these San Francisco helicopter tours might be right for you! 

Below you will learn more about the three highest rated experiences. The most popular pick is the Vista Helicopter Tour which includes a 15 to 20 minute flight. The other two options are the Vista Grande Helicopter Tour and the tour with lunch and an afternoon in Sausalito.
You'll also learn about when I had the chance to fly high above the SF Bay.
It's a life changing experience and one I highly recommend! 
Disclaimer: I receive a small commission from some of the links on this page.

1. San Francisco Vista Tour

This is a view from above of the Golden Gate Bridge. It's just some of the views that you will experience on a helicopter flight.
Your trip starts with a shuttle pick-up from one of three central locations in the city. They include picks ups at Hilton Hotel (333 O'Farrell Street) in Union Square, at the Hotel Zephyr (250 Beach Street) in Fisherman's Wharf, and the Fairmont Hotel (950 Mason Street) in Nob Hill.
When you book, you will select the location that works best for you. All three pick-up points are the same price.
Your driver will take you right to the helicopter pad.
Once you arrive, you will board the helicopter immediately. Your trip starts just to the north San Francisco. You will head south along the Embarcadero and past the Ferry Building along the waterfront. You'll then fly over downtown San francisco and make your way past Coit Tower and above Fisherman's Wharf. You will then make your way past Alcatraz Island and head west to the Golden Gate Bridge.
The most dramatic part of the trip is when you fly by the Golden Gate Bridge! This unbelievable view will showcase not only its beauty, but also its massive size.
Finally, you will head back along the coast for amazing SF skyline views and land again just to the south of the Bay Bridge.
The entire flight is choreographed to music, along with spontaneous narrative from your experienced pilot. The trip lasts 15 to 20 minutes but is an adventure you will never forget.
This tour option runs every day (weather permitting). You can select from one of these three time slots:
10 am shuttle pick-up, 10:30 am flight
12:30 pm shuttle pick-up, 1 pm flight
3 pm shuttle pick-up, 3:30 pm flight
This flight starts at $235*. The helicopter fits six people. If you are a group of six, you get a private tour. If you are less than six people, you will be in the aircraft with others. 
The entire tour from door to door is around 2.5 hours.
2. Vista Grande Helicopter Tour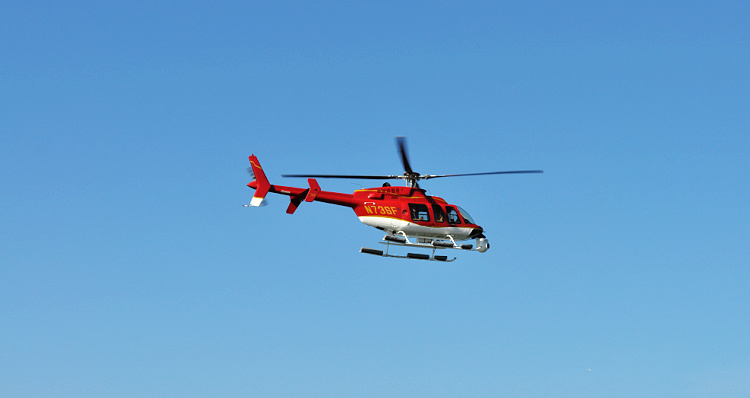 Are you interested in a slightly longer journey? The Vista Grande Helicopter Tour gives you 10 more minutes (30 in total) and several more miles of great views.
In addition to the adventure outlined above, you will also make your way out to the Pacific Ocean coastline, over the Marin Headlands and past both Sausalito and Tiburon, adding almost 20 more miles to the full Vista route.
This tour also runs three times a day:
10 am shuttle pick-up, 10:30 am flight
12:30 pm shuttle pick-up, 1 pm flight
3 pm shuttle pick-up, 3:30 pm flight
This tour starts at $305* per person. They use the same helicopters for this tour, so six people in total.
This tour from the time they pick you up to the time they drop you off is around 2.5 to 3 hours.
3. Helicopter Flight with Lunch and Afternoon in Sausalito
This is a look at what you'll see when you first start. It's the Golden Gate Bridge with the waterfront town of Sausalito in the lower right-hand corner.
The final option for top San Francisco helicopter tours is a flight with lunch and an afternoon in Sausalito. 
This one also picks up in one of the three locations mentioned above.
The difference is that this option runs just once a day with your morning pick up at 10 am. 
Once your driver picks you up, you will head north to Sausalito to the helicopter pad for your briefing. You will then follow the same route as described under the #1 tour on my list (click here to quickly scroll back up to the top). 
The helicopter portion of the tour is also 15 to 20 minutes for this tour.
After your flight, your shuttle driver will take you over to Sausalito for a pre-arranged meal at a top Italian restaurant (included in the price). You can then spend a few hours or the entire day in Sausalito.

You will take the Sausalito Ferry back to SF at your leisure that afternoon (the ferry ticket is also included in the price).
This is another fun way to spend the day in the San Francisco Bay Area.
This tour starts at $450* per person.
*Prices are subject to change at anytime.
My Experience
This is a great photo looking out the window at the Golden Gate Bridge with the Marin Headlands behind it. So gorgeous!
I've been lucky enough to fly over the San Francisco Bay. It's an experience like no other.
Being in a small aircraft like this and getting the chance to look out the windows at the amazing views all around is such a treat.
From high above, you'll get to see the Golden Gate Bridge from several angles. It gives you a unique and fascinating view of this structure (and of course, the chance for amazing pictures).
You'll also fly high over Alcatraz. It's an interesting view and makes you realize what a small island is it. It made me even more curious about the people that worked and lived there. It must have been so isolating.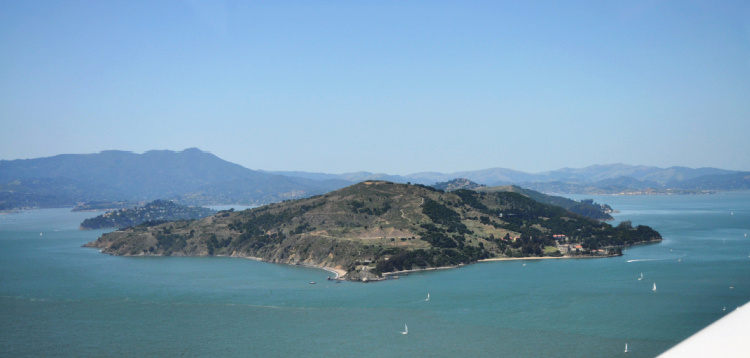 This is what it looked like as we approached the flyover of Angel Island.
Other top attractions you will get to see from above include Angel Island (a fantastic place to hike if you have a full day free), Sausalito, and downtown San Francisco.
The other thing that is so striking when you fly above is just how close all of these places are and how small San Francisco is in area. You'll see that Alcatraz is only about a mile from the shores of SF. It was so close, but yet so far for many of its prisoners.
You'll also see that the Golden Gate Bridge and Alcatraz also aren't that far away from each other.
No matter what, taking one of these San Francisco helicopter tours is an experience you will never forget. I highly recommend it if budget is not a problem. 
Things to Know Before Booking
There are just a few things you will want to know before you book. 
They require that you book two tickets per booking. They do not accept odd numbers of bookings. So, you aren't able to go on your own or in a group of three or five.
The helicopters are pretty quiet inside and seat four to six people. They will combine you with other travelers if you have less than four or six people in your group. However, everyone gets a window seat! 
They do have a weight restriction of 300 lbs. (136 kg) per person. You must send them your height and weight a few days before you arrive. This is so that all passengers are able to properly use their standard seatbelts. 
They do no allow those with heart conditions or serious medical conditions to fly. 
They will double check everything before they allow you to fly. They do have the right to refuse (no refunds) if you are not honest with them before you arrive.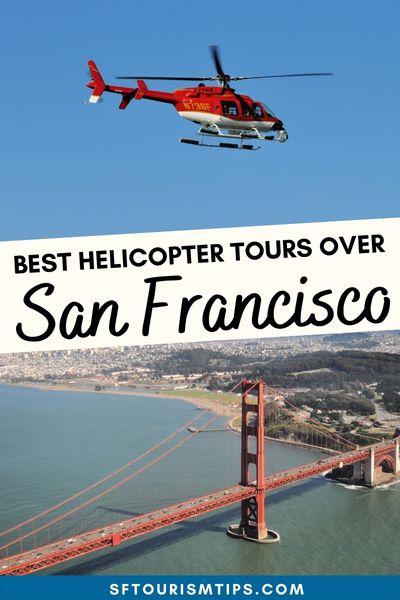 Comments? Questions? Suggestions?
I would love for you to join me in my private Facebook group! 
It's a great place to interact with me and others who know the area well.
You can ask questions, get advice for your upcoming stay, and then share your photos and advice with others when you return home. It's a great community and the fastest way to get answers to those nagging questions about your visit!