Irish Pubs in San Francisco: The Best Pubs & Restaurants in SF

by Jill Loeffler  •

Updated: October 11, 2022
Grabbing a drink at one of these local Irish Pubs in San Francisco always makes for a fun evening. These are my five favorites. They range from local pubs to full-service restaurants.

They serve up some of the best food from Bangers and Mash to Shepard's Pie. Most also offer some special events around Saint Patrick's Day, although any day is a great time to stop by for a drink and some yummy food.
In addition, you will also find more information on Buena Vista Cafe, the first place in the US to serve traditional Irish Coffee.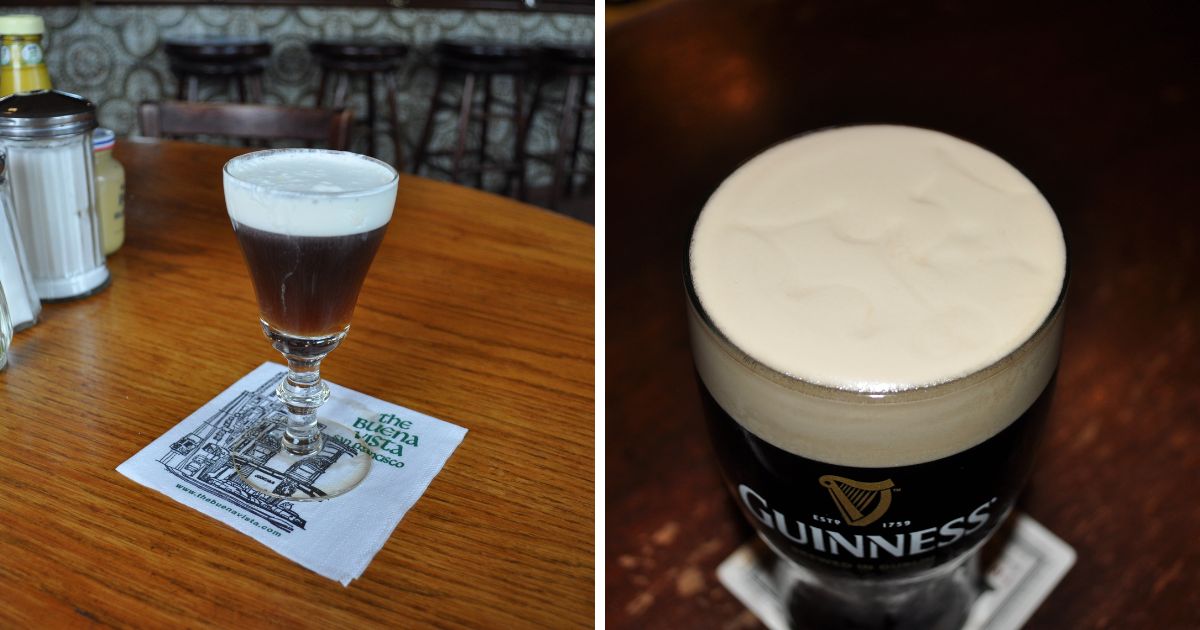 Disclaimer: I receive a small commission from some of the links on this page.

1. Irish Bank Bar & Restaurant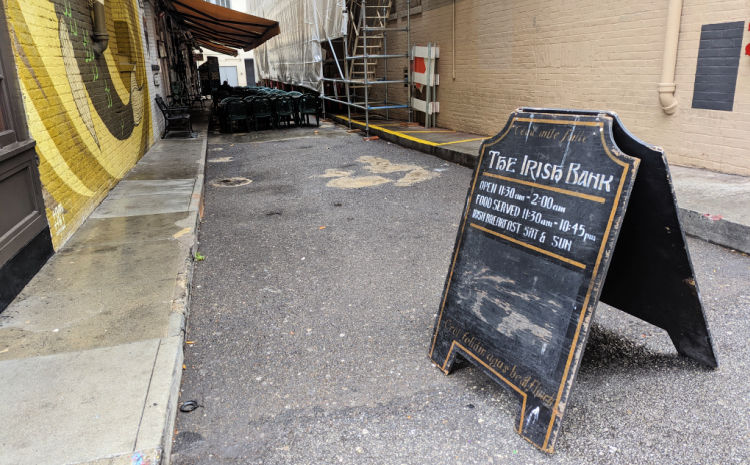 Another one of the great Irish pubs in San Francisco is the Irish Bank. It's centrally located by both the Financial District and Union Square.
They have a full bar, some great food, and even a little bit of outdoor seating. As you can see from the picture above, the outdoor seating also has an overhang in case you want to sit outside when its raining. 
They also have one of the best Saint Patrick's Day parties every year.
Address: 10 Mark Lane
Specialties: Outdoor seating, fantastic food
2. Buena Vista

My next recommendation is the Buena Vista Cafe. This famous cafe in the Fisherman's Wharf neighborhood introduced Irish Coffee to the US. It is very pricey, and mostly tourists, but is absolutely the best place to get a true one in the city.
They do not have very many typical Irish dishes on their menu.
I recommend stopping by - earlier in the day - to try a famous coffee and then heading to one of the other pubs on this list if you want some traditional food.
Address: 2765 Hyde St.
Specialties: Irish Coffee, Historic Bar
>> More great places to eat in Fisherman's Wharf
3. Johnny Foley's Irish House

Another great centrally located bar is Foley's. Located just steps from Union Square, this is one of the Irish pubs in San Francisco that has a large beer selection and some great pub food. They have live music most nights and a fun, lively atmosphere.
Here you'll also find some great food. Some of my favorites include their Fish & Chips, Cottage Pie (with ground beef, mashed potato crust and a variety of vegetables) and Bangers & Mash (with two pork sausages, mashed potatoes, stewed onions and seasonal vegetables).
In addition to these favorites, you will also find some great dishes such as slow roasted prime rib of beef, roast lemon Rosemary natural range chicken, and an almond black pepper crusted salmon fillet. Foley's is open for both lunch and dinner.
Address: 243 O'Farrell Street
Specialties: Traditional food, lively atmosphere, central location
4. The Chieftain Irish Pub & Restaurant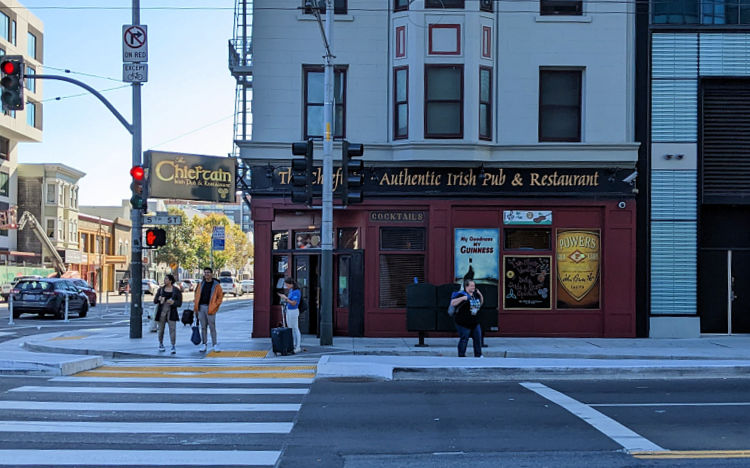 Another great place to grab a pint and some authentic food is the Chieftain Irish Pub and Restaurant in San Francisco's SOMA district. Here you will also find Bangers & Mash, the Chieftain Guinness Stew, and their famous Shepherd's Pie. You can also order the Beer Battered Fish & Chips, Corned Beef & Cabbage, or the Chieftain Irish Grill (a classic breakfast). They are open for brunch, lunch and dinner.
Address: 198 5th St.
Specialties: Open all day, fantastic food, traditional pub feel
>> Find additional sports bars around SF
5. Durty Nelly's

The next pub on my list is a fabulous pub all the way out in the Outer Sunset. It will take a little time and effort to get out here, but I can guarantee it will be worth it. It's a local favorite and has classic dishes such as Shepherd's Pie, Fish & Chips and a classic breakfast. On their menu, you'll also find Bangers and Mash, Chicken Curry Chips, and a Half-Roast Chicken.
Another great thing about this pub is that it's very reasonably priced and has a great selection of beers. They are open every day from 11 AM to 2 AM and the N Judah will drop you off just a few blocks away.
Address: 2328 Irving St.
Specialties: Local feel, reasonably priced food on the menu
More Fun Nightlife Options

Best SF Bars: I enjoy hitting the town at night with my friends which gives me the chance to continually check out the best bars in the city. This list includes some of my favorites and features places such as Lush near Nob Hill with some of the strongest drinks in the city and Top of the Mark where you get some amazing views of downtown SF and the bay.
Top Wine Bars: In addition to these fun Irish Pubs in San Francisco, you will also find several fantastic wine bars in the city. One of the top wine bars in the US, the Hidden Vine, is one of my favorites. On this page, you will find more of my favorites throughout the city.
Comedy Clubs: Heading to SF's Comedy Clubs is another one of my favorite activities. I'm always impressed with the talent SF brings in and it's also fun to watch some of the local comedians just getting there start. On this page, you will find a list of upcoming comedians and ongoing comedic performances such as Beach Blanket Babylon and Foodies, the Musical.
Comments? Questions? Suggestions?
I would love for you to join me in my private Facebook group! 
It's a great place to interact with me and others who know the area well.
You can ask questions, get advice for your upcoming stay, and then share your photos and advice with others when you return home. It's a great community and the fastest way to get answers to those nagging questions about your visit!