San Francisco City Cats 2019 & 2020
All About Our New Semi-Professional Basketball Team
NOTE: On December 6, San Francisco (and a few surrounding counties) will once again be on a stay-at-home order. This will last indefinitely. Click here for more information.
Get ready for some great San Francisco basketball as the SF City Cats have arrived and are part of the awesome American Basketball Association. Not as well known as the National Basketball Association, the ABA still has a long and storied history as they've been around for almost 20 years now.
The ABA is essentially a semi-pro basketball team and is the largest professional sports team in the WORLD!
For those that don't know the history of the NBA, here is a quick primer. The ABA and the NBA used to be separate entities. It wasn't until 1976 when the two associations merged and become what is now known solely as the NBA.
In 1999, Richard P. Tinkham, who used to own the Indiana Pacers, and Joe Newman decided to build a new ABA entirely on their own because they wanted something different and new that is community focused, has a faster pace with higher scoring and more fun.
A perfect example and exciting twist is the fun "3D Light" where each shot is worth more than the usual points depending where the player shoots it.
An example of this is a half-court shot in the NBA is worth only 3 points no matter what, while a half-court shot in the ABA is worth 5 points if the 3D light is on.
And trust me, you are gonna see a lot more long-distance shots with the 3D light on because it can make sure a difference so quickly!
The SF City Cats season starts in November and runs through April, including the playoffs. There are usually about 5 to 6 games a month.
Tickets to the game cost as little as 5 bucks for kids, and 10 bucks for adults. If you want to get the VIP tickets, they are usually $25.
Disclaimer: I receive a small commission from some of the links on this page.
2019 & 2020 Season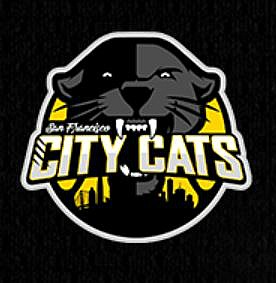 The season for the SF City Cats usually has about 2-3 home games a month so you can be sure to see them numerous times.
The games are played at the classic Kezar Stadium located at 755 Stanyan Street, in San Francisco.
November
11/3: Fresno Flaming Sunrays
11/9: Kitsap Admirals
11/16: Oaktown Warriors
December
12/7: Solano Stallions
12/14: Jacksonville Giants
12/21: California Sea Kings
12/22: OC Novastars
January
1/5: CCC Delta Stars
1/11: San Jose Knights
1/18: Team Trouble
February
2/1: OC Novastars
2/16: San Diego Knights
March and April schedules are dependent on the playoffs and seeding of the team.
About Kezar Pavilion
Kezar Pavilion is an indoor arena located at 755 Stanyan Street, in San Francisco. The arena holds about 4,000 people and all the seats have great views of the court. It is easy to find as it is close to Kezar Stadium where the San Francisco 49ers used to play way back in the early days of the NFL.
Kezar Pavilion is an easy drive from Union Square if you take Geary Street and then turn onto Stanyan. The best way to get here on public transit is to head to the Powell Street Station and take the N Judah train. You will take it all the way to Carl and Stanyan Streets. From this stop, you will be just two blocks away from Kezar Pavilion. It takes about 20 minutes.
If you are coming from Fisherman's Wharf, you'll want to take Pine Street, but it is probably easier just to take mass transit as it can get a bit confusing. The best route from Fisherman's Wharf is to take the F Streetcar to the N Judah at the Embarcadero. This route takes about 45 minutes.
Brief History of The American Basketball Association
As briefly mentioned above, the rules for the American Basketball Association is quite different from the NBA. The "3D Light" allows for more scoring since each shot is worth more points the further the distance from the basket. The teams must be across half-court within 7 seconds compared to 8 in the NBA. This may not seem like a lot of time, but it really speeds up the action and the fun.
Lastly, in the NBA, your favorite player can easily foul out and you won't get to see the best of the best! The ABA has figured out a way more fun experience for you instead of having players leave the game, they get six fouls and that leads to the opposing team getting the ball.
So, you'll see more of your favorite players, at a faster pace, and with super explosive scoring all in a very small venue. You seriously can't see anything like this in any NBA arena.
The owner of the Sf City Cats is Michael Steadman, and he has a long history of being a businessman who knows how to win, while also helping everyone to have a great time and enjoy their day!
Other Bay Area Sports Teams
Golden State Warriors: The NBA team for the Bay Area is the Golden State Warriors. They play just across the bay in Oakland and these tickets are popular. Find out more about attending a game this season.
San Jose Sharks: The San Jose Sharks are the local NHL team. They play at the SAP Center in San Jose with about half a dozen home games each month. Check out this year's schedule.
San Francisco 49ers: The San Francisco 49ers also have games from September to early January. They play just south of SF at Levi's Stadium in Santa Clara. Find out more about attending a game.

Follow SFTourismTips on Facebook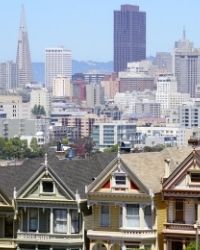 On my Facebook page, you will find more great information about planning your San Francisco vacation.
It includes tips, must see attractions, and other fun details.
Click the link below to check it out. If you enjoy the page, give us a like.