Bill Graham Civic Auditorium in San Francisco
Concerts Calendar & Tips to Attend a Show
NOTE: Click here to stay up-to-date with what's open and opening soon.

The Bill Graham Civic Auditorium in San Francisco is one of the largest music venues in the city. You will find five to six big name musical acts on their schedule each month.
It's a great place to catch a concert being that it has a capacity of 8,500 people. You will find it in the Civic Center District with easy access from BART or Muni.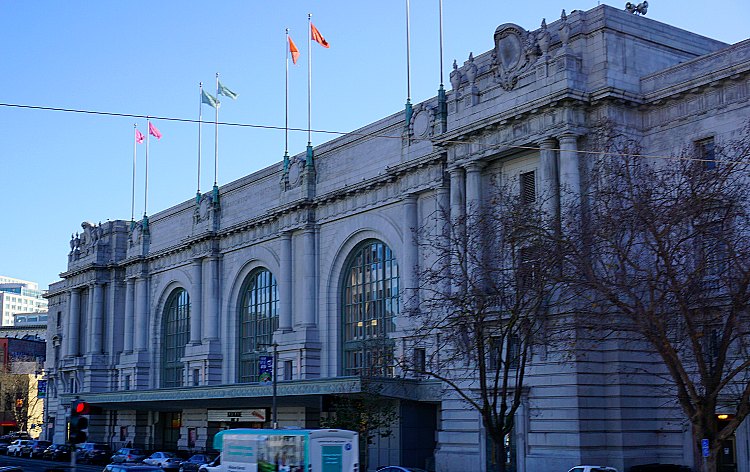 Disclaimer: I receive a small commission from some of the links on this page.
Everything You Need to Know About Seeing a Show
at the Bill Graham Civic Auditorium in San Francisco
Upcoming Performances
Note: All shows are postponed due to COVID-19. The venue will open as soon as the health department feels it is safe for large gatherings and concerts.
Here is a schedule of upcoming shows at the Bill Graham Civic Auditorium in San Francisco.
Where to Find Tickets
You will find tickets for the Bill Graham Civic Auditorium in San Francisco on a few places online.
Ticketmaster: They use Ticketmaster as their official ticket office. You can pick up tickets to most shows here. These are directly from the venue, but there is an added fee when you purchase here. Visit their site for ticketing details.
Ticketliquidator: If a show is sold out or you are looking for better seats, you will find third party tickets on Ticketliquidator. I use them all the time and have had great luck with their ticket selection. Find tickets for upcoming shows on Ticketliquidator.
Seating Inside the Auditorium
The capacity inside the venue is 8,500 people.
Yes. There are two ways they do seating inside the venue. One is assigned seating, where the entire auditorium has assigned seats on each ticket.
The second is general admission. The main floor of the auditorium is standing room only during GA shows. The seating in the balconies is first come, first served. If you want to sit down during a general admission show, make sure to arrive as early as possible to grab your seats.
Is Bill Graham ADA accessible?
Yes, you can call ahead to reserve ADA accessible seating. However, if you happen not to be able to get an ADA seat before you arrive, the venue is usually great at finding you a excellent spot for the show.
Tips to Attend a Show
Public Transit to the Bill Graham Civic Auditorium in San Francisco
Your best bet is to take public transportation over to a show at the Bill Graham Civic Auditorium in San Francisco. You will find plenty of stops for multiple transit options within a block or two of its front doors. Here are a few options.
MUNI Light Rail Trains: Take the J, K/T, L, M, N or S to the Civic Center stop. You will exit onto Market Street. From here, head to Larkin and Grove Streets to find the entrance.
E & F Streetcar: The E & F Streetcars offer a stop around Market and 9th Street. Head north on Larkin for one block to find the entrance. The F Streetcar is your best bet if you are coming from Fisherman's Wharf.
Buses: There are numerous bus lines that stop right near the entrance including 6, 7, 9, 19, 21, 47, & 49.
BART: The best BART Station is the Civic Center Station. It will also drop you onto Market Street. Head toward Larkin and walk one block up Larkin to find the auditorium.
>>Find additional tips for getting around San Francisco during your stay
Where to Park
Parking on the street in this area is difficult, so I recommend heading straight to a parking garage. Make sure to double check closing times before entering so you can be sure that it will be open that night until after the concert is over.
Here are a few options.
Civic Center Garage: 355 McAllister Street, 843 spot garage below the Civic Center Plaza, entrance and exit are both on McAllister Street.
BEI Hotel Civic Center: 50 Eighth Street, hotel parking garage with 200 spaces, entrance on 8th Street.
Performing Arts Garage: 360 Grove Street, 598 space garage just 3 blocks away from the Bill Graham Civic Auditorium in San Francisco, entrance and exit on Grove Street. It usually closes about an hour after the performances end.
Where to Stay
If you are looking to stay close to the Bill Graham Civic Auditorium in San Francisco, here are a few suggestions.
Hotel Whitcomb: 1231 Market Street, a 3.5-star hotel just two blocks away, perfect spot if you want to walk home after the show, find recent reviews and prices on Booking.com
San Francisco Proper Hotel: 1100 Market St, this 4-star hotel is about 5 blocks from the auditorium, it's a great higher-end option in this area, find great rates on Booking.com
BEI Hotel San Francisco: 50 8th St, 3.5-star hotel also just three blocks away, great location and decent prices for the area, find out more on Booking.com
Union Square Hotels: If you are looking for additional hotel options, you will find a large variety of options in Union Square. It's just a mile away from the Bill Graham Civic Auditorium so you can easily walk or take public transit to get back to your hotel after the show. Find a list of some of my favorites here.
Dinner Options Before Your Show or Drinks After
If you want to grab a bite to eat or a drink before or after the show, I recommend heading over to the Hayes Valley district. It's just a couple of blocks away on the western side of Van Ness Street.
This district has a great selection of options from quick grab-and-go places to higher end restaurants. You will find everything from German to New American cuisines.
You can also sip on some local wine or head to a dive bar for a few beers.
Here are just a few of my favorite places to eat and drink in this district.
What You Are Allowed to Bring into a Show
You are allowed to bring only a few things with you into the show. I recommend only bringing along what is necessary. Here is what the Bill Graham Civic Auditorium in San Francisco allows you to bring with you inside.
Factory sealed water bottles
Empty Camelbacks and empty refillable water bottles
Personal food items
Personal cameras
Small purses, bags, or backpacks
Totems (must be small and light weight, no larger than 6 feet long and 1/2 an inch thick)
Anything else you bring along with you will not be allowed in the venue.
More Concerts Around San Francisco: Calendars by Month
Discover additional fun concerts around San Francisco. Click the links below for top shows each month at other venues including the Fillmore, the Warfield, and the Chase Center.
Bill Graham Civic Auditorium in San Francisco History
Who Was Bill Graham?
For those that haven't heard of Bill Graham, he was a music promoter legend in San Francisco. Bill Graham basically built the rock and roll scene that made the City by the Bay famous in the 60s and beyond.
Some of the bands that he helped become famous include Janis Joplin, Jefferson Airplane, Carlos Santana, and the most classic of San Francisco bands, The Grateful Dead.
Graham died in a helicopter crash on October 25, 1991. He flew out to a Huey Lewis concert at Concord Pavilion. After his meeting with Lewis, he and a few others were flying back into San Francisco under severe weather. The helicopter hit a high voltage tower and all passengers on board were killed instantly.
Graham was inducted into the Rock and Roll Hall of Fame posthumously in 1992.
History of the Building & Venue
Originally built in 1915 for the Pan-Pacific International Expo, this event center also held the 1920 Democratic National Convention, housed the San Francisco Opera, was the original home for the San Francisco (now Golden State) Warriors, and much more.
It was renamed the Bill Graham Civic Auditorium in honor of rock impresario Bill Graham a year after he died in a plane crash in 1991. Some of the most famous musicians and artists have performed here including Elvis Presley, Ray Charles, Gladys Night & the Pips and many more.
More Things to See and Do in the Civic Center District
Orpheum Theatre: Head over to the Orpheum Theatre to catch an award-winning Broadway musical. This historic theater is just a 5-minute walk away from the Bill Graham Civic Auditorium in San Francisco. It's one of two theaters offering dozens of Broadway shows each year. Learn more about the theater and its upcoming shows.
SF Ballet: The SF Ballet is also right around the corner. They offer performances of the classic "The Nutcracker" every December. Their regular season runs from January to May with new performances every year as well as popular shows such as Cinderella. Get their latest schedule here.
All Activities in the Civic Center: You will find a variety of other things to do in the Civic Center area including museums, events and other attractions. Find a complete list of things to do in this interesting district here.

Follow SFTourismTips on Facebook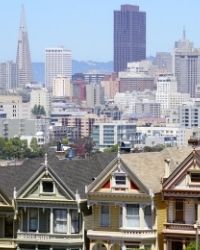 On my Facebook page, you will find more great information about planning your San Francisco vacation.
It includes tips, must see attractions, and other fun details.
Click the link below to check it out. If you enjoy the page, give us a like.

More Fun Things to Do in San Francisco