SF Bay Area Events in August 2019
Festivals, Theater and Other Fun Things to Do
Enjoy these SF Bay Area events in August 2019. Top picks include theater shows, festivals, and sporting events in San Francisco, San Jose, Berkeley, and more.
Highlights this month include the Outside Lands Music Festival in Golden Gate Park, Silicon Valley Pride, and the Palo Alto Festival of the Arts.
Read on for some great ideas and what to do in the Bay Area this month.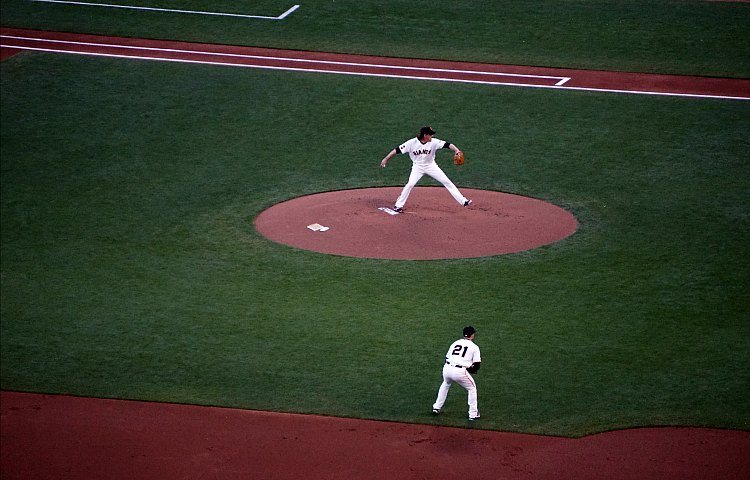 Disclaimer: I receive a small commission from some of the links on this page.
Santa Clara County Fair
Dates: 8/1 - 8/4
The Santa Clara County Fair is one of the more popular SF Bay Area events in August. It features jugglers, magicians, clowns, animal races and so much more. There are even seals that perform for your enjoyment!
You will find a variety of food with lots of country flavor. Entertainment includes local favorites. The Santa Clara County Fair runs from August 1st to the 4th.
Fremont Festival of the Arts
Dates: 8/3 & 8/4
This annual arts & crafts festival features more than 500 different vendors. In addition to handmade crafts, you will also find plenty of food trucks, beer, wine, and even margaritas.
This fair is great for the entire family since there are street performers and face painters. There are also two stages with continuous live music all day long. You will also find a whole section just for the kids with rides, games and shows.
The event is on August 4th and 5th, from 10 am to 6 pm in downtown Fremont.
SF Giants Baseball
Dates: Several in August
Head over to Oracle Park (formerly AT&T Park) to catch the SF Giants in action against teams such as the Washington Nationals, Philadelphia Phillies, and San Diego Padres. They have more than a dozen games this month as one of the best stadiums in baseball.
>> More about attending a game at Oracle Park
>> Full calendar of August events in SF
Hotel Deals in the SF Bay Area
Are you looking to spend a few nights here as you enjoy some of these SF Bay Area events in August? If so, make sure to check out the great deals all around the SF Bay. Click the links below for details.
Booking: Find great deals all around San Francisco for your upcoming stay!
TripAdvisor: What's the #1 hotel in San Francisco? Read reviews & find hotel deals on TripAdvisor!
Napa Town & Country Fair
Dates: 8/7-8/11
Wheels and Squeals is the motto of this year's Napa Town & Country Fair. It's a great place to find the best meat, fruits, vegetables, and wines from local growers and producers.
In addition, you will find find plenty of fun activities for the entire family. Musical artists in the past have included the famous Wynonna & The Big Noise, Tony Orlando, and Metalachi. The fair runs from noon to 10 pm each day.
>> Full calendar of events this month in Napa
Outside Lands Music Festival
Dates: 8/9 - 8/11
One of the biggest SF Bay Area events in August every year is Outside Lands Music & Food Festival. Located in the gorgeous Golden Gate Park, this festival draws some of the big bands in the world to play here each year. There are over 70 bands that will perform during the festival.
If you need to grab a bite to eat, you are in luck. Outside Lands has over 50 restaurants and 10 food trucks at your service. Need a drink? There is both a Wine Lands and Beer Lands that carry multitudes of the best producers from around the area. Lastly, there is an Outsider Art area to check out some new and interesting art during the shows. The Festival opens at noon each day and ends at 10 pm.
>> More about attending this year's Outside Land's Festival
San Jose Jazz: Summer Fest
Dates: 8/9 - 8/11
All you really need to know is that there are 10 stages of music including Jazz, Blues, Salsa, R&B, and more at the annual San Jose Jazz Summer Fest. Known as one of the best jazz festivals in the USA, this is the place to tap your toes and dance til you can't dance anymore.
If you want to refresh yourself after all the dancing and moving, you have your choice of many food, wine, and beer options throughout the festival grounds. You can also enjoy some music themed screenings as you sit down and relax.
>> Visit their site for ticketing details
Half-Priced Bay Area Tickets
In addition to these fun SF Bay Area events in August, you will also find some great activities at up to 50% off on Goldstar. Click the links below for details and start saving today!
60-Minute Bay Cruise: Cruises around the bay, leaves from Fisherman's Wharf, several cruises a day, Full price $33, Goldstar price $20*


Go-Kart Racing at K1 Speed: Indoor go-kart racing in South San Francico, Dublin, and Santa Clara, Full price $30-$58, Goldstar $17-$38*


Downtown Berkeley Brunch Tour on Sundays from 11am to 2pm, Full price $115, Goldstar $80.50*
*Small service fee at checkout.
Silicon Valley Comic Con
Dates: 8/16 - 8/18
This August in the South Bay, Apple co-founder Steve Wozniak presents the premier event in technology and pop culture: the Silicon Valley Comic Con. This convention brings together celebrities, comics, independent artists, cosplay, video games, music, apps, and even more electronics. The event will take place at the San Jose Convention Center. You can get tickets for individual days or all three.
>> Visit their site for additional details
Hayward Zucchini Festival
Dates: 8/17 & 8/18
With 4 stages of live music, this is way more than a zucchini festival! Bring the entire family and enjoy crafts and art booths, live music, and a special kid's town area with games and activities.
The festival runs from 10 am to 8 pm each day and you can try all kinds of special zucchini based foods like zucchini fries, zucchini bread, zucchini pasta, and zucchini cookies and cakes. There are also contests such as longest zucchini, weirdest shaped zucchini, and more.
SF Bay Area Events in August: Theater
You will find dozens of performances this month all around the bay. Top SF Bay Area events in August at local theaters include Hamilton at the Orpheum in San Francisco and The Fantasticks at the Coastal Rep in Half Moon Bay, and Billy Elliot at the Woodminster Amphitheater in Oakland.
>> Visit the SF Bay Area theater calendar for more shows this month
Scotts Valley Art, Wine & Beer Festival
Dates: 8/17 & 8/18
Not only a art, wine and beer festival, this is also a great car show too. The festival has a competition with over 120 different artists bringing their best from around the world. Located at the stunning Skypark, with redwoods all around, this is one of the SF Bay Area events in August that has something for the whole family ranging from food, art, music, drinks and anything else you can imagine.

This festival has something that no other festival has, The Cops 'N Rodders car show. Many vintage cars cruise from the Santa Cruz Boardwalk, up to the Skypark, and park where everyone can check them out. They are then awarded for different categories at the end of the event. These beauties are not to be missed!
SF Bay Area Events in August: Concerts
Live concerts are another one of the fun SF Bay Area events in August. You will find shows both indoor and out at top venues such as the Bill Graham Civic Auditorium in San Francisco, the Greek Theatre in Berkeley, and the Shoreline Amphitheater in Mountain View. You can see international stars as well as popular local artists.
>> Find a full schedule of upcoming concerts in August
Pebble Beach Concours d'Elegance
Date: 8/18
The preeminent car show in the USA is in August again this year. Started in 1950, this show has been home to many of the most exotic, and expensive, cars for over 70 years running. Not only will you see the most beautiful cars, in perfect condition, but you can also watch as bidding starts and buyers do their best to win the car of their dreams.
If you are looking for a bite to eat, or something to drink, this is the perfect location as many of the top restaurants are in attendance. There are also many restaurants nearby incase you want a sit down meal. Make sure to dress your best and enjoy the wonderful Concours d'Elegance in Pebble Beach.
>> Additional things to do in the Monterey area this month
Rodney Strong Summer Concerts
Date: TBD
Rodney Strong is known, first and foremost, as a world class winery that produces high quality wines every year. They also have some of the best musicians come to their winery each year to perform and entertain visitors. You will see top talent and be able to watch them from the green with your favorite wine, and snacks, so you can enjoy the whole show without interruption.
The headliner for the month of August is The Temptations with the Four Tops. Every view from the green is excellent but being that this is an outdoor event, make sure to plan accordingly. Low back chairs are allowed, but tables, umbrellas and tall chairs are not.
Oakland A's Baseball
The Oakland A's baseball team are also in action this August in the SF Bay Area. You will find more than a dozen games on their schedule this month at the Oakland Coliseum. It's another one of the SF Bay Area events in August that your entire family will enjoy.
Palo Alto Festival of the Arts
Dates: 8/24 & 8/25
The gorgeous University Avenue becomes a fine art street fair with over 300 different vendors showing, and selling, their crafts to all. This is one of the best SF Bay Area events in August and always is a great way to spend a few days in the later part of the month.
This two day event usually draws around 175,000 people and includes both food and wine booths for you to enjoy. There are also musicians and other entertainers in case you want to take a break and just relax for awhile.
Don't miss out on one of the largest SF Bay Area events in August.
Facebook Summer Jam: Island Vibes
Date: 8/17
Everyone knows about Facebook, but not many people know about their community fesitvals! This month's Facebook Summer Jam features island music, culture, food trucks, and free admission for all. It's all about Island Vibes and Reggae Beats.
The event runs from 1pm to 6pm and both admissionand parking are free. Those with a sense of humor will appreciate that the address for the fair is at 1 Hacker Way.

Tequila & Taco Music Festival
Dates: 8/24 - 8/25
This is the place to be for lovers of tequila, tacos, music, arts and crafts and so much more! Santa Cruz is known as one of the most beautiful locations in the bay area and this festival just makes it better. Not only are there top shelf tequilas for you to sample (on Saturday only), but you can also get delicious margaritas and local brews too.
There are different passes available so make sure to plan ahead. Buy the right one for you so you don't miss out on anything this festival has to offer.
Silicon Valley Pride
Dates: 8/24 & 8/25
One of the most colorful SF Bay Area events in August is Silicon Valley Pride. The party starts at 6 pm, on Saturday night, with the always hilarious "Heroes vs Villians" Party at Cesar Chavez Park. The Pride Parade is at 10 am starting at Market Street in San Jose and the festival runs from noon to 6 pm.
There is loads of live entertainment, food, drinks, dancing, and everything else you can imagine to show pride in Silicon Valley during these two days.
Oakland Chinatown Streetfest
Dates: 8/24 & 8/25
Just across the bay from San Francisco is the exciting city of Oakland. The Chinatown festival is a huge draw every year and is always one of the largest SF Bay Area events in August in Oakland. It starts at 10 am, each day, and ends at 5 pm. This free festival has over 200 vendors, selling everything from your favorite foods to clothes to toys.
The festival has two different stages offering live music and shows all day long. There is a cultural village so you can learn more about the history of the Chinese culture and influence on the USA.
Chocolate & Chalk Art Fair
Date: 8/24
Berkeley's Gourmet Ghetto is home to this fair which is a treat for your eyes and for your taste buds. Starting at 10 am and ending at 5 pm, you can get your fill of delicious chocolate treats, the chance to enjoy live music, get your face painted and, of course, learn how to do street chalk art. There is even a contest where you can win cash and prizes for the best chalk art.
This is a great event for kids of all ages since there are bouncy castles, and balloon twisters for the youngsters. It's also one of the great SF Bay Area events in August for adults as there are several beer and wine booths.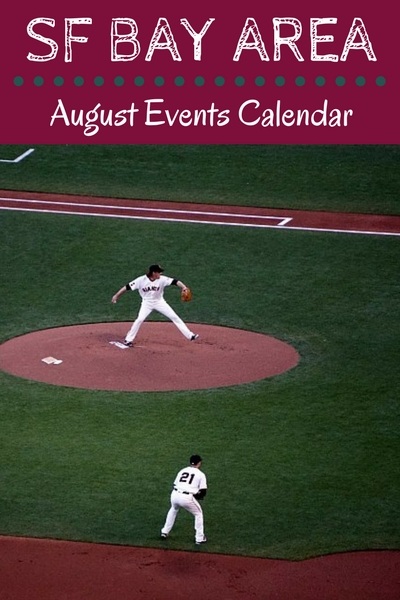 More Info for August