San Francisco Events in April 2013
SF Entertainment Calendar for April 2013
April is one of the best times to visit San Francisco. The weather is beautiful and the SF event calendar is full of fun activities.
San Francisco events in April 2013 include several performances of the award winning musical Jersey Boys and the home opener of the 2012 World Series Champions - the SF Giants. This April, you can also catch Good Vs Evil: An Evening with Anthony Bourdain & Eric Ripert at the Orpheum Theater.
Two large festivals are also this month: The Cherry Blossom Festival & The International Film Festival. Read on to learn more about these and other top events scheduled in SF this month.
San Francisco Theater: Jersey Boys
Jersey Boys is the biggest Broadway show running in April 2013. This Tony®, Grammy® and Olivier Award-winning musical is a story about Frankie Valli and The Four Seasons.
During the performance, you'll hear many of their hit songs including "Sherry," "Big Girls Don't Cry," "Oh What a Night," and more.
Dates: March 9 - April 28, 2013
Location: Curran Theater
Full Calendar: SF Theater Calendar for April 2013
---
San Francisco Giants Home Opener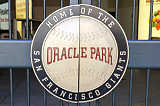 The excitement is already building for the first home game of the 2012 World Series champions, the San Francisco Giants. Their first home game is on Friday, April 5. Get your tickets today as this game will sell out quickly.
Date: Friday, April 5
Opponent: St. Louis Cardinals
Full Calendar: San Francisco Giants Calendar for April 2013
---
SF Symphony: Blomstedt Conducts Beethoven, Wagner & Lidholm
April is another full month of performances for the SF Symphony. Join them April 11 - April 14 as Herbert Blomstedt conducts Beethoven, Wagner and Lidholm. This two hour performance includes classics such as Wagner's Prelude and Liebestod from Tristan und Isolde; Linholm's Poesis and Beethoven's Symphony No. 3 and Eroica.
Dates: Thursday, April 11 - Sunday, April 14
Full Calendar: SF Symphony Calendar for April 2013
---
Comedian Brian Posehn at Cobb's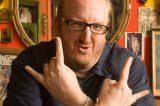 Add some laughter to your visit with stand-up comedian Brian Posehn. Headlining at Cobb's Comedy Club on April 11 and 12, this popular comedian is known for his guest appearances on Seinfeld, NewsRadio, Everybody Loves Raymond and Friends. He also has his own series on Comedy Central and stared in the Sarah Silverman Program.
Full Calendar: Other Comedy Shows in April 2013
---
Good Vs Evil: An Evening with Anthony Bourdain & Eric Ripert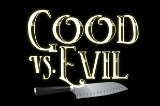 Join Anthony Bourdain, host of the Travel Channel's No Reservations and The Layover, and Eric Ripert, chef at Le Bernardin and regular guest on Bravo's Top Chef, as they share stories and discuss the place of food in our personal, community and global life. It's a night to remember with storytelling and insight into what really happens behind closed doors.
Date: Friday, April 12
Location: Orpheum Theater
---
SF Ballet Company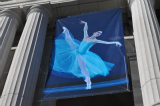 Discover the San Francisco Ballet in April. This month they perform programs 6 and 7 in their 2013 spring schedule. Both performances include three ballets and you can find tickets for up to 50% off the full retail value. It's the perfect time to see this world class ballet company in action.
Location: War Memorial Opera House
Full Schedule: 2013 SF Ballet Schedule
---
San Francisco Cherry Blossom Festival
The annual San Francisco Cherry Blossom Festival is a two weekend long celebration of the Japanese and Japanese American culture. This year's festival is scheduled for Saturday and Sunday, April 13 & 14, and April 20 & 21 in the Japantown neighborhood. Here you can sample a variety of Japanese foods, enjoy traditional music, and discover more information about the Japanese culture.
Date: Saturday and Sunday, April 13 & 14 and April 20 & 21
Location: Japantown
Learn More: 2013 SF Cherry Blossom Festival
---
Vintner's Market: April 13 & 14
Head over to Fort Mason on April 13 and 14 to sample world class wine. During the Vintner's Market, you will get the chance to taste wines from more than 200 wineries. Many local producers from Napa Valley, Sonoma and Russian River Valley will be on hand. In addition, you will also find wines from throughout California and imports from other key wine regions around the world.
---
Grand Opening of the New Exploratorium

The grand opening for the new Exploratorium museum in San Francisco is scheduled for April 17. This hands-on science, art and human perception museum for kids moved to a newly built location on Pier 15 along San Francisco's Embarcadero waterfront. On their first day, admission is free and you can enjoy additional indoor and outdoor activities all day long.
Date: Ribbon cutting at 9am with the museum officially opening at 10am, the museum is open until 10pm on its first day
More SF Museums: The Top Museums to Visit in SF
---
Sigur Ros in Concert on April 17
Tickets are already on sale for the Sigur Ros concert at the Bill Graham Civic Auditorium. The show starts at 7:30 PM and is sure to sell out, so get your tickets today.
Date: Wednesday, April 17, 7:30 PM
Location: Bill Graham Civic Auditorium
Other top performances scheduled this month include Alt-J, Queensryche and Don Williams.
Full Calendar: Best Concerts & Live Music Events in SF in April 2013
---
Save on These SF Tours
Each month, you will find several discounted tours through Goldstar. Here is a quick overview of the tours you can save on in April.
2-Hour Golden Gate Champagne Cruise
Hop aboard The Privateer for 2 hours of sailing around the bay
Starts at Pier 39 and cruises along the SF coast
Sails under the Golden Gate Bridge
Return trip offers views of Alcatraz Island, Sausalito and Angel Island
Includes two complimentary drinks (champagne, mimosas, beer or soda)
Cruise is on Saturday and Sunday mornings at 10am
Cutting-Edge Cuisine of the 18th Street in the Mission
Taste the international cuisines of the Mission District
Sample everything from the fresh baked bread and pastries at Tartine Bakery to the unique tacos at Tacolicious
Talk to some of the chefs and store owners that make this district a food lovers dream
Learn more about some of the colorful murals that grace the streets and alleys throughout the neighborhood
Every Thursday at 4:30pm
Night Segway Tour of San Francisco
Cruise through SF's most popular districts at night on a Segway
Roll past the top spots in Fisherman's Wharf, North Beach and Chinatown
Live narration by your local guide
Tour lasts 2.5 hours including a 45 minute Segway training session
A unique way to experience the city at night
Most Monday - Friday nights starting at 7:30pm
San Fran Movie Tour
Visit the locations for several movie scenes throughout the city of San Francisco
See where scenes from movies such as Dirty Harry, Mrs. Doubtfire, Princess Diaries, Milk and Vertigo were filmed
3-hour tour that cruises from site to site on a luxury motor coach
Local, entertaining guides offer live commentary during the tour including details on each location
Various days throughout April, May & June starting at 10:30am
---
Other Tours You Might Enjoy
---
International Film Festival: April 25 - May 9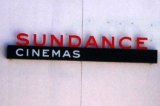 The San Francisco International Film Festival is held every spring for two weeks. It's the longest-running film festival in the Americas.
It kicks off on Thursday, April 25 and will showcase hundreds of films through May 9. Films will be shown in several theaters throughout the city of San Francisco.
Dates: Thursday, April 25 - Thursday, May 9
---
International Beer Festival
Head over to Fort Mason on Saturday, April 27 for the San Francisco International Beer Festival. This year marks the 30th year for this event. From 7pm to 10pm at the Festival Pavilion, you can sample beers from almost 100 brewers from around the world.
---
de Young Museum Traveling Exhibit: Eye Level in Iraq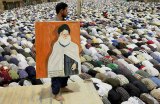 Throughout the month of April, the de Young Museum is featuring a powerful exhibit called Eye Level in Iraq. The exhibit showcases photographs of Kael Alford and Thorne Anderson - two American trained photojournalists. These photos document the impact and aftermath of the US invasion of Iraq in 2003.
Dates: February 9 through June 16
Location: de Young Museum in Golden Gate Park
Other key museum exhibits on display this month in San Francisco include Artful Animals at the Legion of Honor, Ben Kinmont: Prospectus at the Museum of Modern Art and China's Terracotta Warriors at the Asian Art Museum.
Full Museum Exhibit Calendar: April 2013
---
More SF Information