Black Friday in San Francisco 2023: 7 Top Places for Deals

by Jill Loeffler  •

Updated: July 24, 2023
On Black Friday in San Francisco 2023, you will find dozens of great places to shop for deals. Some of the most popular include the stores around Union Square, and the Stonestown Galleria.

You can also pick up gifts for yourself and others at Pier 39, Ghirardelli Square, and Chinatown. 
This year it falls on Friday, November 24. Find information on these recommendations and more!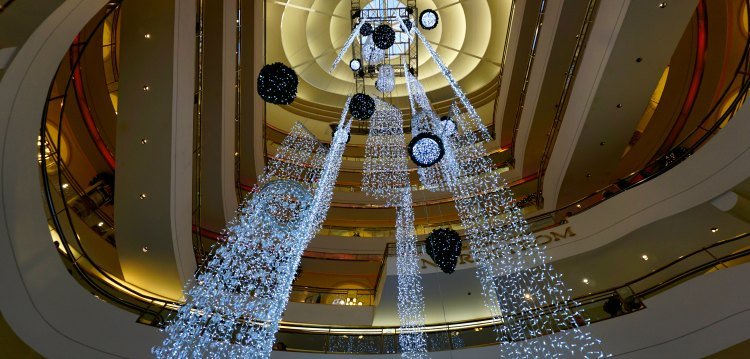 Disclaimer: I receive a small commission from some of the links on this page.

1. Union Square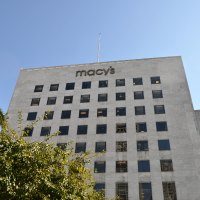 Union Square is one of the most popular shopping areas to spend Black Friday in San Francisco for its variety of commercial and luxury stores, the fantastic holiday decorations, and its proximity to downtown hotels, restaurants, and public transportation. 
Bordering the plaza, you'll find the large department store Macy's taking up the southern block. Scattered in a close radius, you'll also find Neiman Marcus, Gucci, Nike, Apple, Louis Vuitton, Saks Fifth Avenue, and other big brands. This shopping hub is sure to be full of people taking in the sights while taking advantage of great deals. 
2. Stonestown Galleria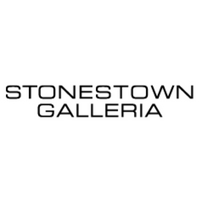 The Stonestown Galleria also has over one hundred stores and restaurants, but is a little farther away.
Your options here include big department stores like Target, as well as electronics stores like Apple and Gamestop, and men's and women's clothing stores like Forever 21, H&M, Express, and Zara. 
You'll find this mall on the western end of the city, towards the SF Zoo, and you can take the Muni light rail "M Ocean View" to get off right in front. 
3. Pier 39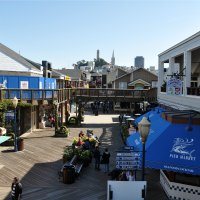 To do some less commercial shopping on Black Friday in San Francisco, head over to Pier 39, the center of SF's distinct Fisherman's Wharf district. All throughout the two levels of the charming wooden pier, you'll find different small stores like the Crystal Shop, Gadgetronics, the Left Hand Store, Sunglass Hut, and many more. 
This tourist destination is the perfect place to pick up some unique gifts and souvenirs for yourself and loved ones while you take in the holiday cheer.
4. Ghirardelli Square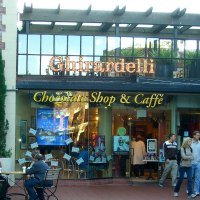 On Black Friday in San Francisco, you can find a little respite from the mall rush at Ghirardelli Square. This is a fun place to hang out, grab a delicious snack, and do a little shopping.
In addition to their fabulous assortment of fresh-made signature chocolates, you will also find a variety of small boutique shops offering great gifts. 
These include two stationery stores, a jewelry store, the flagship elizabethW store, and Helpers Bazaar, a 100% charity-driven boutique by Joy Bianchi.
5. Union Street Shops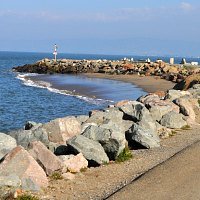 There is a great little shopping district in the trendy and classy Union Street neighborhood, which is full of picturesque Victorians and was also named one of the top five best areas in the nation for young people to live. American Apparel, Nike, and Lululemon are some of the biggest brand names you will find in this area, and they are accompanied by dozens more local specialty shops. 
Head over this way for clothing, books, electronics, items for the home, jewelry, and more. This part of Union Street spans from Fillmore to Van Ness in the Marina district. You will also find wonderful shops a few blocks north on Chestnut Street in the Marina.
6. Embarcadero Center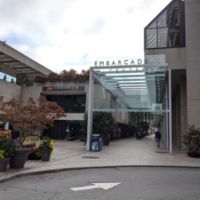 By Black Friday, the Embarcadero Center will be all lit up and even equipped with an ice skating rink to add to your holiday shopping pleasure.
Laid out as an outdoor mall spread over a few city blocks, this shopping center contains plenty of brand name stores that are sure to have great sales: Gap, L'Occtaine en Provence, Ann Taylor, LOFT, and many more. 
The Embarcadero Center is conveniently located just two blocks north of the Embarcadero BART and Muni station, and just across the street from the Ferry Building.
7. Chinatown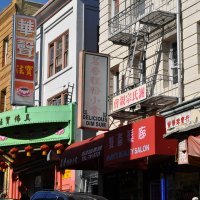 There's no commercial shopping mall in Chinatown, but the whole district is brimming with small, locally owned shops. You don't need Black Friday deals here because the prices in Chinatown are bargains any day. 
Head on over and check out for yourself the incredible variety of unique gifts you can walk away with--everything from cheap clothing and shoes, to items for the home, to souvenirs, to basically anything you can imagine!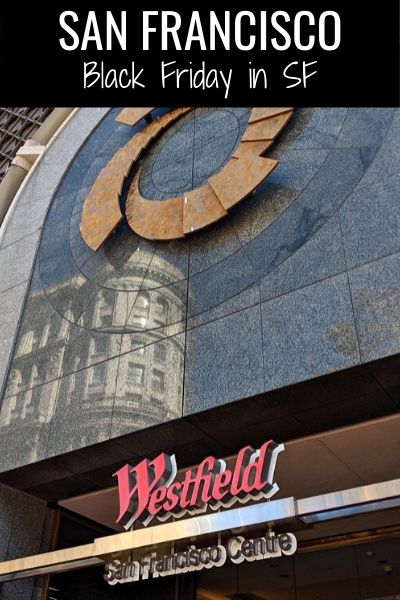 Comments? Questions? Suggestions?
I would love for you to join me in my private Facebook group! 
It's a great place to interact with me and others who know the area well.
You can ask questions, get advice for your upcoming stay, and then share your photos and advice with others when you return home. It's a great community and the fastest way to get answers to those nagging questions about your visit!