Sonoma Events in August 2017
Winery Parties, Festivals, and Other Fun Things to Do
Sonoma events in August 2017 include Taste Destination 128, Left Bank Alexander Valley Wine Tasting, and Bodega Seafood Art & Wine Festival. You can also catch live music in the vineyards and celebrate summer activities at many of the local wineries.
You will also find some great deals on hotels and wine tasting this time of year as well as a few additional fun things to do this month.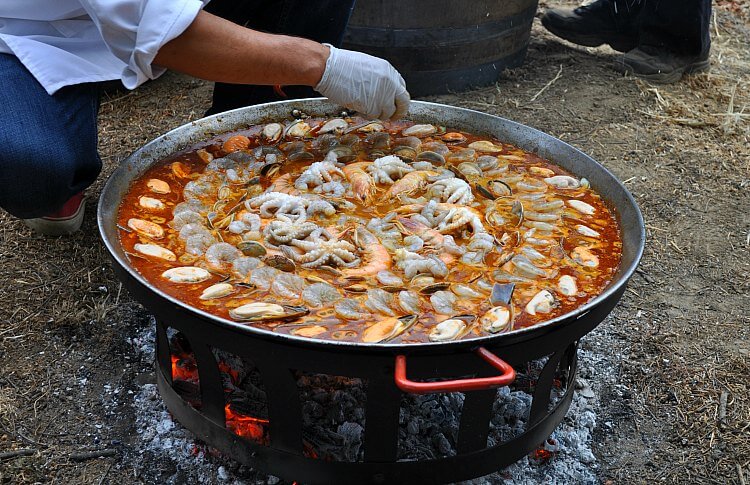 For some of the links on this page, I receive a small commission when you purchase. You don't pay more when you buy through me and it gives me the chance to offer you all this great content for free!
Lazy Bear Weekend
Dates: 8/2 - 8/7
Way more than just a weekend, this party runs for 6 days in a row. Located in the quaint town of Guerneville, the term "bear" refers to gay men that have a lot of hair, but all are welcome to this week long event. The "weekend" has more than you could ever imagine including live music, DJs, pool parties, tasty food, great drinks and even a bonfire.
This event also features wine tasting tours, coffee socials, guided tours of Armstrong Woods ("Bears in the Woods"), and guided tours of the nearby beaches ("Bears on the Bluffs").
It's one of the Sonoma events in August that offers shuttles from the SF Bay Area. Tickets to this event sell our extremely fast, so plan ahead and book now.
Sonoma County Fair
Dates: 8/3 - 8/13
This 10-day event is one of the biggest Sonoma events in August. Opening at 11 am and closing at 9 pm every day, you can enjoy everything from live music, to family friendly carnival rides, to horse racing, to games and contests and so much more.
Beyond the list above there is also a beautiful flower show and display, a tasty beer festival, and a livestock area and auction, where you will find all the best meats. Tickets prices are different depending on the day and what you decide to do during your time here.
Broadway Under the Stars: Fascinating Rhythm
Dates: 8/4 - 8/20
The scene for one of the best Sonoma events in August is Jack London Park in Sonoma Valley. The sun sets as you picnic with your friends and family and are entertained by live music. The show starts and the stars appear above you. This is what you can expect when you see the toe-tapping and exhilarating live dance performance by the award winning Transcendence Theater Company as they perform Fascinating Rhythm.
Broadway Under the Stars also has food trucks, if you don't want to bother bringing your own food, and wine available for purchase. Not only will you have a great time, your purchases will help support keeping the gorgeous Jack London Park open as well as other charities. Ticket prices range from general to VIP depending on what you want to experience during this magical night under the stars.
>> Visit their site for ticketing information
Petaluma Music Fest
Date: 8/5
Located at the Sonoma-Marin Fairgrounds, this event is jam packed with some of the best live music you can find anywhere. With 14 bands, on 4 different stages, scattered around the fairgrounds, you will be able to enjoy music all day long as you eat some of the best food, and drink some the best beer and wine from around the north bay.
Gates open at 11:30 am, with music beginning at noon and ending at 9:30 pm. Some of the headliners include band such as The Chris Robinson Brotherhood, Scott Law & Ross James, Poor Man's Whiskey and many more to rock your day away. There is also a silent auction with donations from many businesses around the North Bay and San Francisco.
Northern California Brew Fest
Date: 8/5
If you are a beer lover, you will love the next entry on our list of the best Sonoma event in August. It offers 3 full hours to taste UNLIMITED pours of the best beers and ciders from the North Bay and beyond! With more than 20 different breweries, you will have plenty of options to choose from.
This festival occurs during the Sonoma County Fair so you will also get a complimentary ticket, and a beer mug, when you buy your tickets to the brew fest. Feel free to play carnival games and listen to live music as you drink to your taste buds content!
Lobster Lunch at The Girl and The Fig
Date: 8/5
Lobster, shrimps, mussels and clams oh my! Add sausages and other sides to that delicious menu and you have a feast that you will remember for a long time. You will also be able to taste wonderful wines as you eat and enjoy yourself. This is one of the Sonoma events in August located in downtown Sonoma at The Girl and The Fig restaurant. It starts at 1 pm and ends at 4 pm.
Art in the Redwoods
Dates: 8/10 - 8/13
This annual festival starts out with the Hats off Dinner on Thursday, a Champagne preview on Friday, and the general festival on Saturday and Sunday. This is the largest and most popular Sonoma events in August and art and crafts show in California with a huge draw every year.
This event highlights different styles of art, ranging from jewelry, to textiles, to pottery, to paintings and sculptures and more. You will also find many fine foods and drinks to choose from as you enjoy your time looking at, and possibly buying, some of the exquisite art pieces all around you. There is also live music, and dance performances, for when you want to relax and take a break. Ticket prices vary depending on date and other options.
Hotel Deals in Sonoma County
If you plan to stay a night or two as you enjoy these Sonoma events in August, then make sure to search for deals before you book your room. Click the links below for some of the best deals around. You will also find thousands of recent guest reviews to ensure you are booking the right hotel for your stay.
Booking.com: Save on your Hotel in Sonoma with Booking.com, Planet Earth's #1 Accommodation Site. No booking fees ever!
TripAdvisor: What's the #1 hotel in Sonoma County? Read reviews & find hotel deals on TripAdvisor!
Taste Destination 128 in Alexander Valley
Date: 8/12
Alexander Valley is one of the lesser known wine appellations in Northern California but is should not be passed by on your visit. This is one of the Sonoma events in August that includes five different wineries, all of which are family owned, in this gorgeous area surrounded by the massive Mayacamas mountain range.
The name comes from highway, 128, which winds through the stunning valley. All five wineries are award winning and produce some of the best Cabernet Sauvignons around. Not only will you taste great wines, but you can also go picnicking, take tours in some of the wineries' wine caves, and enjoy the vineyards as you taste your favorite wines.
Gravenstein Apple Fair in Sebastopol
Dates: 8/12 & 8/13
The Rangle Ranch Park in the quaint town of Sebastopol is home to this long running annual fair. If you are looking for variety, this is the perfect two-day party for you as there are so many options to choose from when you visit. Some of these include live music on two different stages, a children's corner for the little ones to play around in, an artisan's tasting lounge for the adults to enjoy, and especially the world famous Gravenstein apples!
The Gravenstein Apple Fair starts at 10 am and ends at 6 pm each day. It is a must attend if you want to experience a truly classic down home country festival.
Greek & Middle Eastern Food Festival
Dates: 8/12 & 8/13
Sonoma County is known mostly for the gorgeous valleys, the great wines, and the local fairs. However, they also know how to live life to the fullest and enjoy a great Middle Eastern food festival. As would be expected this festival is dolma-packed (how could someone write jam-packed?) with the best middle eastern food this side of the old country.
This is another one of the Sonoma events in August that has DJs and live music, church tours, and live dance performances for everyone to enjoy. And, again, it has middle eastern and Greek food! It is located in Rohnert Park just about an hour north of San Francisco and runs from noon to 9 each day. OPA!
ZAP Simply Summer Celebration
Date: 8/13
Spend the day at Trentadue Winery in Geyserville with more than 60 California wineries. Sample a variety of different Zinfandel wines from regions around the state. Sample food from local vineyards as you learn more about this popular wine variety. Meet some of wine countries top winemakers. This is one of the Sonoma events in August you do not want to miss!
>> Find tickets at a discount on Goldstar
>> Visit the ZAP site for details
Left Bank Alexander Valley Wine Tasting
Date: 8/19
Another way to taste delicious wine, and see the gorgeous Alexander Valley, is during this mouth watering event. Six different wineries open their doors so you can experience their wines, and their food, off the beaten path.
Running from 11 am to 4 pm, this self guided tour is limited to only 150 people. Each ticket includes a logo glass and a coupon for $15 worth of wine purchases. Compared to how much it would cost for tastings at these six wineries, and adding in the food, it is an incredible bargain.
Wine Tasting Deals in Sonoma
As you cruise around this gorgeous wine region enjoying these Sonoma events in August, make sure to do some wine tasting on your own too. Below are some of the best deals all around this region.
R2 Wine Company: Tasting for 2 or 4 plus a bottle of wine to take with you, up to 56% off, tasting room is in downtown Sonoma, check for availability


Spicy Vines: Wine blending class, food & wine tasting, or wine-mixology class, in Healdsburg, check for availability


Simi Winery: $19 for a tour and tasting for two ($38 value), learn about the history of this lovely winery before you sample their tasty wines, located in Healdsburg, check for availability
*Note: Most deals last for 120 days after purchase, so make sure to check the exact terms before purchasing.
Taste of Petaluma
Date: 8/19
The beautiful town of Petaluma is the stage for another one of the more popular Sonoma events in August. The city has become an epicurean destination over the last few years and is home to another food festival called the Taste of Petaluma.
There are so many restaurants participating that is will be hard for anyone to visit them all, but you can surely try! This is the same for the wine tasting and the craft beers available in the beer garden.

Live music is set up around the city so you can enjoy your stroll around Petaluma as you eat and drink. If you don't want to walk, this year they have added a trolley to make it easier to get around. The event runs from noon to 3 pm and you will be sure to enjoy it.
>> Find tickets at a discount on Goldstar
Sonoma County Blues Festival with Charlie Musselwhite
Date: 8/19
World famous blues musician Charlie Musselwhite headlines this toe tapping and feet shuffling festival. He's been nominated for over 30 blues music awards and won 11 Grammy Awards through his over 50 year career in music. Known to be a fantastic performer on stage, you will not want to miss this live performance

With over six other bands, including guitar virtuoso and Sonoma County native Doyle Bramhall II, you will be sure to get your fill of blues and old time rock and roll. Add in food, drink, and a special art show just for this event, and you will sure to have a blast.
This is another one of the Sonoma events in August held in Rohnert Park.
>> Find discounted tickets to this festival on Goldstar
Santa Rosa Marathon
Date: 8/26 & 8/27
One of the best Sonoma events in August for runners is the Santa Rosa Marathon. It includes a full marathon, a 5K and a 10K. It also includes a dinner at the beautiful DeLoach Vineyard and a brew festival too! The full marathon meanders through the lovely Sonoma County, while the 5K and 10K allow you to cruise along with Charles Schulz's famous "Peanut Gang" characters from his famous comic books.
Friday and Saturday include an expo with many vendors selling their products so you can be in the best shape possible for your race, including free samples for you to enjoy. The Ready, Set, Growl beer festival is only on Saturday so plan accordingly. There is also a post race festival for both runners and non-runners to enjoy.
>> Visit their site to register today
Ready, Set, Growl
Date: 8/27
As mentioned in the Santa Rosa Marathon section above, the Ready, Set, Growl beer festival is a great way to spend your day, even if you didn't run or attend the marathon. You will find more than 35 different breweries and lots of delicious food.
Many of the breweries are local to Sonoma County, but this beer fest tries to include all the best from around the USA. This one day event runs from 11 am to 3 pm and you get a complimentary 32-ounce growler for your present, and future, drinking pleasure.
Red & White Ball
Date: 8/26
Want to enjoy one of the more popular Sonoma events in August this summer and help a worthwhile charity at the same time? The Red & White Ball is the event for you! Your night will start out with the fantastic Invino Sparkling Reception, then you can stroll on over to the Crush Beauty Bar before moving on to some dancing or sampling the delicious food.
With more than 15 wineries participating, you will definitely get to taste the best Sonoma County wines. Make sure to wear your fanciest outfit for this fantastic ball!
Bodega Seafood Art & Wine Festival
Dates: 8/26 & 8/27
Another one of the top Sonoma events in August is the annual Bodega Seafood Art & Wine Festival. The vendors are all hand selected, so you can enjoy the best of the best with the highest quality wine, food, and art.
You will also find 10 vendors with cuisines inspired from countries all over the world. You can also enjoy beverages from more than 50 wineries, breweries and cider makers. Most of them are from the North Bay. For art lovers, there are so many artists that it is impossible to count. There is also live entertainment both days.
Rodney Strong Summer Concerts
Date: 8/27
The multi-platinum award winning artist, Chris Botti, performs this August at the stunning Rodney Strong Vineyards just over an hour north of San Francisco. Known for his music, and his wonderful stage shows, this outdoor concert is one you will truly enjoy.
The gate opens at 4 pm, and the concert starts at 5 pm, so you will be able to watch the sun set as you enjoy listening to his music. Food, as well as drinks from two different Rodney Strong wine bars, are available. You are also welcome to bring your own picnic along but they do not allow either glass or outside alcohol. Chris Botti will perform rain or sunshine.
Sonoma Events in August: Wine Tasting at Local Wineries
Additional Sonoma events in August are held at each individual winery. These parties are smaller, more intimate gatherings that celebrate wine releases, harvest, spring, and more.
Most are held on the weekends. Below you will find a list of events organized by weekend to make them easier to find. All of these events are open to the public and usually include special discounts for wine club members. Many require advanced tickets, so make sure to visit the wineries sites for more details.
5 & 6
Mill Creek Winery: Library Wine Tasting (5 & 6), try some of Mill Creek's library wines all weekend long, these wines are not for sale, but you can pay $25 per person to taste some of their best ones, two free tastings for wine club members
Occidental Road Cellars: Annual Vineyard BBQ (5th), enjoy food and wine from Noon to 5pm
Notre Vue Estate Vineyards: Tour de Cru (5th), mountain bike around the 710 acres of the Notre Vue Estate Vineyards, end the ride with some wine tasting
12 & 13
Emeritus Vineyards: Summer Vineyard Picnic (12th), 3-course summer picnic from 11:30am to 1pm
Hartford Wines: Summer Celebration Party (12th), soak in the views and enjoy wine and pizza, listen to live music, 1pm to 4pm, $60 per person
Jordan Wines: Bounty of Sonoma County Dinner (12th), enjoy a four-course dinner on the Jordan Wines lawns paired with their wines, 6:30pm to 9:30pm, $200 per person
Kunde Family Winery: Hike & Taste in the Vineyards (13th), hike the estate and sample some wines as you learn all about Kunde Family Winery, starts at 9am and includes tastes of some of their wines, $15 for club members, $30 for non-members, reservations required
Keller Estate: Art in the Vineyard (12th & 13th), enjoy art from local artists including Grace Keller, wine and art available for purchase, food vendors will also be on the property all weekend long
Medlock Ames: Wine & BBQ Open House (12th), join Medlock Ames and four of their neighbors for an afternoon of wine and BBQ treats, 11am to 4pm at Medlock Ames, other wineries include Alexander Valley Vineyards, HANNA, White Oak, and deLorimier, $40 per person
Pedroncelli Winery: 90th Anniversary Celebration (12th), celebration from 3pm to 9pm, learn about Italian influence in California winemaking, flights tasting, dedication of their vineyard, reception with passed appetizers, video presentation about the history of the winery, dinner in the barrel room
Stone Edge Farm: Collectors Vertical Tasting of Our Signature Cabernet Sauvignon (12), sample vintage wines and learn about the wine making process at Stone Edge Farm, $125 per person, 2pm to 5pm
19 & 20
Bacigalupi Vineyards: Vineyard Dinner (19th), limited to just 50 guests, multi-course meal paired with Bacigalupi wines, starts at 4pm
Clos du Bois: Get Your Motor Runnin' (20th), celebrate wines and classic cars from 12pm to 3pm, sample the best American foods paired with Clos du Bois tasty wines, $45 per person, $25 for club members
Gysery Peak Winery: Concert Series (19th), free live music from 12:30pm to 4pm from The Sonoma Goods Band
Gloria Ferrer Caves & Vineyards: Pinot Weekend in the Arbor (18-20), Celebration of National Pinot Day all weekend long, $45 per person (less for club members), sample Pinot wines, food, and listen to live music, buy tickets for each day or for all three days
Imagery Estate Winery: Gallery Days (20th), meet the artist for their 2014 Cab Franc label, find out his inspiration as well as get his autograph between 1pm and 3pm
J. Rickards Winery: "Left Bank of the Alexander Valley" Tasting Event (19th), enjoy an afternoon of sampling wines from the northern Alexander Valley, 11am to 4pm
Mayo Family Winery: Zinfanatics (20th), compare the different Zins that Mayo makes including those from different sources, $20 per person, complimentary for members
Muscardini Cellars: New Release Weekend (19th & 20th), release of 4 wines, weekend full of music, wine tasting, food and fun
Sbragia Family Vineyards: 11th Anniversary Carnival (19th), sample wines and enjoy carnival activities from the popular ring toss to the food to live music, all of this will take place on their beautiful terrace that overlooks the Dry Creek Valley, 10:30am to 5pm, ticket available on their site at sbragia.com
Simi Winery: Summer of Puppy Love - A Benefit for Paws for Love Foundation (19th), your $25 donation gets you a wine glass, taste of some of Simi's wines, and entry into the costume contest, silent action, and food for sale
Trione Winery: Yoga in the Vineyard (20th), relax and unwind with yoga in the vineyard from 5pm to 6pm
26 & 27
Chateau Diana: Music, fun, food, wine slushies, and more at Chateau Diana on the 26th
Francis Ford Coppola: Salsa Dancing Under the Stars (26th), learn to dance salsa and then show off your skills as you dance the night away, enjoy wine and food, $25 per person, $30 per person at the door
Gundlach Bundschu: Movie Night (26th), watch Animal House starting at 7pm with wine and food available for sale
J Vineyards & Winery: The Pink Party (26th), sample roses and enjoy a evening in wine country, 6:30pm to 8:30pm
Jacuzzi Wines: Pizza in the Piazza (27th), have lunch at Jacuzzi, 8 inch pizza with a bottle of wine is $30 (serves 4), $10 for a glass of wine and a slice of pizza from their own kitchen, 12pm to 3pm
Martinelli Winery: Harvest Celebration Dinner (26th), 6pm dinner with the Martinell's to celebrate this year's harvest, gourmet sit down dinner, $185 per person
Ravenswood Winery: Harvest Dinner with the Godfather of Zin, Joel Peterson (26th), runs from 6pm to 9pm, reservations required, $150 per person, $125 for wine club members
Other Dates
Kokomo Wines: Birds & Bubbles (18th), enjoy lunch in the Timber Crest Vineyards at Kokomo Wines, sample sparkling wines and fried chicken, 12pm to 3pm, $75 per person
La Crema: Pinot & Paella (25th), Healdsburg location, an evening of flamenco dancers, paella and some of the best Sonoma Pinot Noir wines, $40 per person
Additional Things to Do in Sonoma in August
In addition to these top Sonoma events in August, you will find a variety of other fun things to do. Click the links below for details and to get your tickets for more fun activities for your stay.
Hot Air Balloon Ride: Admire Sonoma County from above on a Hot Air Balloon Ride, you will spend an hour cruising high above the vineyards as you learn more about the region, the entire experience is about 3 to 4 hours with set up, an hour in the balloon, landing and deflation, and a champagne toast to celebrate the day, find discount availability for this tour on Groupon


Sonoma Food Tour: Sample some of Sonoma's tastiest dishes on this 3-hour food walking tour around the Sonoma Square, it will include tastes at up to seven stops, tours are available Tuesday - Saturday and start at 11am, find discount availability on Groupon


Electric Bike Tour in Sonoma: Enjoy a day wine tasting on a "pedal assist" bike near Healdsburg, during the tour you will ride around 8 to 17 miles, but your electric bike will make it easier to get around, stop by 3 to 4 wineries, learn more about each one and eat a gourmet picnic lunch at one of them as well, leaves daily at 10am, tasting fees not included, find availability for this tour on Viator
*Note: Most Groupon deals last for 120 days after purchase, so make sure to check the exact terms before purchasing.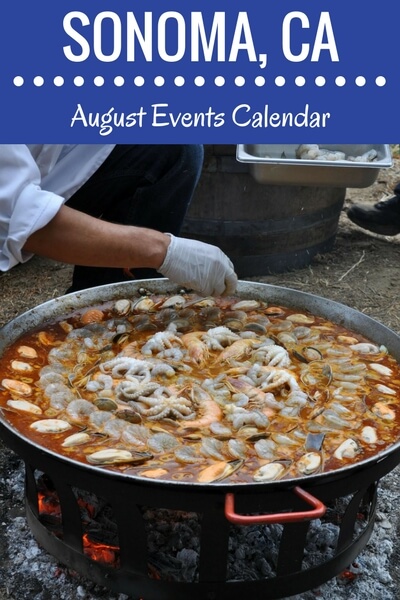 More Tips to Plan Your Wine Country Visit