17 Top Santa Cruz Wineries & Wines

by Jill Loeffler  •

Published: June 7, 2023
You will find a number of great Santa Cruz wineries both in town and in the surrounding areas. This allows you to do a little wine tasting right in the heart of the city or head outside of town to enjoy some wine in a quaint tasting room near their vineyards.
My list of where to sample local wines includes some historic gems and a few that haven't been around as long. Some of my personal favorites include Beauregard Vineyards, Big Basin Vineyards, and Storrs Winery & Vineyards.
Most of the places on my list have tasting fees. Some will not charge you this fee if you buy a certain number of bottles as you are leaving.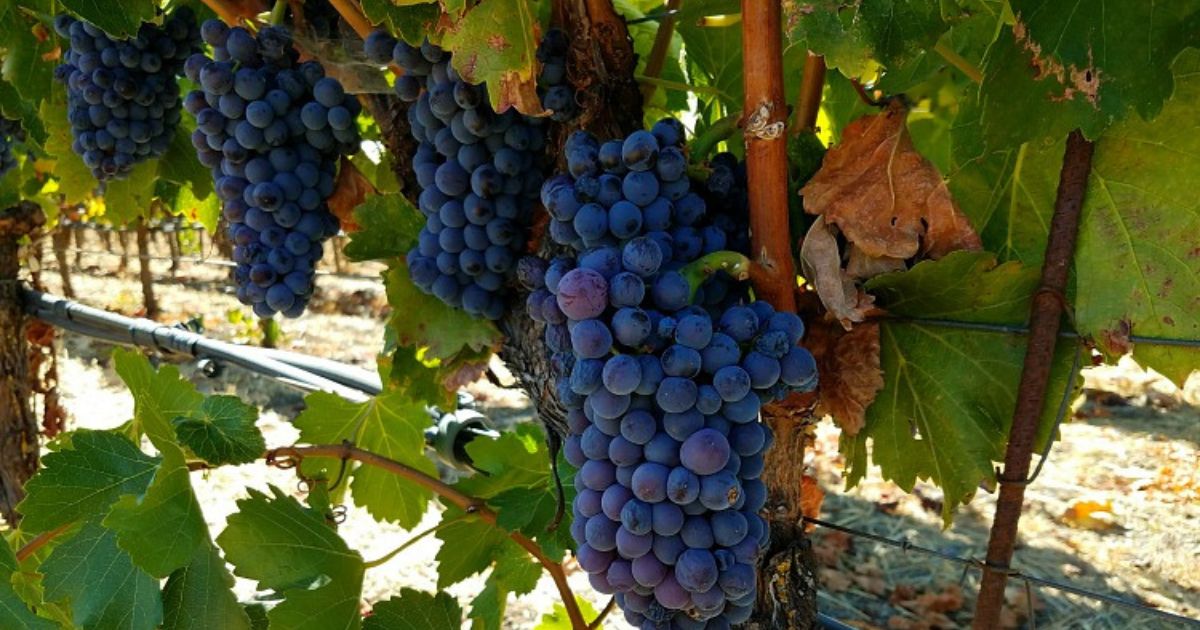 Disclaimer: I receive a small commission from some of the links on this page.

1. MJA Vineyards
MJA Vineyards has a reputation for the original fine wines he made when he started his winery in Napa Valley and now produces here in the Santa Cruz mountains.
The vineyard grows a variety of grapes allowing for the production of everything from pinot noir to cabernet sauvignon, and tasting sessions are held in the beautiful environs of one of the best vineyards in California. They also sell his private-label coffee if you want to try that.
You will want to book in advance, as tastings are popular, and the number of people at each session is limited.
They are located at 328-A Ingalis Street and open Sunday to Thursday from noon to 6 pm. On Friday and Saturday, they are open from noon to 7 pm.
2. Hallcrest Vineyards
Hallcrest Vineyards produced its first vintage in 1946 and, at the time, was one of just three wineries in the area! It's worth visiting to see the wonderful old town of Felton, which is reminiscent of days gone by.
Visitors are invited to bring a picnic and enjoy a relaxing time on the beautiful deck overlooking the vineyards, washed down with a glass of wine, of course.
Notably, Hallcrest is the first certified organic winery in the USA, a magnificent achievement. Book your slot and enjoy a tasting session with the experts.
Hallcrest holds tasting sessions in its historic tasting room, and there are also regular winery tours that are engaging and educational. The winery is open from 12 until 5 pm every day except Tuesday and Wednesday and is located at 379 Felton Empire Road.
3. Santa Cruz Mountain Vineyard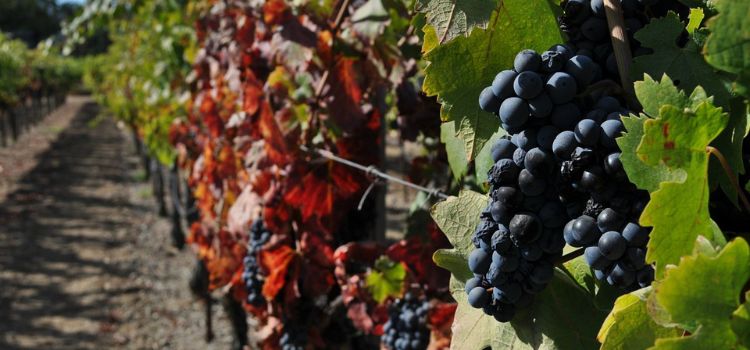 Once situated on the site of a winery established in 1863, Santa Cruz Mountain Vineyard now occupies a prime spot in the Santa Cruz mountains with the perfect mix for growing grapes. Offering what they refer to as 'ole world' wines, this is a traditional vineyard with a reputation for excellent wines.
The winery recently introduced its "Quinta Cruz" range, which uses grapes originally found on the Iberian peninsula in Portugal and Spain and are now grown in California.
Santa Cruz Mountain Vineyard also has a thriving Wine Club that allows members to be shipped various wines from the vineyards, many of which belong to the winery on the mountain.
This is a premier winery with a rich history, and they are located at 334-A Ingalis Street. Their hours are Monday to Friday from noon to 5 pm and Saturday to Sunday from noon to 5:30 pm.
4. Alfaro Family Vineyard-Winery
Family-run and regularly producing excellent vintages, Alfaro Family Vineyards has 60 acres of vines. With both indoor and outdoor tasting bars, there is plenty of opportunity to enjoy up to six wines per session, and visitors are encouraged to bring a picnic and enjoy the stunning views from the tasting deck.
You can enjoy it by the bottle or the glass after 4 pm, and ideally, parties of six are welcome. Once your tasting session lasts a little over an hour, you can browse the shop or join the Wine Club for some excellent benefits.
Tastings occur on Saturday and Sunday between midday and 4 pm, and children and pets are welcome (children must be seated and dogs on a leash.). Booking in advance is essential as seating is limited.
The address is 420 Hames Road, about 20 minutes outside of Santa Cruz near the cute city of Watsonville in the Santa Cruz mountains.
More Great Wine Regions to Explore
5. Beauregard Vineyards
A family-owned and run winery, Beauregard Vineyards has been in the same ownership for many decades and have become famous for its selection of fine vintages. With a wide acreage of vines growing various grapes, including zinfandels, pinot noirs, and more, you will definitely find something you will enjoy.
The historic and beautiful Redwood Bar is one of the tasting experiences, while seated tasting sessions are available for up to 6 persons. While the latter requires a reservation, visitors can walk into the Redwood Bar, where an expert will lead them through a flight of wines.
Take in the magnificent scenery of the Santa Cruz Mountains while enjoying a glass of fine wine - what could be better?
The tasting room has been in use for a long time and is open to visitors every day from 10 am to 5 pm. They are located about 20 minutes outside of Santa Cruz but to the North at 10 Pine Flat Road.
6. Bonny Doon
Occupying a beautiful slice of the quaint and cute town of Aptos, Bonny Doon Vineyard is famed for its original and eclectic selection of vintages that make use of an unusual choice of grapes for this part of California. The flagship wine - Le Cigare Volant - is a delight that has many followers and is considered among the finest Californian wines.
Take in the magnificent mountain views and sample a flight of fine wines, or buy by the glass or bottle for your enjoyment. This well-established vineyard welcomes guests enthusiastically and is a pleasant place to be.
The tasting room is a comfortable and welcoming place to be and is open Thursday to Sunday until 7 pm, with varied opening hours. It is located just south of Santa Cruz at 10 Parade Street, Suite B, in Aptos.
7. & 8. Bottle Jack Winery & Silver Mountain Vineyards
A wine-tasting session is always an exciting event. Even better, when you visit the tasting room shared by Bottle Jack Winery and Silver Mountain Vineyards, you are getting double the experience!
These two wineries are part of the Surf City Vintners Collective - a group of vineyards, restaurants, and artisan food makers who work together to achieve spectacular results.
Both wineries specialize in small and exclusive lots in a good location with stunning views of Monterey Bay, with Silver Mountain being highly regarded for its chardonnay and rose vintages.
Bottle Jack offers a selection of cabernet sauvignon, petite syrah, viognier, and others. Walk-ins are welcome in the tasting room on a first-come, first-served basis.
Both tasting rooms are located at 328 D Ingalls Street in Santa Cruz and open on Saturday and Sunday from noon to 5 pm.
Note: They also have tasting rooms at their respective wineries in the Santa Cruz mountains. You will definitely want to call for more information as reservations are required.
9. Big Basin Vineyards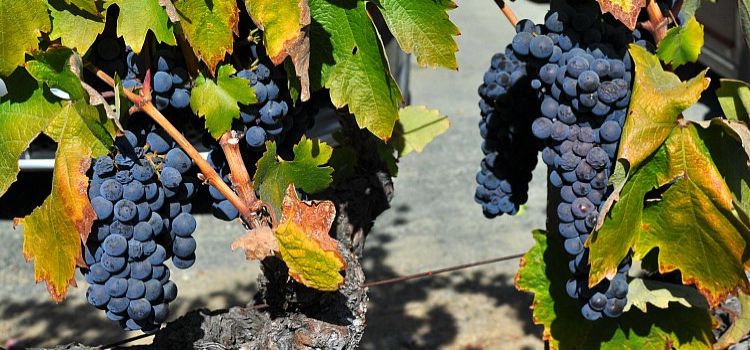 The spectacular Big Basin Vineyards has its roots in a winery established by French immigrants more than 100 years ago. Occupying a prime spot high in the mountains, they produce a range of quality wines from various varietals. Making hand-crafted wines using traditional methods, the winery aims to replicate old-world wines and is entirely organic.
The vineyard's single acre of roussanne, an unusual grape in any location, is unique to the Santa Cruz Valley, while famous wines include the 2018 Homestead and easy-drinking Rhone blend.
A tasting room in Santa Cruz, at 525 Pacific Avenue, also serves as a lively and welcoming wine bar. It is open Monday, Thursday, and Friday from 4 pm to 9 pm. On Saturday and Sunday, it is open from noon to 7 pm.
Note: Big Basin Vineyards also has a winery about one and a half hours north at 830 Memory Lane in Boulder Creek. Visitors are welcome in the Estate Tasting Room and for weekend vineyard tours. You'll want to contact them in advance for a reservation.
10. Sante Arcangeli
The long-established Sante Arcangeli Family Wines offers a tasting experience like no other. Tasting takes place in a vintage barn on a working goat farm in Pescadero, and guests are allowed to sample specially chosen goat cheese made on-site with wines that are a perfect complement.
Booking in advance is essential as these sessions are very popular.
Wines are made from grapes sourced from several local vineyards and are of high quality. The 2020 chardonnay is a popular choice, as is the delightful pinot noir of the same vintage.
The winery focuses on established wines that are easy to drink and that naturally pair with homemade goat's cheese, and a visit to this beautiful place is highly recommended.
Sante Arcangeli has two tasting rooms. The one with the working goat farm mentioned above is at 79 North Street in Pescadero, about 45 minutes north and a gorgeous drive along Highway 1. It is only open Friday to Monday from noon to 5 pm. I highly suggest making reservations, although they may have space if you show up.
The one closest to Santa Cruz is at 154 Aptos Village Way, Unit C-1 in Aptos, just 10 minutes south of the city, and is open Wednesday to Sunday from noon to 5 pm. Reservations are not needed here.
11. Armitage Wines
Armitage Wines, an established winery known for its fine pinot noir, occupies a spectacular location in the Santa Cruz Mountains. Surrounded by glorious redwood trees and views over Monterey Bay, this place is worth a visit simply for the vista.
The vineyard tour enables visitors to walk through the beautiful landscape, making this part of California special for wines. We can see that through the many Santa Cruz Mountain vineyards that occupy the region.
Taste wines that are among the best from the region, made with quality grapes grown locally, and buy a bottle or two to take home.
The tasting room in Aptos's nearby town is the place to relax with a delicious glass of pinot noir. It is located at 105 C Post Office Drive in Aptos. It is open Thursday and Friday from 3 pm to 7 pm and Saturday and Sunday from 1 pm to 6 pm.
12. Byington Vineyard
Byington Vineyard is high in the Santa Cruz Mountains, where 8 acres of award-winning pinot noir grapes are carefully cultivated. The winery has vineyards nearby that grow merlot, cabernet, and more varieties, all organic and used to make fine wines traditionally.
The tasting room offers both reservations and walk-ins - the latter subject to availability - in a stunning setting among beautiful gardens overlooking the valley. A hiking trail takes you through the estate and a guided tour where an expert will explain the history and processes involved in winemaking.
The tasting room is set in an 18,000-square-foot villa that houses everything, including a wine cave, and looks out over the valley giving you spectacular views.
It is located at 21850 Bear Creek Road in the cute city of Los Gatos, about 30 minutes north of downtown Santa Cruz. They are open Friday, Saturday, and Sunday from 11 am to 5 pm. Reservations are highly encouraged as they can easily book up.
13. Bargetto Winery
Established in 1933, Bargetto Winery is in a perfect location in the Santa Cruz Mountains and takes advantage of the ideal climate and ground for growing the perfect grapes. The Santa Cruz tasting room in Soquel - a second in Monterey - is a beautiful place to sample a flight of fine wines and is among a few that offer a dog-friendly area outdoors.
A choice of three different tasting packages is available.
The winery has a calendar of events throughout the year, including live music on occasion, so it is worth keeping an eye on the website. The beautifully appointed winery shop is also worth a visit, and wine can be bought online.
Friendly and welcoming, Bargetto offers a range of fine wines from local grapes.
14. Nicholson Vineyards Winery
A wonderful spot in the foothills of the Santa Cruz mountains, Pleasant Valley, is the home of Nicholson Vineyards Winery, owned and run by the same family since 1995 when the first vines were planted.
Nicholson offers short-run wines made from their vines and using traditional methods, and they invite visitors to book tasting sessions on Saturday and Sunday.
Tastings are by flight, glass, or bottle and take place in the beautiful indoor tasting room or outdoors in the delightful oak grove, with fine views of the vineyards. Wild peacocks roam the grounds adding color and style.
Nicholson is known for its pinot noir and chardonnay vintages, among the finest Californian wines. Book in advance, as the 90-minute tasting sessions are often fully booked.
Their tasting room is about 10 minutes from downtown Santa Cruz, at 3535 North Main Street. It is open daily from noon to 5 pm.
Note: They also have a tasting room in Monterey if you are heading there during your visit or want to try something new. The 45-minute drive down Highway 1 is magnificent and worth that just alone.
Ideas to Help You Plan Your Stay

Top Hotels Around Santa Cruz: You will find dozens of amazing places to stay all around Santa Cruz. Read recent reviews and find out more about the top hotels in Santa Cruz and beyond! 
VRBO: Want to experience San Cruz like a local? Use VRBO to book a condo, room, or other local accommodation for your stay. Visit VRBO to find places to stay throughout SF and the SF Bay Area.
15. Storrs Winery & Vineyards
With tasting rooms in both Santa Cruz and Corralitos, Storrs Winery is an established winery and vineyard in the ideal environs of the Santa Cruz mountains. Using grapes from their estate vineyards, a varied selection of wines, all organically grown and made using traditional methods, are available from the shop or online, or join the Wine Club for exclusive offers and discounts.
Choose a selection of wines from the rose, red, and white varieties for your exclusive tasting session, and enjoy the beautiful surroundings of the vineyards. A guided tour can be taken that tells you of the history of winemaking in the mountains, Storrs, and the winery's history.
The other tasting room is at the Old Sash Mill at 303 Potrero Street, Number 35, in Santa Cruz. It is open Thursday to Sunday from noon to 5 pm. You must reserve your tasting time in advance.
Their second tasting room near Santa Cruz is located about 10 minutes away at 1560 Pleasant Valley Road in Aptos and is open from Friday to Sunday by appointment only.
16. Birichino Winery Tasting Room
Using grapes sourced from Santa Cruz County vineyards, Birichino is known for its fine vintages that can be sampled in the quaint and comfortable tasting room. Mainly using vines from the late 19th and early 20th centuries, this is a winery that majors in quality and style, as you will undoubtedly discover when you settle back to sample a flight or a glass in its relaxing atmosphere.
Located in downtown Santa Cruz, Birichino Tasting Room has indoor and outdoor spaces, and walk-ins can be accommodated, although as space is limited, they recommend booking in advance.
They are open Thursday through Sunday, and it is a friendly, comfortable, and delightful place where you can try some of the finest Californian wines. They are located at 204 Church Street.
17. Armida
The wonderfully intimate Armida Wines Capitola Tasting Room looks out over stunning views of Monterey Bay. With indoor and outdoor tasting spots, you can sample some of the finest wines produced by Armida at its wonderful winery in the Santa Cruz mountains.
Using only locally grown grapes, the variety of wines includes zinfandel, chardonnay, pinot noir, and more, all fine vintages.
The Capitola tasting room is popular, so booking online and in advance is recommended. They offer a choice of tasting options - choose a flight to sample a variety or taste by the glass - in a comfortable, friendly, and welcoming location.
The town of Capitola is a delight to visit, and you can buy bottles at the venue or order online. They are open every day of the week from 11 am to 6 pm and are located at 103 Stockton Avenue in Capitola.
Comments? Questions? Suggestions?
I would love for you to join me in my private Facebook group! 
It's a great place to interact with me and others who know the area well.
You can ask questions, get advice for your upcoming stay, and then share your photos and advice with others when you return home. It's a great community and the fastest way to get answers to those nagging questions about your visit!