Northern CA Wineries: Top Places to Visit in 7 Top Regions

by Jill Loeffler  •

Updated: October 20, 2022
Are you looking to visit some of the best Northern CA wineries? The top regions in this area include Napa Valley, Sonoma County, and Anderson Valley in Mendocino.
You might also enjoy Livermore Valley, the Santa Cruz Mountains, Lodi, and Carmel Valley near Monterey.
All of these are easy day trips from San Francisco, although if you have the time, I'd highly recommend you spend a night or two exploring everything these regions offer.
Below, I've included a little more information about each wine region, the types of wines you can expect from each one, and a few of the must-visit wineries.
Disclaimer: I receive a small commission from some of the links on this page.

Napa Valley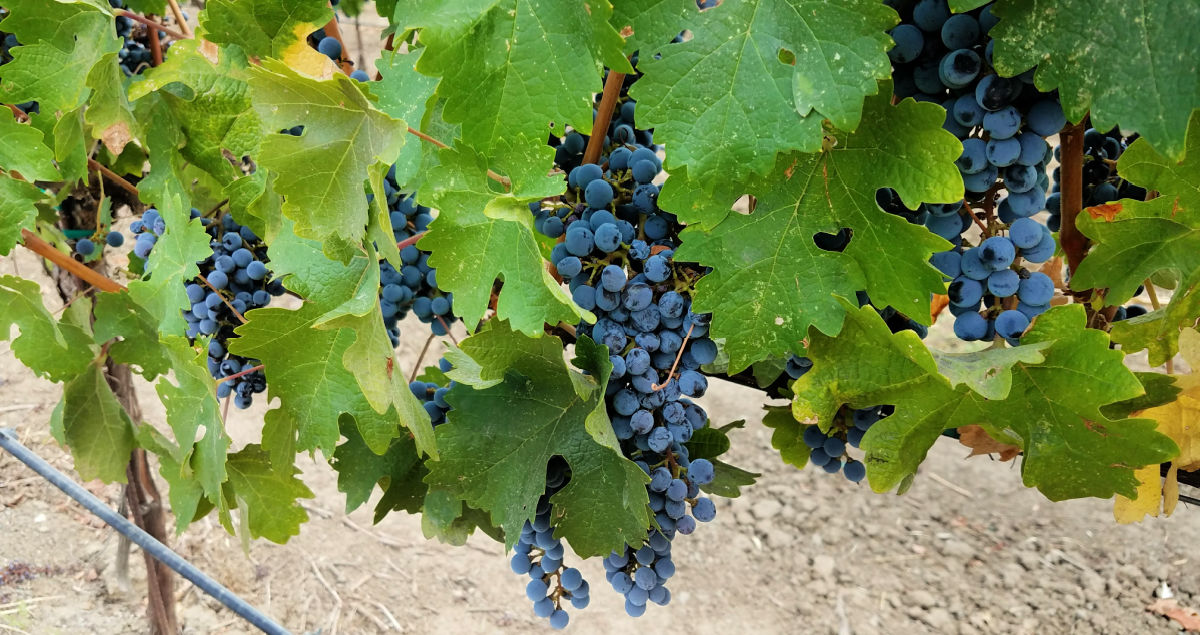 I'll start with the most popular and famous region on my list, Napa Valley. It's about an hour to an hour and a half north of San Francisco.
This area became famous in the 1970s when two of its wines won first place in the Judgment of Paris. It faced off against other world-famous wines from France, and people were shocked when it took the first place spots for Cabernet Sauvignon and Chardonnay.
You can read more about it in the book Judgment of Paris: California vs. France and the Historic 1976 Paris Tasting That Revolutionized Wine. Find it here on Amazon.
Today, the region is broken out into smaller sub-regions. Some of the most well-known include Stag's Leap, Spring Mountain, and Rutherford.
However, most casual wine lovers still just refer to it as Napa or Napa Valley.
>> You can read more about Napa, its history, and its regions here
5 Must Visit Wineries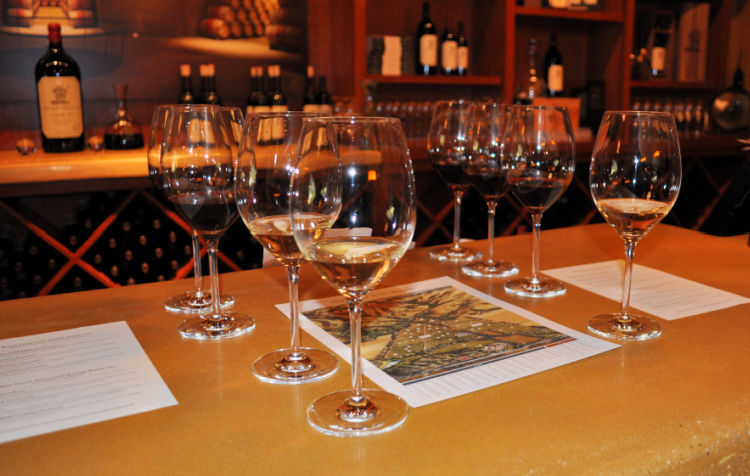 Napa Valley is home to more than 300 wineries. Many offer wine tasting to the general public by appointment, or you can walk in to see if they have any openings.
Most places are open from around 10 am to 5 pm. A few open earlier or stay open a little later, but this is when you'll be able to visit most of them.
Here are just a few of my favorites.
Stag's Leap Wine Cellars
This is one of my favorite wineries because they have indoor and outdoor tasting areas. Beyond that, you can add in the cave tour if you want a more interactive experience.
They focus primarily on Cabernet Sauvignon.
5766 Silverado Trail, Napa, CA 94558
Spring Mountain Vineyard
Step back into the early 1880s when you visit this gorgeous winery. This is like any other, surrounded by greenhouse gardens and a tasting room inside a classic cottage.
There are also more extensive tasting choices if you want to try those.
2805 Spring Mountain Rd, St Helena, CA 94574
Chateau Montelena
Located at the top of Napa Valley, this winery allows for views that are utterly breathtaking. They have several tasting experiences, all of which will allow you to enjoy their flagship Cabernet Sauvignon and Chardonnays.
If you want to really have a tasting unlike any other, check out their Concierge experience.
1429 Tubbs Lane, Calistoga, CA 94515
Schramsberg Vineyards
This is a sparkling wine lover's paradise. There are around eight tasting choices, depending on the season, and many of them include tours of their gorgeous caves.
Although Schramsberg is primarily known for its sparkling wines, some of these tastings also include their still red or white wines.
1400 Schramsberg Road, Calistoga, CA 94515
Castello di Amorosa
The "Castle of Love" will make you fall in love the second you enter the grounds. The tours include a tasting of their delicious wines, and if you want to upgrade, you can add chocolate or a cheese and charcuterie plate.
If you really want to feel the love, they also offer an estate tour and a reserve tasting.
4045 St Helena Hwy, Calistoga, CA 94515
>> Find some additional great places to go wine tasting in Napa Valley
>> Find top wineries in Calistoga
>> Find my favorites in St. Helena
Wine Tours from San Francisco
If you are staying in San Francisco, it's easy to get to Napa Valley. You can drive up on your own or take a wine-tasting tour.
The second option is popular, as you will learn all about the region on your ride up, sample wines throughout the day, and leave the driving to someone else.
Here are a few of my top picks.
>> Find additional recommendations and information about Wine Tours from SF
Comments? Questions? Suggestions?
I would love for you to join me in my private Facebook group! 
It's a great place to interact with me and others who know the area well.
You can ask questions, get advice for your upcoming stay, and then share your photos and advice with others when you return home. It's a great community and the fastest way to get answers to those nagging questions about your visit!
Sonoma County
Another fun Northern California wine region is Sonoma County. It's full of smaller regions, each with its own wine specialty and personality.
Sonoma County has around 400 wineries, making finding a tasting room with an opening easy. Some require advanced registration, so book a few appointments in advance. Others will allow walk-ins if they have openings available or enough staff on hand.
Most people visit Sonoma Valley, a wine region centered around the small town of Sonoma. Other top regions in this area include Dry Creek Valley, Alexander Valley, and Russian River Valley.
Here are a few top wineries I think you will love in Sonoma County.
5 Must Visit Wineries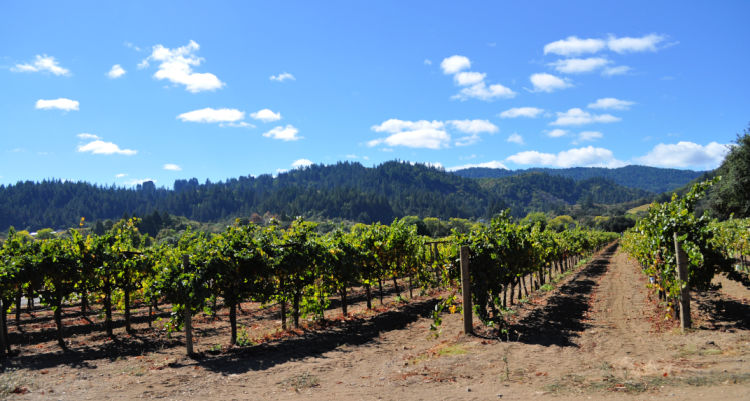 Buena Vista Winery
Your choices here are almost unlimited as you can do a bar, seated, grand reserve, in their historic caves, barrel, winery tour, or the Bubble Lounge sparkling wine tasting (depending on availability).
Simply stated, they all are so wonderful and so different that you could do a different one each time you visit.
18000 Old Winery Road, Sonoma, CA 95476
Landmark Vineyards' Hop Kiln Estate
Located in a hop kiln built in 1905, this is unlike any other tasting experience you can have in the world! This registered California Historical Landmark has a choice of three tastings, some of which can be enjoyed either outside or inside this magical building.
So, try some amazing wines and enjoy being in a place like no other at the same time.
6050 Westside Road, Healdsburg, CA 95448
Gundlach Bundschu
Family owned since 1858, you will immediately feel like you are part of the family when you visit here. Beyond the usual tastings, they have a vineyard and cave experience, a special lawn and picnic menu tasting, and a fun excursion on their "Pingauer" (a Swiss Army transport vehicle) through the vineyards.
It is unlike anything you could imagine.
2000 Denmark Street, Sonoma, CA 95476
Mauritson Wines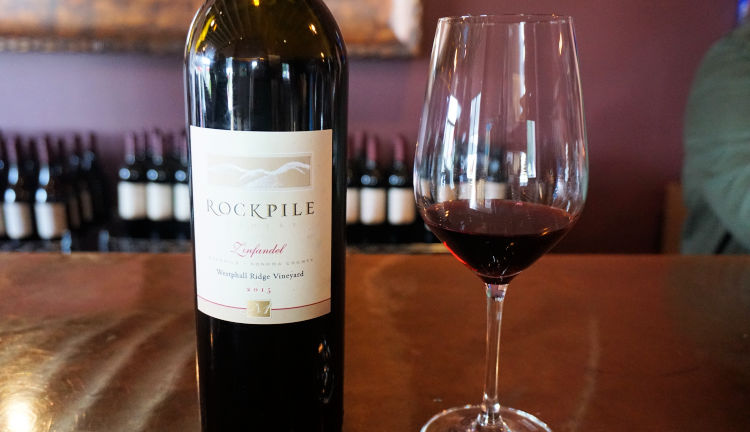 This is one of our favorite wineries because it is family owned and has been a local favorite for over a hundred years. The Mauritsons are from this area and know everything about it.
During the tasting, they'll explain how they have evolved from a sheep farm to a winery. 
The tastings last about 90 minutes and feature their new releases.
2859 Dry Creek Road, Healdsburg, CA 95448
Rodney Strong Vineyards
One of the reasons we love this winery is that they have different wineries all in one beautiful location. These include the namesake Rodney Strong, but also Davis Bynum, and the Rowen Wine Company.
You can choose which tasting you want, with numerous vintages, to get a fully immersive experience here.
11455 Old Redwood Hwy, Healdsburg, CA 95448
>> Find additional top wineries around Sonoma
>> Find some of my favorite picks in Sonoma Valley
Wine Tours that Start in Wine Country
You can easily enjoy wine tasting here on your own or with a guided tour. Most of the guided tours leave from San Francisco. A handful also leave from Santa Rosa and the town of Sonoma.
Here are a few popular options.
Anderson Valley
Just to the north of Napa and Sonoma is the small wine region of Anderson Valley. This region is about two and a half hours north of San Francisco. It's small but offers a more intimate tasting experience with several small, family-owned wineries.
Wine started to become more popular in this region in the 1980s. It's the coolest wine region in Northern California, so they focus quite a bit on grape varieties that grow well in cooler weather, such as Pinot Noir, Chardonnay, and Alsace Varietals.
Their grapes are often used to create exceptional sparkling wine.
In total, there are around 62 wineries here, and more than 30 of them offer tastings to the public. Many of them are just off Highway 128. They are a bit more spread out but offer a wonderful tasting experience.
Here are a handful of must-visit wineries in this Northern California region.
Must Visit Wineries
Domaine Anderson
The wines here are certified Organic and Biodynamically sourced, so you know you'll have the purest wines you've ever tried. The tasting is seated in their incredibly gorgeous tasting room and showcases their delicious wines.
They have a complimentary cheese and charcuterie plate if you reserve your tasting in advance.
9201 Highway 128, Philo, CA 95466
Brashley Vineyards
Focusing on Pinot Noir, Sauvignon Blanc, and Pinot Blanc/Rose, you will definitely want to visit here if you are a fan of those wines.
They are pet-friendly and kid-friendly, have snacks, and even have space for RVs to park.
Most of the tastings have food with them, all of which is grown on the grounds and unlike anything else you've tasted anywhere.
7000 Highway 128, Philo, CA 95466
Navarro Vineyards
This is the winery for those who want to try something a bit different. They are known for their Gewurztraminer, Petite Sirah, Syrah, and others.
As for tasting, they have a gorgeous outdoor tasting room that is heated and covered, where you can try their wines and also their non-alcoholic varietal grape juice.
5601 Highway 128, Philo, CA 95466
Roederer Estate
You have many options at the Estate when you come to taste their delicious still and sparkling wines.
These include options to sit outside, have personal bottle service, add choices such as caviar and smoked salmon, or even go on an Estate Tour through the winery and its beautiful wine cellar.
4501 Highway 128, Philo, CA 95466
Goldeneye Winery
This boutique winery is worth visiting for those who love something a little more extravagant. The wines are amazing, and the views are breathtaking. There is a basic tasting, and if you want to do an "elevated tasting," they include food pairings such as cheeses, pates, jams, and more.
If you have an electric car, you are lucky because they have an on-site charger.
9200 Highway 128, Philo, CA 95466
Livermore Valley
Livermore Valley is another up-and-coming region about 45 minutes east of San Francisco. It's farther inland, a bit warmer, and an easy day trip from SF or anywhere in the Bay Area.
Most vineyards and wineries here sit just south of the town of Livermore. You will find more than 40 wineries in this California wine region.
It's one of the oldest California wine regions with various small and large producers. Some of the varietals you will find here include Merlot and Chardonnay. You'll also find grape varieties from Italy, Spain, and the Rhone region in France.
Here are just a few of the wineries I think you will love.
Must Visit Wineries
3 Steves Winery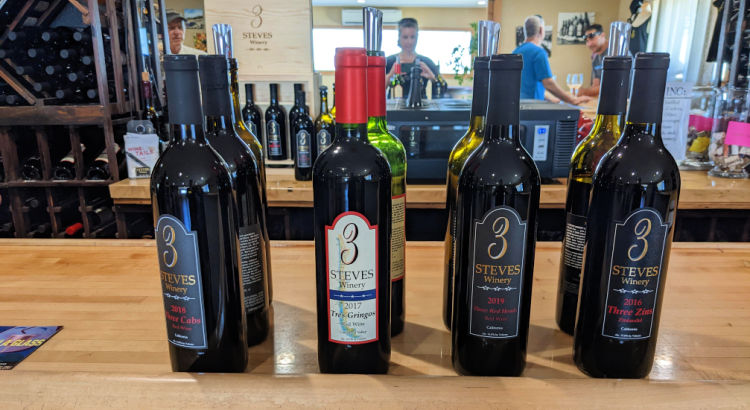 What do you get when 3 friends named Steve to decide to open a winery? Well, their wonderful winery, great wines, and incredible tasting menus say it all. We love this winery because, apart from their normal tastings, they often host food pop-ups and live music.
These events are usually on the weekends, so it is worth calling ahead to see what is happening.
5700 Greenville Road, Livermore, CA 94550
Wente Vineyards
Nothing is better than tasting great wine on Wente's indoor or outdoor patio. The options include a seated tasting, a tasting with delicious pizzas or salads, and a reserve tasting that includes special dishes made by the winery chef.
These dishes change per season, so no matter how often you visit, you can count on something new.
5050 Arroyo Road, Livermore, CA 94550
Concannon Vineyard
If you want to try something you can't find anywhere else, this is the perfect place since their wines are only available at the winery. There are only two choices, but both are wonderful.
One is at their outdoor pavilion, while the other is a seated tasting inside their library, You can add a chocolate pairing with each tasting if you want a more immersive experience.
4590 Tesla Road, Livermore, CA 94550
Bent Creek Winery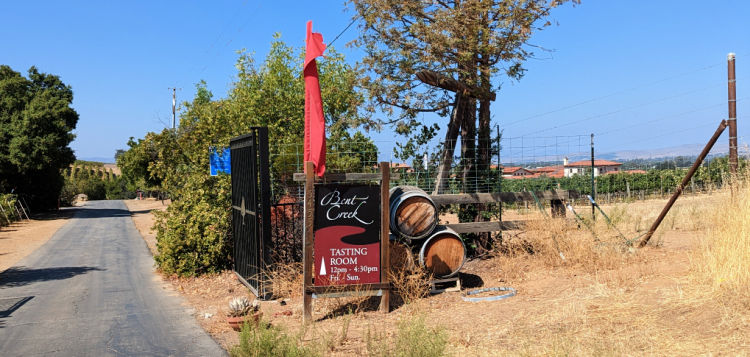 This is a rare experience as this winery only produces about 3,500 cases of wine a year. The tasting usually lasts about 90 minutes and is in the lovely outdoor area.
They have numerous red and white wines along with delicious ports.
And, yes, a bent creek winds through the grounds of the winery.
5455 Greenville Road, Livermore 94550
Murrieta's Well Estate Vineyard
This winery's original cuttings came from the legendary Chateau d'Yquem and Chateau Margaux in France, and their vines hail from the 1800s.
Their tastings include ones in their upstairs lounge and tasting bar, where you can get a wonderful view, and their wine pairing experience with delicious seasonal choices by the winery's personal chef.
3005 Mines Road, Livermore, CA 94550
>> Find additional recommendations here
Santa Cruz Mountains
The next Northern California wine region on my list is the Santa Cruz Mountains. This region is about two hours south of San Francisco.
You will find more than 70 wineries here. Most are small, family-owned businesses.
Grapes here are mostly grown at higher elevations. This gives the wines both bright fruit flavors with some minerality.
Here are just a few of the must-visit wineries in this region.
Must Visit Wineries
Storrs Winery and Vineyards
This winery offers two tasting rooms: one in Aptos in a former quarry and the other in Santa Cruz proper at the Old Sash Mill. They each have their own wonderful personality and historic appeal.
The tastings are outside so that you can enjoy the wines and beautiful views at the same time. The one in Aptos has a bocce court and is located at 1560 Pleasant Valley Road in Aptos, CA 95003.
The other is at 303 Potrero Street, no. 35 in Santa Cruz, CA 95060
Testarossa
The choices for tasting at Testarossa are some of the more intriguing at any winery on this list.
They include an indoor one, outdoor one, reserve library tasting, and also the incredible "Wine Tasting + Wine Bar 107," which comes out to an almost 3-hour event where you taste at the winery and then go to the Wine Bar 107 where you pair wines with food in their outdoor area.
300 College Avenue, Los Gatos, CA 95030
Beauregard Wine
When you visit the tiny hamlet of Bonny Doon, you will be glad you chose to check out this winery. It is the perfect place to taste their wines, either inside or outside, as you enjoy the gorgeous scenery at the same time.
This boutique family-owned winery also has the "Slow Coast Wine Bar" in the little town of Davenport, if you want to do a little wine tasting, have a bite of food, and enjoy live music on Highway 1.
The Beauregard Vineyards are located at 10 Pine Flat Road, Santa Cruz, CA 95060, and the Slow Coast Wine Bar is at 450 CA-1, Davenport, CA 95017
Hallcrest Vineyards
This chill winery is located in the cute town of Felton. When you visit, you'll immediately feel the laidback atmosphere of the area.
They invite you to taste their 100% organic wines either inside their beautiful tasting room or on their deck. And, if you want to relax with a bite of food, you can pack a picnic or pick up some treats at the beloved Wild Roots Market just down the road.
379 Felton Empire Road, Felton, CA 95018
Ridge Vineyards
They have an estate in Sonoma County, but the Monte Bello vineyards in the Santa Cruz Mountains provide such a unique and intimate experience. Nestled up high at 2,300 feet of elevation, you'll relish being up above the clouds.
The wooded tasting room and the cool cellar carved out of the mountainside offer a rustic and romantic ambiance. You can enjoy their estate tasting or their private library tasting.
17100 Montebello Road, Cupertino, CA 95014
>> More great wineries to taste around Santa Cruz
Carmel Valley near Monterey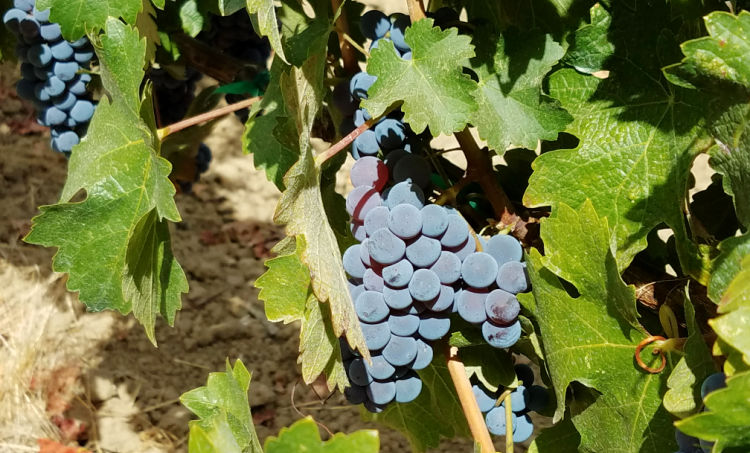 Carmel Valley is another wine country in Northern California. The region is home to around 30 wineries. It's small and quaint, and most vineyards are family-owned.
This region is about 2 hours south of SF. It's also just 20 to 25 minutes from the popular coastal destinations of Monterey and Carmel-by-the-Sea.
The region features around 11,500 acres of vineyards often sitting above the fog line. In the summer, the grapes receive high temperatures in the afternoon, cooling down quite a bit at night. This temperature fluctuation throughout the growing season creates complex, rich, and often full-bodied wines.
More than 70% of the grapes grown here are Cabernet Sauvignon or Merlot.
Here are just a few top wineries to visit.
Must Visit Wineries
Folktale Winery
The tastings here are a bit different from tastings at other wineries in that they are always combined with amazing culinary imaginations from the winery's chef.
Examples of these include Lemon Hummus, Fiocco, Ceviche, and Apple Galetta. As with the wines, the food is also organic.
8940 Carmel Valley Road, Carmel-By-The-Sea, CA 93923
Cowgirl Winery
This cute tasting room is right in town, making it an easy stop if you're just visiting the area for a day. It has a beautiful rustic barn feel, and as you enjoy their wines on the outdoor patio, it's not unusual to be entertained by live music or the chickens roaming around.
The atmosphere is super friendly and lively. If you're into whites, I recommend tasting the Cowgirl White.
4 Pilot Road, Carmel Valley, CA 93924
Joullian Vineyards
The tasting experience here includes three different choices of flights depending on your desire at the time. Something we love is that it is in the heart of Carmel Valley Village and close to so much in the area.
If you want to be a bit more adventurous, check out their "Vineyard Executive Tour," where, in addition to your normal tasting, you get to taste directly from the barrel and also go on a vineyard tour.
2 Village Drive, Carmel Valley Village, CA 93924
Holman Ranch
When you visit Holman Ranch Vineyard, you are in for a treat because their Pinot Noir and Chardonnay are wonderful.
You will also love the special "French Dijon" varietal. And if you want to try something new, they also have a vineyard tour and tasting where you drive through the vineyards on an ATV and get to visit their wine caves. It is a blast!
60 Holman Road, Carmel Valley, CA 93924
Bernardus Winery
This lovely winery has a relaxed atmosphere, but they take their wines seriously and are very knowledgeable hosts. In addition to the usual Cabernet Sauvignon and Merlot that you find in the region, they also have Cabernet Franc, Petit Verdot, and Malbec, giving many wine tasters a novel experience.
You can choose from flights of their delicious single vineyard, reserve wines, and add a charcuterie plate if you fancy.
5 W. Carmel Valley Road, Carmel Valley, CA 93924
Lodi
The final northern California wine region is Lodi. You'll find this region east of SF about 90 minutes. It's in California's agricultural belt, the Central Valley, just 20 minutes north of Stockton and about 40 minutes south of Sacramento.
The region is well known for its old vine Zinfandel grapes.
Lodi features many different micro-climates, with around 125 varieties grown here. In addition to their famed Zinfandel, Cabernet Sauvignon, Merlot, and Sauvignon Blanc are available. Lesser-known varieties include Viognier, Tempranillo, and Riesling.
Here are just a few must-visit wineries.
Must Visit Wineries
Oak Ridge Winery
This winery is dedicated to the "Lodi Rules," which were specifically made for this appellation to keep the area sustainable, not just for vines but for wildlife also. This includes over 100 sustainability practices, so you know you'll be tasting the purest and most delicious wines around.
The winery offers two types of tasting that include either reds or whites. They change them monthly, so you'll get something new each time you visit.
6100 E. Victor Road, Lodi, CA 95240
Jeremy Wine Company
Another winery with two tasting room locations, the first in downtown Lodi, where you can taste some of their wines and enjoy some small bites indoors or outdoors. The second is their Lockeford Barrel Room, located in their vineyard.
Here you can taste some wine, eat snacks, and enjoy the winery's beauty.
The downtown location is 6 W. Pine Street, Lodi, CA 95240, and their Barrel Room is at 16750 Highway 88, Lockeford, CA, 95237
Michael David Winery
Starting in the 1850s, this family has been working in the vineyards for 6 generations. The winery is original with its offering of unconventional wines and its fun and family-friendly environment.
You could choose a special tasting by their lagoon or a tasting with pizzas, paninis, and other food. There is an on-site cafe, bakery, and a special kid's area if you have youngsters that also includes non-alcoholic beverages.
4580 Highway 12, Lodi, CA 95242
d'Art Wines
If you are looking for some lesser-known wines, then this is the winery for you. With a selection ranging from Sangiovese to Malbec to White Barbera, you will surely find something your taste buds will enjoy.
They also have some of your favorites, like Cabernet Sauvignon and Chardonnays, so don't worry. The married couple that own it are Dave, a photographer whose work from around the world you can admire in the tasting room, and Helen, a dancer who inspired all of the labels.
13299 N. Curry Ave., Lodi, CA 95240
Stonum Vineyards and Winery
Located in their barn, each tasting comes with small bites that are specifically paired to bring out the flavors of the wine. When you taste here, you can also walk around the beautiful vineyard and hang out with your wine at their stunning pond.
There is also space to have a picnic if you want to relax and just enjoy the scenery. They have an option for private tours and tastings if you want a truly personal experience.
16388 N. Alpine Road, Lodi, CA 95240