Monterey Events in January 2024: Races, Festivals, and More Fun Things to Do

by Jill Loeffler  •

Updated: September 5, 2023
My calendar of Monterey events in January includes options all around the bay. Discover top festivals, wine tasting activities, and ideas for the entire family.

On my list, I've included the top picks from Monterey, Carmel-by-the-Sea, Santa Cruz, Pacific Grove, and other cities around the bay.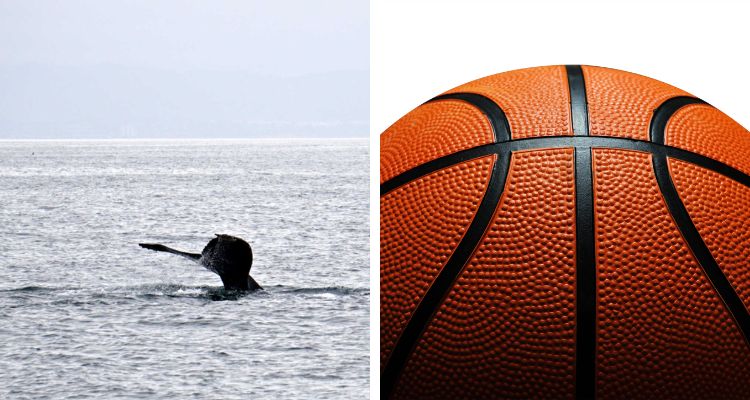 Disclaimer: I receive a small commission from some of the links on this page.

Rio Grill's Resolution Run

Date: 1/1 
Location: Starts at the Crossroads Shopping Mall in Carmel
Time: 9 am
If you love running, then you will want to make sure to check out the Rio Grill's Resolution Run. This is one of the first of the Monterey events in January and a great way to get your new year's resolution off on the "right foot."
This run is famous for the gorgeous trails, roads, and water views all along the way. It starts at the Rio Grill and you have the choice of either a 5k (3.1 miles) or 10k (6.2 miles) depending on how much you want to burn off those holiday calories and get your new year's resolutions going first thing this year.
Attendees will receive a long-sleeved shirt, a delicious brunch made by the Rio Grill, and prizes will be awarded for the top three finishers in each age group. It is best to plan ahead as bibs and t-shirts are only available at the race location the day before or day of the race. Both races start at 9 am sharp. Entry fees start at $25.
Monterey Swingfest

Dates: TBD
Location: Monterey Hyatt Regency
Lovers of swing dancing know this as one of the best festivals in the area if you want to learn swing dancing, watch some of the best, and have a wonderful time during this three-day event. New for 2023, proof of vaccination will be required to get your wrist band at the event registration desk. 
Some of the best teachers anywhere around will be giving lessons throughout the day. There are also free basic classes, open dancing times to practice, intensives, and numerous contests each day. There are night time dancing events that are a great way to meet new people, show off your moves, and have an overall wonderful time.
If you need to stretch out your muscles, there is a yoga class given each morning to help you limber up. There is also a fun beer tasting event on Saturday. This is an all ages Swingfest, so feel free to bring along the kids and anyone else that wants to enjoy swing dancing.
Where to Stay in Monterey and Around the Bay

Monterey: You will find the largest selection of hotels in and around Monterey. Higher end picks include the Spindrift Inn and Portola Hotel and Spa. You will also find some more budget friendly options if you move a few additional blocks away from the waterfront. Find my top picks for all budgets here.
Carmel-By-The-Sea: This seaside town is a bit smaller, but still offers plenty of accommodations. You will find some great luxury hotels as well as several quaint bed and breakfasts. Here are my top picks for Carmel-By-The-Sea.
Pacific Grove: This small community sits just to the north west of Monterey. They offer several great places to stay including a couple of great bed and breakfast and some budget-friendly options. Find my top 5 picks here.

Are you ready to book? Make sure to check out the great options below.

TripAdvisor: Compare prices, read recent guest reviews and find a wide selection of options.
VRBO: Another option is to rent an apartment, house, or a room around Monterey through VRBO.
Santa Cruz Warriors

These are the top home games this month with the Santa Cruz Warriors. They are the minor league team for the Golden State Warriors. Click the links for ticketing information.

Additional Things to Do in Monterey in January

Monterey Food Tour: Stroll through the historic streets of Monterey on this 3-hour food tour. Sample both savory and sweet treats along the way and find out more about the hot food and beverage scene here. More details an tickets here.
Whale Watching: Head out on the water this January with a whale watching tour. It's one of the best times to see whales as they migrate through the Pacific Ocean this time of year. Find whale watching tours.
Monterey Bay Aquarium: This must see attraction for all visitors to Monterey is the aquarium. Sitting on the northern end of Cannery Row, this amazing place is home to hundreds of species of plants and animals that call the bay home. 
Shows at The Catalyst in Santa Cruz

Events at Folktale Winery

Dates: Folktale tour multiple dates throughout the month
Location: Folktale Winery at 8940 Carmel Valley Rd, Carmel-By-The-Sea
Folktale Winery is known for its fantastic wines, but also for the fun and exciting events that it holds during each month. Set next to the Carmel River, Folktale is the perfect location to relax, kick back, and enjoy the beauty of the Carmel Valley. You will love tasting the wines and listening to great music depending on which day you visit Folktale.
The musical styles range from rock and roll, to country, to rhythm and blues and pretty much anything else you can imagine. Bands are just as varied as some are locals while others are bands that are on tour throughout the USA. Many of the shows are free for all to attend, while others include wine tasting, delicious food, and VIP service for a charge. Make sure to check ahead as some shows are kid, and dog friendly, while others are not.
For those interested in the yoga classes on Sunday mornings, there is a fee to attend the classes and after you are done, you can enjoy a complimentary glass of Folktale Winery's wine. The classes are all 90-minutes long and are located in the Rose Vineyard which is located next to the Barrell Room. If there is rain, the classes will be moved inside, so you can be sure to enjoy your class no matter what the weather is during your visit to Folktale.
>> Visit their site for a schedule of upcoming events this month
Cioppino & Vino Fundraiser

Date: TBD
Location: Moose Lodge Del Rey Oaks
For food and wine lovers, this is a can't miss of the Monterey events in January. This annual fundraiser is sponsored by the Rotary Club of Monterey and features fantastic food prepared by renowned local Chef Tom Vitale of Cioppino. You will enjoy farm fresh salads, garlic bread, wine, delicious Cioppino and wonderful desserts.
Once you get your fill of food and wine, make sure to check out the silent and live auctions, raffles, and live music. There are games for all to enjoy and a chance to "unlock" $500 in cash depending on your ability and skill.
This event also funds local and international projects so not only will you be having a great time, and enjoying delicious food and drink, but you will be helping the less fortunate around the world.
More Fun Events Nearby

Comments? Questions? Suggestions?
I would love for you to join me in my private Facebook group! 
It's a great place to interact with me and others who know the area well.
You can ask questions, get advice for your upcoming stay, and then share your photos and advice with others when you return home. It's a great community and the fastest way to get answers to those nagging questions about your visit!