San Francisco Festivals in February 2024

by Jill Loeffler  •

Updated: October 18, 2023
San Francisco festivals in February 2024 include many popular indoor and outdoor events. Highlights this month include the Chinese New Year Festival, and SF Giants Fan Fest.

You will also find several great film festivals and other wine tasting events this month. Read on for details on the best options all around town in February.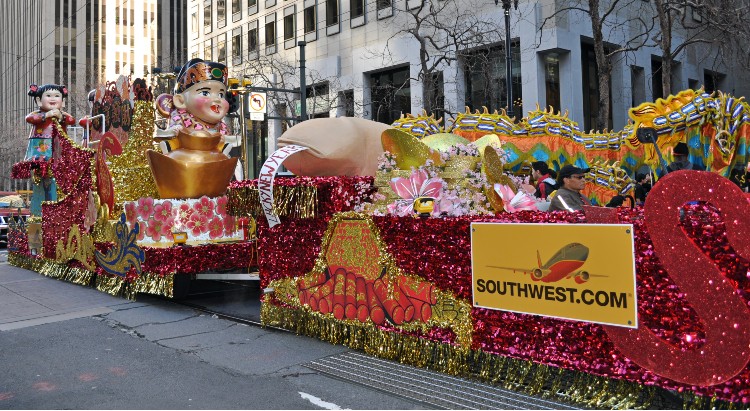 Disclaimer: I receive a small commission from some of the links on this page.

Chinese New Year's Festival & Parade

Dates: 2/24 (Parade), 2/3 - 3/3 (All Events)
Of the many San Francisco festivals in February, the Chinese New Year parade is one of the largest and most colorful. It's certainly a unique opportunity for people to recognize and celebrate SF's long history of Chinese-American culture and customs.
On Saturday, February 24, the parade makes its way through Chinatown, complete with lion dancers, firecrackers, drums, lanterns, and the famous 28-foot-long Golden Dragon. In addition to the parade, there are lunar new year festivities taking place during the weeks leading up to and after the parade.
SF Indie Fest

Dates: 2/1 - 2/11
The SF Indie Fest has been a San Francisco tradition for 25 years, allowing many independent, alternative, and subversive filmmakers over the years to bring their work to larger audiences.
Throughout the two-week festival, you'll have the chance to watch nearly 80 films screened at three locations in the Mission District: the Brava Theater, Roxie Theater, and others. Go ahead, take a break from all the big budget movies out there and delve into something new.
SF Giants Fan Fest

Date: TBD
While baseball fans eagerly await the upcoming season which starts in March, they can get a head start by heading over to Oracle Park for the Giants Fan Fest. This is your chance to meet the players, get their autographs, and stock up on new black and orange merchandise.
You can also watch last season's highlights, take your picture with the World Series trophies, and play catch on the field. Take the whole family for a fun-filled day at the ballpark.
>> This year's Giants schedule and details to attend a game
>> More free things to do in SF this month
Popular Tours Around San Francisco
San Francisco Festivals in February: Salsa Rueda

Dates: 2/16 - 2/19
The Annual Salsa Rueda Festival is one of the must-do San Francisco festivals in February for dance and music lovers. This is the genre's premier festival on the West Coast, offering four days of social dances, professional shows, live music and DJs, and classes for all levels.
Don't hesitate to go, even if you've never danced salsa before, as there is a beginner's boot camp and plenty of fun for all. There are even late night parties in the city so you can try out and show off your newly polished skills in salsa, rueda, rumba, and more.
The year's event is at The Holiday Inn San Francisco - Golden Gateway along Van Ness.
>> Visit their site for additional information for this year
Noise Pop

Dates: 2/22 - 3/3
Among the San Francisco festivals in February, Noise Pop is the place to be for people who love live music. The festival spans 11 days and features over 160 bands at more than 25 venues. The music styles run the gamut from jazz to electronic to rock, and the festival focuses on highlighting up-and-coming artists.
>> Festival info for this year

Mostly British Film Festival
Dates: TBD
The Mostly British Film Fest features more than just films from the UK. In its 9th year, this festival brings the best of cinema from Ireland, Australia, India, South Africa, and New Zealand to the big screen, including new and classic films as well as documentaries.
Head to the Vogue Theater to attend the screenings and engage with the directors and actors, including stars like Colin Firth, Ewan McGregor, Cate Blanchett, and more.
>> Details on this and other film festivals in SF
Chronicle Wine Competition

Date: 2/17
The Chronicle Wine Competition is the largest competition of American wines in the world, and at the Grand Tasting you get to sample the award-winning wines in more than 100 different categories representing over 800 U.S. wineries.
The event is held at the Fort Mason Center, where you will also sample savory meats, exotic oils, hand-crafted cheeses, and desserts. It's a top-notch experience for those who love to wine and dine and learn more about pairing.
>> More info on the Chronicle Wine Competition
Hotel Deals

Are you planning to spend a night or two as you check out some of our best San Francisco festivals in February? If so, then make sure to search for the best deals on TripAdvisor and Booking.com. Both offer you the chance to save on your nightly room rate, parking, and other amenities.
Click the links below for details and to read recent guest reviews.
SF Weather in February

You will find some tips to help you prepare for your visit on my weather in February page. On this page, you will find average highs and lows and what a typical day is like this time of year. I've also included a packing list and other great tips to help you prepare for your stay.
>> What to pack for your visit in February
More Things to Do in February

Are you looking for additional tips for your vacation to San Francisco in February? I've created a guide to help you find everything you need to visit this time of year. It include tips on what to wear, where to go and what top attractions are like to visit this time of year.
>> Visit this page for details on what it's like to visit in February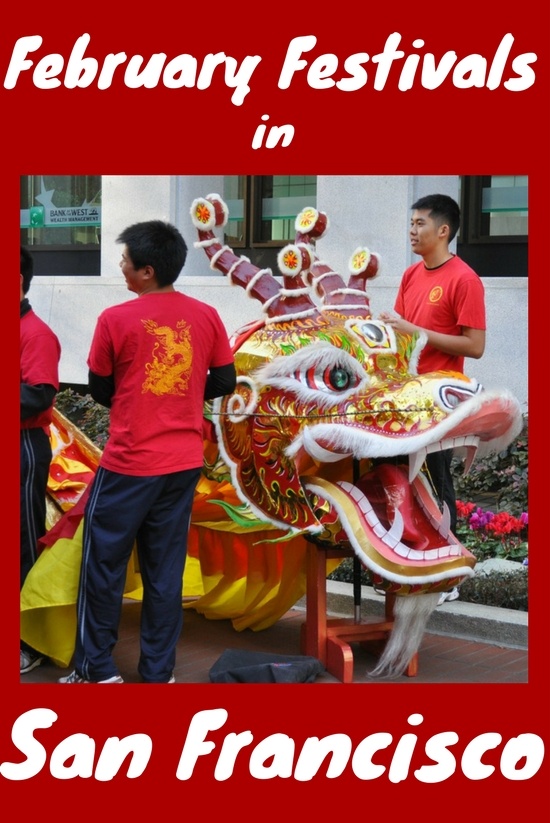 Comments? Questions? Suggestions?
I would love for you to join me in my private Facebook group! 
It's a great place to interact with me and others who know the area well.
You can ask questions, get advice for your upcoming stay, and then share your photos and advice with others when you return home. It's a great community and the fastest way to get answers to those nagging questions about your visit!