San Francisco Events in March 2013
The Hottest Events in SF for March 2013
Discover the hottest San Francisco Events in March 2013. This month marks the start of the spring season in San Francisco and the calendar is overflowing with events.
During the month of March, you can catch the Broadway hit musical Jersey Boys, sample some wine at the annual Rhone Rangers Wine Tasting Event or even indulge in chocolates at the International Chocolate Salon at Fort Mason. You can also find tips on what to do for Saint Patrick's Day and Easter in San Francisco.
You can catch one of more than a dozen live music performances or concerts in San Francisco this month. Some of the top shows include Big Head Todd & The Monsters, Yes and Bobby McFarrin.
San Francisco Theater for March 2013
Jersey Boys
The biggest Broadway show in SF for March 2013 is Jersey Boys. This Tony®, Grammy® and Olivier Award-winning musical is a story about Frankie Valli and The Four Seasons. It chronicles the bands rise from blue-collar families to one of the most successful bands in history.
Dates: March 9 - April 28, 2013 at the Curran Theater
Discover other theater performances scheduled for March 2013 in San Francisco.
---
Saint Patricks Day in San Francisco: Sunday, March 17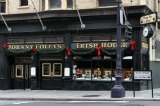 Saint Patricks Day in San Francisco is full of fun - and even a little trouble. This year, Saint Patricks Day is on a Sunday with events scheduled all weekend long in San Francisco.
Discover the top Irish Bars, the best places to grab authentic Irish food and details on the Saint Patricks Day Parade and Celebration in the Civic Center.
Learn More: Saint Patricks Day in SF
---
San Francisco Symphony
Enjoy a night with the San Francisco Symphony. Join them March 14 - 17 as they perform Mahler's Ninth Symphony.
His last symphony is a dramatic affirmation of life as well an acceptance of death. It will be a performance to remember.
Dates: Thursday, March 14 - Sunday, March 17

Discover the full SF Symphony March 2013 calendar.
---
Discounted Tours for March 2013
As the busy season is still approaching, you can find several top San Francisco tours on sale during the month of March. Each tour listed below offers tours for up to 50% off the full ticket price. Several dates are available for each one throughout the month of March.
Golden Gate Champagne Cruise

2-Hour Champagne cruise around the SF Bay
Departs Pier 39 at 10am every Saturday and Sunday
Cruise along the SF Waterfront and under the Golden Gate Bridge
Champagne Toast at 11:00 under the Golden Gate Bridge
Enjoy views of Sausalito, Alcatraz and the Bay Bridge



Glide Through San Francisco on a Segway Night Tour

Ride through North Beach, Chinatown and along the Embarcadero Waterfront
Cruise through Fishermans Wharf, past Ghirardelli Square and see the lights of Alcatraz
Discover San Francisco's past and the neighborhoods that make it famous
Beginners are welcome, each tour starts with a 45 minute training session to get you familiar with your Segway



Electric Bike Tour Over the Golden Gate Bridge

Cruise from Fishermans Wharf to Sausalito while you learn about the sites and SF's history along the way
You can pedal, use your electric motor power or both along the way
Pedaling is required the entire length of the Golden Gate Bridge (1.7 miles) due to regulations
Enjoy a ferry ride back to Fishermans Wharf from Sausalito
---
SF Giants Exhibition Games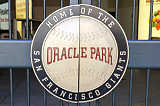 Head over to AT&T Park on Thursday, March 28 or Friday, March 29 for pre-season San Francisco Giants Baseball. These two exhibition games are against the Oakland Athletics and it's a great way to catch a game before the season starts.
Full Giants Schedule: 2013 Home Game Schedule
---
Live Music & Concerts in SF for March 2013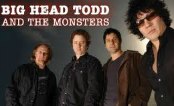 There are several large concerts and live music performances scheduled in San Francisco for March 2013. One of the largest shows is Big Head Todd and the Monsters on March 16 at the Fillmore.
Date: Saturday, March 16 at 9pm
Other concerts this month include Bobby McFarrin at Davies Symphony Hall and Yes at the Warfield. Find a full calendar of live music events for March 2013.
---
San Francisco Ballet Presents Onegin: March 21 - 28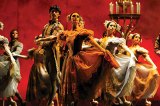 Join the San Francisco Ballet at the War Memorial Opera House for the critically acclaimed Onegin. This popular production follows the story of a cynical Russian man who rejects a young woman, but then falls in love with her years later. This dramatic production includes both stunning stagecraft and dancing.
Full Ballet Calendar: March 2013
---
San Francisco Comedy Showcase
If you want to add a little humor into your visit, then head over to the Punch Line Comedy Club any Sunday night for their SF Comedy Showcase. This weekly event features some of the Bay Area's best comedians.
Full Comedy Show Calendar: March 2013
---
Annual Rhone Rangers Wine Tasting Event: March 22 & 23, 2013
San Francisco hosts several large wine tasting events every year. One of the biggest is the Annual Rhone Rangers Wine Tasting in March.
This event stretches out over two days and includes a wine makers dinner and two wine tasting sessions. Most people attend the large General Tasting Session on Saturday afternoon.
Learn More: Rhone Rangers Wine Tasting in SF
---
International Chocolate Salon: Sunday, March 24
If you love chocolate and wine, then you'll want to check out the highly anticipated International Chocolate Salon. This large chocolate tasting event is being held on Sunday, March 24 at Fort Mason from 10am to 6pm.
At this event, you'll get the chance to sample dozens of delicious chocolates. Wine pairings and other sweet treats will also be available all day long.
---
Thursday Nights at the Academy of Sciences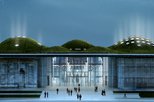 Every Thursday night, the California Academy of Sciences hosts an adult only, after hours event called NightLife. This is a fun way to see the Academy of Sciences in a different light.
From 6pm to 10pm, you can enjoy cocktails and mingle with other attendees. You can also visit its top exhibits including Earthquake, the 4-Story Rainforest and the Steinhart Aquarium.
I highly recommend purchasing advanced tickets - as the ticket line is always LONG! This ticket also includes a one hour VIP behind the scenes tour - which you won't get with a ticket purchased at the door.
Learn more about what it's like to visit the Academy of Sciences.
---
Easter in San Francisco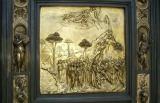 This year, Easter falls on the last day of March. On this page, you'll find information on the best places to grab brunch and where to celebrate Easter service.
You will also find details on Easter events happening that weekend including the Annual Union Street Spring Celebration & Easter Parade.
Learn More: Easter in San Francisco
---
Traveling Museums on Display in March 2013
Here is a list of all of the great traveling exhibits on display in San Francisco during March 2013:
Museum of Modern Art

Garry Winogrand, All Month Long
Ben Kinmont: Prospectus, All Month Long



Asian Art Museum

China's Terracotta Warriors: The First Emperor's Legacy, All Month Long



deYoung Museum of Fine Art

Girl with a Pearl Earring: Dutch Painting from the Mauritshuis, All Month Long
Rembrandt's Century, All Month Long



Legion of Honor

Royal Treasures from the Louvre: Louis XIV to Marie-Antoinette, Ends March 17
Artful Animals, All Month Long
The Book and the Binding, All Month Long
---
SF Running & Walking Events
Here are all of the running and walking events scheduled in San Francisco for March 2013:
Color Run, 5K Run: Saturday, March 2
Escape from Alcatraz Triathlon, Sunday, March 3
The GORUCK Challenge: An Adventure Race, Saturday, March 9
St. Patrick's Day 5K, Sunday, March 10
Emerald Across the Bay: 12K, Sunday, March 17
Run or Dye: 5K Run, Saturday, March 23
Crazy 8: 50K Run, 26.2M Run, 13.1M Run, 10K Run, or 5K Run, Sunday, March 24
Easter Roller Coaster, 5K & Kids Run, Sunday, March 31
---
Fun Tours for March