San Francisco Events February 2013
The Top Events in SF this February
February in San Francisco is full of activity. It's the perfect Valentine's Day getaway. It's also the month to visit and celebrate the Chinese New Year.
You can catch the Broadway musical Wicked. You can also see several performances from the SF Symphony and Ballet. This is also when the San Francisco Chronicle hosts one of the largest wine tasting events in the country.
Save on Popular Tours in February 2013
Each month, Goldstar - an online ticket retailer - offers tours and other activity tickets at a fraction of the cost. Here are a few of the deals available this month:
2-Hour Golden Gate Champagne Cruise
Cruise starts at 10am on Saturday and Sunday mornings
Cruise past Fishermans Wharf, Fort Mason, Crissy Field and Fort Point before you go under the Golden Gate Bridge
Champagne (or other cocktail) toast under the bridge right at 11am
On the way back, you go past Alcatraz Island, Sausalito, and Angel Island
Enjoy two complimentary drinks, such as champagne, mimosas, beer, white wine or soda
Glide Through San Francisco on a Segway Night Tour
Roll through top SF neighborhoods including North Beach, Chinatown and Fishermans Wharf
Ride past SF attractions including Saints Peter and Paul Church, the Transamerica Pyramid, the Fishermans Chapel, Ghirardelli Square 7 The National Maritime Museum
See the lights on the bay including Alcatraz and the Bay Bridge
Enjoy hidden gems along the way and learn more about each one from your knowledgeable guide
Starts at 5pm most Thursday, Friday and Saturday evenings in February
Electric Bike Tour Over Golden Gate Bridge
Cruise from Fishermans Wharf to Sausalito on an Electric Bike
Ride the 1.7 miles over the Golden Gate Bridge
Knowledgeable guide will inform you about all SF Attractions and neighborhoods along the way
Pedal or use electric motor along the way
Most days starting at 10am
---
Valentine's Day 2013 in San Francisco
Make it a Valentine's Day to remember - with a stay in San Francisco! Discover all the great Valentine's Day activities, a list of romantic restaurants and some off the beaten path hotels for your visit.
Uncover everything you need to know to make this extra day special!
Learn More: Valentine's Day in San Francisco
---
San Francisco Theater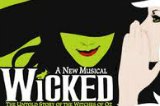 Book your tickets today to see the award winning Broadway musical - Wicked - at the Orpheum Theater. This popular show is back in San Francisco through the middle of February 2013. This is a must see during your visit.
Check out the February theater calendar for more information on additional several smaller theater performances including A Street Car Named Desire and Dead Metaphor.
Learn More: Ticket Info & Theater Schedule for February 2013
---
Chronicle Wine Tasting Event
One of the biggest wine tasting events each year in San Francisco is the Chronicle Wine Tasting Competition. It is also the largest wine tasting competition in the US.
Although the awards are handed out by professional wine tasting judges, you can sample the award winning wines out yourself at the general tasting session on Saturday, February 16.
Learn More: Chronicle Wine Tasting in SF
---
Chinese New Year Festival and Parade
Another one of the largest events in San Francisco in February 2013 is the Chinese New Year's Celebration. This celebration includes many different events with one of the largest Chinese New Year parades.
Discover more details on the celebration including tips on where to stay and park.
Learn More: Chinese New Year Celebration 2013
---
Wine & Shopping Tour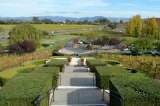 What's better than just visiting Napa for wine tasting? How about squeezing in a little shopping at outlet stores? Every Friday and Saturday in February, you can save almost 50% on the Napa Wine & Shopping Tour. This all day tour leaves San Francisco at 8:30am. It includes four hours of shopping that morning at the Vacaville Premium Outlets and then on to Napa for a stop at a winery. On the way back, you'll get the chance to stop at the Golden Gate Bridge for photos.
---
San Francisco Beer Week
This year's San Francisco Beer Week kicks off on Friday, February 8 at the San Francisco Concourse Exhibition Center. From 6:30pm to 10:00pm, 65 Northern California Breweries will showcase their brews. This event is the start of 9 days of beer tastings, dinners and other events through the city and bay area.
---
SF Indie Fest
If you are a fan of independent movies, then you'll have to check out the events for this year's SF Indie Fest. In it's 15th year, this festival showcases some of the best independent films out today. The festival begins on Feburary 7 with the final movies planned for February 21.
---
Museum Exhibits
Here are some of the top museum exhibits scheduled for February 2013:
---
SF Symphony & Ballet
Below is the performance schedule for both the SF Symphony and Ballet in February 2013.
SF Symphony
January 30 - February 1: Dutoit conducts Elgar's Enigma Variations
February 2: Chinese New Year Concert and Celebration
February 3: Chamber Music with Members of the San Francisco Symphony
February 6 - 10: Dutoit leads Berlioz's Te Deum
February 8: Gil Shaham in Recital
February 12 & 13: Russian National Orchestra
February 14 -17: Heras-Casado conducts Prokofiev's Fifth Symphony
February 17: Itzhak Perlman in Recital
February 21 - 23: Torteilier conducts Mendelssohn
February 23: Music for Families with the San Francisco Symphony
February 24: Chamber Music at the Legion of Honor
February 28: MTT conducts Mozart and Bruckner: An Open Rehearsal
February 28 - March 2: MTT conducts Mozart and Bruckner
Learn more about the San Francisco Symphony.
SF Ballet
January 29 - February 3: World Premiere by Wayne McGregor - Suite en Blanc (In the Night)
February 13 - 19: Hamburg Ballet in Nijinsky
February 26 - March 10: Beaux, Guide to Strange Places, Possokhov's The Rite of Spring
Discover more on the SF Ballet.
---
February 2013 Live Music
Here are just some of the top live music shows scheduled in San Francisco for February 2013.
At the Warfield
February 8: Ed Sheeran at 7pm
February 21: Coheed and Cambria at 8pm
At the Fillmore
February 2: Two Gallants at 9pm
February 11: Ra Ra Riot at 8pm
February 15: The Vaccines at 9pm
February 22 & 23: Alo at 9pm
February 26: Take Action Tour featuring The Used at 7pm
Find additional live music performances in San Francisco in February and throughout the year on the San Francisco live music calendar.
---
Running Races in SF
Here are some of the running races schedule in SF in February 2013.
February 2: Dirty Girl Mud Run
February 2: Mission Street Scramble

1.5 & 3 hour adventure race

February 3: Kaiser Permenente San Francisco Half Marathon & 5K Run/Walk
February 10: Love'em or Leave'em Valentine's Day Dash
February 17: Chinese New Year Run
February 17: Spreckles Lake 5k & San Franciscan Mile
February 24: Fort Point 10k