2024 Chronicle Wine Competition: Your Chance to Sample Wines from Hundreds of Top American Producers
The Public Tasting Event of the 2024 San Francisco Chronicle Wine Competition will be on Saturday, February 17 at the Fort Mason Center. This is your chance to sample award-winning wines from more than 800 U.S. wineries.

It's the one wine tasting event that I make sure to attend every year. It's fun to sample the wines, but if you are like me and want to learn, it's also a great chance to meet some of the winemakers and discover current trends about about the exciting American wine industry.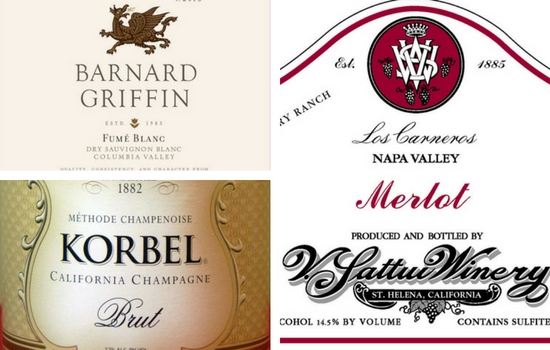 Disclaimer: I receive a small commission from some of the links on this page.

What is the Chronicle Wine Competition?

It is the largest American wine tasting competition in the world. It's conducted by professional wine tasting judges who sample and rate every wine submitted for consideration.
With over 7,200 competition entries, guests are guaranteed to sample only the cream of the crop with the 1,500 gold medal winners that end up at the Public Tasting Event.
The judges present awards in more than 100 different categories. They also select a handful of "Sweepstakes" winners, those they feel are best in class.
Details on the Public Wine Tasting Event

During the event, you can sample these award-winning wines as well as talk to some of the winemakers. The 2024 tasting will be from 1:30 pm to 4:30 pm on Saturday, February 17.
Several judges will also be on hand to answer questions and explain more about the competition.
The reason this event is so popular is that it's not just about tasting wines, it's more about the overall food and wine tasting experience. All throughout the venue, you will find samples of savory meats, exotic oils, and hand crafted cheeses. Make sure you also try out some of the delicious desserts, amazing sauces, and other goodies.
I often ask for wine pairing advice for the wines and food samples offered at the tasting. Every year, I learn something new that I can't wait to share with my friends.
These are just some of the vendors offering food samples and products for sale at the Chronicle Wine Competition Public Tasting Event:
CC Made: Delectable caramels, sauces, and caramel corn
Cypress Grove: Award-winning cheeses, including their popular Humboldt Fog
Marlo's Bakeshop: Handcrafted cookies, including their specialty, soft-baked biscotti
Stella Cadente: Artisan olive oils, including unique flavors like rosemary and basil
Valley Lahvosh: Traditional, healthy flatbread that goes perfectly with cheese and wine
Wild Planet: 100% sustainable caught wild seafood including tuna, salmon, and shrimp
>> Learn more about some of the top local wine regions
Tickets

Pre-sale tickets are available for $80, and if still available, for $100 at the door. They tend to go fast, so buy yours online as soon as you have your plans confirmed. Click here to buy them directly from the event organizers.

Best Places to Stay Nearby

Here are some recommendations on top places to stay nearby.
The pricing listed below is an average price per night for this weekend so far, although prices will increase as these hotels book more rooms (room estimates do not include taxes or other fees).
Argonaut Hotel: 4-star hotel near the waterfront, ~$300 a night
Courtyard by Marriott: 3-star hotel, ~ $300 a night
Fairmont Heritage Place: 5-star hotel in Ghirardelli Square, ~$900 a night
Holiday Inn Express-Fisherman's Wharf: 3-star hotel, ~$190 a night
Travelodge San Francisco-Fisherman's Wharf: 2-star hotel, ~$125 a night
>> Find the best deal, compare prices, and read what other travelers have to say about hotels in San Francisco.
How to Get to the Fort Mason Center

From almost any part of Fisherman's Wharf, you can walk over to the Fort Mason Center. It's only a few blocks away, but there are a few steep hills to conquer on your journey.
You can also take a taxi or a bus from your hotel. A cab will cost less than $10. If you choose to take the bus ($2.25 per person), look for the 30 or the 47. Both drop you just a few blocks away from the event.
To get here from Union Square, I recommend taking the Hyde/Powell cable car. This will drop you on the western side of Fisherman's Wharf, which is just a few blocks from the Fort Mason Center.
>> Click here for more detailed instructions on how to get from these two popular neighborhoods to the Fort Mason Center.
Other Things to Do This Weekend in SF

Every weekend, you will find dozens of fun activities and events throughout SF. Here is just a sample of the other things to do in SF this weekend.

President's Day Weekend

The Chronicle Wine Competition runs on President's Day Weekend. All weekend long, you will find other fun events and activities from festivals to tours.
>> Find additional fun things to do this President's Day Weekend
Red & White Bay Cruise on Saturday Morning

Before you head over to the wine tasting event, set off on a one-hour cruise around the bay. This popular tour offers you the chance to see some of SF's most famous attractions, including the Palace of Fine Arts, Alcatraz, and the Golden Gate Bridge. During this weekend, you will also find tickets for this cruise at up to half-off on Goldstar.
>> Find tickets for this popular cruise
Champagne Cruise on Saturday Morning

Relax and enjoy your Saturday morning on this two-hour Champagne Cruise around the Bay. This cruise sails past Alcatraz Island, Sausalito and Angel Island. You also get the chance to make a champagne toast under the Golden Gate Bridge. It's a fun way to spend any Sunday morning in SF!
Comments? Questions? Suggestions?
I would love for you to join me in my private Facebook group! 
It's a great place to interact with me and others who know the area well.
You can ask questions, get advice for your upcoming stay, and then share your photos and advice with others when you return home. It's a great community and the fastest way to get answers to those nagging questions about your visit!