Chase Center in San Francisco: Tips to Attend a Game, Concert and Other Fun Facts

by Jill Loeffler  •

Updated: May 25, 2022
The Chase Center in San Francisco opened its doors in September 2019. This facility is home to the Golden State Warriors as well as other events that you will not want to miss.

Throughout the year, you will also find a variety of internationally recognized artists on stage. Recent performances include The Black Keys, Cher, and Trevor Noah.

Read on for an upcoming schedule of activities, how to get here, where to park, and what there is to see and do nearby.

Disclaimer: I receive a small commission from some of the links on this page.

More About the Chase Center in San Francisco

The Chase Center in San Francisco is a large arena in the Mission Bay District. It's on the southeastern side of the city along the SF Bay waterfront.
The arena holds around 18,000 people, which makes it the largest indoor arena in San Francisco.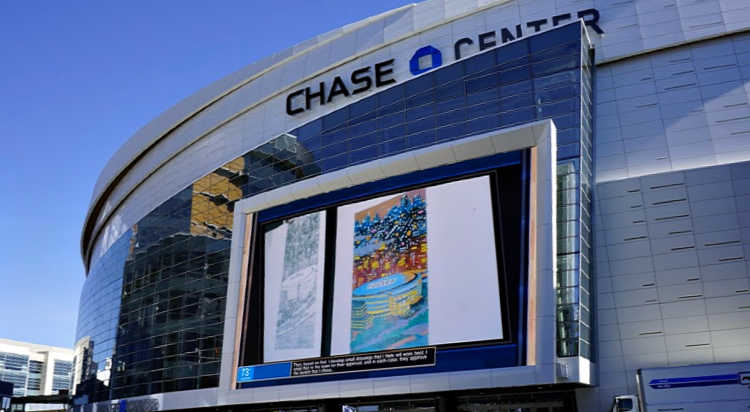 The Golden State Warriors first announced they were leaving Oakland in 2012 and it took years for the project to start up. Construction on the facility began in 2017.
The first site they selected fell through and they purchased this piece of land in 2014. Many opposed the arena at this sight also, so it took them some time to start construction.
The first event at the Chase Center in San Francisco was on September 6, 2019. It was a concert that features Metallica and the SF Symphony.
The Warriors had their first game here on October 5, 2019 when the hosted the Los Angeles Lakers.
The entire area around the Chase Center has been building up for years. The immediate area around it is now called Thrive City, which includes the arena, restaurant, bars, and several shops.
Golden State Warriors

When the Golden State Warriors moved to the Bay Area in 1962, their original home was in San Francisco, and they played primarily in the Cow Palace. They were originally named the San Francisco Warriors, but changed it to the Golden State Warriors in 1971.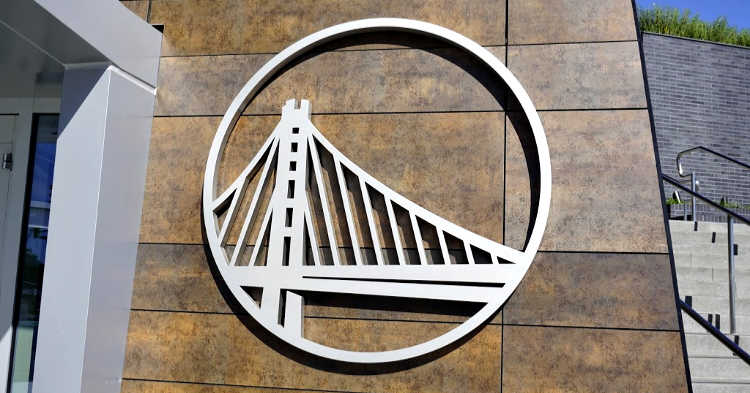 This was also the year they moved all of their home games over to the Oakland Arena. They played here through the 2018-2019 season.
The Golden State Warriors made their move back to San Francisco from Oakland in the fall of 2019 for the start of the 2019-2020 season.
The NBA pre-season starts in October and their regular season runs from mid-October to early April. After that is when the playoffs begin when the team makes it into them.
>> Visit this page to learn more about attending a Warriors game at the Chase Center
Concerts

In addition to the Golden State Warriors, the Chase Center in San Francisco is also used as a large concert hall. With a capacity of more than 18,000 people, it draws in big name stars such as Ariana Grande, Celine Dion, The Eagles, and many others.
You will find about four to six shows a month here. These are a few of the top upcoming performances.
Other Concerts Around the Bay

In addition to the shows here, you will also find dozens of others concerts all around the Bay Area. Click the links below for details for each month.

Where to Stay Nearby

There are currently no large hotels or accommodations right next to the stadium, but there are plenty that are a short walk or train ride away. Here are a few of my recommendations.
Hyatt Place San Francisco/Downtown: The Hyatt Place is located about a mile away and is right on the K/T Muni line which drops off right in front of the Chase Center in San Francisco. It's a 3-star hotel with a fitness center, free WiFi, and a bar/lounge on site. 701 3rd Street. Find availability for the Hyatt Place San Francisco/Downtown.
Hotel VIA: Located just a block away from the Hyatt Place, this 4-star hotel offers blackout curtains, a rooftop bar/lounge, and other luxury amenities. It's also about a mile away, but it is an easy ride as it is right on the transit line. 138 King Street. Check for rooms and reviews for Hotel VIA.
Hyatt Regency: This hotel is a little further away, but is easy to access since it's also right on the K/T Transit line (Embarcadero Stop). It's also located closer to the rest of the action around SF. This 4-star includes certain rooms with a water view, blackout curtains, and some also offer a private balcony. 5 Embarcadero Center. Check for room rates and availability for the Hyatt Regency.
Here are a few other recommendations for nearby districts.
Best Restaurants & Bars Nearby

You will find several restaurants right inside Thrive City where the Chase Center in San Francisco is located. Here are a few additional options around the neighborhood.

The Ramp: The Ramp is an old school SF restaurant that used to be hidden away from the rest of the city. Now, it's in the heart of the action near the Chase Center in San Francisco. It offers mostly American comfort food with wonderful views of the water. The portion sizes are large, so come hungry. 855 Terry A Francois Blvd.
Mission Rock Resort: If you are looking for some great seafood before the game, then head to the Mission Rock Resort. The restaurant sits on two levels and most tables offer views of the bay. Some of my favorite dishes here include Smoked Salmon Dip, Fish Tacos, and the The Dungeness Crab Roll. You will also find a variety of oysters on the half shell. 817 Terry A Francois Blvd.
STEM Kitchen and Garden: Just a block away, you will find STEM Kitchen and Garden. This Mediterranean restaurant grows quite a few of their ingredients on-site. They also have a cute backyard area with bocce ball and fire pits. Some of my favorites on their menu include their roasted beet salad, the pizzas, and the garden herb risotto. 499 Illinois Avenue.
Harmonic Brewing Thrive City: Right in the courtyard of the Chase Center you will find a wonderful craft beer location. They also offer local wines, small bites, and some of the best views of the bay in the area. They are open from Wednesday to Sunday and before/after all Chase Center events. 7 Warriors Way.
How to Get to the Chase Center in San Francisco

Public Transit

If you plan to take public transit, you will find several great options. These are just a few.
Muni Light rail: The K/T Muni light rail offers a stop right outside the arena. Get off at the UCSF/Chase Center stop, which is right across the street. It's the fastest way to get here from Union Square and other districts all around San Francisco.
If you are coming from Fisherman's Wharf, you can transfer over to the K/T to continue to the event.
You will also get a free ride on Muni when you show your ticket. You can show them either the electronic or paper ticket for your free ride.
Ferry: The Chase Center in San Francisco also developed a ferry terminal right near the stadium. It only runs during major events to/from Oakland/Alameda and Larkspur. The drop off is about a half mile away.
Driving & Parking

The new arena is great, but one con is the parking and traffic. I don't recommend driving, but if you do please arrive early and plan to leave a little after the event so you don't have to wait in traffic too long.
Here are a few places you can park nearby.
The three recommendations directly from the Chase Center in San Francisco include Mercedes-Benz Garage (99 Warriors Way), Warriors Way Garage (150 Warriors Way), and Owens Garage (1800 Owens Street). In total, these three garages only hold a few hundred cars. However, you can pre-purchase spots which will allow you access starting at around 5:30 pm on weekdays. These start at $50 for each event.
Other places to park nearby include 901 Illinois, 1670 Owens Garage, and 1144 3rd Street. These are all a few blocks further away, but add more space for parking. Overall, these lots give you another 500 to 600 spots. Most of these spots start at $40 for the event.
As you can see, there just isn't enough parking in this area, so I highly recommend taking public transit.
More Fun Activities Near the Chase Center

Comments? Questions? Suggestions?
I would love for you to join me in my private Facebook group! 
It's a great place to interact with me and others who know the area well.
You can ask questions, get advice for your upcoming stay, and then share your photos and advice with others when you return home. It's a great community and the fastest way to get answers to those nagging questions about your visit!