SF Sketchfest 2023: San Francisco's Largest Comedy Festival
SF Sketchfest is a popular comedy festival that offers a wide range of performances at several venues throughout San Francisco. Every day from January 20 to February 5, 2023, you can watch hilarious skits, enjoy improv performances, and see solo comedians showcase their best stand-up acts.

In addition, this festival includes live radio events, podcasts, and in-person tributes and salutes. The film screenings, music-meets-comedy and interactive events and game shows are also very popular.
Performers often include comedians such as Dave Barry, Jeff Goldblum, Alan Arkin, Billy Crystal, and Kevin McDonald.
I LOVE comedy shows and attend several of these performances every year!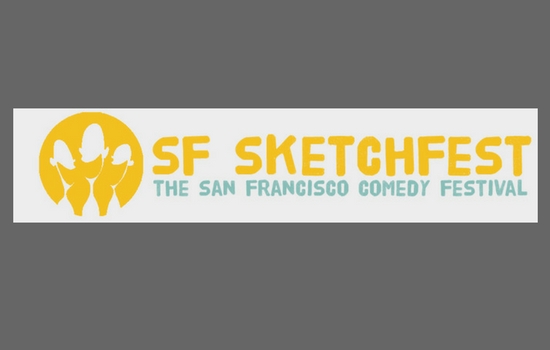 Fun Fact: What's the history of this SF festival? It started in 2001 as a way to showcase the talents of just a few local Bay Area comedians. Since then, it's grown to one of the largest comedy festivals in the world. 

Click here for this year's detailed schedule.
Disclaimer: I receive a small commission from some of the links on this page.

Top Shows for 2023

Tickets

Tickets are on sale for all performances. You can either buy them advance (which I recommend for the more popular shows) or at the door. 
The price for most tickets varies by venue and performance. Tickets for the hands-on workshops and key comedians go for more.
Ticketmaster

You can find tickets to all performances on the Ticketmaster. Click the 'buy now' link next to the performance for a list of tickets still available. 
Shows that are already sold out will sometimes offer a handful of tickets at the door. In this case, the venue will begin taking names 90 minutes before the show and will sell any available tickets to those still waiting shortly before it opens.
TicketLiquidator 

As I mentioned above, some of the more popular performances sell out quickly. If you don't want to chance waiting in line at the door, you can also check out the selection on TicketLiquidator.com. 
They help people resell their tickets and offer the best selection to any sold out performances in San Francisco (for SK Sketchfest and other events). 
Click here for tickets on TicketLiquidator.

Venue Details

This event is too large to hold at just one location in San Francisco. To make it easier for you, I've included the address, neighborhood, and best public transportation options for each SF Sketchfest venue.

Venue
Address
Neighborhood
Public Transit Options
Brava Studio & Theater
2781 24th Street
Mission
Bus: 27, 33, 48
Cafe Royale
800 Post Street
Nob Hill
Bus: 2, 3, 27, 38
California Academy of Sciences
55 Concourse Drive
Golden Gate Park

Bus: 5, 21

Light Rail: N

Castro Theatre
429 Castro Street
Castro

Bus: 24, 35, 37

Light Rail: KT, L, M

Streetcar: F

Cobb's Comedy Club
915 Columbus Avenue
North Beach

Bus: 30, 91

Cable Car: Mason/Powell

Dark Room
2263 Mission Street
Mission

BART: 16th Street Station

Bus: 14, 49

Eureka Theatre
215 Jackson Street
Financial District

Bus: 2, 4, 8, 18, 24, 27, 38, 44, 54, 56, 58, 72

Hotel Kabuki
1625 Post Street
Japantown
Bus: 2, 3, 38
Independent
628 Divisadero
Alamo Square/NOPA
Bus: 21, 24
JCCSF
3200 California Street
Pacific Heights
Bus: 1, 2, 3, 43
Lost Weekend (Cinecave at )
1034 Valencia
Mission

BART: 16th or 24th Street Stops

Bus: 14, 49

Marines' Memorial Theatre
609 Sutter Street
Lower Nob Hill
Bus: 2, 3
Mezzanine
444 Jessie Street
SOMA

Bus: 6, 9, 71

Light Rail: K, L, M, N, T

Streetcar: F

Punch Line Comedy Club
444 Battery Street
Financial District

Bus: 1, 2, 4, 8, 18, 24, 27, 38, 41, 44, 54, 56, 58, 72

Rickshaw Stop
155 Fell Street
Civic Center

Bus: 6, 47, 49, 71

Light Rail: J, K, L, M, N

Streetcar: F

Rite Spot Cafe
2099 Folsom Street
Mission
Bus: 12, 33
Roxie Theater
3117 16th Street
Mission

BART: 16th Street Station

Bus: 22, 49

Stage Werx
446 Valencia Street
Mission

BART: 16th Street Station

Bus: 22, 49

Verdi Club
2424 Mariposa Street
Potrero Hill
Bus: 9, 22, 33
Yoshi's San Francisco
1330 Fillmore Street
Western Addition
Bus: 22, 38