San Francisco Musicals 2018
Calendar & Tips to Catch a Show
San Francisco musicals for 2018 include top Broadway productions such as Hamilton, Disney's Aladdin, and An American in Paris. Other highlights this season include School of Rock, Waitress, and The Color Purple.
Read on to discover a full calendar of shows, tips to find tickets, and where you can find discounts.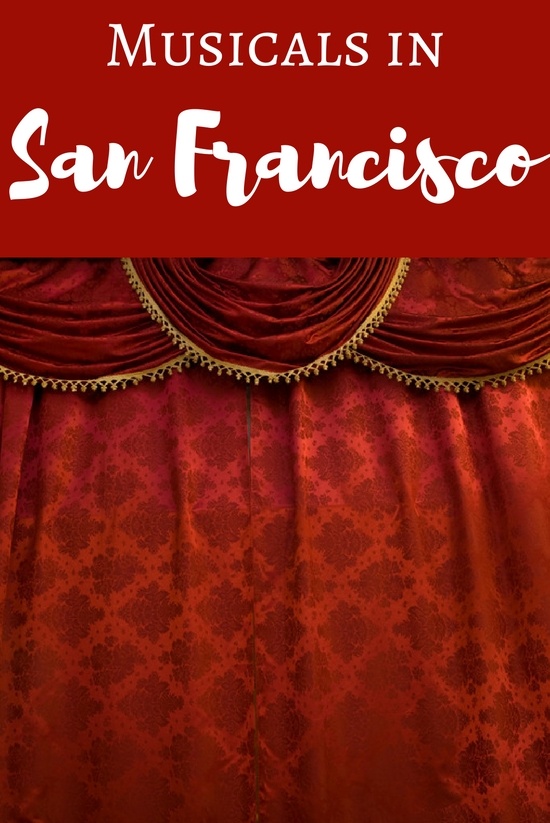 Top San Francisco Musicals
Click on the links below for more information on these top San Francisco musicals.
Top Upcoming Musicals
More Events in San Francisco
Are you looking for additional things to do during your stay? Click the links below for a full calendar of events by month.
2018 Musicals
Below you will find a full schedule by month of upcoming San Francisco musicals. Click on the links to jump to details about each show.
Ongoing Shows
February 2018
March 2018
April 2018
None scheduled at this time.
May 2018
June 2018
July 2018
August 2018
September 2018
October 2018
November 2018
More Bay Area & SF Theater Information
In addition to San Francisco musicals, you will find a variety of other theater productions in SF and throughout the Bay Area. Click the links below for more information on each one.
Full Theater Calendar | Schedule of Plays
Golden Gate Theater | Orpheum Theater | Theater District
San Jose | North Bay | All Bay Area Theater | Performing Arts Calendar
Details on Top Musicals
The Book of Mormon
Dates: 2/6 - 3/4
Location: Orpheum
Tickets: On sale
Back by popular demand, The Book of Mormon returns to San Francisco for a special one month stay. Winner of several awards, this is one of the funnier San Francisco musicals on the calendar this season.
The Book of Mormon follows the story of two missionaries that are sent half-way around the world on their mission. Written by the creators of South Park, this satire pokes fun at the traditions and beliefs of the Mormon faith.
This musical contains explicit language and kids 5 and under are not allowed.
The Wedding Singer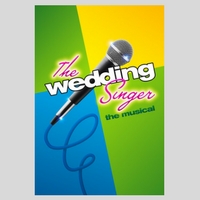 Dates: 2/17 - 3/17
Location: The Victoria Theater
Another one of the award winning San Francisco musicals on stage this season is The Wedding Singer. It will take you on a trip back to the 80s.
It follows the story of a cover band singer that is having the time of his life signing at weddings and getting ready to marry his fiance. She suddenly leaves him and he ends up making each wedding as unpleasant as he feels.
He then meets and falls for a waitress. The only problem is that she is engaged to be married to someone else. Will he pull off the performance of his life to win her over? Find out for yourself this February in San Francisco!
The Color Purple
Dates: 5/1 - 5/27
Location: Orpheum
Tickets: All dates on sale
This is one of the San Francisco musicals that has won several Tony awards. It was recently revived on Broadway in 2015 and is now one of the biggest traveling shows this season.
The story is based on the 1982 book written by Alice Walker. It follows the life of an African American woman living in the south, Celie. After she gives birth to a second child at a young age, she marries and fights to survive given all of life's struggles.
The show is recommended for those 8 years old and up. No children under 5 will be admitted.
When Pigs Fly
Dates: 5/11 - 6/10
Location: New Conservatory Theater
This over the top musical showcase follows the story of a theater performer who was always told he would only be successful on stage "when pigs fly."
He used those comments to fuel his talents. No one knew that he had the ability to turn common everyday items into an unforgettable costume for his shows.
See what happens when you believe in yourself and follow your dreams as far as you can take them.
A Walk on the Moon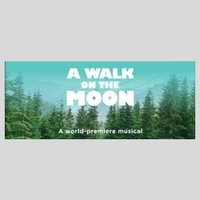 Dates: 6/5 - 7/1
Location: ACT
The final show this season at the ACT is A Walk on the Moon.
The story is set in the summer of 1969 when a married housewife in Upstate New York takes a hard look at her life when she meets a traveling salesman. She's been so busy over the years keeping her daughter on track and making sure her tired husband is well taken care of that she doesn't have much time for herself.
After meeting this free-spirited traveling salesman, she realizes what she might be missing out on in life and turns her life upside down with a new excitement for exploration and sexually.
School of Rock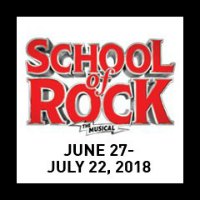 Dates: 6/27 - 7/22, 2018
Location: Orpheum
Tickets: On sale soon
School of Rock is another one of the San Francisco musicals based on a movie with the same name.
It tells the story of a wanna be rock star, Dewey Finn, that is struggling to make a living. He's determined to be a part of the upcoming Battle of the Band contest.
To get there, he recruits a group of straight A students to his band. Will Dewey be able to turn his dreams into a reality? Catch the show at the Orpheum to find out!
Sunday in the Park with George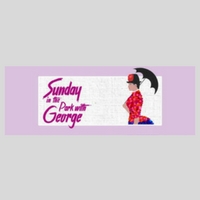 Dates: 7/5 - 9/8
Location: SF Playhouse
One of the top San Francisco musicals at the SF Playhouse this season is Sunday in the Park with George. Winner of the Pulitzer Prize and nominated for 10 Tony's, this musical follows the story of an artist who is forced to make a decision between his art and his love life.
Considered one of the best musicals of our time, the lyrics and music were created by Stephen Sondheim. It's based on the book by James Lapine.
The Hunchback of Notre Dame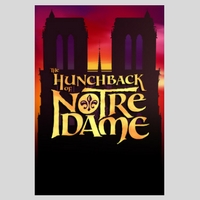 Dates: 7/7 - 8/4
Location: Alcazar
The Hunchback of Notre Dame is based on the novel by Victor Hugo. It follows the story of Quasimodo, a deformed bell ringer at the Notre Dame that is held captive by his boss, Frollo.
Quasimodo gets the chance to escape and fills up his day with exploring the city of Paris. He longed for time outside, but is quickly ridiculed by everyone in the city except for the beautiful gypsy Esmeralda.
He admires her and her beauty, but is not her only admirer. His boss as well as another gypsy long for her as well. His boss, Frollo, turns on her and the gypsies and it's up to Quasimodo to save them all.
On Your Feet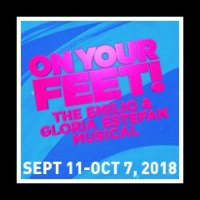 Dates: 9/11 - 10/7
Location: Golden Gate Theatre
Tickets: On sale soon
Get on your feet and dance to the music of Gloria and Emilio Estefan. This new Broadway musical gives you the background on how these two Cubans fought their way to the top of the charts.
And then, just when they hit it big, they almost lost it all! Find out how they fought their way out again and continue to thrive today.
This musical includes top hits such as "Rhythm is Gonna Get You," "Conga," and, of course, "Get On Your Feet."
Waitress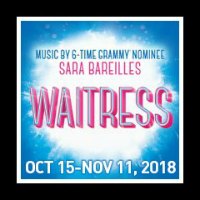 Dates: 10/15 - 11/11
Location: Golden Gate
Tickets: On sale soon
Another one of the new San Francisco musicals this year is Waitress.
Jenna is a waitress and an expert pie maker, but she dreams of something bigger for her life. She wants more than anything to get out of her small town and her loveless marriage.
She registers for a baking contest in a nearby community. She meets a the town's new doctor and hopes that he is the key to a new start in life.
The biggest obstacle for her to overcome is herself. Will she have the willpower to do what it takes to start fresh in life?
Beach Blanket Babylon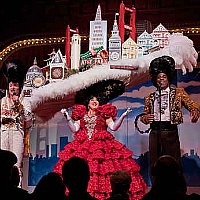 Dates: Several shows every week
Location: Club Fugazi
Tickets: On sale for most dates
This is one of the longest-running San Francisco musicals and is truly a SF original. For over 40 years, this constantly updated musical has been poking fun at pop culture and current events with hilarious performers in fantastic costumes. You'll get a kick out of the show's icon, its outrageous oversized hats, and you're guaranteed to laugh the night away. Plan ahead to catch a popular performance in SF's North Beach neighborhood.
More Performing Arts in SF