Plays in San Francisco
2018 Schedule of Shows
Plays in San Francisco include everything from award-winning productions to locally written pieces. You will find them at theaters all around SF including the Curran, Golden Gate, and the SF Playhouse.
Read on for a full schedule of upcoming performances.
For some of the links on this page, I receive a small commission when you purchase. You don't pay more when you buy through me and it gives me the chance to offer you all this great content for free!
Half-Priced Plays in San Francisco
The first place to look for tickets is on Goldstar. They offer tickets for a variety of plays in San Francisco at up to 50% off. These are just a few of the top upcoming performances that you can see at a discount.
*Small service fee at checkout.
2018 Plays
Find a full schedule of plays in San Francisco by month below. Click the links to quickly scroll down and find out more about each one--including ticketing information.
June 2018
July 2018
August 2018
September 2018
More Bay Area Theater, Musicals, & Other Performances
In addition to plays in San Francisco, here are other theater productions in SF and around the Bay Area.
Full SF Theater Calendar | SF Musicals | San Jose | North Bay
Golden Gate Theater | Orpheum Theater | Theater District
Details on Top Plays

Vietgone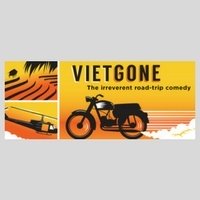 Dates: 2/21 - 4/22
Location: ACT Theater
Everyone loves a road trip because you just never know what will happen. Vietgone is a story of three Vietnamese immigrants that travel across unfamiliar territory in the United States in the 1970s.
In the end, one of them meets a local girl and falls in love. It's a not so classic tale of travel and what happens when boy meets girl.
It's one of the fun plays in San Francisco this month with pop culture references and both humor and drama.
It's Only a Play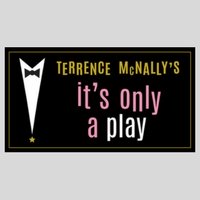 Dates: 3/2 - 4/1
Location: New Conservatory Theater
The regional premier of It's Only a Play is set for this March in San Francisco.
This hilarious show follows the story of a playwright whose first show is now on stage. He has concerns about what the critics will think and what will happen to his career if it bombs.
It takes place behind the curtain with his producer, director and the star of the show. This backstabbing comedy is one you will not want to miss.
Heisenburg
Dates: 3/14 - 4/8
Location: ACT
Tony award winning playwright Simon Stephens (The Curious Incident of the Dog in the Night-Time) with another interesting play. It digs into the cliche that "opposites attract."
It's the story of a young woman that kisses a 70-year old man on the subway in London. A few days later she returns into his life. He is curious to see if she is a con artist or if she is really attracted to someone quite a bit older than her.
The Effect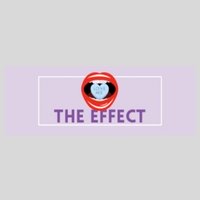 Dates: 3/20 - 4/28
Location: SF Playhouse
The Effect is the winner of the Winner of the UK Critics' Circle Award for Best New Play. This humorous and dramatic play follows a story that makes researchers of a new drug question the ethics of their research.
It's the story of two people in a research study testing the effects of a new anti-depressant. They fall in love and begin to question if it's true love or just a side effect of the meds they are testing.
Their "love story" forces the doctors and other researchers to take a hard look at the ethics of their research methods.
The Mystery of Love & Sex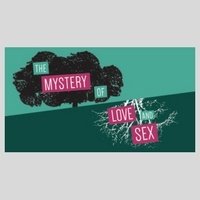 Dates: 4/13 - 5/20
Location: New Conservatory Theater
The regional premier of The Mystery of Love and Sex kicks off in April at the New Conservatory Theater.
What happens when two friends since childhood begin to explore a new and possibly more intimate relationship? Charlotte and Johnny come from different backgrounds and as they get older they begin to wonder where their friendship is headed.
It's a look at the mysteries of sexuality and that what's in front of you may be different than it seems.
Father Comes Home from the Wars
Dates: 4/25 - 5/20
Location: ACT
Pulitzer Prize–winner Suzan-Lori Parks brings her next play to San Francisco. Father Comes Home from the Wars offers a look inside what it's like to make a decision to fight for freedom or play it safe by not speaking out.
It's the story of a slave, Hero, that needs to decide whether to fight to free himself and other slaves or stay at home with his family to stay safe but continue to be a slave. Set during the time of the American Civic War, this comic and heartbreaking play is one you will not soon forget.
An Entomologist's Love Story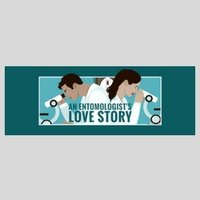 Dates: 5/8 - 6/23
Location: SF Playhouse
An Entomologist's Love Story is a look at what happens when to coworkers discover their relationships is more complicated than they thought.
Betty and Jeff are entomologists that work together at a local museum. They study the mating behaviors of bugs.
This edgy, yet hilarious story shows what happens when their own relationship is viewed more closely under the microscope.
In Braunau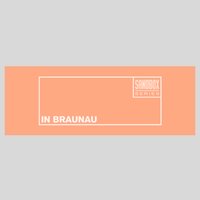 Dates: 6/13 - 7/7
Location: SF Playhouse
Another one of the world premier San Francisco plays this season is In Braunau. It's an interesting look at how people deal with election results.
After the last election, an American couple becomes frustrated with the results. They decide to travel to Braunau, Austria for a vacation.
During their stay, they take over the Adolf Hitler's childhood home. They plan to turn it into a "rainbow BnD" (bed and dinner). In turn, they turn the tables on this historic home and open its doors to the world for everyone to discuss history, politics and culture.
Washed Up On the Potomac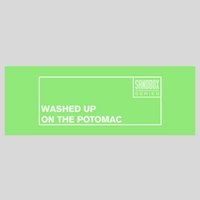 Dates: 8/8 - 9/1
Location: SF Playhouse
The final world premier plays in San Francisco at the SF Playhouse is Washed Up on the Potomac. Written by Lynn Rosen, it follows the story of what happens in a proofreading office when someone makes a mistake on a critical document.
This isn't just a small mistake. It may have cost someone their life as one of their coworkers washed up on the shore of the Potomac today. Who is the next person in line to go for this mistake? Find out in this fascinating play in SF this fall.
More Fun Events You Might Enjoy