Napa Valley Wine Tasting Tours: Explore this Region in Northern California

Napa Valley wine tasting tours offer you the chance to get to know this world-famous wine region. During a visit, you will sample the wine, talk to winery staff, and taste for yourself why this region is so popular.

There are three types to consider. The first are guided trips that start in Napa Valley and take you to three to four places for tastings. The second type are those that start in San Francisco and bring you up to the region just for the day to taste at a few places.
The third type are those that are specific to one winery. For these, you will need to have your own transportation, and many require that you call ahead to book an appointment.
Disclaimer: I receive a small commission from some of the links on this page.

Napa Valley Wine Tasting Tours Starting in Napa

These Napa Valley wine tasting tours are perfect for those spending a night or two in the region. They will pick you up at your hotel or a designated location. Your guide will then take you to a few places for tastings, tours, and a chance to learn all about the region.

Napa Valley Wine Trolley and Castle Tour 

Who wants to go on a wine tour and visit a castle? Everyone that I know does. Even better is you get to travel, on a trolley that is a replica of a San Francisco Cable Car, as you cruise around the gorgeous Napa Valley. 
After your pick-up in the beautiful town of Yountville, you will be driven through Napa Valley to enjoy the clean air, and beautiful views, in your open air trolley. During this almost 7-hour tour, your guide will tell you a lot of information about the area, and the wineries, that you are visiting that day. 
During your trip, you will taste at 3 different premium wineries, including Castello di Amoroso Castle, where you will have a 2-hour guided tour. You will also enjoy a gourmet lunch. Being that the trolley is open air, make sure to dress according to the weather of the day. You must be 21 or older to go on this tour. Gratuities and tasting fees are not included in the price of the Napa Valley Wine Trolley and Castle Tour.

>> Learn more about this tour and check availability on Viator

Napa Wine Train: You can also visit this winery on a package deal on the Napa Wine Train. Find details here. 

Napa Valley Wine Trolley

Another tour you might enjoy is the Napa Valley Wine Trolley. The main difference between this and the Napa Valley Wine Trolley and Castle tour is that this tour does not have a visit to the castle. On the plus side, you get to visit four wineries instead of three. So, if you are looking to spend more time tasting wine, instead of touring a castle, this would be your best bet.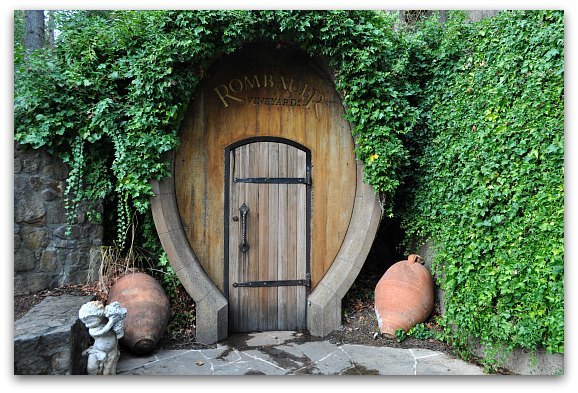 You will cruise through Napa Valley in a San Francisco replica open air Cable Car (make sure to dress appropriately for the weather). The trolley will pick you up at Oxbow Market, in downtown Napa, and take you through the valley. Your professional guide will give you information about the wineries and the region during each step of the tour. It also includes a catered picnic lunch by award winning chef Michael Chiarello.
This is one of the Napa Valley wine tasting tours that will conclude back at the Oxbow Market after your 6-hour journey. You must be 21 or older for this tour. Wine tasting fees and gratuities are not included in the price of the tour.
>> More about this tour and availability on Viator

Hidden Wineries Tour of Napa

If you want a 5-6-hour tour of Napa, that is fully customizable regarding which wineries you visit, then this is the tour for you! You will learn all about Napa's history, wine making regions (also called appellations), and interesting personalities.
As you take in the sights, you taste great wines as your deluxe, air-conditioned van takes you to the wineries you've chosen. When you decide that you'd like to have a bite to eat, you can have a delicious picnic lunch at one of the wineries or head to one of the local delis nearby.
This tour runs rain or shine. You must be 21 or older to go on this tour. It leaves daily at 10am and the price does not include tasting fees at each winery.

>> More about this wine tasting tour and availability for your stay

Best Napa Wine Tours from San Francisco

If you are staying in San Francisco and just want to head up for the day, then these are the perfect options for you. These Napa Valley wine tasting tours will pick you up at your hotel in San Francisco, drive you up to the region for tasting, and then take you back to SF all in one day.

Napa and Sonoma Wine Country Tour

This is one of the most popular Napa Valley Wine Tasting Tours that includes a stop in Sonoma as well. You will visit three different wineries as you enjoy tasting their wines and having guided tours at them.
One of the reasons to take this tour is that not only do you get to taste and tour at three wineries, but your coach will also take you over the Golden Gate Bridge where you will get views of Alcatraz Island (weather permitting). Your professional guide will tell you all about locations, and the history of, Napa County.
Since you'll be traveling, tasting wine, and going on guided tours, you'll probably get a little bit hungry. If so, this tour has you covered with a stop in the quaint town Yountville. If you want to do a little shopping, you will many boutique stores to choose from here. The tour price starts at $119.00. This includes all the tasting fees but does not include lunch or gratuities. 

>> Find out more about this tour and check availability during your stay

Small-Group Napa and Sonoma Wine Country Tour with Lunch

This small group tour will also allow you to check out both Napa, and Sonoma County, all in one single trip. If you really want to explore the wine country in Northern California, this really is a can't miss trip. Once you are picked up for your hotel, you'll be able to relax while also getting ready for some wine tasting fun.
This 9-hour tour, hosted by a professional tour in a 13-passenger van, will make you think you are in heaven. And, since you are wine tasting in Napa and Sonoma, well, you sort of are! During this tour, you will visit three of the top wineries and be able to have lunch in the city of Sonoma.
One of the real treats of this tour is that you get to taste not only still wines but also a bit of the bubbly at a reserved table at Domaine Chandon. After your tastings, your tour will take you back to your hotel as you cross the Golden Gate Bridge and get views of Alcatraz Island. 

>> Discover additional details about this tour and check for availability 

Hotel Deals in Napa

If you plan to spend a night or two or three in Napa, make sure to check out these great hotel deals before your stay. You will find deals all around Napa.

TripAdvisor: What's the #1 hotel in the Napa Valley? Read reviews & find hotel deals on TripAdvisor!
Booking.com: Save on your Hotel in Napa with Booking.com, Planet Earth's #1 Accommodation Site. No booking fees ever!
5 Fun Wine Tasting Tours at the Wineries

You will find several Napa Valley wine tasting tours at individual wineries. These are five to consider during your stay. You will find details on how to book and what to expect for each one in their description below.

1. Beringer Legacy Cave Tour

Famous for being around for over 140 years, and for their sustainable farming practices, Beringer is can't miss on your trip to Napa Valley. Not only does it have a beautiful winery, and estate, but it has one of the nicest cave tours you can see on your outing around the valley.
Beringer stays true to its heritage as it produces only four wines: Chardonnay, Cabernet Franc, Merlot and Cabernet Sauvignon. However, since they only produce these four, they make them at the highest quality possible.
Regarding their Legacy Cave Tour, it is a real treat. It is given 5 times a day and lasts about 30 minutes. If you are bringing the family, then you are in luck since all ages are welcome, however only those over 21 can experience tasting three of their wines while on the tour. You will be taken through the winery and their extensive cave system during the tour. Additional tours are available on Beringer depending on your desires.

>> Visit their site to book this tour and discover additional options

2. Cakebread Cellars: In Depth Educational Tour & Tasting

Opening in 1972, Cakebread has one of the most fascinating origin stories of any winery you will ever imagine. Jack and Dolores Cakebread were shooting photographs for Nathan Croman's Treasury of American Wines, Jack and Dolores found Sturdivant Vineyards and decided they wanted to buy it and start their own winery. The Sturdivants sold them the vineyard, and 2 years later, their winery was born.
Cakebread is known for having many different varietals so everyone visiting will have a wine to fit their palate. Their winery is very beautiful and worth a stop there just to see it but it is even better when you take the In-Depth Educational Tour & Tasting. 
The In-Depth Tour & Tasting includes information on how the winery began, how it has evolved, and what the plans are for it. It also includes an explanation of how the wines are made, a tour through the vineyards, and a tasting of some of their best wines. This is a special tasting as it has a maximum of 12 people total and only 6 per group. Other tastings are available also.
3. Grgich Hills Estate: Grgich at a Glance & The Unforgettable

If you don't know, and want to impress your friends, you can visit Grgich Hills Estate and drop this bit of knowledge on them: Grgich Hills wine maker, and owner Mike Grgich, was the winemaker at Chateau Montelena during the "Paris Tasting of 1976" when their wine was voted the best white wine in the world. It's just one of the reasons I recommend this spot as I know the wine pleases almost everyone that tastes it.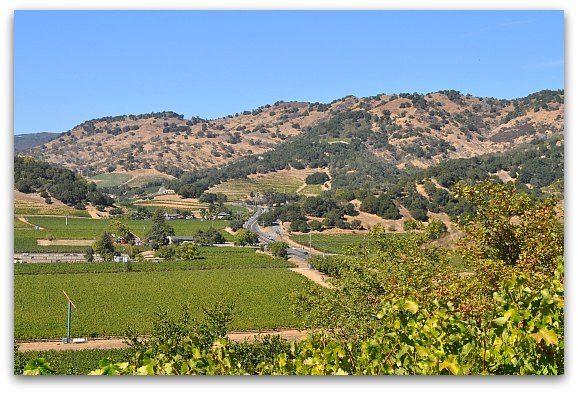 One of my favorites is the Grgich at a Glance which includes a tour of the estate while tasting their world class wines as you learn about their winemaking style and the vineyards. You will also learn more about the history of the winery and how that inspires them to make the best wine they can.
With a name like "The Unforgettable", you know you are in for a tour that you will not soon forget. This tour was designed by Mike Grgich who wanted to give visitors a different way to learn about their wines and their vineyards. It starts in the vineyard and continues with you getting to experience how the wine starts with their grapes, ages, and becomes the wine you taste today. The tour concludes with a seated cheese and wine pairing.
>> More information about this tour on their site 

4. Rutherford Hill: Cave Tour & Barrel Tasting

Just off the beaten path lies the Silverado Trail where Rutherford Hill is located. I can talk more about their great wines, but I want to get straight to their tour as it is ranked as one of "The Most Unique Wine Tours in Napa Valley" in 2016. 
You will have the chance to explore the estate, taste the wines and get deep into their beautiful caves as you take this tour. It is offered given three times a day. Reservations are suggested as this is one of their more popular tastings and tours.
5. Schramsberg's Cave Tour & Tasting

Schramsberg winery is notorious for fantastic wines and tours so it is perfect stop if you love sparkling wines and cave tours. Their caves are over 125 years and you will feel like you've been transported to the Champagne region in France. This tour is one of the longest tours that I know at an hour and a half, so make sure to prepare. 
You will taste 5 different sparkling and still wines with specifically chosen cheeses so you can experience the perfect pairing. All visitors must be 21 years or older seating is limited to 12 people.
This is one of the Napa Valley Wine Tasting Tours you will not want to miss!

>> Visit their site for more details and to book your tour today

>> Discover more of my favorite wineries near Calistoga

Wine Tasting Deals

You will also find some great wine tasting deals on Groupon. These are just a few of the top options available right now. Click the links below for details.

Vintage Sweet Shoppe: Chocolate and Wine Pairing Package for Two or Four at Vintage Sweet Shoppe (Up to 44% Off), check for availability
Envy Wines: Wine Tasting for Two or Four with a Take Home Bottle of Wine (Up to 50% Off), check for availability
Buhman Estate Vineyards: Wine Tasting and Cheese Board for Two or Four (Up to 53% Off), check for availability
*Note: Most deals last for 120 days after purchase, so make sure to check the exact terms before purchasing.