Napa Weather in December: What to Pack for the Holiday Season and Other Visiting Tips
The Napa weather in December offers cool, partly cloudy days and chilly evenings. This winter month is in the heart of the rainy season, so expect some precipitation during your visit.

This is also the off season in the region, so you will find fewer visitors around. I love this time of year because it is relaxed, and I always seem to get a more personalized service in the tasting rooms.
Read on for more information on what to pack, average temperatures, and more tips to visit this time of year.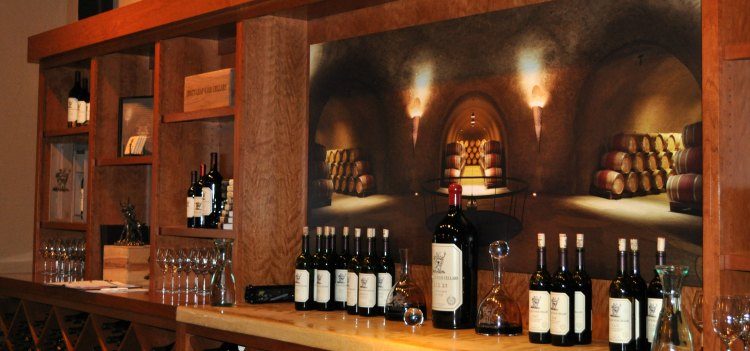 The mornings in December start out cool with temperatures in the low 50s. It then warms up with average highs in the mid-50s most days.
As the sun sets, it cools off quickly with overnight lows in the lower 40s. Even though it does get cool overnight, it does not often freeze this time of year.
One thing you will want to prepare for is the rain. Napa has a Mediterranean climate which offers quite a bit of rain in the winter months. In December, you will often find a total of more than 5 inches. It is usually a soft, slow rain that can last all day. Big downpours are not common.
It makes the valley feel peaceful and a little mysterious. It is often quite mellow (especially during the week) and I just absolutely love the feel of the valley this time of year.
With few other visitors around, it is a special treat to visit this time of the year.
Here are a few more details about the Napa weather in December.
Average High in December: 57° F (14° C)
Average Low in December: 40° F (5° C)
Average Monthly Rainfall: More than 5 inches
Record High: 81° F (27° C)
Record Low: 14° F (-10° C)
Disclaimer: I receive a small commission from some of the links on this page.

What to Wear in Napa in December

With the Napa weather in December, you will want to bring some warm clothing along with you. I typically like to layer my clothing so I can remove warmer items when I step into the tasting rooms.
Most of the activities and events in Napa are casual, so jeans, T-shirts, and athletic shoes are widely accepted.
Women

Shirt/Jacket: I usually wear a lighter, long sleeved shirt during this time. I do not like to wear anything too heavy as the indoor temperatures are often pleasant. Plus, I tend to warm up a little as I sample wines. Along with my long-sleeved shirts, I usually bring along a medium weight jacket. I will sometimes leave this in the car during tasting, but it is nice to have something a little warmer when I get back into the car or have to walk outside for a longer distance.
Pants/Jeans/Dresses: I usually stick to jeans or casual pants. I like to wear darker clothing too just in case I spill a little (or a little wine is spilled on me). Jeans are okay as long as they are clean and look nice. I tend to stay away from ripped jeans or those that look like they are in disrepair. If I wear a dress, I like to wear a longer dress or add leggings. This will keep your legs warm as you come in and out of wineries during the day. It will also keep you a little warmer at night.
Shoes: I recommend shoes with low heels or that are flat. You will find very little seating inside the wineries, so you will be standing for up to an hour at each winery as you taste. Some wineries also have dirt parking lots. Due to the rain this time of year, anything with heels might get a little dirty. Flatter shoes will make for a more pleasant overall experience.
Men

Shirt/Jacket: For men, I also recommend light weight long sleeved shirts. I typically find anything bulkier or heavier will be too warm. Lighter long sleeves also make it easier to taste as you are not dragging your sleeves around on the counters. I also recommend a light to medium weight jacket. You might end of leaving this in the car, but it is nice to have along earlier in the day as the temperatures are a bit cooler.
Pants/Jeans: Jeans and casual pants are common in Napa. I recommend nicer jeans or darker colored casual pants. You will find most people in jeans during the tastings.
Shoes: Make sure to bring along one or two pairs of comfortable shoes. Most tastings are done indoors during this time of year on cement floors. Very few have places to sit as you taste. Wearing comfortable, flat shoes will make the experience a lot more enjoyable. Athletic shoes are fine as long as they are well maintained.
5 Things to Do in Napa in December

1. Holiday Open Houses: You will find dozens of wineries in Napa Valley which offer open houses around the holidays. They are typically free to attend. During the open houses, they often offer discounts on their wines as well as a few tasty treats.
2. Wine Tasting: The best thing to do in December is, of course, wine tasting. The wineries are not too busy during this time and it is a relaxing time to learn more about the local wines. Find a list of some of my favorites.
3. Calistoga Holiday Events: Toward the beginning of the month, you will find some great holiday events in Calistoga. They include a Christmas tree lighting celebration, a visit from Santa, and discounts at their local stores. Find additional events this December in Napa.
4. Napa Premium Outlets: Go shopping this holiday season at the Napa Premium Outlets. Find great deals on top brands such as Cole Haan, Nike, and Gap. Other brands in this mall include Brooks Brothers, Banana Republic, and Tommy Hilfiger.
5. Cave Tours: The best time to head into the caves is during the holiday season. There are more than a dozen wineries that offer cave tours. I love this time of year because many of them decorate their caves with some holiday lights. You will get a chance to see part of the wine making process as well as how they store and manage the wines as they age.
More Things to Do in Napa
Weather by Month in Napa
Hotel Recommendations

Stay warm during the Napa weather in December at one of these highly rated hotels or bed and breakfasts. Click the links below to learn more.
Comments? Questions? Suggestions?
I would love for you to join me in my private Facebook group! 
It's a great place to interact with me and others who know the area well.
You can ask questions, get advice for your upcoming stay, and then share your photos and advice with others when you return home. It's a great community and the fastest way to get answers to those nagging questions about your visit!